Interactive sex toys or Teledildonics are more and more present in the performance of camgirls. How do they work? Why is the search for camgirls increasing? You'll find the answers in this article.
How can I play with a Camgirl's toy?
Interactivity is the most important functionality of cam shows for consumers.
Indeed, if there is no satisfying contact between the viewer and you, there is no point in staying in the chatroom and even less in returning to the same chatroom ever again. He will choose another camgirl or go watch a porn video.
Using teledildonics allows camgirls to take interactivity to the next level. In private shows, and if your viewers are equipped, you can get closer to the sensations of the "long-distance relationships". This is a significant advantage in getting your viewers to go to a private show on a pay-per-minute basis.
In public shows, the vibrations of your sex toy will be directly linked to the tokens you receive.
In this case and if you show your viewers that it was fun (there are many ways, I'll just leave it to your imagination), they will feel that they are really interacting, making you feel real sensations. It's quite addictive and the tokens will keep rising if you do enjoy your experience!
In this article, I added the main features of the best sex toys for interactive cam shows to keep your audience entertained every time!
If there is one brand that has understood this market and has become the leader, it's the Lovense company. It specializes in interactive connected sex toys, both for women and men.
Lovense: leader of the interactive sex toys market
The Lovense range
The first connected sex toys of the Lovense brand arrived on the market in 2010. At the time, they were simply controlled via a Skype connection. It was also possible to synchronize the vibrations with music.
What a long way since then: controllable via internet and smartphone, interactivity between 2 sex toys, quieter and more powerful engines, expansion of the range…
Currently, the range consists 10 8 different sex toys:
Lush 3
The most powerful and discreet connected toy! Wireless, portable and comfortable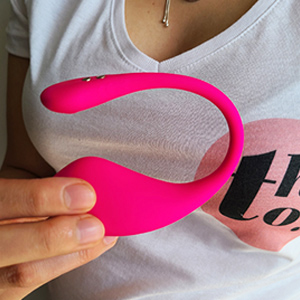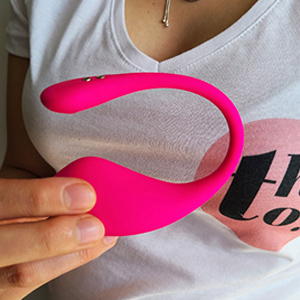 The most preferred vibrator for camming
The longest reach of any toy on the market
Have fun in private as well as in public
3rd generation Lush with improved design and functionality
Extremely quiet when inserted (43dB)
With improved motor for more powerful stimulation
With fixed tail to ensure it stays in the most pleasurable position
More discreet than any other vibrating egg
Discreet but impressively powerful
You can also read the complete Lush 2 review or check our Lush 2 vs Esca 2 comparison review
Where to buy: Lovense
Domi 2
A super-powerful mini wand that will make you appreciate technological advancements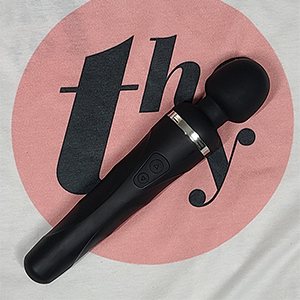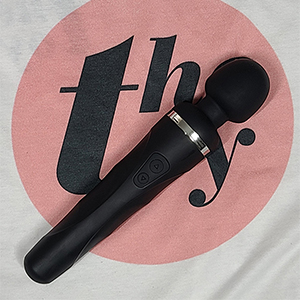 Wide vibration range
Adjustable intensity
Double rotating head
Can be used during intercourse to increase the sensations
Innovative design: small, sturdy, smooth and well built
Reinforced neck, bendable
Wirelessly connected
Rechargeable
Controllable from all around the world
Where to buy: Lovense
Click here to read the complete Domi 2 review
Ferri
A completely adjustable panty vibrator, suitable for all kinds of underwear. App-controlled stimulation, whatever the distance between you and the person controlling the device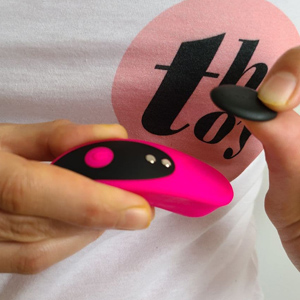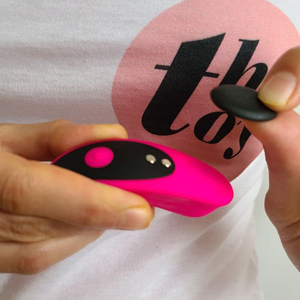 Small and convenient, yet extra powerful and panty-wetting
Uses magnetic cap to ensure the toy stays put during use
Perfect for teasing your partner
The higher settings can lead to full-blown clitoral orgasms in seconds
You can easily switch through the vibration patterns available or you can create your own patterns and enjoy the reactions of your partner
Wi-Fi and Bluetooth controlled
Can be controlled from all around the world
Where to buy: Lovense
Click here to read the complete Ferri review
Max 2
A revolutionary masturbation technology, designed for men's pleasure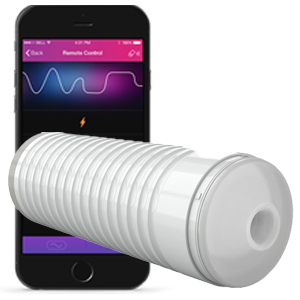 Air pump of the patented design
Air vent allows you to control the suction level
Hyper-realistic texture
Offers 360-degree contractions
100% Connected
You or your partner have complete control over your orgasmic experience
Remote sex: integrated motion detection sensor
Can interact with other toys (Max or Nora)
Where to buy: Lovense
Edge 2

The world's first adjustable prostate massager. A comfortable system, for beginners or advanced users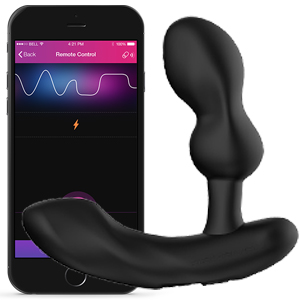 Designed For Hands-Free Stimulation
Adjustable and stable. The distance between the neck and the head of Edge is adjustable to fit your anatomy.
Stays put during anal stimulation
Powered by two motors, providing intense stimulation
Offers unlimited vibration patterns – you can either create your own pattern or choose from the programmed patterns
Wireless, app-connected
Close-range control
Long-distance control
Where to buy: Lovense
Osci
The world's first oscillating G-spot toy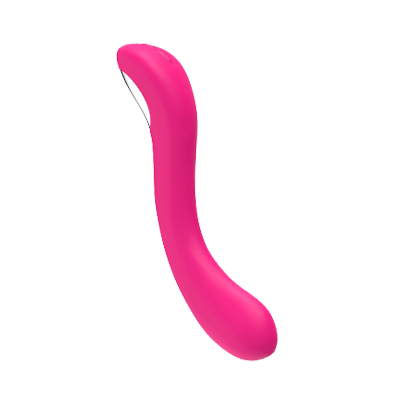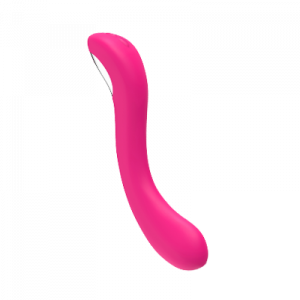 G-spot targeted simulation
Curved to perfectly fit and provide ultimate satisfaction during use
Perfect position of the button to play solo or with a partner
Adjustable levels and patterns of vibration
Wireless and wi-fi connected
Rechargeable
Vibrations can be adjusted from afar
Where to buy: Lovense
Hush
The first connected vibrating anal plug, designed for your comfort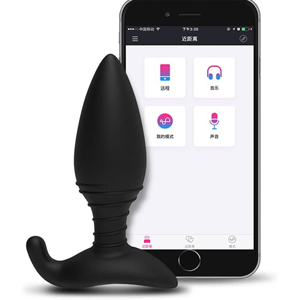 The most powerful anal plug on the market
100% medical-grade silicone, body-safe
Innovative design that ensures it stays in place during use
Comfortable flared base to ensure user safety
Available in two sizes (for beginners and for the more advanced)
Adjustable levels and patterns of vibration
Wirelessly connected
Completely rechargeable
Can be controlled using wi-fi connectivity
Where to buy: Lovense
Nora
The connected rabbit vibrator combining innovative design and multiple functionalities features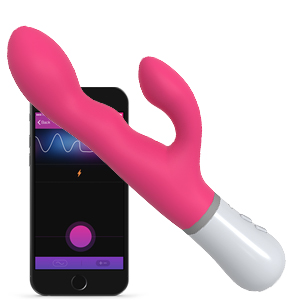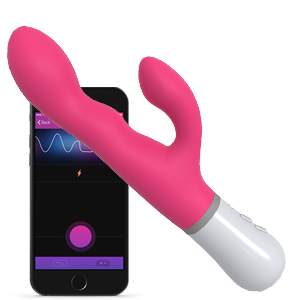 Rotatable head
Optimized handle
Intense clitoral stimulation
The rotating head targets the G-spots and you can choose the power of vibrations
It promises a reliable connection:
You or your partner can have complete control over Nora
Perfect for remote sex: integrated motion detection sensor
Can interact with other toys (Max or Nora)
Click here to read the complete Nora review
Where to buy: Lovense
Ambi
The most versatile among mini-vibrators with super powerful performance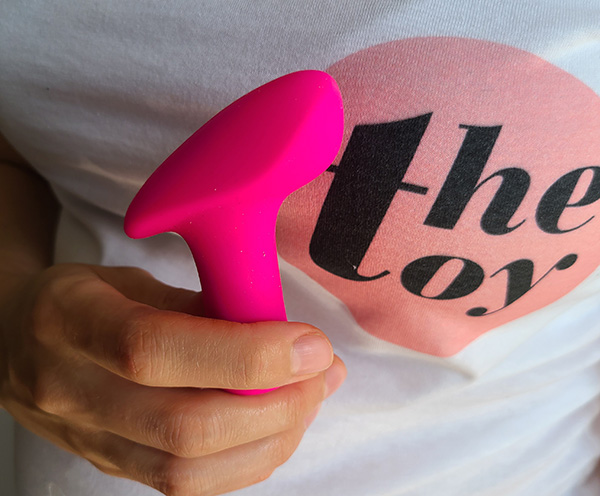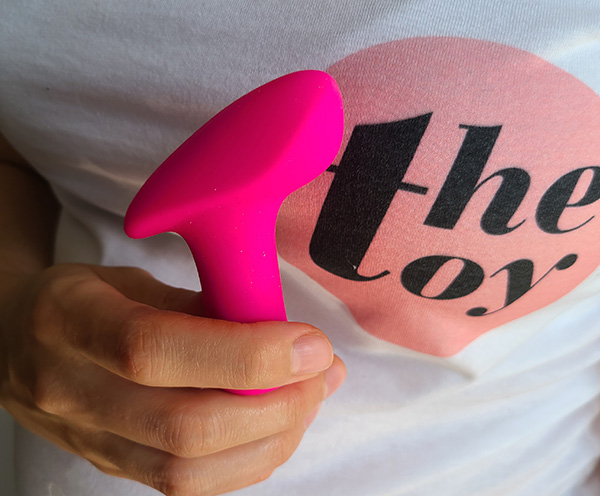 Adjustable Levels
2 to 4 times more powerful than the most popular mini vibrators
Unique design for more stimulation options
General, localized or super-localized stimulation, according to your preferences
Easy to hold in multiple positions
Wireless and can be connected to Bluetooth
100% rechargeable
Controlled via internet
Where to buy: Lovense
What's the best Lovense sex toy, according to Camgirls?
As you have seen in the previous paragraph, there are a multitude of connected sex toys in the Lovense range. By removing the 2 reserved for men (Max and Edge), there is still a choice of 6 different sex toys, specially designed for women's pleasure.
Honestly, they are all interesting but you have to make a choice. As a beginner, we recommend the Lush 2 and the Nora – both surprisingly powerful, yet discreet.
Lush 2: the vibrating egg – best seller in the market
Lush and Lush2 are Lovense's best sellers for camgirls. It's very simple, just open a Chaturbate page to see it. Most girls with a sextoy connected use a Lush. It is not a coincidence, this sex toy is a jewel to get tips in public shows. You define the vibrations according to the tips you receive. All you have to do is show the tippers how it feels. Still remain realistic in your expectations…
This egg can of course be used in private but in this case, we find the Nora more appropriate.
Nora: Vibrator for virtual sex in private cam show
Nora is more interesting for private cam shows because it allows even more interactivity with your viewer. Indeed, the Nora can interact with the Lovense Max sex toy for men. If your viewer is equipped with it, then you have all the ingredients in hand to perform a sexual act remotely. The Nora will react to the stimuli of the Max (=penetration by the viewer) and vice versa. The technology is wonderful! You can imagine that your viewers will love it and that it will allow you to create a regular customer base.
Of course, these sex toys have a cost but they will quickly pay off. Such toys should be regarded as an investment, one that can also be satisfying for you. Note that the Lovense shop often offers special discounts for sets (Nova + Lush).
OhMiBod – another decent brand, appreciated by camgirls
The OhMiBod sex toys are currently surer trendy for performing live shows on the internet. About 40% of camgirls choose OhMiBod brand. Indeed, their toys are more expensive, compared to Lovense but they provide more intensive vibrations that could be easily seen by viewers. The interactive toys by OhMiBod can be controlled by tippers during shows that allow them to send vibrations with different intensity to the camgirl remotely.
OhMiBod Fuse
The ultimate powerful vibrator you must obey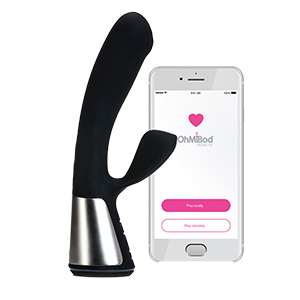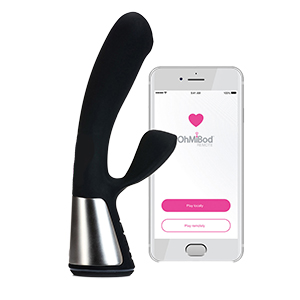 Intense clitoral and vaginal stimulation at a time
Touch-sensitive design following your natural body movements
Increased stimulation when inserted
Interacts with all other Kiiro toys
Reliable connection
Allows two-way communication (between you and your partner) from any distance
Where to buy: Kiiroo
OhMiBod Esca
Unique, sexy, and interactive love egg. Here's the ultimate competitor of the Lovense Lush!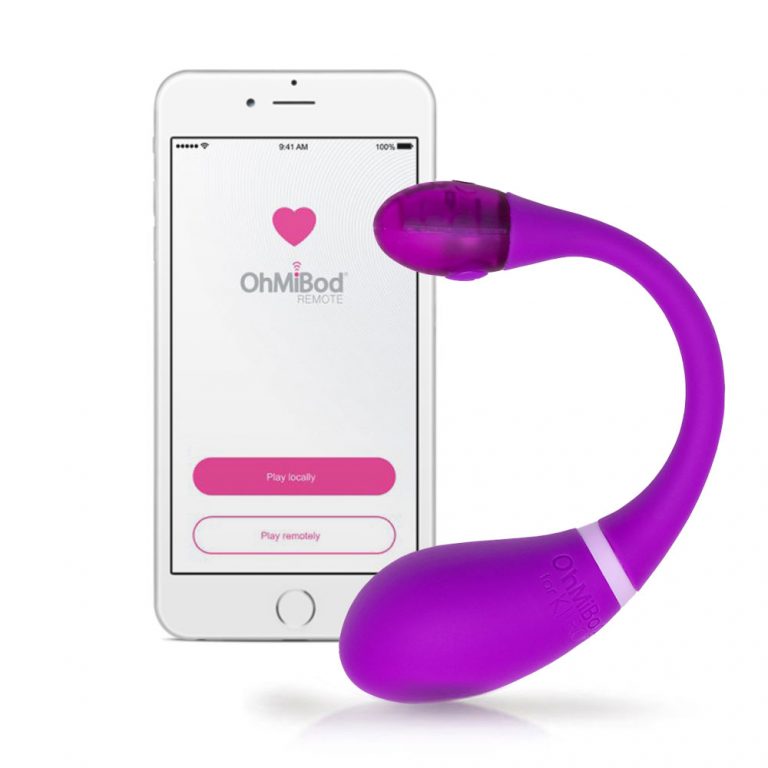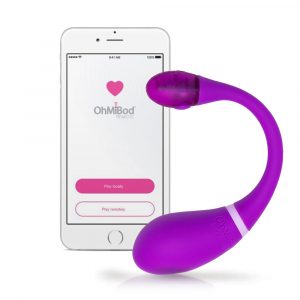 portable, elegant and powerful device for hands-free stimulation
offers great connectivity between the camgirls and the user, adjusting the intensity and the pattern of vibrations
has a "chat" function built into the app, so you can send sexts to the user
The LED light in the antenna will glow in synchronization with the vibrations to provide visual feedback to your online partner
Can be easily connected to all interactive Kiiro toys
Connectivity
App-compatible
Bluetooth connection
Wi-fi connection
Where to buy: Kiiroo
Click here to read the complete Esca 2 review! or check our Esca 2 vs Lush 2 comparison review
What is an interactive sex toy or teledildonic?
Technically, the interactive sex toys or Teledildonics (also known as cyber dildonics) are sex toys integrating a chip allowing them to be controlled by another system (phone, computer, or even other sex toys). This second device can be located on the other side of the world, and, as long as there's an internet connection available, the sex toys can communicate via the internet.
The whole functionality of the sex toy (vibration, pressure, movement) can then be controlled remotely, for example following the movements of other sex toys that your partner uses wherever he/she is.
Interactive sex toys allow your imagination to create innovative patterns of pulsation with various strengths. As expected, there are numerous uses for these new sex toys. For example:
Long-distance relationships: that was the first use of these sex toys. They allow couples who are separated by many kilometers to have sex at a distance. The sex toy of one partner reproduces in a synchronized way the impulses and movements of the other partner.
Kinky play while in public: Again, add some spice into your everyday routine… you carry a vibrating egg connected and your boyfriend can activate it whenever he wants. Whether you are together at the restaurant or each one of you is still at work.
Interactive porn videos: several studios and broadcasting platforms already offer interactive virtual reality films compatible with Teledildonics. To be used with a virtual reality headset for an even more realistic experience. Unfortunately, the video clips are mostly intended for male entertainment.
Interactive porn games: there are now porn games that work with teledildonics. As for movies, to be used with a virtual reality headset for more sensations.
And of course, use on cam platforms.
How intuitive sex toys for camgirls work
Reaction to tips
This operating mode is great for public shows. It allows your toy to react to the tips sent by your viewers. Of course, you can personalize the reactions of the sex toys according to the amount of the tips.
Note that it can work with several sex toys simultaneously and is compatible with cam-splitting (each site is then set independently).
Direct control for big tippers
To reward and retain your biggest tippers, you can also give them direct control of your sex toy. All you have to do is set the time limit for how long they will have control over your toy. The tipper will then be able to act on the different elements of the sex toys (vibration, rotation, intensity…). Clients are generally sensitive to this kind of attention.
This mode is compatible with all Lovense sex toys: Lush2, Nora, Domi, Ambi, Osci, Hush,Max and Edge and OhMiBod toys: Esca and Fuse.
Virtual sex during private shows
The ultimate virtual sexperience! As explained above, you can perform virtual sex with your client during private shows. Of course, this requires that your client has a Lovense Max or the Onyx+ masturbator by Kiiroo.
Note that this mode does not necessarily require that the cam platform is compatible. You can simply use the application provided by Lovense (Lovense Connect App) or the one provided by Kiiroo (Feel Connect App).
Compatible platforms
For the interactive sex toys to work with the cam site you use, the platform must of course have integrated the functioning of these sex toys (except virtual sex during private shows). Good news, Lovense, and Kiiroo being the market leaders are already compatible.