Questions and Answers for First-Time Anal Sex
The many misinformation about anal sex is one of the biggest obstacles to safe and pleasurable anal sex the first time. If you are worried about burning pain, mountains of feces, lifelong incontinence, or what your sexual acts might mean for the rest of your sex life, it's hard to enjoy yourself.
The good news is that anal sex can be completely safe and without negative consequences if you have the understanding and desire to practice it. Here are some of the most frequently asked questions about anal sex from newbies.
How do I inform my partner that I want to try anal sex?
Is it always painful?
Does it make me gay?
Is Anal Sex Harmful to the body?
The most important component for good anal sex
If you want to have safe and pleasurable anal sex, there's one thing that's more important than anything else.
The importance of lubricant cannot be overstated.
Gloves and condoms are needed for protection. But the most important factor to consider if you want to enjoy anal sex is desire. You need to have a desire for anal sex and be enthusiastic about learning more about it before you engage in it.
You may have reservations or apprehensions. You won't know if you enjoy it until you try it. It'll be much harder to do it safely and enjoy it if you don't really want to or if you're just going along with it for the sake of your partner.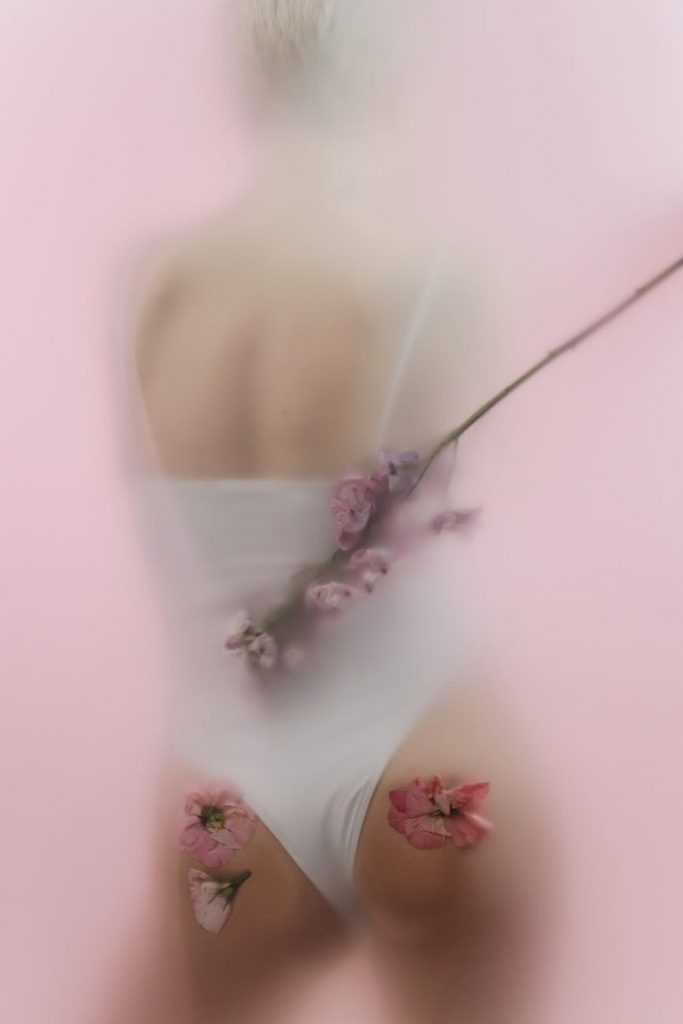 Since anal sex requires deep relaxation and you need to listen to your body, if you don't feel like it (and desire is a powerful motivator), either wait or do something else.
The poo bothers
Few of us grew up with a pleasant attitude toward feces, and contact with a small amount of unwanted excrement is a typical phobia among those who have never had anal intercourse.
The truth is that anal intercourse does not involve much fecal matter unless you are looking for it or intentionally making sure it's there. The rectum and anal canal are not repositories for feces, but rather passageways.
There should only be microscopic fecal matter in your rectum if you had a healthy bowel movement that day and wash a little on the outside (maybe stick your finger in your anus a little while you wash). If this doesn't worry you, read on. If you or your partner think it's too much for you, put anal sex on hold for now.
There should be no drugs nor alcohol involved
This isn't a moral question, but a question of health. The fact is that the risk of injury is greater during anal sex than vaginal sex, and an important technique to protect yourself is to take care of your body during anal sex. Slow down, use extra lube, talk to your partner, and/or change your activity if you're in pain.
When you're drunk or high, however, you probably don't notice discomfort as well (or tend to ignore it). It's certainly unrealistic to expect to have anal sex only when you're completely sober, but the first time, especially if you're doing it for the first time with a new partner, it's important to be able to feel your body.
Begin with your fingertips
If you plan to have anal intercourse with someone, I urge you to practice with yourself first. Once you know your own anal anatomy, how it responds to touch, and how it feels to be anally penetrated, you'll be a better anal sex partner whether you plan to be front or back.
Anal masturbation is also a good approach to give yourself time to discover additional questions, concerns, urges, etc. that may come to mind when you're alone. You may not enjoy getting it, but you may enjoy giving it.
Trying it out for yourself is an excellent first step, regardless of whether you want to do it again.
You can try anal beads or anal vibrators whether you are a male or a female. Use a good prostate massager if you are a male and want to experience additional p-spot massage during your first anal sex.
Patience and proper lubrication are essential
After desire, patience and lubricant are the two essential ingredients for each anal sex encounter. Forget all you've learned about anal sex from pornography (none of it is representational of good sex and most of it is dangerous).
You must begin slowly and gradually in order to improve anal sex. Also, you must use a decent grade anal sex lubricant and reapply lubrication during anal sex.
How do you go about it?
When you first teach someone how to have anal sex, it can be easy for them to think this is the only or best method for anal sex.
There is no one-size-fits-all solution, and the best method is unique to you and your partner. First-time anal sex can be a mystery until you feel comfortable enough to improvise and try new things. So here are some rules and tips for the first time, as well as recommended resources for even more tips.
First Anal Sex, no second thoughts
It is unrealistic to expect that every sexual experience you have will be one you remember fondly for the rest of your life. Many of us regret our sexual behavior. However, there are things you can do to reduce the likelihood that you will regret your first experience with anal sex for years to come.
Worrying about sexually transmitted diseases or other undesirable physical consequences is a wonderful way to diminish your enjoyment of anal sex. Fear of your own performance or anticipation of an overwhelming orgasm can also diminish pleasure.
Plan ahead for both, and remember: if you can not talk to your potential partner about these things, or if they are hesitant, to be honest with you, they may not be the right person for anal sex. Although many people have their first anal sex after using drugs or alcohol, you should avoid being high or intoxicated the first time if you want to have pleasurable, safe, and lustful anal sex.