"My boyfriend really enjoys watching porn movies. It's not an addiction or anything, and he wants us to watch together, but I'm not into it. We have a good sex life so far, and I want to figure out a way to make this okay, but some friends of mine say it is not a normal thing to do when in a healthy relationship, I don't know how will it improve my sex life."
This is a very common question and concern. Let's start by dispelling a major porn myth; there is absolutely nothing "unhealthy" or abnormal with watching porn in and of itself. As long as we're talking about legal adult movies, and as long as everyone who is watching is consenting, there is nothing inherent in pornography that makes it bad. That doesn't mean that people do use porn in unhealthy ways, watching too much of it or becoming obsessive about it. But people do this with drugs, work, even sports, and we don't consider those things "evil" (well, some of us do I guess).
Sex therapist Marty Klein says that no one in a healthy sexual relationship would choose porn over sex with their partner. Notice the qualification of "healthy". It doesn't sound like this is happening in your relationship, but it's still worth pointing out that if you feel like you're being passed over for porn, there's definitely a problem (although it may be more a problem with the relationship than the porn).
All that said, the way that you and your boyfriend each feel about porn, and the role that porn has in your relationship may be unsatisfactory to you, and you have a right to expect your needs to be addressed here (exactly as much as he has the right to have his needs addressed).
The first thing I want to suggest is that you talk to him about it. Without being judgmental, it would be interesting to know what he likes about porn. Is it fantasy? Are there things he sees that he wants the two of you to try? Is it boredom or habit?
I also think you should take some time to think about your feelings around porn. Is it something you are interested in at all? If so there are some key things to know about picking movies that might help you out. If you are not interested in making porn a part of your sexual relationship, are you okay with your boyfriend still watching it sometimes? If it feels absolutely wrong to you, can you explain these reasons to him?
Sexuality is so complicated and it goes so deep, that it is unlikely we will ever share all our partners' sexual interests. To some extent relationship is about compromise, and this may be a time when one or both of you will have to meet somewhere in the middle.
How to choose adult movies?
Navigating your way through the tens of thousands of adult movies available for sale, rent, or viewing on-demand, can be treacherous and disheartening. But there is a surprising amount of variety hidden below the mass of cheaply produced adult movies that come out each year. In fact it could be argued that there's never been more good porn, even while it's probably also true that there's never been more bad porn. Regardless of your tastes and interests, here are a few tips for picking an adult movie that you'll actually enjoy.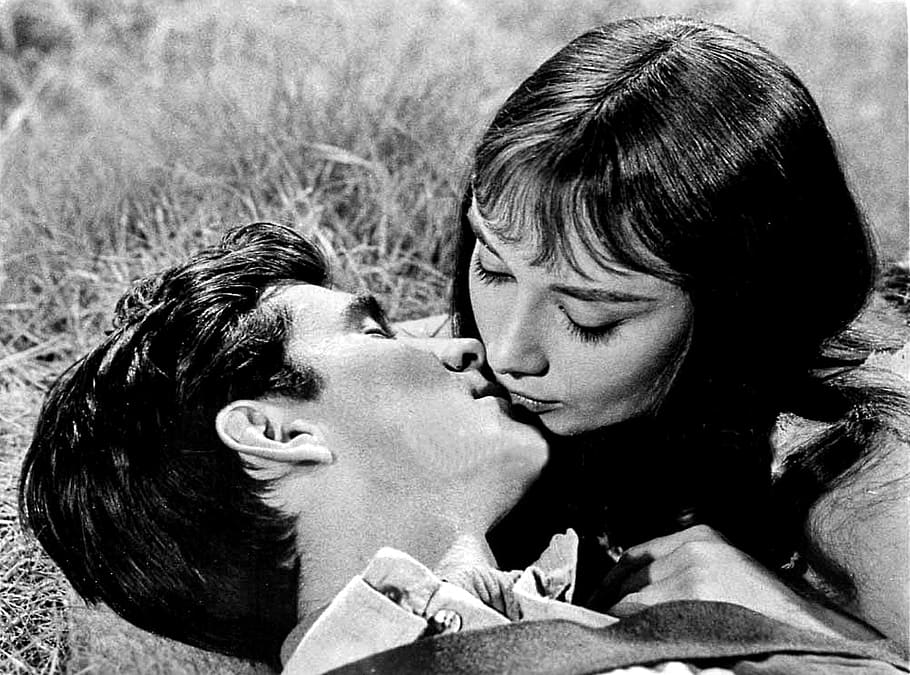 Finding adult movies you like can take several attempts
Benefit from the adult movie wisdom of others.
You ask friends to recommend books, restaurants, and TV shows, why not adult movies? Of course, you won't have this kind of relationship with everyone, but if there are people you're comfortable asking for suggestions, then ask! You can also make use of online movie reviews and the few good books about adult movies. While all sex stores are guilty of some over blown marketing, the better sex shops tend to be a bit more honest than other retailers about the pros and cons of their selections.
Consider the big media picture.
While it may seem like all adult movies are the same, there is a surprising variety in adult videos. One way to narrow down the field is to consider what you like in other kinds of media. For example,

Do you prefer movies with big budgets, elaborate plots, and set designs?
Do you like the gritty feel of a handheld camera?
Do you prefer documentaries over feature films?
Is character development important or do you just want to see stuff happen?

Raunchy or romantic?
In truth you can have both, but one of the first things to consider is your comfort level with explicitness. Do you want a movie that has lots of sweating, anal sex, and dirty talk? Are you looking for something with more candlelight and slow sensuality? It takes a few tries to find a balance between enough action to turn on and too much that's a turn off — but you have somewhere to start. Even though there's more rough sexual content available, there are still directors making movies for people who don't need to see it all to get turned on.
What do you want to see?
Another basic consideration is what kinds of sex you want to watch. The vast majority of adult movies involve intercourse (vaginal, anal, or both), oral sex, and a small amount of what people call foreplay. Other movies focus on BDSM or power play or only feature one sexual act (for example only masturbation or oral sex or only threesomes). If you're just starting to watch adult movies you may want to start with something that offers variety. But if you know what you want these days you'll likely find it all in one movie.
Whose doing what, to whom?
Who you want to watch having all this sex? Most adult movies are compartmentalized. With few exceptions movies marketed as "gay" will only show sex between two men, a "lesbian" movie will only show sex between two women, a "straight" movie will show sex between a man and woman and between two women, and a "bisexual" movie will have men and women having sex with each other. There are several independent production companies that produce movies marketed as queer which do in fact blur many of these lines (which are blurred in our own lives anyway). And of course, you don't have to only watch the kind of sex you have. For example, plenty of straight women like watching gay porn. This is a safe way of exploring your desire and getting creative — don't limit yourself.
Big budget or indie?
There is a huge variation in the productions values to be found in adult movies. From large casts, good lighting, costumes, continuity and character development to a guy in a basement with a DV camera, there's something for all tastes and the choice is yours. Think about whether or not low (or no) production values will get in the way of your enjoyment. On the other hand, maybe you can't stand the bad acting and the attempt at set design and you just want to see something that "looks real." You may also have political or ethical reasons for wanting to choose small production companies. Again, there are more choices now than ever before, so don't feel as if you have to settle.
Finding your adult niche.
The adult movie industry is increasingly about finding niche markets and if you're looking for anything special you will probably find at least a few titles. Maybe you have a particular fetish, or like a certain role play scenario. Maybe there's a certain style of sex or movie making that appeals to you. Some of us won't know what turns us on until we see it, which is why sampling from a variety of genres is a good idea.
Try before you buy
Because finding what you like will always be a process of trial and error, I highly recommend renting before you buy any adult movie. Most good sex shops and adult video stores rent all their titles, and these days there are several good quality online rental sites not to mention any number of websites where you can download movies to watch on your computer. Remember that in a market where there are over 10,000 titles released each year, the consumer is king (even if most sex businesses don't treat us that way).
Watch alone at first.
If you are thinking about watching adult movies with a partner, watch a few by yourself first. Watching alone first gives you the freedom to focus on yourself, what you like and what you don't like. You can fast forward (or rewind) whatever parts you want without having to negotiate. As with any sexual activity, the first few times you try it you may be self-conscious, so be gentle with yourself and get comfortable on your own before you bring someone else into the picture.
Have a sense of humor.
Don't forget to laugh! Even the best adult movies are at times silly, embarrassing, and goofy. If you approach adult movies as you would the opera, you will be disappointed. Picking adult movies is kind of like finding good teachers at college, if you get one or two each year that actually excite you about learning, you are doing OK. With adult films, if you find one or two scenes that really do it for you, consider it a success!
Check our awesome sex toy reviews: powerful wand massagers, realistic masturbators for men, versatile rabbit vibes, silent bullet toys, convenient remote-control vibrators, discreet clitoral panties, sensual clit-sucking gadgets and vibrating anal plugs!