What is a cock cage?
A cock cage is a BDSM sex device that surrounds either just the penis or both the penis and testicles to enforce male chastity.
Usually made from stainless steel or plastic, cock cages prevent the penis from becoming erect so that the wearer cannot engage in any sexual activity such as intercourse and masturbation.
Cock cages enclose the penis and tightly wrap around the testicles, sometimes even crushing them.
There is also a very painful version of the cock cage called Kali's teeth. Simply put, this type of sex device is a cock collar with spikes on the inside. As long as the user wears it while his penis is still flaccid, he would not feel any pain from the spikes. But once the cock becomes erect the spikes penetrate the penis making it very painful for the wearer.
It's the favorite sex device that allows the other party, usually a woman, to tease the man wearing the cock cage/collar by stroking or caressing the penis until it becomes erect to feel the pain of the spikes.
The origin of the cock cage goes back to the 18th century. At that time, it was considered a mental disorder for men to masturbate. To strictly enforce this, cock cages were created and classified as medical devices to prevent men, especially the young ones, from engaging in self-gratification. It wasn't until after the 1930's that masturbation was deemed not a disorder but a natural sexual activity which led to a lot of patents for several cock cages going into the U.S. Patent Office.
Currently, cock cages are also known as chastity belts for men. They are mostly used for amusement and sexual pleasure and many different kinds of cock cages are available at most sex toy shops.
Cock cages have several uses from useful and practical ones to unusual and kinky types. Those who have premature ejaculation problems or have the tendency to masturbate too much may opt to use a cock cage until the problem is resolved.
There are instances where men use a cock cage to remain faithful and committed to their partner and to not succumb to the temptation of cheating.
Couples can really spice up their sex lives by having the man wear a cock cage while his partner teases him to the point of giving him blue balls with the goal of heightening his arousal once the sex device is taken off.
Of course, the cock cage is also a sex toy for those who wish to take their sex drive to the extreme. Cock cages are often used for BDSM or role-playing where men are usually humiliated or emasculated by their partners while wearing a cock cage. The wearer can be placed in a variety of unusual sexual positions. He can even be completely deprived of an orgasm.
CBT or cock and ball torture is a sexual fetish game that also uses a cock cage but this time with spikes to cause extreme pain to the penis and balls.
Swingers or couples who are into sharing partners can also use this sex device for cuckolding as well. The husband wears the cock cage as an added element to the sex activity while his partner is being satisfied by another man.
Cock cages are normally used in several sex fetish games like bondage, sadomasochism, slave sex, and CBT. It can also help men limit the number of times he would masturbate as well as prevent sex problems like premature ejaculation.
Wearing a cock cage and grooming.
I believe that men being trained for male chastity who are being forced to wear a cock cage should also be completely shaved. Part of it is the idea of control even over something so simple as the right to have pubic hair and the other is just for ease of use for men who are new to wearing a cock cage.
It is much easier to use if you are hairless. It is easier to keep clean and many keyholders require their men to be completely shaved. I have been using a male chastity cock cage for years and when I started I was forced to have all my pubic hair waxed.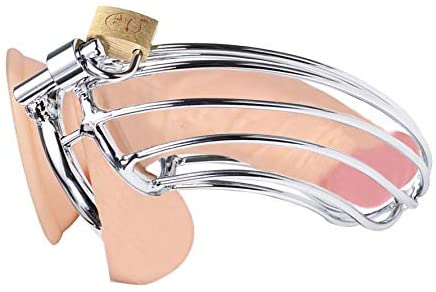 My master took me to a waxing salon, I was the only guy there and the girl that removed my hair assured me it would hurt but the next time it would hurt less.
This was true.
She removed all the hair in my bikini area including the hair on my balls and shaft, the hair between my legs and all the hair on my butt (there was not much), and all hair in the anal area.
That is called a full Brazilian bikini wax and once you have one you will have a newfound respect for all the women out there getting waxed to make their men happy. My master loved watching me have it done. It was painful and the first time I cried a little.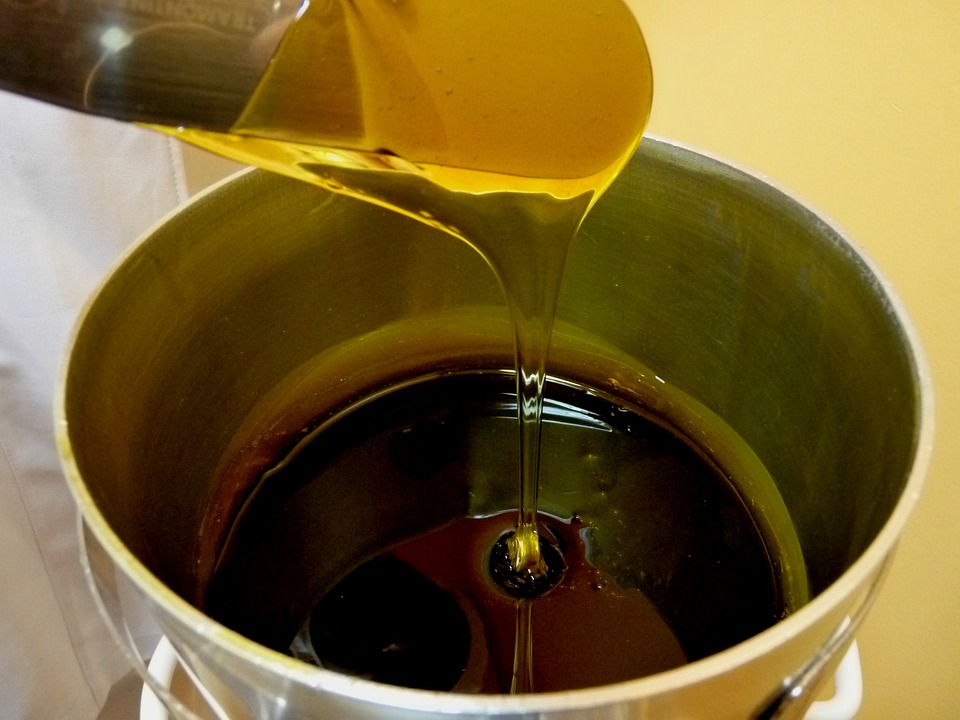 The gal that waxed me and still does to this day was friends with my master so she let him take pictures of me having my first wax and he shared it with his friends. Right after my wax job, he fitted a new stainless steel cock cage on me.
The metal against my freshly waxed skin felt wonderful though it might have been just getting that first wax over with that felt so good. I have been waxed more times than I can count and the truth is it no longer bothers me at all.
It is no big deal in fact often I get an erection while she is doing it often she takes care of that for me too. She feels sorry for me that I wear a cage all the time that is all the time unless I am going in for a Brazilian bikini wax.
Many of my friends shave and it is very effective too but you have to shave all the time with waxing it is every month or so. If between waxes we are going to a party where I am to be displayed nude I will give it a quick shave.
Cock cage and a very small penis
My wife wanted to get me a cock cage but was having trouble finding one small enough for me. My penis is less than one inch flaccid and it was difficult to find a cock cage that would stay on.
When we were in San Francisco she found several stores selling male chastity devices and she took me to be fitted. It was embarrassing having to strip down while both sales girls and guys brought different cages to try on.
One girl said it was the smallest penis she had ever seen on a man and she and my wife both laughed at me. At one store there was a really nice guy who took one look at me and said all our cock cage designs will slip off him then he said that he had an idea.
He walked away and came back with a tape measure. He measured me flaccid and asked me to take a measurement hard. My wife looked at me and said get yourself hard, there was no way she would do it in front of him.
I tried for a little while but it was not happening. There was just too much pressure. The salesman asked my wife if he could help and she said "Sure, give it a shot" in her sarcastic way.
He told me to relax and got down on his knees and started sucking my cock. My wife had a big smile on her face, I was in shock this was the first time a man was touching my cock let alone sucking it.
Amazingly enough, it felt so good I was hard in a minute. He measured me just over four inches and got back on his knees and finished off the job.
He let me cum in his mouth something my wife never did and he gobbled it all up. I was drained and dazed. That was the best blow job of my life.
My wife said I hope you enjoyed that because once we find a cock cage for you there will be no more sex! The salesman suggested a Manless Ultra Sissy from The Male chastity store. It was designed for guys like me.
On the way out the salesman whispered to me while my wife was looking out for other toys, make sure to stop by I have keys for all the cages and I will suck your cock as often as you want.
I asked his name which was Mark. He has been a close friend for a number of years now.
Cock Cage Fun
Most men have no idea how much fun it is to wear a cock cage in fact it can be totally arousing.
Many cock cage designs are used for male chastity and not having sex but the same designs with the right attitude can make sexual denial a huge turn-on.
Many men start to get hard the minute they are fitted into a cock cage. All of a sudden everything is about your penis. The person fitting you for a cock cage, your wife, husband, girlfriend, and boyfriend even the people you talk to at the online stores will be very interested in your cock.
There are cages for the smallest cocks as well as the largest ones though it seems more often than not that men with smaller cocks are forced or pushed into wearing male chastity cages.
My wife originally bought me a cage after reading one of those lame 50 shades of whatever books. The first time she tried fitting me in ended almost immediately with my cock in her mouth and followed by it deep inside her ass until I blew my load.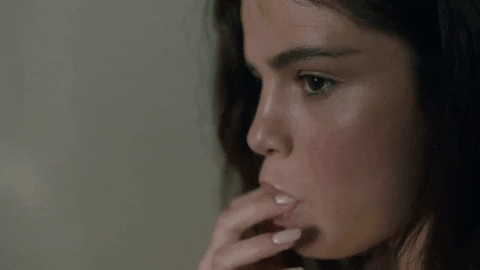 The second time was the same. She figured it out one day that she should use a dildo on me to milk my prostate and clean me first then put the cock cage on. That worked great but after all that work she could see my cock trying to get hard in the cage and removed it to let me fuck her again.
It was wonderful that she was trying to get me to wear a male chastity device and ending up giving me more sex than ever. She loved the way the cage looked on and in the end, I enjoyed wearing it because I always knew I would get more sex.
My wife would tell her girlfriends about it and when they were over she would make me show them. This led to some very interesting experiences too.
Cock Cage fun and pleasure
Most men and women equate wearing a cock cage with male chastity.
That is a fair assumption because most male chastity training and most male chastity lifestyles make use of the cock cage as one of the main sexual controls over a man.
That said there are many men and women who are into seeing men wear a cock cage as a sexual turn-on. In fact, role-playing for many gay and straight men involves using toys and gear.
These male chastity devices have been around for hundreds of years and there are more men than you might imagine wearing them. There has been an explosion of men and women trying new things since the 50 Shades of Gray books were introduced.
Experimentation is one of the most interesting ways to spice up your sex life, add eroticism, and add a bit of the unknown.
The changes have been very interesting indeed! Over the last decade, anal sex has become much more popular and for most of that decade, it was women becoming more adventurous about trying it and finding how much they enjoy it.
There has also been a major upswing in men trying anal sex. Anal sex for men was considered a form of gay or bisexual sex up until a few years ago when more adventurous straight men became eager to try it.
If you want to learn more about anal pleasuring, check out my article about anal sex toys for men and women. However, first, you might want to check out these anal toy safety tips just in case!
These are exciting days when consensual sex between adults of all sexes is explored and enjoyed. The reason I bring up anal sex and men here with an emphasis on straight males is the use of the cock cage and many of these same men trying anal sex.
Wearing a male chastity cage from a sexual standpoint can change the wearer into a submissive male and performing anal sex on him would seem to be a perfect pairing. As it turns out this is completely true.
You can use your cock cage along with a vibrator. For instance, if your partner applies a powerful wand vibrator to your cock cage, you'll get turned on in seconds. Keep in mind that wand sex toys are the most intense you can find!
If you still want to feel the vibration but feel intimidated by magic wands, your best option is to find a small bullet vibe to tease you in a less intrusive way.
What size of cock cage do I need?
One of the questions I get most from men and women who are ordering their first cock cage is what size do they need? I get this question most from men who tell me they have a small penis.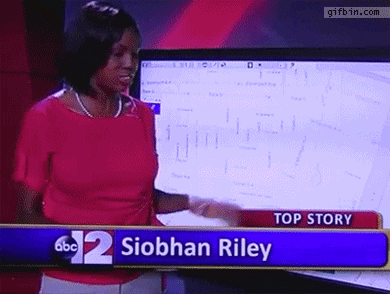 Many men who are shopping for their first cock cage are worried that their penis is too small to keep a cock cage on.
The truth is many cages for male chastity are too large for some men. You need to choose the correct size cage for your male chastity needs and this is most important when you are just starting male chastity training.
Penis size is important when it comes to sizing. Since the cage is supposed to prevent you from getting an erection it needs to be able to stay on when you are completely flaccid and at your smallest.
There are many men out there who when flaccid are very small in size and thickness. Men who are very small need to choose a cock cage made specifically for a small penis.
If you look at websites selling cock cages, they carry designs that are made for your small penis (while talking to a salesperson at each company I found that almost 50% of the men or the women ordering for men are ordering these extra small-sized cages. They do carry cages for all size cocks.)
The most popular ones are the Man Clit, The Manless Ultra Sissy, Little Bitch, and Tortured Soul.
These are designs that have been designed around the small-sized penis, that said the salespeople I talked to said that many men who are larger order the small-sized cages because they want the constricted feel. Some cages come with multiple-size cock rings while others, mostly metal ones need to be ordered with your choice of cock ring size.
It is important that the cock ring fits snuggly so it does not come off until you are allowed to take it off but not too tight that it is difficult to wear for extended periods of time. If you are not familiar with your cock ring size measure the diameter of the base of your penis, behind the shaft and balls to get an idea of your cock ring size.
Cock cage and male chastity
The cock cage is the most important tool in male chastity training but is by no means the only tool. There are many cock cage styles. Different cock cage designs work differently on individual men, penis size has a lot to do with it.
Most male chastity cages are made for men with small to medium-sized penises, there are some designs made specifically for men with tiny to small penis sizes of which there seem to be many men in male chastity that fit in that size range.
On the other end of the spectrum, there are some designs to fit larger men but the fact is there are many fewer men who either willingly or are forced into male chastity that have larger penises.
We talked to Michael D at koalaswim makers of fetish spandex and one of the largest suppliers of male chastity cock cage designs, anal gear, cock rings, and metal toys for men. Michael tells us that the micro cages for small cocks are by far their most popular designs.
The guys love the male chastity devices that keep them packaged up nice and tight! Michael also told us about the newer devices that have built-in anal locks. They lock up your cock and your ass so nothing gets out or gets in!
Cock Pouch for more fun and excitement
If you are looking for the most interesting way to dress for a pool party then finding yourself a cock pouch is definitely the way to go. There are a lot of different varieties of pouches out there for you to choose from but they are all going to give you the attention you deserve.
A sexy guy walking around at a pool party in something like this is definitely going to get noticed by everyone, even if every guy is wearing a pouch design. You are almost guaranteed an evening of unmitigated enjoyment by wearing them that's for sure.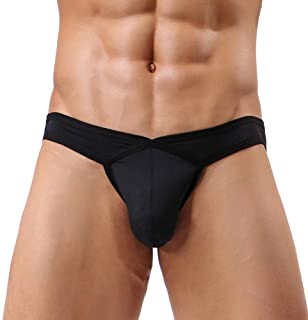 I love taking my cock pouch to parties and showing it off to everyone. You do have to have an exhibitionist-type attitude to get feel comfortable with it most of the time, but that is all part of the fun of wearing something like this. You don't have to worry about what anyone is going to say at a pool party like this either since they will probably be wearing something pretty similar.
You just have to be willing to have some fun and enjoy the moment as if it was never going to happen to you again. At least that is how I look at it.
You would never know that wearing a cock pouch design could be the most freeing experience in your life until you actually do it. All of your inhibitions get thrown right out the window and you feel that you could take the entire world on if you needed to.
It's truly amazing how nothing bothers you as much as it did before wearing a swimsuit like this. If you have never tried one on then do yourself a favor and buy one. You don't have to wear it out in public to enjoy it but it is highly recommended that you do.