You shouldn't try bending your Sync in all possible directions. Stick to the instructions below, the maximum angle you should open your Sync is about 70°. This is perfectly enough to fit most body shapes, hug both your G-spot and clitoris and stay comfortably put without slipping or moving around.
We-Vibe Sync – How Wide Can It Be Opened?
The right and wrong ways to adjust this remote-control vibrator you can see in the photo below: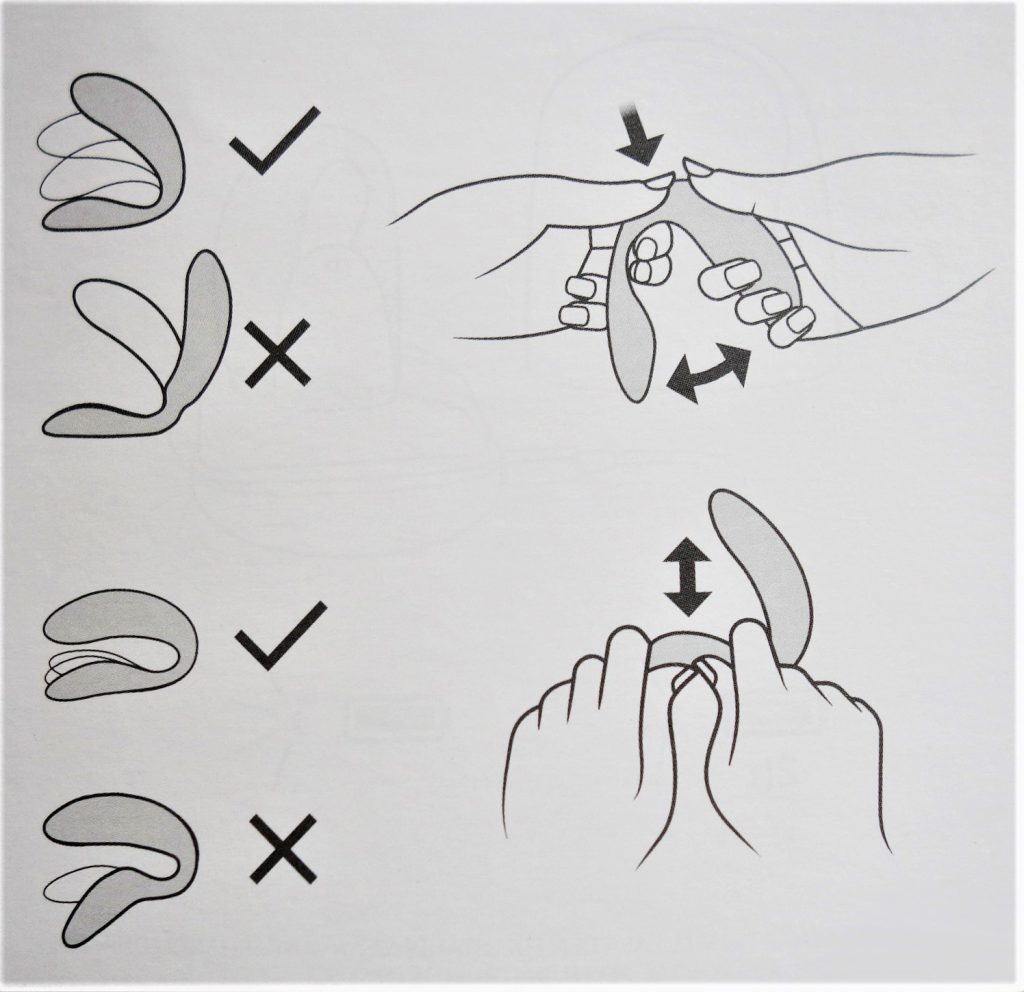 How To Use We-Vibe Sync Adjustable?
This wearable U-shaped vibrator can be used in 3 different ways once you have adjusted it to fit your G-spot and clitoris. The main idea behind Sync is to be worn during sexual intercourse so that both the female and the male partner can enjoy the sensual vibrations.
The clitoris and the G-spot are massaged simultaneously via the adjustable arms of the vibrator. Each of these arms can perform individually, and this setting can be adjusted using the We-Connect app. Using the push button on top of the Sync or controlling it via the remote lets you switch through the different patterns of vibration but both arms vibe simultaneously. You can check the full We-Vibe Sync review here.
As for the male partner, he can feel the vibrations coming from the internal G-spot arm, making his experience more intense and sensual. The design of the internal art makes it rest against the inner anterior wall of the vagina, out of the way of the penis. Additionally, the male partner experiences more friction while moving inside the vagina, since the arm of the vibrator will minimize the space while the penis penetrated the vagina.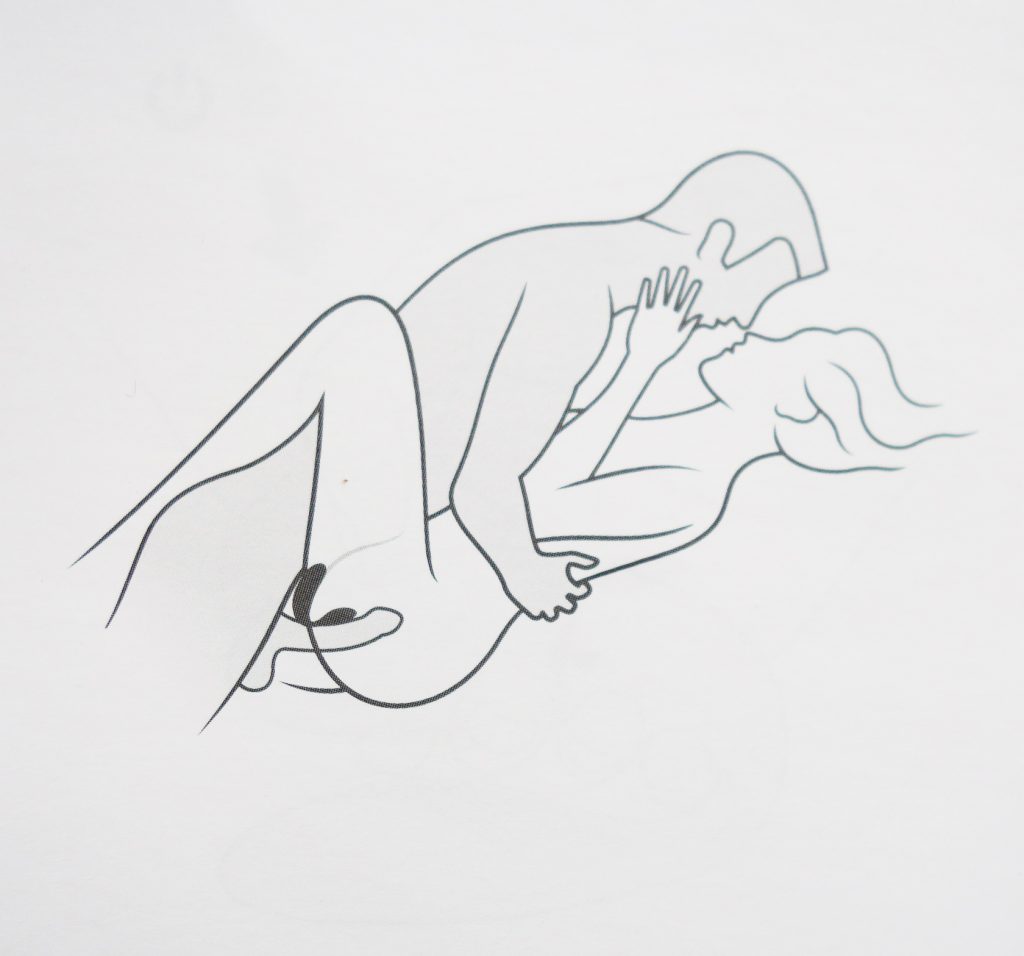 The second way you may want to incorporate the Sync into your sex life is by wearing it vaginally during anal sex – this way your partner experiences less of the vibrations coming from the vibrator but you will be stimulated in 3 different ways simultaneously – vaginally and anally and on the clit.
The third option is using the Sync for solo stimulation – you can do this using the power button, the remote, or the app. You can enjoy masturbating solo or let your partner control your orgasms – it is all up to you.
Remember that whatever kind of stimulation you have chosen to enjoy, you can also perform while in the shower, a pool, or jacuzzi, since your wearable Sync is completely waterproof!