Update: After a new round of testing, I now recommend Lovense Exomoon as my top choice, and I still recommend the We-Vibe Tango X.
Are you looking for the best bullet vibrator? Size isn't the key to peak pleasure, especially when the clitoris has over 10,000 nerve fibers. Quality is where it's at. So, I've made it my mission to find the best bullet toy for you.
These bullet vibrators are sleek, compact, and perfect for discreet moments on the go. Whether you're into solo play, partnered sessions, or long-distance love, these mini powerhouses have got you covered. Plus, cleaning is a snap—just a quick rinse, and you're ready for round two.
The Best Bullet Vibrators at a Glance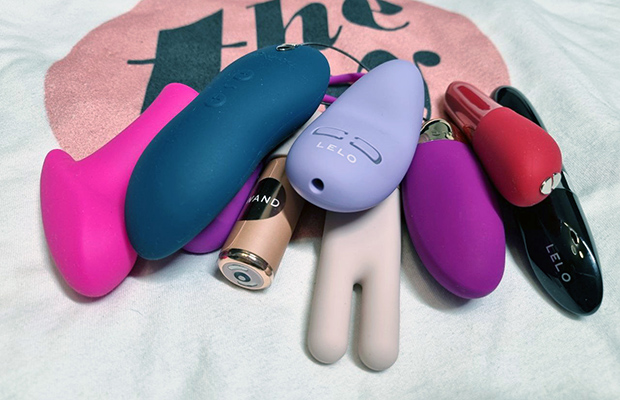 Why trust me
Testing sex toys is my passion; I've been doing it for a decade, and my collection currently has over 200 vibrators.
While researching for this article on the 'best bullet vibrators, ' I spent two weeks reading magazine articles in publications like Glamour, Allure, and Cosmopolitan.
I read thousands of customer reviews and the opinions of sex experts like Dr. Jenni Skyler, Dr. Jess O'Reilly, Dr. Laura Berman, Dr. Emily Morse, Carol Queen, Betty Dodson, Dr. Sadie Allison, and Searah Deysach.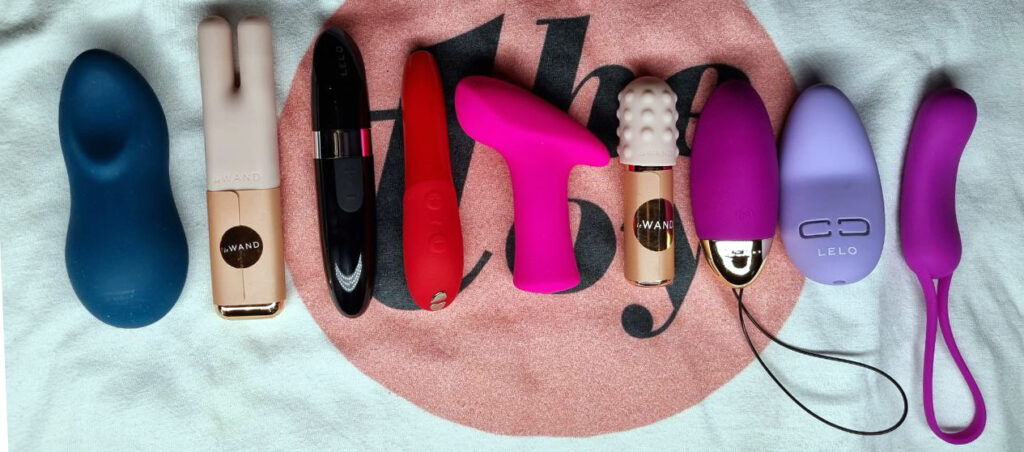 I made a shortlist of 23 bullet vibrators that fit my criteria on design, body-safe materials, battery life, waterproofness, brand reputation, and reviews.
I bought all these small vibrators and tested them side by side for 6+ months to determine their vibration strength and orgasm quality, durability, and discreteness.
I have bought the vibrators online as a regular customer, so I am making unbiased reviews based on power, pleasure, and quality. And the site is supported only by you. If you decide to buy a toy through my links, I might get a small commission.
In addition to testing, I actively engage with the sex toy community as sex educator through workshops, online discussions, and one-on-one consultations. If, after reading the article, you still have questions on how to find the best pocket vibrator, drop me an email at [email protected] or call me at (800) 555‑0165.
Below, you'll find the results of my enjoyable research on the best small vibrators.
The best bullet vibrator overall: Lovense Exomoon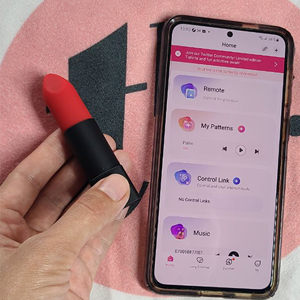 | | |
| --- | --- |
| Rating: | (4.7 / 5) |
My top pick. Discreet, compact, and app-enabled – one of the best bullet vibes for beginners.
You can buy this bullet toy here:
| Specification | Details |
| --- | --- |
| Material | Silicone, ABS plastic​ |
| Vibration strength | 3.3/5​ |
| Vibration type | Rumbly |
| Noise | 43dB​ |
| Price | $69 |
| Customer reviews | 4.3/5 |
Pros
Powerful rumbly vibration, app-controlled, stylish discrete lipstick design, waterproof, excellent battery life, high-end body safe materials, beginner friendly, whisper-quiet, competitive price
Cons
No travel lock; vibrations travel through the handle.
Review
No wonder Exomoon is the best vibrating bullet overall. It has a beautiful discrete lipstick design that can fit your purse without bringing any attention. This mini vibrator is made of high-quality body-safe silicone with a silky sensation and a tapered tip for pinpoint stimulation of the erogenous zones(think: inner thighs, nipples, breasts, anus. Get creative, friends.)
It is a whisper-quiet bullet vibrator that makes a noise of only 43 dB at its maximum vibration strength. This bullet vibe is 100% waterproof and is a breeze to clean. This lipstick toy is also the longest-lasting bullet vibrator with the best battery of all the bullet sex toys I have used. You can use it longer if you are on the go.
It is also one of the strongest bullet vibrators I have tested, with an excellent rumbly vibration. The only classic bullet massager with a more powerful motor is Tango X.
This tiny vibrator grabs the prize in a few other categories. It is the best remote control bullet vibrator because it has the best app with the most features. It is one of the few mini vibrators for women that can be controlled over the internet, so it works for long-distance relationships and partner play.
It is also the best bullet vibrator for beginners because, with the app, you can precisely control the vibration modes and patterns and even create your own. I would also rate it as the best budget bullet vibrator because, for all the features Exomoon has, it comes at only $69.
Due to its design, it also gets my nomination for the most discrete bullet vibrator and the best lipstick-lookalike bullet toy.
What users say:
"Perfect size. Fits in your bag but not fumbling around. Pure joy, anytime." – Emily Johnson
"Soft tip, but strong vibes. Total game changer for clitoral fun." – Olivia Smith
"Beginner-friendly and fab! Still learning the ropes, but this vibe's a delight. The best bullet vibe I have tried." – Ava Williams
"From a soft rumble to intense throb, this one's got range. One-button wonder." – Mia Brown
You can buy this sex toy at: Lovense Lovehoney
The most powerful bullet vibrator: We-Vibe Tango X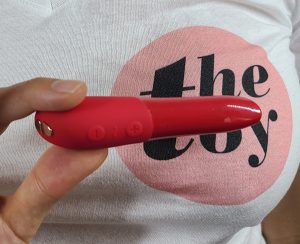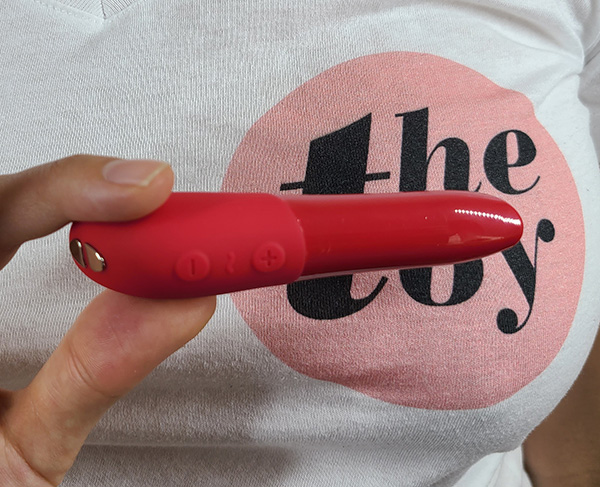 | Specification | Details |
| --- | --- |
| Material | ABS plastic, Silicone grip​ |
| Vibration strength | 3.5/5​ |
| Vibration type | Rumbly |
| Noise | 43dB​ |
| Price | $79 |
| Customer reviews | 4.2/5 |
Pros
Strong vibration, deep and rumbly. Quiet (43 dB at max), easy-to-use controls with three buttons, longest warranty – 2 years, good battery life, silicone grip. Has a travel lock. Pointed tip.
Cons
No app; I prefer silicone touch over hard plastic.
Review
Suppose you are looking for a classic rechargeable bullet vibrator with an angled tip for precise stimulation. In that case, We-Vibe Tango X is the best option. Combining a powerful motor with a sleek design, this compact vibrator delivers the deepest, rumbliest, and most intense vibrations that amazed me. If you need anything stronger than that – look for a wand vibrator.
This small, powerful vibrator with easy-to-use controls featuring three buttons allows me to seamlessly cycle through eight intensity levels and seven different vibration settings to find my perfect pleasure combination.
The tapered tip and hard ABS plastic material might be a personal preference. Still, it provides a uniquely satisfying clitoral stimulation. This classic bullet vibrator will be your go-to choice if you prefer hard plastic over silicone.
This bullet vibe is remarkably quiet, operating at only 43 dB, allowing me to enjoy discreet playtime without worry. With just a 1.5-hour charge, the Tango X provided up to 2 hours of pure ecstasy.
Additionally, its waterproof design means I could explore a variety of fantasies unrestricted by location and get my nomination for the best waterproof bullet vibrator.
Though it lacks app control, this rechargeable lipstick vibrator has impressive features and unmatched vibration depth. Plus, it has a generous 2-year warranty for added peace of mind.
This sex toy bullet has a travel-lock function, so it gets the prize for the best bullet vibrator for traveling.
What users say:
"Pocket-sized power. That's what a bullet vibrator is all about. Cute but packs a punch." says sexpert Jenni Skyler.
"Had mine for ages and it still rocks my world. A forever vibe." says sex guru Jess O'Reilly.
"Don't let the size fool ya, the Tango X is a tiny powerhouse! Compact but brings the buzz." – Sophia Davis
"This bullet vibe is deep and rumbly, but still so chill. No need for angle gymnastics." – Isabella Martinez
You can buy this toy at: We Vibe Lovehoney
The best wearable bullet vibrator: Lovense Ferri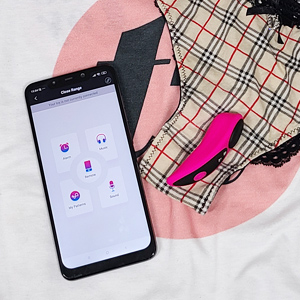 | Specification | Details |
| --- | --- |
| Material | Silicone, ABS plastic​ |
| Vibration strength | 4.2/5​ |
| Vibration type | Rumbly |
| Noise | 50dB​ |
| Price | $99 |
| Customer reviews | 4.2/5 |
Pros
Strong motor, magnetic clip, app-controlled, unlimited vibration patterns and modes through the app, with the best rechargeable battery, wearable and suitable for public play, waterproof, and has an ergonomic shape.
Cons
It's louder than most at 50dB but still relatively quiet.
Review
This wearable vibe is one of the most compact and discreet bullet vibrators I have tested. Though its shape may not be the classic bullet sex toy design, this lightweight vibrating bullet delivers a powerful punch that satisfied me completely.
The Ferri's ergonomic bump and soft silicone body ensured a comfortable fit and powerful stimulation during my personal use. For just $99, this fantastic compact bullet vibrator came at 4.2/5 on my power test, making it the strongest clitoral vibrator on this list.
The magnetic clip allowed me to attach it discreetly to my underwear, opening up a world of thrilling public play. When paired with the intuitive app, I had access to endless patterns and intensity levels, allowing me to customize my experience.
Charging this wireless bullet vibrator for only an hour gave me an incredible 3.2 hours of pure bliss. Plus, its waterproof (IPX7) design meant I could indulge in my fantasies anywhere I desired.
While it operates at a slightly louder 50 dB, the noise level remained discreet enough for me to enjoy my bullet vibrator without attracting attention.
If you're looking for the ultimate bullet toy experience, the Lovense Ferri is a game changer. Don't hesitate; treat yourself to this pleasure-packed bullet vibe today! It is also at the top of my list of the best vibrating panties.
What users say:
"Had it for years and still our fave. Long-lasting charge, comfy silicone body." – Harper Anderson
"Most-loved vibe alert. Powerful but oh-so-smooth. And quiet as a secret." – Evelyn Wilson
"Great little toy for clubbing or just a thrill night out. Shapes to your body, hits the spot every time." – Abigail Taylor
"Always my first pick. Strong but won't get you caught." – Emma Anderson
You can buy this toy at: Lovense Lovehoney
The best G-spot bullet vibrator: Lelo Lyla 2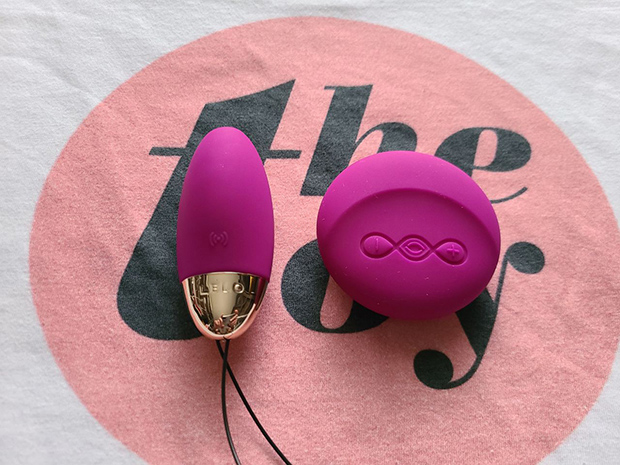 | Specification | Details |
| --- | --- |
| Material | Silicone, ABS plastic​ |
| Vibration strength | 2.8/5​ |
| Vibration type | 50/50 Rumbly/Buzzy |
| Noise | 42dB​ |
| Price | $159 |
| Customer reviews | 4.1/5 |
Pros
The most versatile, small, and compact design, it can be used for outside and g-spot/internal stimulation and has a remote control.
Cons
The most expensive on the list; average strength, average battery life.
Review
It's one of the most versatile bullet toys I've ever tried. Its compact design and dual-use functionality make it perfect for external and g-spot stimulation, taking your pleasure to new heights and making it the best external/internal bullet vibrator.
This vibrating bullet comes at 3/5 on my power test, making it a fantastic option for those who prefer moderate yet satisfying vibrations. Its unique egg shape and luxurious silicone body ensure a comfortable and pleasurable experience, making it one of the best premium bullet vibrators.
What truly sets this mini vibe apart is its remote control feature. Experiment with eight different vibration settings at your fingertips and enjoy the thrill of intimate, hands-free play. This vibrator bullet will entertain you for 2 hours of non-stop pleasure to boost your sex life.
At $159, this toy may be the most expensive bullet vibrator on my list. Still, it's worth every penny for its incredible versatility and sleek design. Its whisper-quiet 42 dB noise level ensures discreet play. At the same time, the waterproof construction allows you to indulge your desires wherever the mood strikes.
With a 1-year warranty backing your purchase, you can confidently explore all the stimulating possibilities the Lyla 2 offers. Don't miss the chance to experience this versatile bullet vibrator that caters to all your intimate needs.
What users say:
"Silent but deadly—in a good way. Eyes roll, toes curl. Yep, it's that good. And can hit the G-spot." – Charlotte Jones
"My bedtime buddy. Gets me to dreamland fast. Every. Single. Time." – Amelia Miller
"Smooth like butter, but intense as heck. Totally worth it." – Mia Davis
"Needs lube but delivers big 'O's. Not a pointy-tip fan? This one's for you." – Scarlett Thomas
You can buy this toy at:  LELO Lovehoney
The best rabbit bullet vibrator: Le-Wand Deux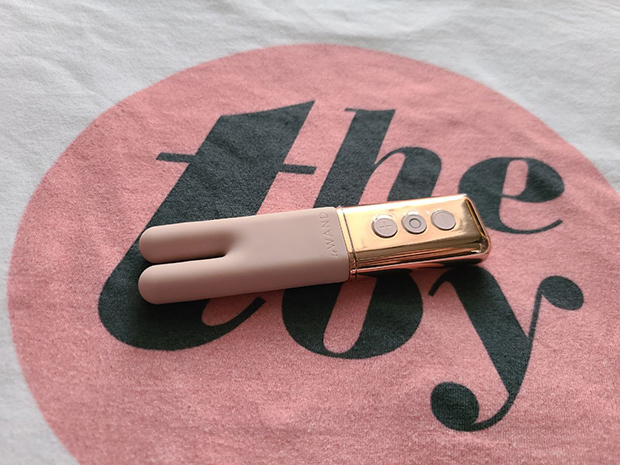 | Specification | Details |
| --- | --- |
| Material | Body-Safe Metal & Silicone​ |
| Vibration strength | 2.5/5​ |
| Vibration type | Buzzy |
| Noise | 40dB​ |
| Price | $125 |
| Customer reviews | 3/5 |
Pros
Luxury design, dual motor, can stimulate from two sides, quiet and discrete.
Cons
Average intensity and buzzy superficial vibes
Review
The only rabbit ears bullet vibrator on my list. Specially designed for tantalizing your clitoris or nipples with powerful vibrations, this luxurious dual-motor vibrator is your ticket to pure bliss.
This rabbit bullet sex toy boasts a stunning design made from body-safe metal and silicone, delivering a sleek and comfortable feel. Its unique rabbit ears shape allows for intense stimulation, taking your pleasure to new heights.
With 15 patterns and six intensity levels, you'll never run out of exciting combinations to explore. Despite its average strength 2.5/5, this mini rabbit vibrator ensures a pleasurable experience tailored to your desires.
Priced at $124.99, this premium bullet vibrator may be expensive, but it's well worth the investment for its high-quality design and versatility. This small vibrator operates at a discreet 40 dB, making it perfect for those who value privacy during intimate moments.
However, note its relatively weak battery life, lasting only an hour after a 1.5-hour charge. But don't let that discourage you from indulging in the Le-Wand Deux's incredible stimulation power.
This bullet vibrator is shower-friendly, so feel free to enjoy your steamy sessions confidently. And, with a 1-year warranty supporting your purchase, you can trust the durability of this exquisite dual-bullet vibrator.
What users say:
"Gentle vibes, but gets the job done. Rabbit ears are the cherry on top." – Lily White
"Two-for-one fun that'll get you there, and then some. Also, it's like a ninja—super quiet. Not as strong, but still worth it for this double sensation." – Grace Harris
"It's got all the controls in the right places. Feels luxe, sounds like a whisper" – Zoe Turner
This was the last toy on my best bullet vibrators of the 2023 list.
You can buy this toy at: Le Wand
The benefits of using a bullet vibrator
In a study performed by Medipol University published in the Journal of Sexual Medicine 85% of the participants answered that the use of bullet vibrators affects their sexual response positively.  69% were able to reach clitoral orgasm every time, and 18% answered: "Yes, usually." 84% answered that using bullet vibratos affects their libido positively.
This research concludes that bullet vibes are small but powerful enough to help you reach climax. They are quiet and discrete and increase your sex drive, so your partner will also love them.
How do you choose the best bullet vibrator?
Bullet vibrators are compact, versatile, and potent pleasure tools designed to provide external stimulation to erogenous zones such as the clitoris, labia, perineum, and nipples. Follow this vibrating bullet buying guide to find the perfect one to satisfy your desires.
Step 1: Identify your desires
Before you dive into the world of bullet vibrators, ponder what you're seeking. Are power, versatility, or discretion your priority? Is this toy for solo or partner play? Understanding your preferences will help streamline your search for the ideal bullet sex toy. "Vibe settings are a personal thing. You do you," explains Megwyn White, certified sexologist & director of education
at Satisfye. "Bullet vibes are beginner's gold. Simple but versatile," White adds.
Step 2: Examine the materials
Bullet vibrators come in various materials, with silicone, ABS plastic, and stainless steel being the most prevalent. Opt for body-safe materials that are non-porous and a breeze to clean. Silicone is my favorite material because it feels soft on the skin, and vibrators made from silicone are usually waterproof, hence much easier to clean and maintain.
Step 3: Assess vibration strength
Vibrating bullets power levels can differ significantly. Choose one with vibrations tailored to your taste. If you possess a sensitive clitoris, a moderate-vibration toy might be your best bet. Conversely, if you're after a potent experience, select one with more powerful vibrations. "First-timers, go for something with options. More ways to find your 'Oh!'" sex therapist Jenni Skyler advises.
Step 4: Evaluate the tip shape
Most bullet toys feature either a flat, pointed tip or a smooth, rounded one. For pinpoint stimulation, opt for a pointed-tip toy. If you prefer a more generalized sensation, choose a rounded-tip vibrator.
Step 5: Explore vibration settings
Many bullet vibrators boast an array of speeds and patterns. Select a toy with diverse patterns if you relish varying rhythms during play. If you favor a single, steady pace, pick a vibrator with adjustable speeds.
Step 6: Investigate and read reviews
Before committing to a purchase, research and peruse user reviews. This action will offer insights into the pros and cons of different vibrator bullets, enabling you to make an educated choice. For this article, I have analyzed thousands of customer reviews on Amazon and Google (God bless the new AI technologies).
Step 7: Opt for a reputable brand/retailer
When investing in a small vibrator, choose a trustworthy brand/retailer. This guarantees a high-quality, safe, and effective product and good warranty and customer service.
Popular bullet vibrators that did not make the list
This article is quite long on its own, and based on my tests, sex experts' opinions, and customer reviews, I have included the small vibrators that best fit each category. However, here are some honorable mentions of the vibrators I bought and tested but did not quite make the 'top picks.'
Lelo Mia 2
User review: "Expected this to be the Rolls Royce of vibrators, but it's more like a Volvo. Reliable, but not exactly thrilling." – Victoria Lewis
Hot Octopuss Amo
User review: "Unique shape got my hopes up. Reality? More awkward than avant-garde." – Lucy Robinson
We-Vibe Touch X
User review: "Sleek and modern. But, could definitely be more responsive." – Ava Turner
Le-Wand mini bullet
User review: "Mini size, mini pleasure. Not awful, but not mind-blowing either." – Eleanor Clark
Lelo Lily 3
User review: "This is like the sequel no one asked for. It's fine, just not as exciting as the original." – Sofia Baker
Lovense Ambi
User review: "App control seemed cool. In practice? More gimmicky than game-changing." – Stella Hill
Crave vesper vibrator necklace
User review: "Fashionable, sure. Practical? Not so much. Wearing it out is fun, using it less so." – Penelope Reed
Nu Sensuelle Point
User review: "Powerful? Yes. But a little too intense. Like drinking espresso when you wanted a latte." – Ruby Hall
Je Joue G-Spot bullet vibrator
User review: "Designed for G-spot but missed the mark. Close, but no cigar." – Chloe Mitchell
Je Joue Rabbit bullet
User review: "Rabbit ears seemed promising. Reality? More ticklish than tantalizing." – Madison Adams
Lovehoney Ignite bullet vibrator
User review: "With a name like 'Ignite,' I was ready for fireworks. Got sparklers instead." – Aria Wright
Silky Sensations rechargeable bullet
User review: "'Silky Sensations' sounds sexy. But it's like satin sheets: slippery and slightly annoying." – Layla Green
Dame Zee
User review: "Another Dame in the game, but not the queen I was hoping for." – Zoe Bennett
Dame Kip
User review: "Quirky shape, moderate buzz. It's like the indie film of vibrators: not for everyone." – Sussan Ellison
The Lovehoney X Love Not War Maya
User review: "Love not war? Agreed. But love yourself better with something else." – Maria Blocke
Ann Summers 3-speed bullet
User review: "Three speeds, but all a bit 'meh.' It's like choosing between lukewarm tea, coffee, or hot chocolate." – Jenny Love
Smile Makers The Surfer
User review: "'The Surfer' promised waves of pleasure. Got more of a ripple."
Conclusion
To wrap things up, finding the best sex bullet comes down to personal preference. However, some of the best bullet vibrators are Lovense Exomoon, Lovense Ferri, and We-Vibe Tango X. These models are highly regarded for their power, design, ease of use, and durability. Just remember to take your time and compare the features and benefits of each one so you can find the perfect bullet vibrator for you.
If you enjoy vibrators, check my guides on the best rabbit vibrators, best clit suckers, and best male masturbators.
The world of sex toys is ever-evolving, so check this article often. I update them monthly or when a new bullet vibrator arrives, and I have the chance to test it and see where it fits on my best bullet vibrator list.