The pocket-sized bullet vibrator is something every woman have in her purse! Those sexy-looking beast have the capacity to intensely stimulate your every erogenous area. Surprisingly satisfying and easy to carry everywhere you go – this is the definition of your new vibrating pocket  bullet.
What is a bullet vibrator and how we picked the best one?
Bullet vibrators are among the most widely used sex toys and there are many reasons why they are getting more and more popular. These economical, unisex devices resemble large bullets (2-3 inches), which use vibrations to stimulate the most sensitive body areas.
The easy-to-use bullet vibrators can be discretely carried in your handbag wherever you go. As expected, they come in different sizes and you can choose the shape of the toy which will give you the most pleasure.
These petite playthings are easy to manipulate with – depending on the device you have chosen, it can be cordless – powered by small watch batteries or with a thin cord with remote control manipulation. You can change the speed and the intensity level of vibrations until you reach your ultimate pleasure point.
Don't get fooled by the small sizes of these devices – the intensity of the vibrations is indeed impressive, while they are really quiet, compared to most vibrating sex toys.
Women can apply bullet vibrators to the clitoris, g-spot, labia, nipples… you can even slip your sex buddy inside your panties! Men can use the small toys for anal play or testicle stimulation, they can also be applied to the penis head to increase your erection.
What is best about bullet vibrators is that they can be used by everyone – both men and women can enjoy fast and powerful orgasms without even making an effort. Most people prefer the slow beginning for teasing their senses for a couple of minutes,  then they can easily pick up the pace by pressing a single button until they reach the peak sensation.
So, after you got familiar with the main purpose of bullet vibrators, you might want to know how we picked the best one?
Well, it wasn't an easy thing to do, as the market offers thousands of options. We ranked the best-performed products (we took into account user ratings, reviews, and overall Online reputation) as well as some of the basic features that may have an impact on your experience (material, price, charging, vibration strength, noise level, ease of cleaning, and aesthetics). TheToy team summarized all the information available in order to help you choose the bullet vibration which will best meet your expectations!
Are they easy to use?
In fact, this is one of the most common questions people ask before purchasing a bullet vibrator. And the answer is yes, these sex creations are very simple to use.
To enjoy all of their functionality, the only thing you need to do is to put them carefully in the right place. Some of the items are even provided with a string that helps to easily remove them. If you want to experience an irresistible moment of pleasure, it is recommended to manipulate slowly, enjoying every second of the ultimate feeling.
Also, the feeling of ultimate pleasure does not require a significant investment. Usually, such toys cost less than $50!
The best overall bullet vibrator
You can check and compare the most important features of the most wanted bullet vibrators, available Online:
Tango by We-Vibe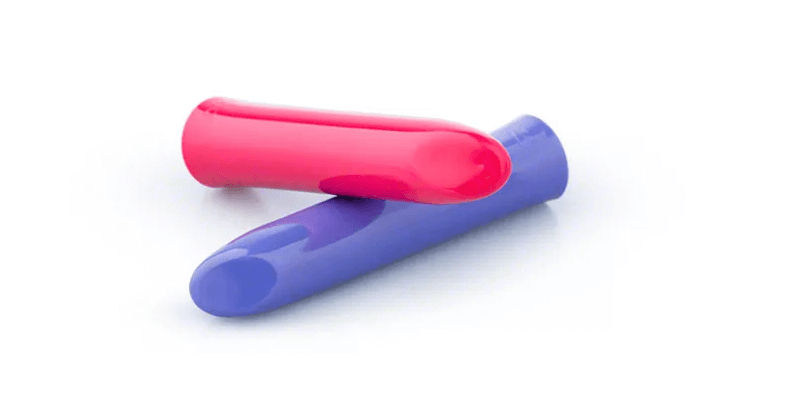 Tango is the name of one of the best-selling adult toys worldwide. The pocket-size bullet vibrator uses precise pulsations, which you can enjoy for about two hours. The body-safe material Tango is made of makes it a perfect choice, providing everyday pleasuring. The 8 vibration modes offer strong, rumbling, intense vibrations to suit anyone's needs: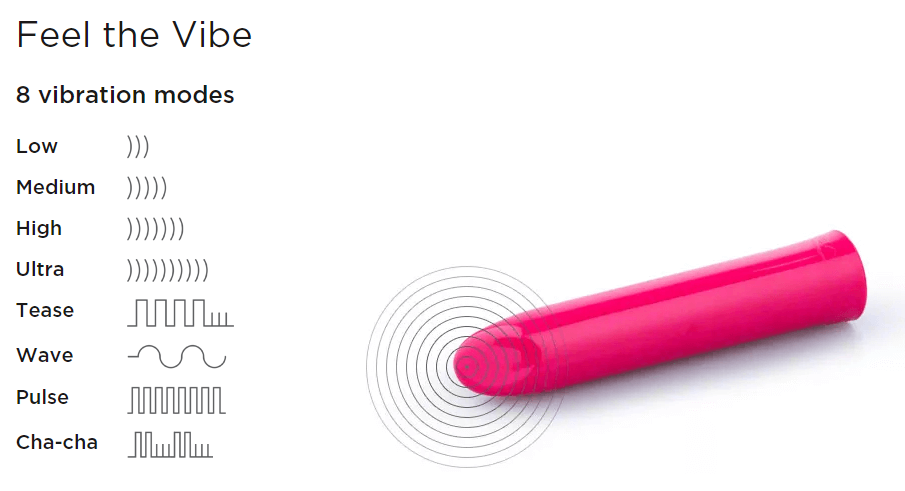 The strength of the vibrations is the same performed by vibrators twice its' size. However, Tango is a really quiet option, ready for spontaneous fun wherever you are. As the vibrations are stronger than most people expected, we strongly recommend starting with the lower settings first.
The charging time required is only 90 minutes and you also have a low-power alert, which discretely indicates when your sex buddy needs some power supply. Tango comes with a USB charger, which can be easily plugged into a PC or a laptop.
The pocket-size Tango is available in two colors – pink and blue. The waterproof design makes it easy to clean and maintain.
Tango by We-Vibe is shipped in private and discreet standard packaging that doesn't disclose the content of the delivery.

People, who shared their experience with this mini vibrator are pleasantly surprised by the capacity of such a small gadget. Reviewers enjoy the different patterns they can use. They also like the fact that Tango is "MUCH quieter and MUCH more powerful" compared to other vibrators. Many use the small gadget during intercourse or sex, as it intensifies the experience.
And here's a practical 'advice' from a Reddit user, who seems satisfied with the effect of We-Vibe: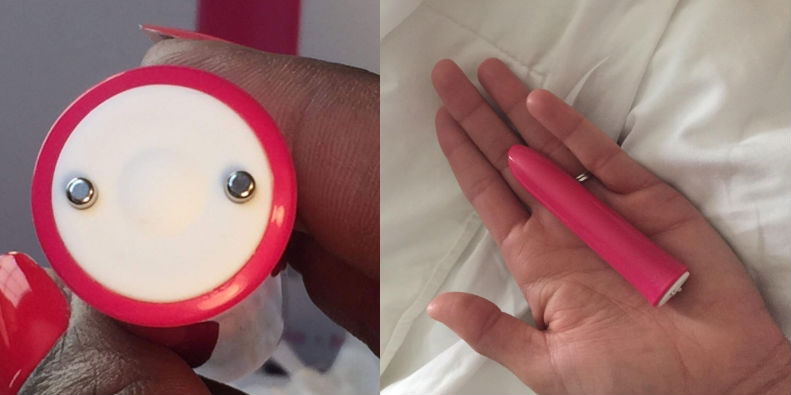 Tango by We-Vibe key features
⇒ Surprisingly positive product performance, having the small size of the device
⇒ 100% body-safe material (PC ABS – such materials are often used in baby bottles, compact discs,
and medical storage containers)
⇒ A bit higher price, due to the high quantity materials used
⇒ USB charging
⇒ Impressively strong vibration strength
⇒ Extremely silent, having the vibration strength
⇒ Easy to wash
⇒ Innovative design
Read Tango's detailed review here!
Crave Vesper Vibrator Necklace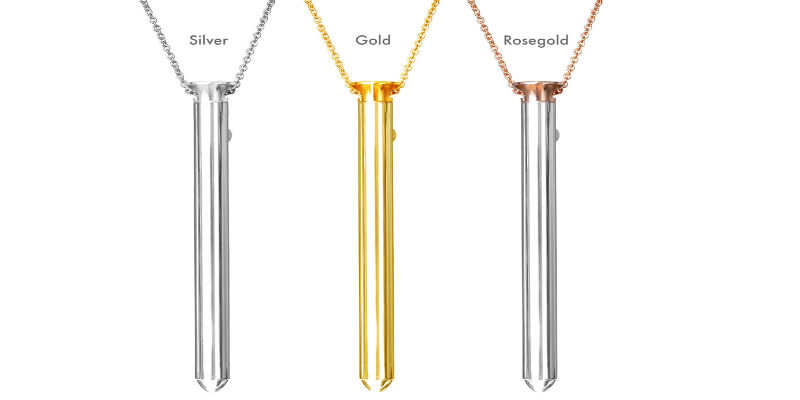 A little small thing that will you can carry on your neck in public! That's exactly what Crave Vesper Vibrator Necklace is made for. This elegant toy looks as good as it feels, it is available in silver, rose golden and 24k gold. If you wear it as a necklace, it will hang just below the chest, making you look elegant, minimalist and fashionable. This vibrator necklace has an amazing Online reputation, thanks to its' awesome design and power settings.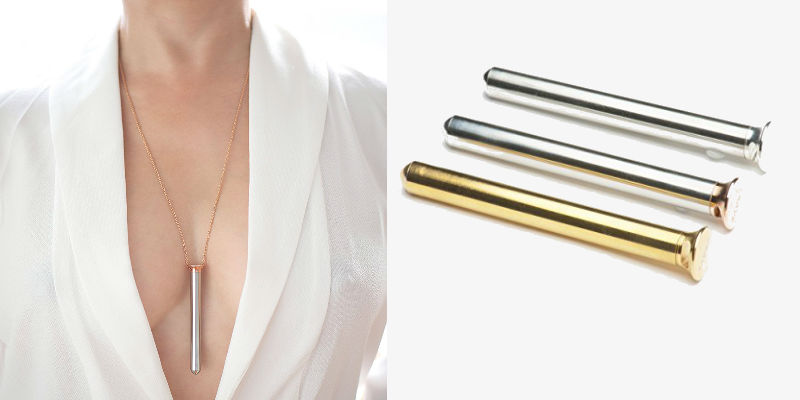 The pleasure piece of jewelry is USB rechargeable (USB cable is included) and provides 4 vibration modes – low, medium, high and pulsing and needs about 1.5 – 2 hours to fully charge. When fully charged (by unscrewing the top and connecting to a USB port), this discreet, yet functional bullet sex toy will run 90 minutes on the lowest setting, 70 on the medium and 50 on the highest, which is indeed impressive, having the compact size of the toy. It warms as you keep it on, which is another positive aspect, according to those who tried it.
Crave Vesper Vibrator Necklace is made of stainless steel (no nickel), which will not change color or tarnish even after prolonged use.
Women who decided to give it a try claim to be pretty satisfied with this beautiful vibrator. They even use it for couple play.
However, not everybody dares to wear this sexy necklace on a daily basis:
I'm a little afraid to wear it out during the day just on the off chance that someone knows what it is
But there are others, who even consider it a 'dirty little secret':
it's awesome that only me and the husband know what it's for
Here are some thoughts Reddit u/ shared before making her decision on a bullet vibrator:
Crave Vesper Vibrator Necklace key features
⇒ Elegant combination of innovative design and quality performance
⇒ Made of body-safe material (stainless steel)
⇒ Most comments say that the price is acceptable, having that you get an elegant and beautiful jewelry in combination with a powerful, yet discreet clitoral vibrator
⇒ USB charging (you get the cable with the purchase)
⇒ Low, medium and high vibration strength + pulsing pattern
⇒ Silent, yet powerful performance
⇒ Easily washable (using water and soap)
⇒ Elegant design
The best wireless bullet vibrator
LELO Lyla 2 Design Edition Bullet Vibrator
"Bringing you closer when you are apart"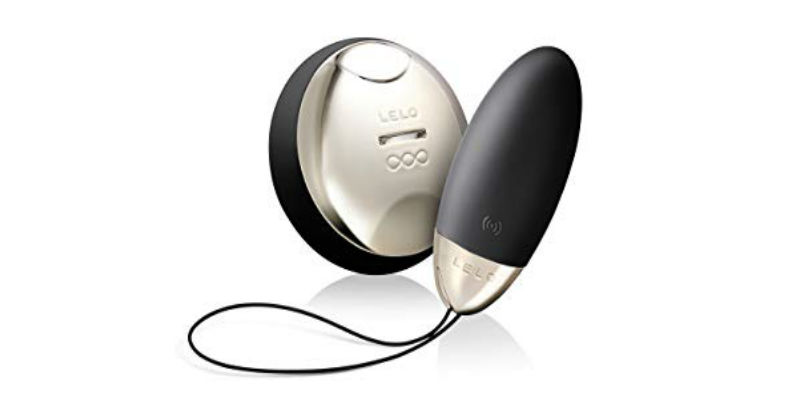 LELO is the name is a designer brand, specialized in the manufacturing of intimate lifestyle products. The luxurious Lyla 2, the bullet massager with a wireless remote, specially created to meet your sexual needs and desires. The toy is both rechargeable and waterproof, The innovative device uses SenseMotion™ technology, which responds to remote commands and can be used without the wireless remote (using the button on the massager).
Lylo 2 provides 8 settings – from the slight teasing murmurs to the explosive pulsations, which guarantee you a completely satisfying experience wherever and whenever you'd like.
The material Lelo is made of is FDA-approved body-safe silicone, which won't provoke irritations or adverse reactions down there.
Lots of couples prefer sharing some distant pleasure during a dinner out or going shopping at the mall.
But you can also enjoy some premium orgasms all by yourself, the teasing device will never cease to impress you-you can switch from SenseMotion™ to traditional intensity, depending on your personal intimate desires.
The long-lasting charge will guarantee you 2 hours of unforgettable pleasure. Lelo 2 can be controlled from up to 12 meters (39 feet) and be enjoyed both internally and externally!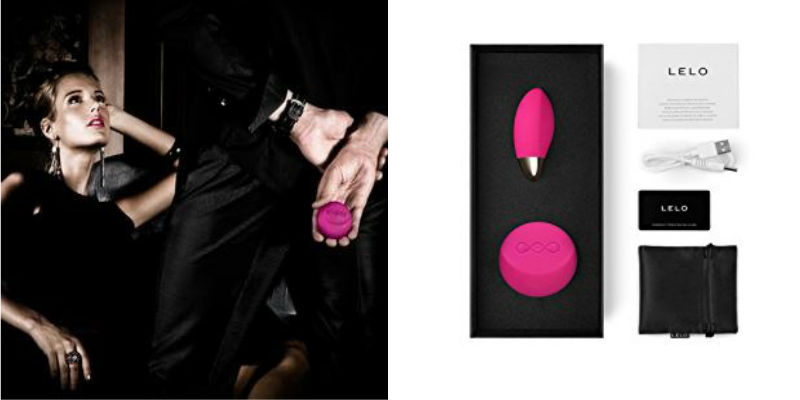 LELO Lyla 2 Key Features
⇒ A high-quality bullet vibrator with an impressive visual design and satisfying performance
⇒ Made of body-safe silicone
⇒ Expensive, compared to similar products
⇒ Chargeable: 1 Lithium-ion battery required (included)
⇒ Low, medium and high-intensity vibrations + additional patterns
⇒ Not the most discreet option, according to people who purchased it
⇒ Easily washable (using water and soap)
⇒ Elegant design, but hard to manipulate with
Our picks for a remote control bullet vibrator
Portable Viberate Toy Bullet Wand with Multi-Speed Vibration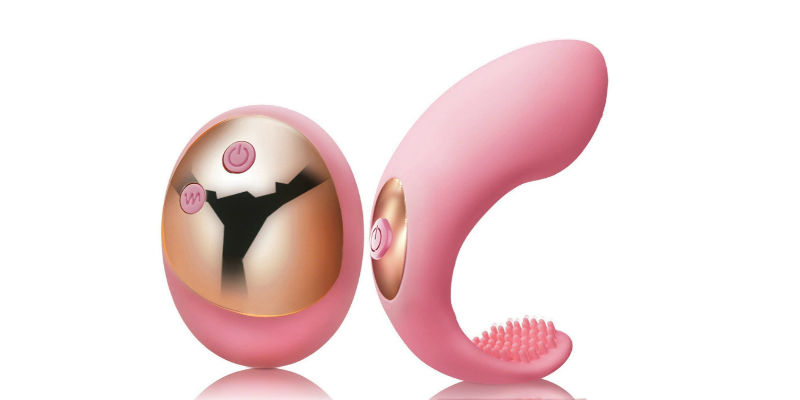 Great design, powerful features and 100% safe materials – these are just a couple of the characteristics of the multiple-speed pleasure device by Wrl Anal Sex Toys. The medical grade ABS plastic in combination with silicone make this bullet wand silky soft to the touch.
It can be easily cleaned – by simply using soap and water or an antibacterial toy cleaner. This bullet want is easy to hold, which is very important when it comes to clitoral, vaginal, and g-spot stimulation.
The ergonomic design will easily hit the pleasure spot, while the clitoris is also stimulated by a pair of 'bunny ears'.
The price factor is another positive aspect of this device, which makes it a perfect gift for yourself or your best female friend!
Bullet Wand Key Features
⇒ Made of 100% body-safe materials
⇒ Affordable price
⇒ Battery-powered
⇒ Discrete noise
⇒ 100% washable
⇒ Elegant design: available in pink and purpl
The most powerful bullet vibrator
LOVENSE Lush
The Most Powerful Bluetooth Remote Control Bullet Vibrator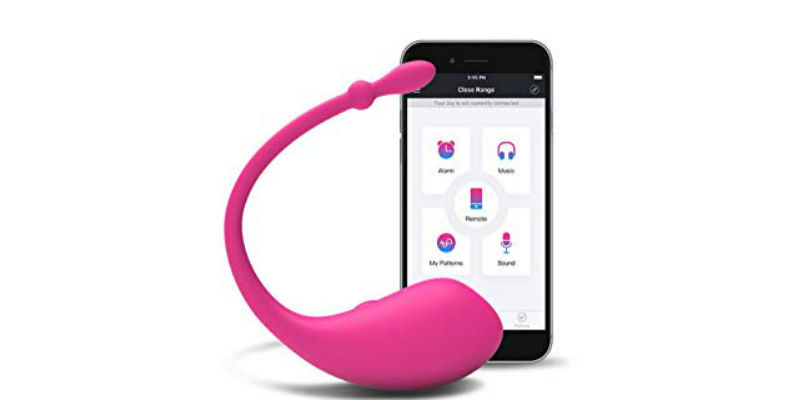 Lush is something that might catch you unprepared… for such an intense experience!
This remote control vibrator offers unlimited patterns, which can be easily activated by a phone app! It provides both close and long distance control, can be synchronized to the rhythm of your favorite songs and will meet your sexual needs without you worrying about the roommates, family or strangers (when in public). But wait, there's more –  if you and your friend have a toy, one person can control and both toys will respond!

Lush is not loud, the manufacturer even provided a video comparing its' levels of discretion with another popular bullet vibrator and the difference can be easily observed:
Lush provides intense pulsations you can enjoy wherever you are without being worried that someone will notice your dirty secret. The dimensions of the pleasure toy are designed to perfectly fit, teasing your most sensitive areas: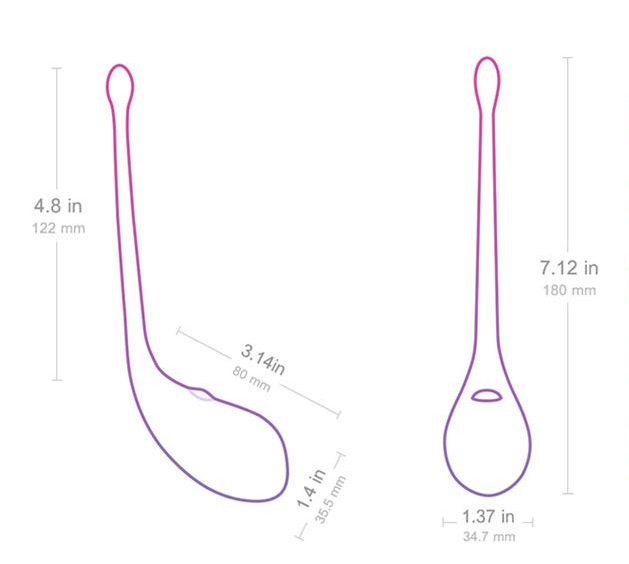 The powerful vibrator is designed to hit the spot exactly when you need to experience the most intense orgasm, whether you are playing solo or you added Lush to your foreplay with your partner. You can also let him or her control you when in public: during a fancy dinner, at the cinema or else.
But you'll need to focus and try to hold your moans!
What is more, you can create the patterns of vibration by yourself or download new ones from the mobile app. Can you imagine how far technology has advanced?!
You can enjoy the pleasant stimulation for 3.5-4 hours, which makes this adult toy the most efficient one available on the market! Most similar product last about 1.5-2 hours.
Lush is made of body-safe materials and can be easily washed under the sink before and after each use. The hands-free device is USB rechargeable and you get a free charging cable with the purchase.
LOVENSE Lush key features
⇒ A super innovative and discreet vibrator, designed for long-lasting intense sexual experience with a great product performance and features
⇒ Made of body-safe materials
⇒ Expensive, yet high-quality and multifunctional
⇒ USB charging (cable included)
⇒ Lowest to highest-intensity vibrations + additional patterns to download or create yourself
⇒ Very discreet
⇒ Easily washable (using water and soap)
⇒ Innovative design, available in pink
Crave Bullet Vibrator (Rechargeable & Waterproof)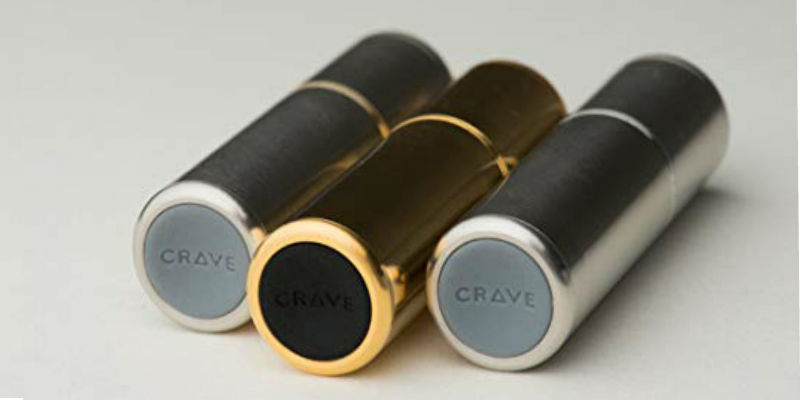 Wanna play? This Crave Bullet vibrator will let you enjoy a great diversity of experiences. The Crave Bullet is made of durable stainless steel, which is 100% body-safe and visually stunning design. This whisper-quiet vibrator is fully water-proof.
Just like their bullet necklace, Crave bullet vibrator offers low, mid, high, and high-pulsing mode, which you can enjoy every day, as it can be easily charged from any USB port. Your USB cable is included in the package.
The unlimited options provided by Crave bullet will let you enjoy sexual activities with or without a partner, offering a fulfillment you would like to experience again and again.
No more plastics, low-quality performance or batteries! These are just some of the aspects Crave company wanted to change by producing their premium bullet that brings its modern, uncompromising design to the world!
Crave Bullet key features
⇒ A great product performance and visual design
⇒ Made of medical stainless steel, nickel-free plating, phthalate-free silicone
⇒ An averagely priced option, having the high quality of the product
⇒ USB rechargeable (cable included)
⇒ Extremely intense when using the highest setting; a gentle teasing when using the lowest one
⇒ Impressively quiet
⇒ 100% washable
⇒ Luxury design
---
The best bullet vibrator on a budget
Vibrator, Oomph! Powerful Waterproof Single-speed Massager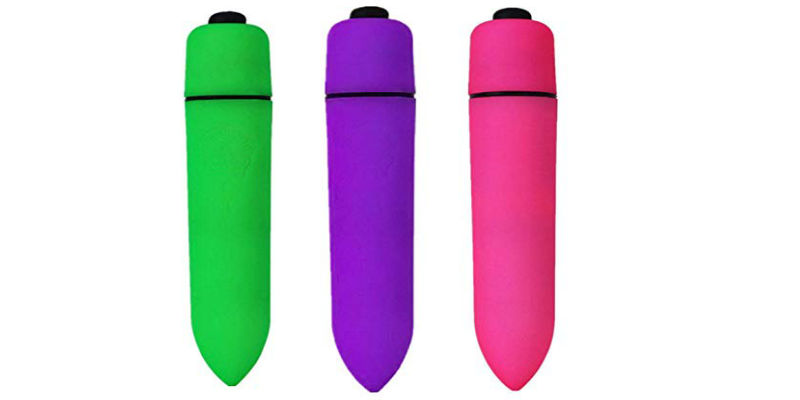 The slim bullet buddy is a perfect budget option for those seeking a traditional small vibrator with increasing speeds. The material used is ABS plastic, which is 100% body-safe. As expected, this is a battery powered device, but don't let this fool you! The intense powerful vibes will provide great stimulation for the vulva, vagina, clitoris and/or anus. The vibration strength will pleasantly surprise you. The convenient design lets you carry your sex toy in your purse and enjoy it wherever you'd like.
Usually, a single battery is sufficient for 2 hours of play.
Unlike most budget toys, which are made of jelly (an extremely risky, porous material, which is likely to cause bacterial and/or fungal infections).
Oomph! comes in a discreet packaging. Most of those who shared their experience with Oomph!  appear to be satisfied with their purchase. The #1 aspect they liked about the product is the price factor, which cannot be neglected, having that this compact sex toy costs less than $10!
Oomph! key features
⇒ Average product performance
⇒ Made of medical silicone (suitable for skin contact, widely used in the adult industry)
⇒ One of the cheapest bullets available on the market
⇒ Battery-powered device: 1 x N Size Alkaline Battery(included)
⇒ Provides a strong vibration strength
⇒ According to comments, the vibrations are comparatively discrete
⇒ 100% washable
⇒ Available in multiple colors
Screaming O Affordable Rechargeable Moove Vibe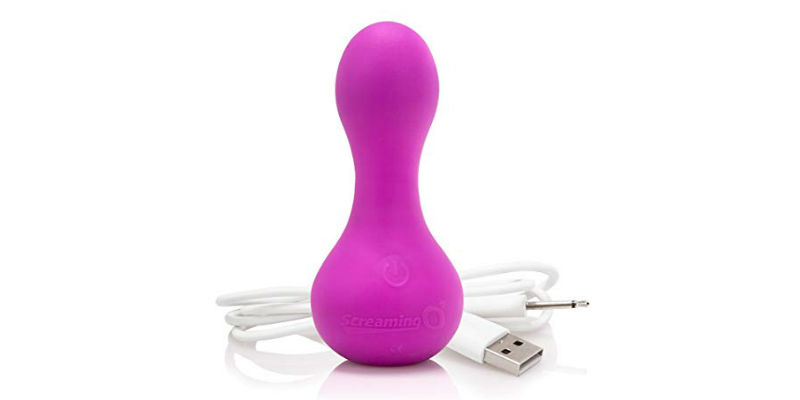 Screaming O is a rechargeable an affordable option for those of you who need an intense sexual experience without making a compromise with the performance or the vibration time. This mini toy can perform up to 90 minutes. providing a  rumbling massage available with 20 different functions to choose from.
It is made of soft silicone and the design of the toy gives an even more pleasurable experience, due to the bulbous head and bendable neck which you can adjust until they perfectly fit your joy spots. These features help to easily follow your lead and bend, stretch, swirl, and zigzag without pause while sending powerful vibes throughout moove's rounded tip.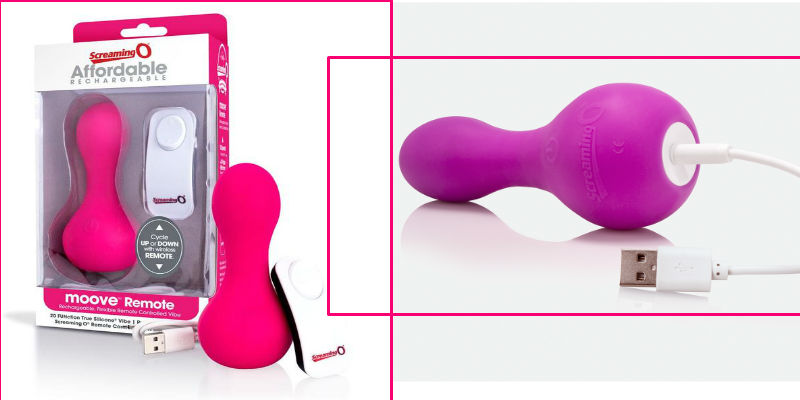 Screaming O is 100% waterproof and washable, it is USB chargeable and super powerful so it can pleasure yourself without any limitations!
Screaming O key features
⇒ An indeed promising product performance
⇒ Made of body-safe
⇒ Very affordable
⇒ USB chargeable
⇒ Strong vibration strength with 20 different functions
⇒ 100% water-proof
⇒ Pink and purple design; flexible neck
California Exotics Whisper Micro-Heated Bullet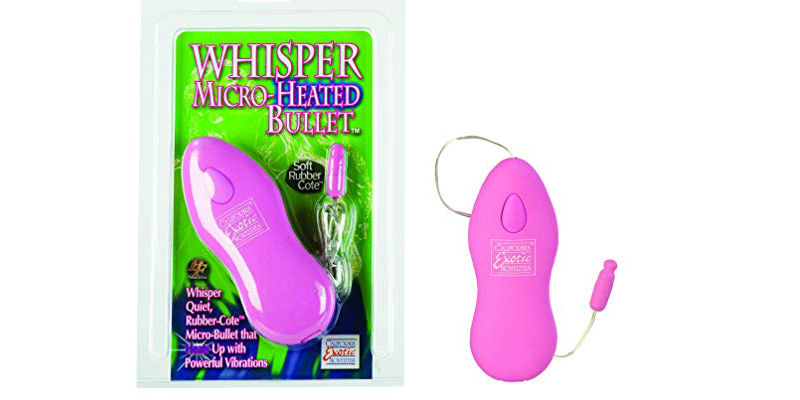 Do you need a low-priced travel-size bullet which will also satisfy your sexual desires? California Exotics Whisper might be the most appropriate option of you – for less than $12 you get a pinpoint headed bullet, providing powerful vibrations and 2 speeds you can adjust, based on your mood – you can stary with the slight rumbling, then increase the intensity and enjoy the powerful intense pulsations.
This ergonomic toy is very quiet and discreet, it uses 2 AA batteries (the first pair is included).
Unfortunately, this sexy toy did not meet everybody's expectations but it does still have an OK Online performance. Some reviewers even inform they have bought the mini vibrator multiple times, as the stimulation was good but the toys break after several months of use.
doesn't take long for the wire to break at the bullet connection
There are also comments written by people who are unpleasantly surprized by the size of this bullet:
It's so freaking tiny that it's awkward and gets a bit frustrating trying to use at times.
California Exotics Whisper key features
⇒ Average product performance
⇒ Made of Rubber-Cote (recommended to use in combination with water-based lubricants)
⇒ Affordable price
⇒ Battery-powered device: 2 AA batteries
⇒ Provides a sufficient vibration strength
⇒ According to comments, the device is a bit noisy
⇒ Available in pink and purple
Bullet vibrator for the first time buyer
Jopen Lust L2.5 Silicone Mini Massager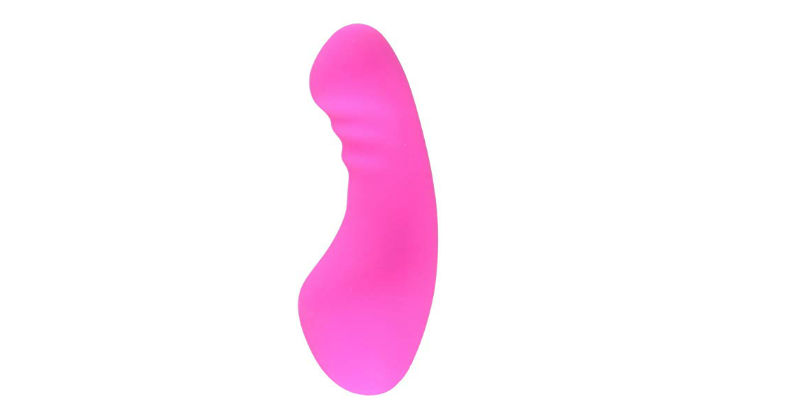 Here we have another 100% waterproof body-safe silicone bullet vibrator with an orgasm-friendly shape, offering a discreet and pleasurable sensation. The speed level increases by simply pushing the button, located in the back of the device. Jopen Lust is also pocket-sized, which means that you can carry it with you, whenever you like.
The intense vibrations can be controlled by a single button. You will be happy to hear that this is a chargeable device (Complete charging takes about 2.5 hours). Reviewers consider the overall performance of this mini vibrator very satisfying, they are extremely happy with the cheap price with a very little sacrifice in terms of performance.
The only thing to consider before buying this bullet vibrator is that it will last no more than 6-8 months, according to the reviews, posted Online.
Jopen Lust key features
⇒ The overall performance of this device is quite impressive
⇒ Made of body-safe silicone
⇒ Cheap price
⇒ Rechargeable device
⇒ Powerful vibrations
⇒ Discrete noise
⇒ 100% washable
⇒ Satin finish silicone
Tracey Cox Supersex Bullet Vibrator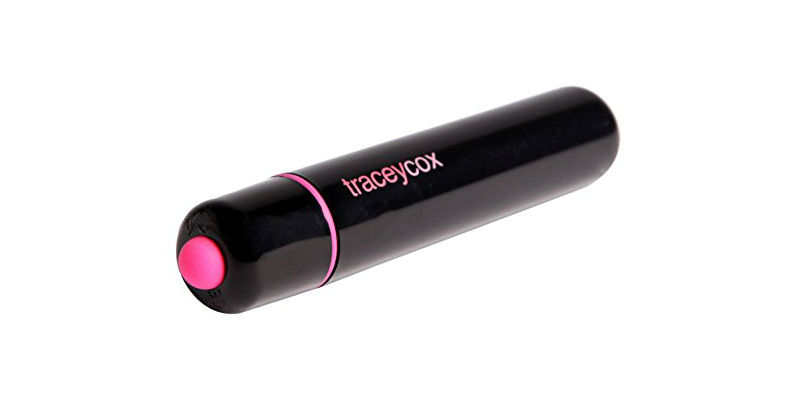 Small, quiet and waterproof – these are the main characteristics of this budget-friendly sex toy. The strength of this vibrator might not take you to the finish line but will indeed provide a really satisfying experience.
It is a very good first-time bullet, requiring a single battery (just 1 AAA). Easy to wash with a classy, minimalist design

Tracey Cox Supersex key features
⇒ Very few people shared their thoughts on this small toy but the ones who did are indeed satisfied with their investment
⇒ Made of plastic
⇒ Very affordable option, suitable for beginners
⇒ Battery-powered device: 1 x AAA
⇒ Provides a comparatively strong vibration strength
⇒ 100% water-proof
⇒ Available in multiple colors
Best bullet vibrator for the more experienced woman
Good Vibrations Roxie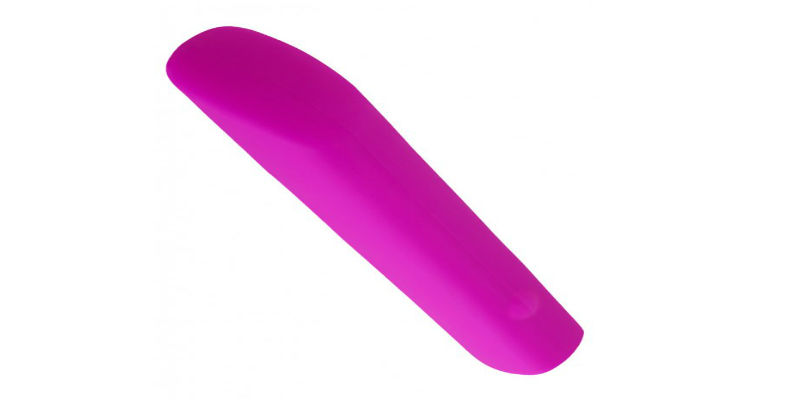 Roxie is a classic mini bullet, designed for external stimulation. The angled tip allows you to easily stimulate the desired areas of your body, providing a full coverage of the most intimate areas. Roxie uses pulsing, yet gentle friction when used, thanks to the velvety texture of the device.
It provides the best effects when used in combination with a water-based lubricant, which will improve the contact between your most sensitive areas and the toy.
Roxie can be easily controlled with a single button, which also allows you to increase the levels of intensity at any time. Enjoy the 7 pulsation modes which will take you exactly where you want to be. The 2.5 hours required to completely charge will let you enjoy Roxie's vibes for more than 30 minutes if you are using the most intense pulsations.
Roxie key features
⇒ A promising combination of safe materials and powerful effect
⇒ Body-safe Silicone
⇒ Average pricing
⇒ USB Rechargeable
⇒ Intensive and strong vibrations
⇒ 100% washable
⇒ Angle tip bullet, available in pink
Best for couples
A list with other good bullet vibrators that we picked from
Je Joue G Spot Bullet Vibrator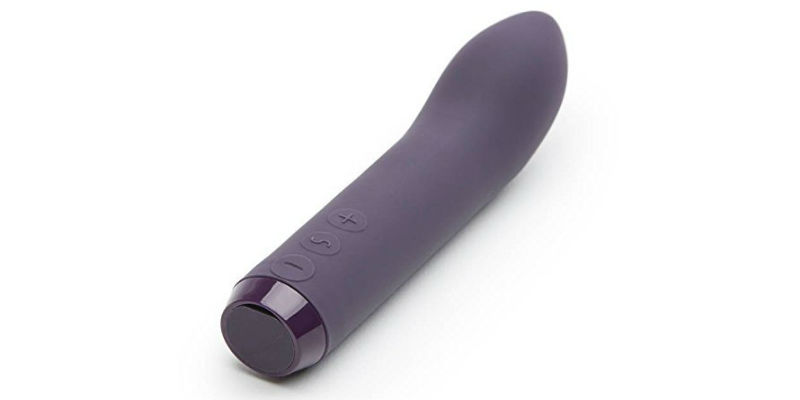 Je Joue is one of the most popular bullet vibrators currently available on the market. You can choose between over 30 combinations. 5 speeds, 7 patterns. Unlike most hart-to-manipulate-with mini vibrators, this one is very simplified and user-friendly. A single charge will allow you to enjoy Je Joue for about 1.5 hours.
Je Joue has an elegant design with a curved end for g-spot stimulation you can enjoy wherever you'd like. It is suitable for both internal and external stimulation. You can begin by gently massaging the clitoris and labia. For most women, this is perfectly enough to reach the ultimate pleasure point. But in case you'd like to get even more adventurous, you can apply the soft head around the entrance of the vagina and insert it whenever feels right.
Je Joue G key features
⇒ Combination of great product features and users feedback
⇒ Made of Body-safe silicone (Latex free and phthalate free)
⇒ Medium-priced product
⇒ USB-powered device (cable included)
⇒ Uses intense, continuous vibration
⇒ Relatively discreet
⇒ 100% Washable materials
⇒ Modern design with a curved end
---
Doc Johnson iVibe Select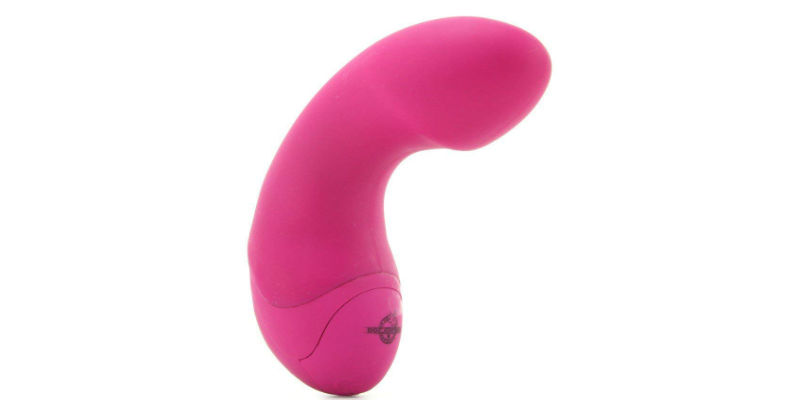 This is the innovative revamp of Doc Johnson classic Pocket Rocket. The size of the gadget is 5.3 inches or 13 centimeters, which makes it a very discreet toy you can carry wherever you like. It works with batteries, which makes it very convenient to travel with. This multifunctional toy uses silicone massage beads, which will make you experience even more pleasuring orgasms. It provides several functions, according to your for individual preferences
Doc Johnson iVibe Select is made of hypoallergenic; phthalate-free waterproof materials. It can be easily washed with warm water and soap after each use. Make sure you always keep the rubber seal intact and mechanical components dry during the cleaning process.
The product is discretely shipped, in a plain unmarked packaging.
However, even though the price of this mini vibrator is very acceptable, there is an important aspect you should carefully consider before making a purchase. Doc Johnson iVibe Select is powered by 2 AAA batteries and, as expected, they should be regularly replaced, which we consider an inconvenience and an additional expense, which is not well accepted by most of us.
Most of those who bought Doc Johnson iVibe Select ranked it an excellent product, that share that it is silent and compact. People do like the design and there are many comments saying that it feels good to the touch. Women consider the shape of this vibrator perfect for hitting the sweet spot.
Doc Johnson iVibe Select key features
⇒ Very positive customers feedback
⇒ Made of ABS Plastic (suitable for skin contact, widely used in the adult industry) with Smooth Velvet Touch Finish
⇒ Affordable price
⇒ Battery-powered device
⇒ Uses strong vibration
⇒ According to comments, the vibrations are very discrete
⇒ Washable materials (but you should be careful and keep the mechanical components dry)
⇒ Available in pink, purple, and black
Tenga Iroha Mini Massager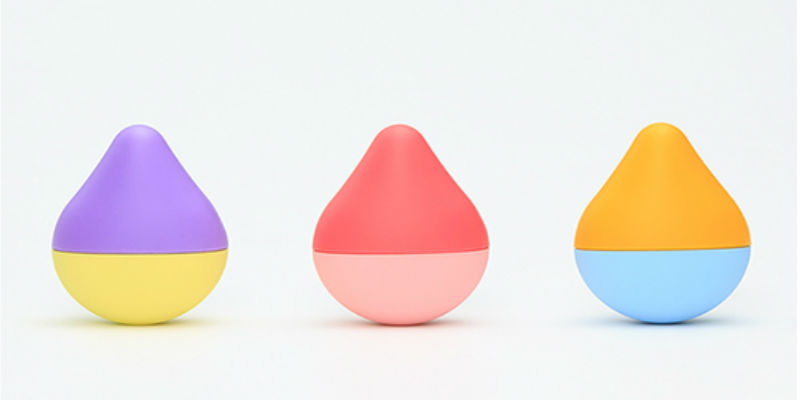 Iroha Mini Massager is something innovative you might like to try. This luxury vibrator is designed to bring pleasure closer. The pear-shaped 'body massager' is perfect in case you are looking for a discreet Japanese toy you can take everywhere. It only needs one battery and you can enjoy a 5-hour pleasurable experience. This palm-sized pleasure toy can be used in the bath or in the bedroom. Note that Tenga uses medium vibration power, so keep that in mind before proceeding to a purchase.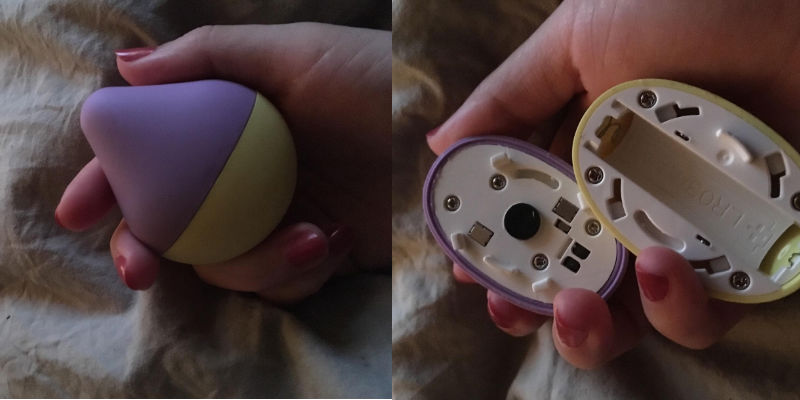 Tenga Iroha key features
⇒ Made of Elastomer, ABS plastic (both can be safely used in the most intimate areas)
⇒ Comparatively affordable price
⇒ Battery powered device (1 AAA batteries required)
⇒ Medium vibration power
⇒ Discrete noise
⇒ 100% washable
⇒ Cute design, available in different colors
Which lube is the best for a bullet vibrator?
There are many types of lubricants and people are often confused before getting a personal lubricant for their sex toy. Lubricants include different ingredients, have special characteristics and properties that need to be considered before use. We will explain to you as detailed as possible what kinds of lubricants are there, which ones are convenient to use and what you need to pay attention to.
Water-based lubricants
Water-based lubricants are most commonly used because they are compatible with most sex toys and contraceptives. They usually do not smell and taste (unless they are specially flavored), dissolve in water and can be washed easily. Once they evaporate they become sticky, but if you add a few drops of water or even saliva, their smoothness will resume.
Silicon-based lubricants
Silicon-based lubricants are the greaser and the more durable option. Most are used for anal sex and body massages. They are waterproof, making them perfect for sex in the shower.
Silicone lubricants are more difficult to wash out than the water-based ones because they are usually water resistant. They are incompatible with silicone and soft fabrics (such as CyberSkin), so you should not use them with sex toys made of this material.
Plant/oil-based lubricants
These lubricants are intended primarily for masturbation and body massage. Ultimately, if you have an allergy to the ingredients of water and silicone based lubricants, you can resort to oil lubricants. You should keep in mind that they are not suitable for vaginal use – many of the oil-based lubricants alter the natural pH of the vagina and may favor the development of bacteria and fungi. Also incompatible with latex and realistic soft fabrics. Not recommended in combination with bullet vibrators.
Choosing a Mini Vibrator – What to look for:
The overall performance – Does it hit the spot?
The #1 factor to consider is the online performance – what other people who tried the toy say about it. Note that the product presentation is a crucial factor, which often defines the quality of the toy. Most manufacturers do not provide sufficient details regarding the sex toys they sell, this is why you should seek products with understandably written key features. Also, it is not a secret that popular products have higher performance rates. We have taken into account expert recommendations as well as evaluated reviews of sex bloggers and professionals in order to provide the most accurate information possible.
Material
Always seek for body-safe materials. This is actually the most important thing to remember when choosing a sex toy. Cheap vibrators may pose serious health risks and may provoke the development of various infections as well as hormonal changes that may have a very harmful impact on your overall health.

Safe Materials
100% pure silicone or Platinum silicone – non-toxic, non-porous; can be used with water- or oil-based lubricants
ABS plastic – non-toxic, body-safe material; can be used with any type of lubricant
Wood (in the finished material is medical-grade) – body-safe and compatible with any type of lubricant
Medical-grade stainless steel – body-safe and compatible with any type of lubricant
Aluminum – body-safe and compatible with any type of lubricant
Ceramic (if glazed) – non-toxic, non-porous; compatible with any type of lubricant
Glass (painted glass should be avoided) – body-safe and compatible with any type of lubricant
Materials to avoid
Jelly or Gel
Rubber
Vinyl or PVC
Silicone blends
Neoskin or FauxFlesh
Price
Even though shiny, fancy-looking, 5-dollar sex toys may seem like great deals, this is not how the sex industry works, The thing is that such gadgets are cheap because of the materials used. They have pores, which harbor bacteria and yeasts, which can be potentially toxic and harmful to your body:
However, if you do some research, you may come across adult toys for hundreds of dollars, which are made of the same materials as the modestly-priced ones. So, if you are asking yourself "How come? What makes this better than the rest?"
Brand. Those super expensive toys usually make you pay for the brand – their performance is usually the same.
What we have done here at TheToy is to collect the best-performing bullets, which will give you value for the money. Not the cheapest ones, which stop working during the initial use, not the ones that will cost a fortune, but those that will make your sexual experience better than before AND will last a long time.
How it charges
It depends on your personal preferences what kind of charging method you would choose – you can find USB or battery chargeable vibrators. Most USB charging devices have smaller sizes, they are super discrete and last more than 30 minutes. Battery-powered bullet vibrators need small watch batteries, which last longer but should still be replaced in case they get worn out. And, of course, it is up to you to decide the charging method you prefer the most.
We highly recommend USB-charging devices, as they don't require additional expense and most people prefer USB,  as it has become as much a standard for connecting power to portable devices, plus, the USB charging toys usually come with a cable provided in the box.
Vibration Strength
You'll need to seriously consider which is more important to you: the vibration strength or the discretion of your bullet vibrator, as the two things are highly related. So, if you like to sexperience stronger vibrations, your toy may be a bit noisy but if this is not a problem for you – hands down – stronger the vibration, stronger the sensation!
Noise level
Bullet vibrators are among the least noisy sex toys out there, which is great news, having that most adult toys are not very discrete. Of course, the noise level depends on the spot where you have placed your sex-gadget (if you are applying it to your nipples, you will be able to hear the vibrations, while if you are stimulating the labia, the vibration can be barely distinguished).
Ease of cleaning
Keep your sex toys clean! This does not refer to bullet vibrators only! The regular cleaning of your gadgets will keep away the bacteria and will protect the materials your toys are made of.
The ease of cleaning of your gadget depends on the shape, the materials and whether your toy is waterproof or not. We recommend using easy-to-clean toys, as the common areas where people tend to apply bullet vibrators are irritation-prone and may easily develop bacterial infections.
The vibrators listed above are easy to clean. You can either use soap and water or antibacterial toy cleaners (sold in most sex shops and Online). The hygiene of your intimate toy is an aspect you should never neglect in order to avoid potential risks for developing an infection!
Aesthetics
Most bullet vibrators resemble large bullets – you can find them in different colors varying from silver to pink, from shiny to matte. Some prefer the lipstick-shaped vibrators, as they are even more discrete when placed in a purse. There are also those with massage heads, it is all up to you to choose the design of your sex buddy!
Tips for choosing a bullet vibrator
In order to avoid unpleasant surprises after ordering your newest adult toy, we suggest to considerate the following features:
Speed and pulse settings – these settings define the intensity of the vibrations used. If you are a beginner, we recommend starting with a bullet vibrator, as the sizes of these gadgets are enough big to get you off and then climax. For the more experienced ladies, bullet vibrators are the perfect toys for an intercourse or an extra stimulation even during penetration
Size and shape – these vibrators are small-sized. They can be discreetly carried in your handbag, in your pocket or (particular types) in the vagina. They are available in different shapes (most of them resemble bullets) and you are the one to decide which model will best meet your expectations
Wired or wireless device – the comfort of wireless technologies is usually preferred, especially when it comes to couples play but wired bullets are also available, usually intended for solo play
Single or couple play – before choosing a particular toy, you should consider your intentions first – whether you want your partner to tease your senses or you would like to navigate your orgasms by yourself
Remember: An orgasm a day makes all worries fade away!
Frequently Asked Questions
Can I Use Bullet Vibrator For The Massage?
Yes, depending on the intensity of the vibration the bullet provides, it can be successfully used for stimulating both erogenous and non-erogenous zones. Some of the toys listed below are extremely powerful and the effect is very deep, so you can safely use them for whatever purpose you'd like.
However, all bullet toys are intended for clitoral, vaginal, anal or nipple stimulation as they can be adjusted to the lowest setting (until they gotten you off) and then used for more intense pulsations until you reach the finish line. A great aspect of these small toys is that they can make your orgasms feel more intense and last longer.
How Can I Use Bullet Vibrator During Sex?
As bullet vibrators are multifunctional toys, which can be used by both men and women, they provide plenty of playing options. Of course, there are particular toys that are optimized for particular purposes (e.g. remote control vibrators are usually preferred by couples who want to experience even more pleasurable sex). But  here are a couple of options, allowing you to add your bullet to your daily routine:
Use it during intercourse – Applying your bullet to your nipples, clitoris/perineum or other erogenous areas, we recommend starting with the lowest setting. This will provoke a teasing sensation, which you or your partner won't be able to resist for long
Enjoy your toy in public – Having a bullet-shaped 'dirty-little-secret' while at the restaurant, at the cinema or somewhere else will sure add more suspense and pleasure to the experience. Most remote control bullets allow your partner to control the intensity of the vibrations, which can often meet you unprepared. The only downside about this feature is that you can never be sure if you are able to control your moans.
External stimulation during sex – Couples prefer adding their bullets during penetration – for clitoral. anal or perineum stimulation. This procedure increases the sensations and chances for orgasming.
Perineum massage – the small skin area between male genitals and the anus is called perineum. It is full of nerve endings and most men can even orgasm during perineum stimulation. You can easily get him off by applying your toy to this exact area and believe it or not, the effect will surprise you!
(Partial) Internal stimulation – Most bullets are water-resistant which allows you to use your toy for internal penetration, just like traditional vibrators. However, you should avoid fully inserting them, unless there is some sort of a cord attached to your toy.
Is It Suitable For Another Sex Toy Use At The Same Time?
Yes, absolutely, you can put a ring on it (your partner's penis), you can use it combined with an egg toy or even a larger vibrator for internal stimulation.