If you are wondering what a male masturbator is, you have come to the right place. Anyone who has tried a Fleshlight or a pocket pussy knows that male strokers can give you orgasms far beyond what your hand could ever achieve. Now imagine adding vibration, suction, and waves of pleasure – that's what an automatic masturbator is!
The real question I had to figure out is which is the best male masturbator. So I have spent the last six months reading reviews written by sex bloggers, sexual health experts, and real users about the best models on the market.
Then I bought the top-rated masturbators to test. It was tough but enjoyable research. But finally, I think I found the best male masturbator: Lovense Calor. No other masturbator could even come close to the orgasmic stimulation it gave me. Not to mention the surreal feeling of having super realistic sex, thanks to the heating feature and nice grooves on the inside of the toy.
But since not all penises are created equal, in this article, I have shared some other great masturbators for men with their great features, pros, and cons. I have recently reviewed Tenga Flip Orb, a great manual stroker, and the Tenga Flip Zero EV, an automatic masturbator with vibrations and suction. Both are great strokers.
Which are the best male masturbators for 2023?
To help you in your selection, in this article you will find the top masturbators on the market that every man should possess in 2022!
Lovense Calor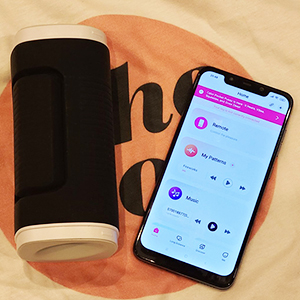 | | |
| --- | --- |
| Power: | (5.0 / 5) |
| Noise: | (5.0 / 5) |
| Material: | (5.0 / 5) |
| Design/Size: | (5.0 / 5) |
| Experience: | (5.0 / 5) |
| Price: | (4.5 / 5) |
| Controls: | (5.0 / 5) |
| App: | (5.0 / 5) |
| Average: | (4.9 / 5) |
Premium male masturbator for stroking. Fully adjustable, programmable, with unlimited remote-control options
You can buy this vibe from:
Calor is a heated, remote-controlled masturbator for men. Provides rumbling vibrations and excellent grooves on the interior for an enhanced experience.
It's safe to use under running water.
When compared to most male masturbators, for instance, Lovense Max 2, it's easier to grip.
Calor has 3 depth sensors – the toy responds as you go deeper.
It is possible to customize the combination of vibration, squeeze, and depth control to fit practically any body size and personal preference.
Calor will provide you with earth-shattering orgasms if you are willing to put in the effort.
Calor creates an enveloping feeling and has bumps on the inside that can provide intense stimulation.
When it comes to vibration settings, you have a plethora of options at your disposal – create, match, or sync to music or voice. As for the vibrations, you can choose from the mildest tingling to a nearly violent level that will literally milk your juice in seconds. Whatever you choose, it has the appropriate level of power for your body's requirements. Controlling it from your phone or having your lover control it is possible, no matter how far apart you are.
You can also save your preferences so that you can enjoy them later.
How does the Lovense Calor work?
Vibration, pressure, and depth control adapt to virtually any size and desire. Calor can give you earth-shattering orgasms with a little experimentation.
There are numerous options for vibration settings. There's a setting for everyone, from mildly tingly to almost painful. It has the right strength for your body, just the way you want it. You can control it with your phone or a remote.
Is Lovense Calor good?
There are a lot of male masturbators out there, but none of these compares to the Lovense Calor, in my opinion. Although the technology for fleshlights and male strokers has been around for a long time, only a few sex toys have managed to include the same level of digital interactivity as the Calor. The brilliant Lovense app, the immaculate connectivity and the awesome features of Calor won me on the spot.
The best male masturbator I have tried so far.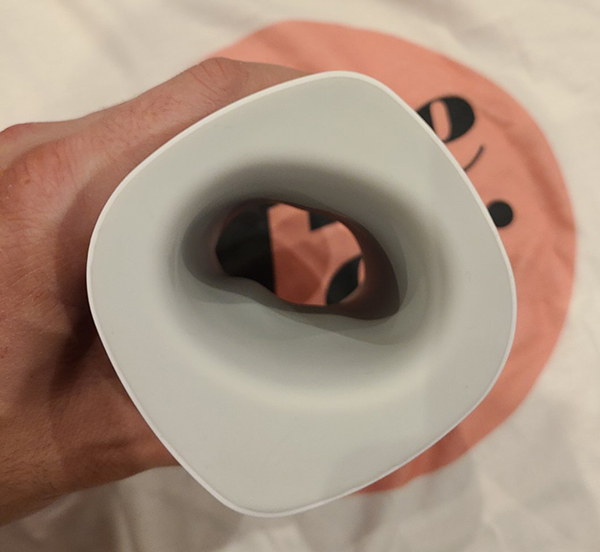 Advantages
Provides rumbling vibrations and has good grooves on the inside for more feeling
3 depth control sensors – the toy responds more the deeper you go.
When compared to similar sex toys, it is less expensive
Has an infinite number of functions and power levels
When compared to most male masturbators, it's easier to grip
Calor is totally rechargeable, and it comes with everything you need
It is 100% body-safe because it is made of non-porous silicone on the inside
Unlike most pocket pussies, it has a heating function and a depth control
Disadvantages
Manual pressure control (not completely hands-free)
Check the price of Lovense Calor: LovenseLovehoney
Read my detailed Lovense Calor review
Lelo F1s
The 100% customizable masturbator for men, brought to you by Lelo
The future of masturbation is now, with the F1s Developer's Kit! Lelo is THE reference brand in the sex toy world. The company focuses in creating ergonomic and aesthetic toys, in collaboration with sexologists and gynecologists, and they continue to reinvent the cutting edge of technology.
This time, they offer a huge breakthrough in the field of male pleasure thanks to the brand new F1 Developer's kit masturbator. And as its name suggests…it's a true racing machine.
An ergonomic and efficient masturbator:
Composed of a rigid body and a textured silicone inner sheath, the F1s Developer's kit looks, at first glance, like a "classic" masturbator…but it's much more than that.
The body, made of aluminum and ABS plastic (that are 100% safe for the body) is very light and avoids the discomfort that a heavy sex toy can cause, which can eventually numb the wrist and shorten your gaming sessions. Your masturbation will no longer turn into weight training and/or cramping sessions!
The sheath, made of medical-grade silicone, features waves and ribs that stimulate the entire penis for an intense experience.
In addition, a transparent window panel allows you to see your penis in action, and the 3 intuitive control buttons make it easy to control even with one hand…without having to think!
Innovative technology at the service of male pleasure :
The F1s Developer's kit uses sonic technology to intensely stimulate the entire penis. The principle? 360° pulses that spread and stimulate your sensors in depth. It's a bit like when you stand in front of a speaker and feel the waves of the bass waves passing through your body. Well here, it's the same principle, but to your erogenous zones are targeted.
These sonic waves are also coupled to a second motor, which diffuses vibrations all along the shaft.
The 2 internal motors of the F1s Developper's kit will then allow you to feel intense sensations on the glans and the shaft of the penis. You'll be able to enjoy the delights of a deep stimulation like never before!
F1 is an app-connected masturbator:
The F1s Developper's kit comes with an application (compatible with IOS and Android), as well as access to the SDK (Software Development Kit i.e. the operating system of the application). You will then be able to fine-tune the interface and create your own personalized stimulation programs.
The 10 sensors distributed throughout the sheath also record the data of your masturbation sessions (rhythm, vibrations, duration…), so that you can best adapt the features of your sex toy and follow the progress of your prowess!
Indeed, these sensors make the F1s Developer's kit red a great tool to improve your performance…whether alone or with a partner.
Main characteristics :
The beyond astonishing technological advance of the F1s Developer's kit red is also :
Rechargeable
Completely sealed
With a Cruise Control mode, where the sex toy takes the controls.
Adaptable to virtual reality
Comes with a user's guide, a storage pouch, the charging cable…but also leather gloves and a "Do not Disturb" sign that you will definitely need!
Compare the price of Lelo F1s: LeloLovehoney
Lovense Max 2
Lovense Max 2 is an innovative development of the prestigious brand Lovense. FYI, Lovense has some other great vibes and you can get them up to 50% cheaper if you get a bundle. They have those deals on their store page often, so make sure to check regularly if there is no deal at the moment.
Max 2 is the latest generation of the interactive male masturbators, the first version of which was introduced in 2013. The idea of ​​the manufacturer is to enable couples to have realistic sex from an unlimited distance.
With the help of the mobile application, your intimate partner can take control of all possible vibrations and pulsations you're experiencing with Lovense Max 2.
Max 2 is also suitable for solo play. The unique technology of the built-in air pump successfully imitates vaginal contractions during sex, which gives an incredibly pleasant feeling.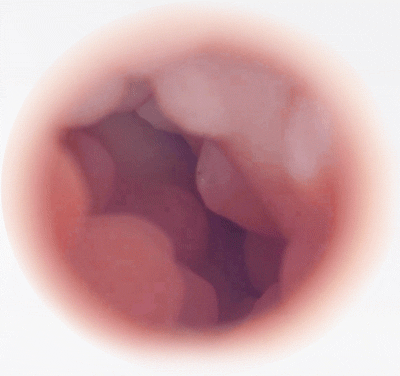 There is hardly a man who would give up such realistic masturbation. The device offers complete control over the width and suction of the sleeve, according to the individual characteristics and preferences of each user. The inside of the masturbator is made of high-quality TPE cyber skin, guaranteeing a completely realistic experience.
Lovense Max 2 is equipped with a rechargeable battery (via USB cable), which is fully charged in 120 minutes, providing 140 minutes of continuous play and 120 hours in Stand-by mode.
Lovense is constantly adding features in its mobile application that can be synchronized with the Max 2: sound activation, control of two sex toys simultaneously, unlimited patterns of vibration, and more.
How does the Lovense Max 2 work?
Max 2 can be recharged using a USB cable. Once this is done, couples in long-distance relationships can use it via the Lovense application to activate synchronization or remote control.
Your partner can then slide his finger over the application to vary the suction level and vibration force of the Max masturbator that is placed directly on your penis.
This makes you feel like your partner is lying next to you, touching and teasing you.
Lovense Max 2 can also be used as a VR sex toy (VR stands for Virtual Reality) along with the interactive content you can find online. This will help you enjoy porn videos to the max like you are currently having sex.
Or, you can enjoy the Max 2 masturbator in manual mode (no connection required). For when you feel like cumming.
Is Lovense Max 2 good?
Although it doesn't have the most comfortable grip, it is still an exceptional masturbation option for men and especially for those in long-distance relationships.
Indeed, Lovense's application (mobile or PC) is light years ahead of what the competition is doing, even on the side of Kiiroo and Fleshlight.
Advantages
Offers 360-Degree Contractions, creating an irresistible experience
You can easily control the suction through the adjustable air vent
Can be easily synchronized with a Lovense Nora (vibrator for women) or another Lovense Max 2 masturbator
Can be used in manual mode, with interactive VR content, in pairs or in remote control mode
Water-resistant
Fits most sizes
Disadvantages
Not completely waterproof (can't be submerged)
Fits most sizes means that the masturbator is not designed for extremely small or large-sized
For such a price, the Lovense Max is a spectacular male masturbator: connected, powerful, and easy to use.
Above all, its ability to be synchronized (with the Lovense Nora and another Max masturbator) makes it the product of choice for many couples in long-distance relationships.
Check prices of Lovense Max 2: LovenseLovehoney
Kiiroo Titan Feel Pornstars Experience
Hot Octopuss Pulse Solo
Having the Pulse Solo with you lets you discover a whole new world of male masturbation. Nicknamed the world's first Guybrator, the award-winning male sex toy can give you hands-free pleasure without the need of an actual partner to touch and caress you. Its versatile design means it's the perfect toy for anyone with a penis.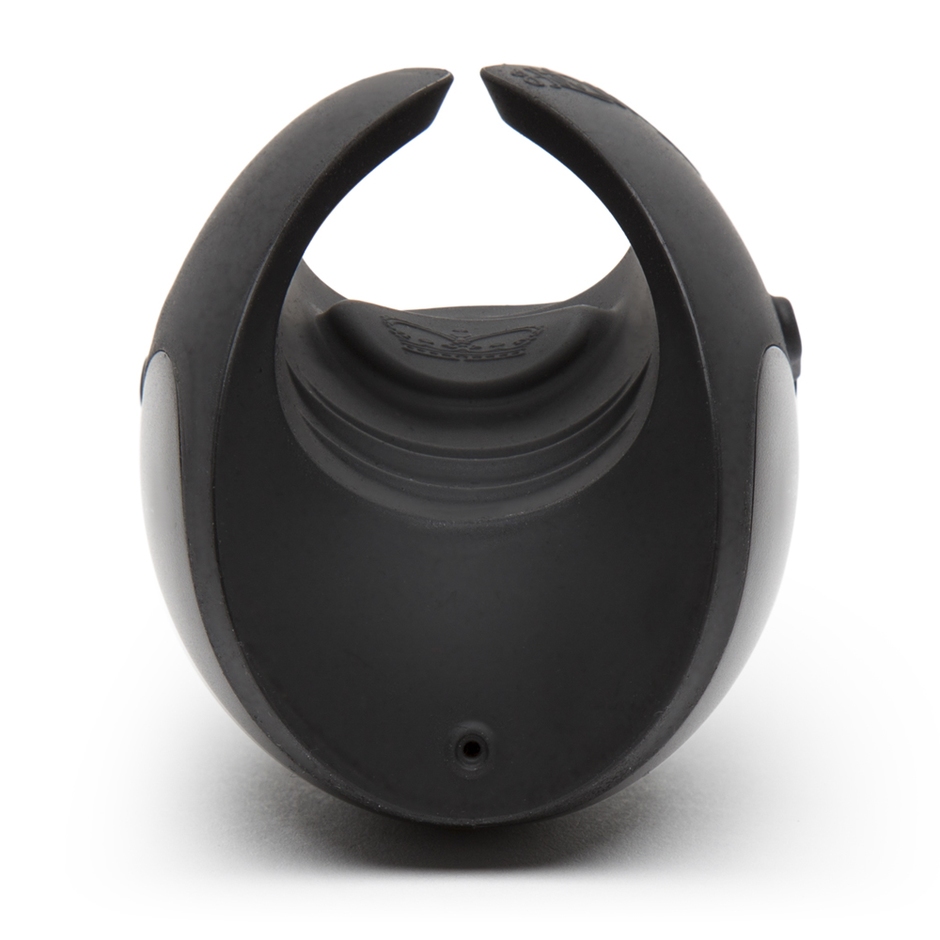 Choose your pace and rhythm! Get your running pulse, no hand needed! Whether starting flaccid or erect, Pulse Solo will provide spasmodic orgasms for you. Hot Octopuss Pulse Solo is one of the most powerful and versatile sex toys designed for male masturbation and anyone with a penis would appreciate it.
The power of science
Pulse Solo by Hot Ostopuss uses scientific innovation, which was never before seen in the world of sex toys. Let the powerful, patented PulsePlate technology lead you to a completely hands-free orgasm.
Powerful high amplitude oscillations delivered by the patented PulsePlate technology makes the vibrator the first of its kind to use this level of advanced technology in the design of sex toys.
The innovative design of Pulse Solo and the clever use of PulsePlate Technology means no need to touch yourself at all. Just sit back and let the PulsePlate lead you to a 100% hands-free orgasm.
Ready to go even if you aren't ready yet! With Pulse Solo, you can even enjoy masturbation without an erection. Simply put your flaccid penis into the toy and let the PulsePlate do all the work. This also makes the Pulse Solo the perfect sex toy for those with erection problems or for the elderly who may simply want extra help.
Time to get wet! Wetter is better. Enjoy the roaring sensations in the shower, bath, or jacuzzi. Or, squeeze a little lube to turn your Pulse Solo into a new generation male masturbator.
This Guybrator has the perfect tempo for you with our six proven vibration settings.
Where to buy: Lovehoney
Kiiroo Onyx 2
With the help of SexTech's cutting-edge technology, Onyx 2 has undergone significant changes, compared to the previous model (in terms of performance, design, connectivity, etc.). You'll find it under the name Kiiroo Onyx +.
Just like the Kiiroo's previous version,  the Onyx 2 has a Bluetooth chip, allowing you to enjoy an immersive virtual reality experience thanks to the interactive content available or to make love remotely with your partner who has a compatible app-connected sex toy.
Unlike usual male masturbation toys, Onyx 2 does not require the purchase of an additional fleshlight masturbator. In short, the sheath integrated inside the Onyx 2 already does the job very well due to its high-density polymer and medical grade silicone components.
Able to reach speeds of up to 140 strokes per minute, the Onyx + can produce divine orgasms, even for the most spoiled and rigorous users.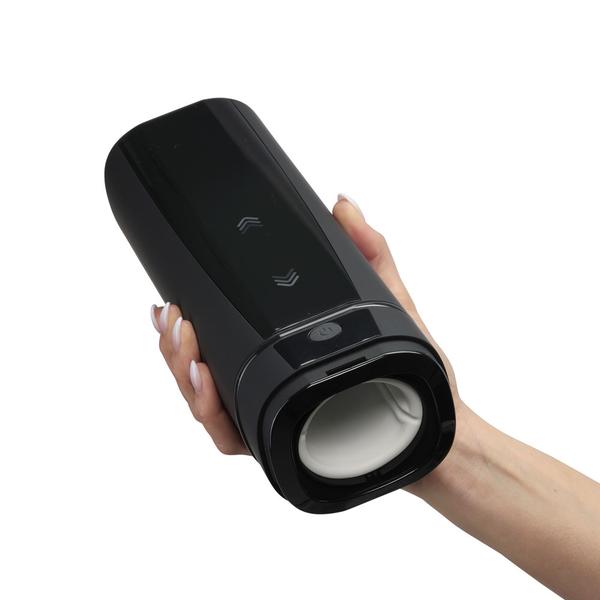 How does Onyx 2 work?
Inside the device, you have 10 contraction rings that recreate penetration. The up and down movements of these rings are synchronized with interactive content or the movements of your partner's teledildonic sex toy.
The inner sleeve (FleshLight SuperSkin) is patented and guarantees an incredible experience. You will get a super realistic feeling through the Kiiroo Onyx 2's sleeve.
Is Onyx+ good?
With its immersive interactive experience in VR or not, you'll never have a problem achieving sensational orgasms. What's more, you can pair it with your partner's sex toy (Onyx 2, Pearl 2, or certain remote control OhMiBod toys) for real-time fun!
Orgasms are so good that you'll be wondering how have you lived without your Onyx 2! Whether your partner is online or not, Onyx 2 is always there for you, willing to turn your fantasies into reality.
Advantages
Powerful motor, with relatively silent vibrations during use
Smooth and pleasurable sensation and texture, resembling a vagina
Very affordable price for the features it offers
Classy, clear and sexy design
Disadvantages
The total recharging time is 3-4 hours, which is quite long.
On a full charge, the device can operate at a maximum of one hour.
The application requires frequent updates
The Onyx + is capable of satisfying all male fantasies at an acceptable cost.
It's true that the charging time and autonomy could have been shorter and longer respectively, but at this point, Onyx 2 is still worth the investment.
Compare the price of Kiiroo Onyx 2: KiirooLiberator.com
Tenga Zero Flip Black
Tenga's Fliphole range has been a huge success, and rather than relax and enjoy this popularity, Tenga continues to innovate and improve their products. After the Fliphole and the Zero Flip, they have released an even more intense version: the Zero Flip Black. Are you ready for a new and highly stimulating experience? The Zero FLip Black will have you enjoying it in no time!
The new Flip Zero masturbator is one of the most impressive sex toys created by Tenga. The masturbator is designed by a former Japanese engineer specializing in automotive engineering. It includes revolutionary technologies that will give you sensations you've never felt before!
The inner part of this masturbator is made of 2 silicone sleeves. These are flexible and display complex and stimulating reliefs, allowing the penis to get stimulated in a way no other masturbator allows. The evolutionary secret is in the elastomer used, the two cores located in two different places that emit vibrations along the entire length of the Flip 0 Black that will open the doors to a new world of pleasure!
The uniquely shaped, elegant design
The Tenga brand has built its reputation by creating beautiful sex toys with a very discreet appearance. In fact, Tenga sex toys are so elegant and well designed that people who don't know this brand and the products won't know that that they are seeing an actual sex toy. And the Zero Flip Black is no exception: the design is so cool that it could have been designed by Apple or Toyota.
Tenga has very experienced designers on their team, and the exterior of this product clearly proves it: the harmonious entrance is tight enough so that the lubricant doesn't escape from the Zero Flip Black masturbator.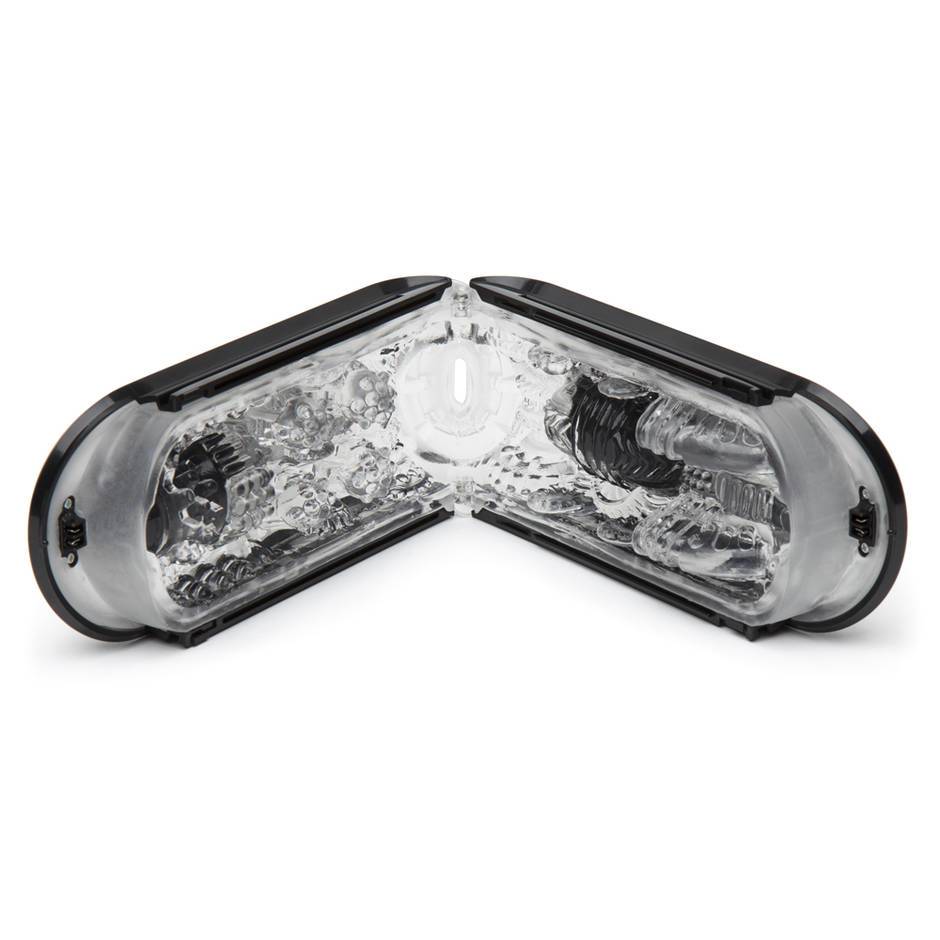 How does Tenga Zero Flip Black work?
Flip Zero Black is tighter and more intense, compared to common male masturbators.
This excellent toy has a wide variety of internal structures. The 'tunnel' starts after passing the leak-proof seal: the adapted rims offer intense stimulation, and when you penetrate it deeply, delicious pulsating knots start stimulating the lower part of your penis. There are also "cross-shaped ramparts", ridges that move back and forth as you move back and forth.
A dynamic orb follows: one side of the Flip Zero Black pushes you towards the other side, where a flexible ball covered with knots slides against your penis. Another orb is waiting for you at the very end, this time covered with wavy ridges.
The whole tunnel is slightly tighter than the original Flip Zero, and the material is a bit firmer, so you really feel every detail.
The experience offered by the Tenga Flip Zero Black is impossible to be described using simple words, it's something you simply have to try for yourself!
Zero Flip Black Suction
While this exciting structure alone would be enough for most men to reach an orgasm, Tenga didn't stop there. As with the other Tenga Flip products, this one also creates an excellent suction effect by using a one-way valve. Squeeze out the air while penetrating the sex toy, and the Tenga Flip Zero Black will swallow you up with every move you make.
Cleaning
If you're ever wondering how you're going to clean all those nooks and crannies… don't worry! When you remove the plastic sides, the Tenga Flip Zero Black simply opens. Rinse it under clean water and use the plastic sides as feet to let it dry. It couldn't be simpler!
If you are constantly looking for new and more intense pleasure, then the Tenga Flip Zero Black sex toy is the right choice for you. Between the elegant design of Tenga, the high-quality material, the incredible structure of the tunnel, and the ease of cleaning, this is one of the best male toys designed during the last few months.
Advantages
Experience better than real sex, as reported by multiple users
Stronger and more intense texture
Exceptional orgasms each time you use the masturbator
Disadvantages
The price is higher, compared to similar sex toys
The masturbator can't be connected and controlled from afar
Where to buy: Lovehoney