Many sex toys can only be used solo, which limits their overall functionality. Lovense toys, however, are designed for the unique Lovense app, which takes long-distance lovemaking and short-distance use to a whole new level.
What exactly is the Lovense Remote app, and how does it work?
The Lovense Remote App is simple and allows you to control your Lovense sex toys remotely.
You can either use the app for solo play or connect it to your partner's app. Choose from vibration levels, video chat, in-app messaging with your lover, (multiple) toy syncing, and music.
Learn which devices are compatible with the app, what it can do, and how to get the most out of your new high-tech sex toys.
How can I use the Lovense app?
The first step is to download the Lovense app, which is available for free for iOS and Android devices. After the installation process is complete, you'll need to register on the Lovense app (with an email and password).
In the meantime, make sure you have Bluetooth connectivity turned on on your mobile device. Now, to connect your Lovense toy to your phone/tablet/ PC, you need to press and hold the power button for about 3 seconds.
Once connected, you will see a "Link" button in the app. Select the "+" button. When you press this button, the app will begin searching for all of your accessible sex toys that are ready to be connected. Your Lovense toy will be ready for your mobile device in seconds.

The name of your current sex toy will appear in the app once it finds it. From there, you can turn the gadget on or off through the app. If the toggle icon is pink, the toy is on. If the toggle icon is gray, it means the gadget is off.
Select the "Done" button in the upper right corner when you have found your toy and turned it on or off.
You will see a pink circle in the upper right corner once your sex toy is linked.
In my experience, Lovense toys are unbeatable when it comes to reliable connections. And that's important if you are looking for uninterrupted solo or long-distance sex.
Now you can control your toy from an unlimited distance. You can adjust the toy while it's inside you – freeing your hands from holding the vibrator.
For televised sex, you have even more options, including syncing the vibrations with your lover's language, have chat and video options where your data is secured, and many other great options that you are sure to appreciate.
Short Range Control
This simple short-range control is ideal if you want to play alone and enjoy some hands-free fun, but it's also fantastic for passing on to your partner and allowing them to take control from across the room.
You can do it in your bedroom or go to your favorite restaurant and get a little kinky. Most Lovense toys are quiet and unobtrusive, so you can play anywhere you want.
If you choose to operate your toy in close quarters, you have the following options:
Remote
In close proximity, you or your lover can control the toy's vibrations in real time. A pink floating circle appears when you select the "Tap and Slide Panel" function.
To increase or decrease the intensity, simply move the pink circle up or down. If you want a continuous feel, select "Float", and "Loop" if you want to repeat a pattern once set.
The "Traditional Panel" function is similar to the previous one. However, instead of a floating button, you will see a slider. The strength of the vibration is increased or decreased by dragging the slider up (for stronger vibrations) or down (for weaker vibrations).
My patterns
There are four preset patterns that you can find here.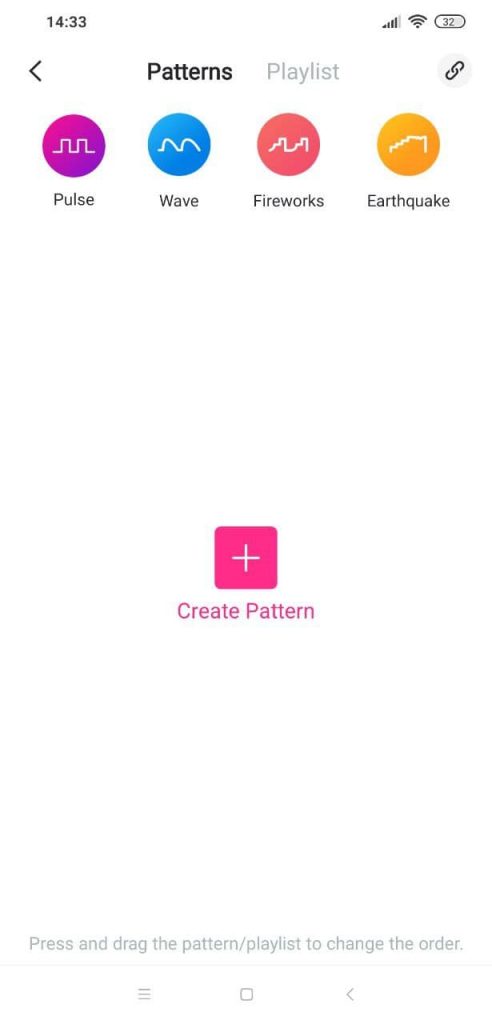 You can choose from these patterns if you do not want to create your own. You can even change the speed and intensity of the patterns.
You can also find a list of unlimited patterns that other users have already created with the app here.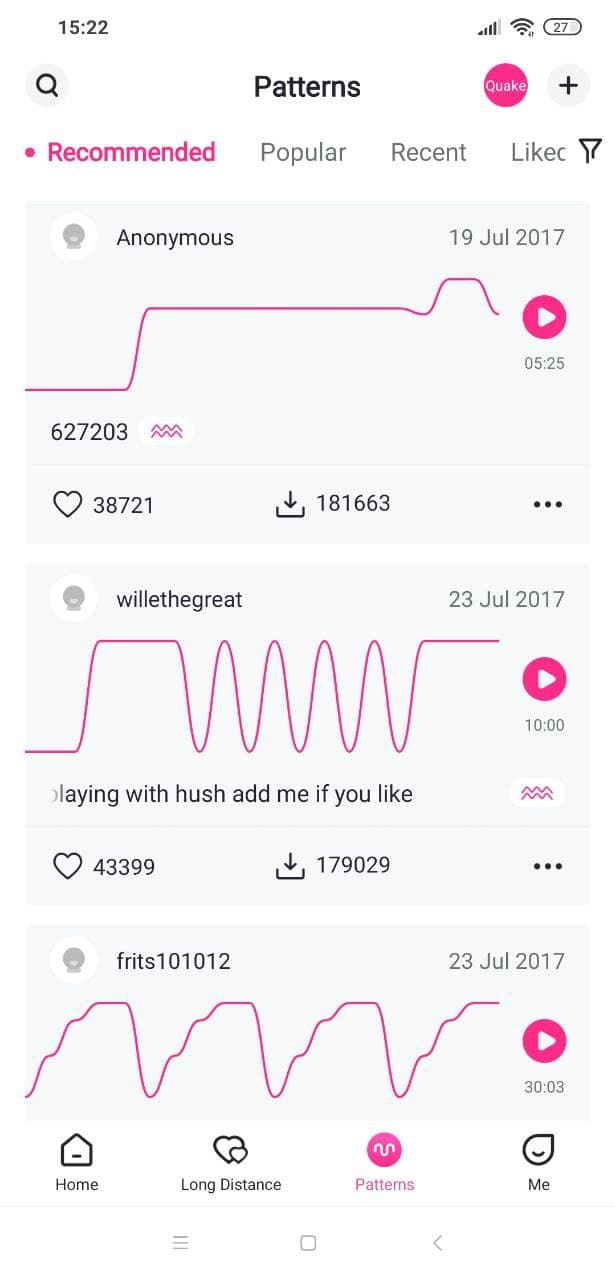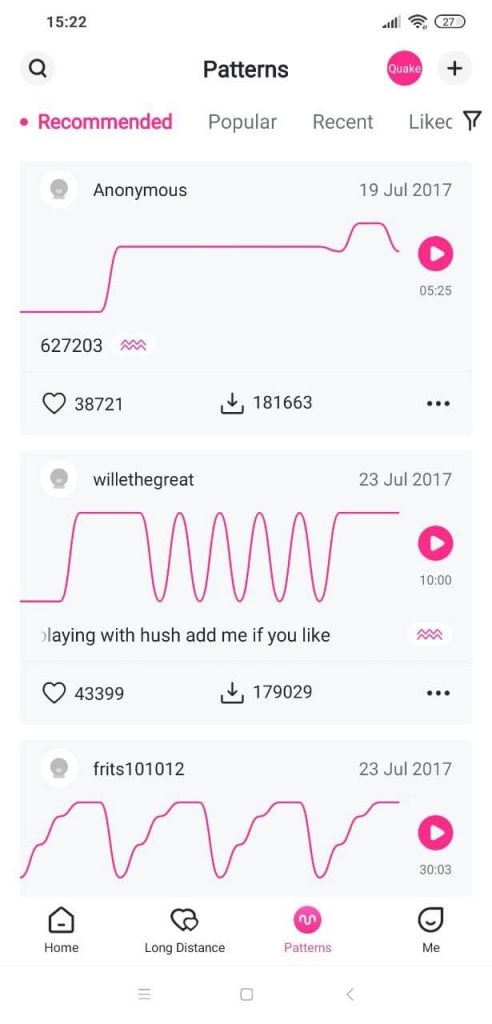 If you are particularly inventive, you can choose your own vibration pattern and intensity by clicking on the "Create Pattern" button.
The pattern you create can then be saved, downloaded and shared with other Lovense users.
Or, select "Patterns" at the bottom of your screen and choose from the thousands of patterns other users have already created. Simply download the patterns you like best and enjoy them to the fullest.
Music
You can sync your toy's vibrations with the music library on your phone. The beats will then determine your next pleasure patterns.
Sound
This is a great feature if you are in a bar or club. The toy synchronizes with the background sound and vibrates to the rhythm.
You can even adjust the sensitivity levels of the microphone so you can get the most out of this great feature.
If your partner's voice is sexy enough, your vibrator can sync with it too – you'll be amazed at how arousing things can get for both of you.
Alarm
You have the option of being woken up in a very sensual and stimulating way. You can insert your Lovense toy (or slip vibrator) before bedtime and choose the exact time you want to be woken up with teasing stimulation. One downside to this feature is that you can easily get distracted while playing and be late for work.
Long-distance control
Anyone who has tried long-distance relationships knows how difficult it is. Whether you are separated by continents or by a pandemic just a few miles apart, maintaining intimacy and emotional connection requires resourcefulness.
Late-night phone calls, sexting, nice gifts, and loving notes are still romantic. But thanks to technology, long-distance dating can now happen in new (and wilder) ways. With video chat programs like Zoom and FaceTime, you can almost touch.
Luckily, you can still touch yourself – and your partner, too, thanks to some of the best couples sex toys out there.
The future of app- and Bluetooth-enabled long-distance sex technology is here. And they'll help keep things fresh and ease sexual discomfort (just remember to use plenty of lube and clean them properly before and after each session).
The best sex gadgets for long-distance relationships that will keep you both happy while separated by distance.
You and your partner have almost the same control in long-distance mode as you do in short-distance mode.
While you are playing with the app and your Lovense toy, there are a few extra fun ways to engage with your partner(s).
First, you both need to download the app, register, and create profiles. After that, you can either add or accept your partner's request.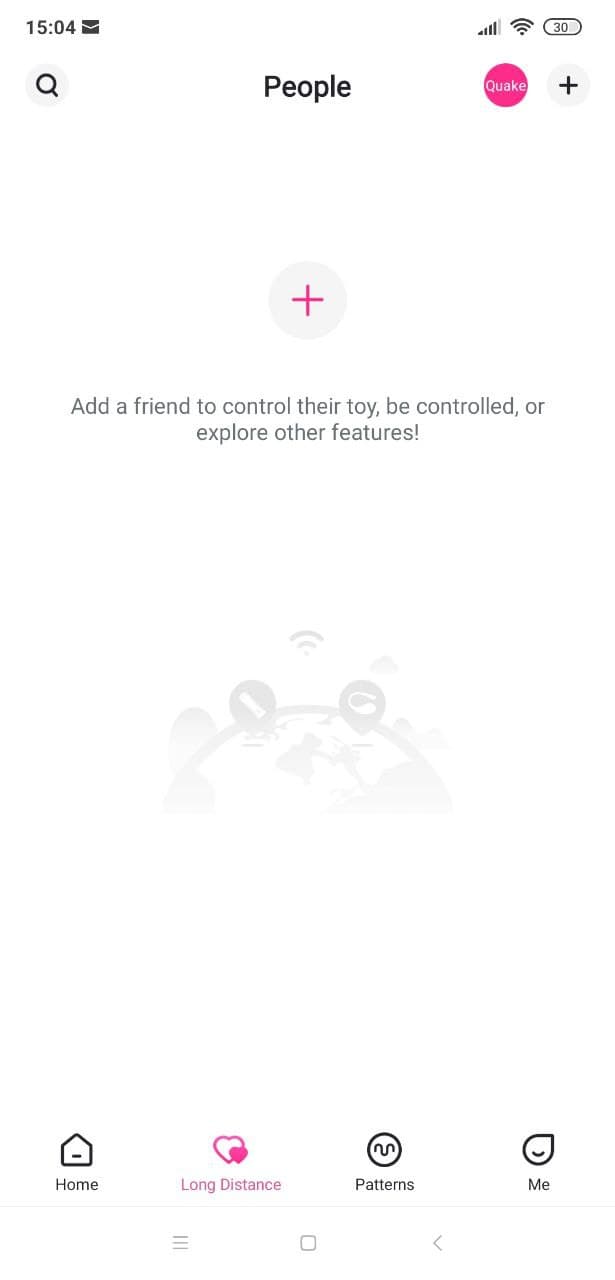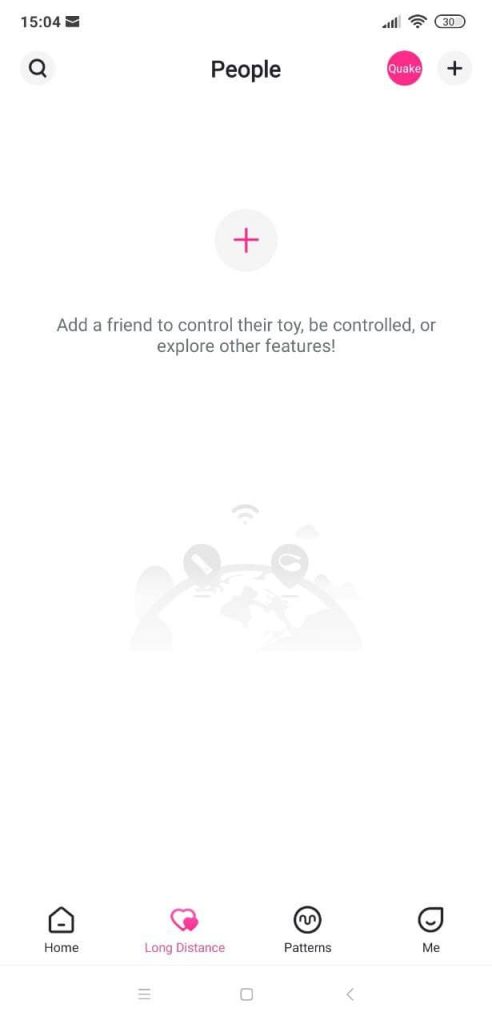 Once you connect, you can chat, make phone calls, video calls, and send audio chats and photos just like any other messaging app.
During a voice or video call, you can control each other's devices. The control panel is displayed in the form of a video chat overlay.
If your lover has another Lovense toy, you can also send him sexy samples that you have made for him. However, he has to approve the patterns you send before he can enjoy them and vice versa.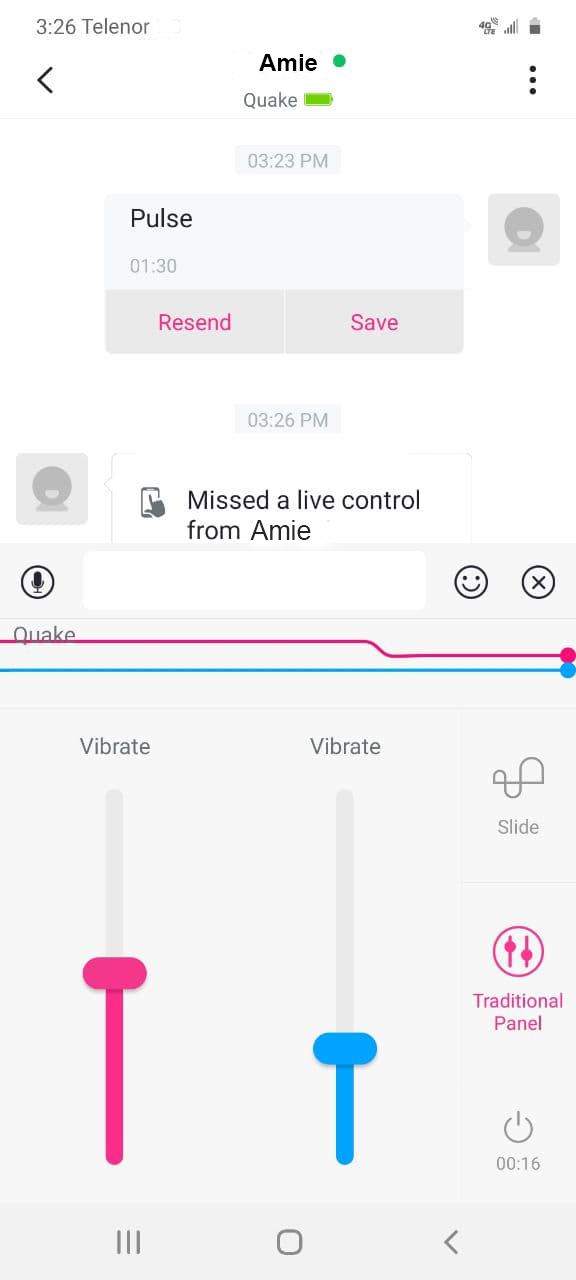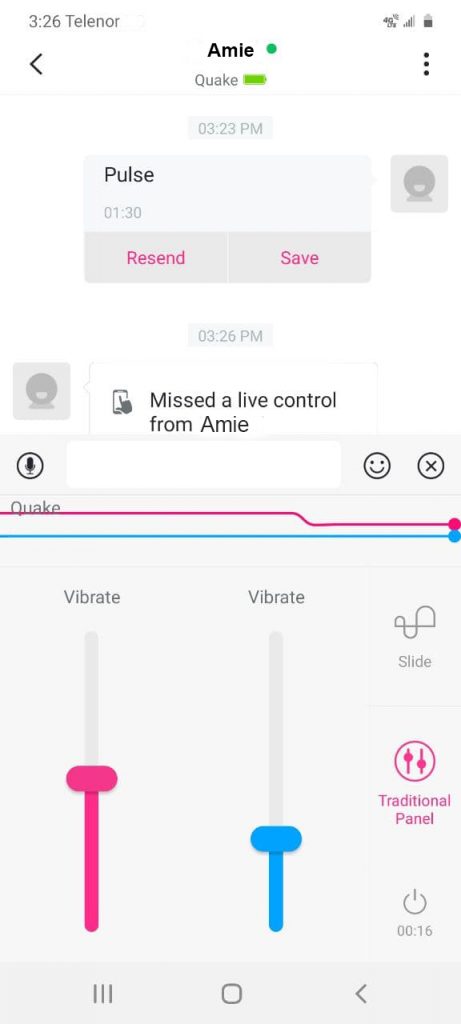 Of course, the nicest thing about Long-Distance is giving your partner control over your toys.
However, you have to send him an invitation to operate your sex toy, which he has to accept.
Then, you or your partner can choose to automatically accept each other's vibrations.
You can take full control of your toy once they have been accepted. And as long as you do not interrupt the control, there is no way for you to override it.
Vibrations can be fully customized
No matter how close or far you are, the same can get monotonous, and the Lovense app understands that well.
That's why the app lets you program and customize the vibrations, so you can change the style and strength of your experience for a terrific time.
You and your spouse can communicate via video chat
Why would you use numerous apps to achieve the same result? With the Lovense App, you can give pleasure to your lover while watching each and every reaction.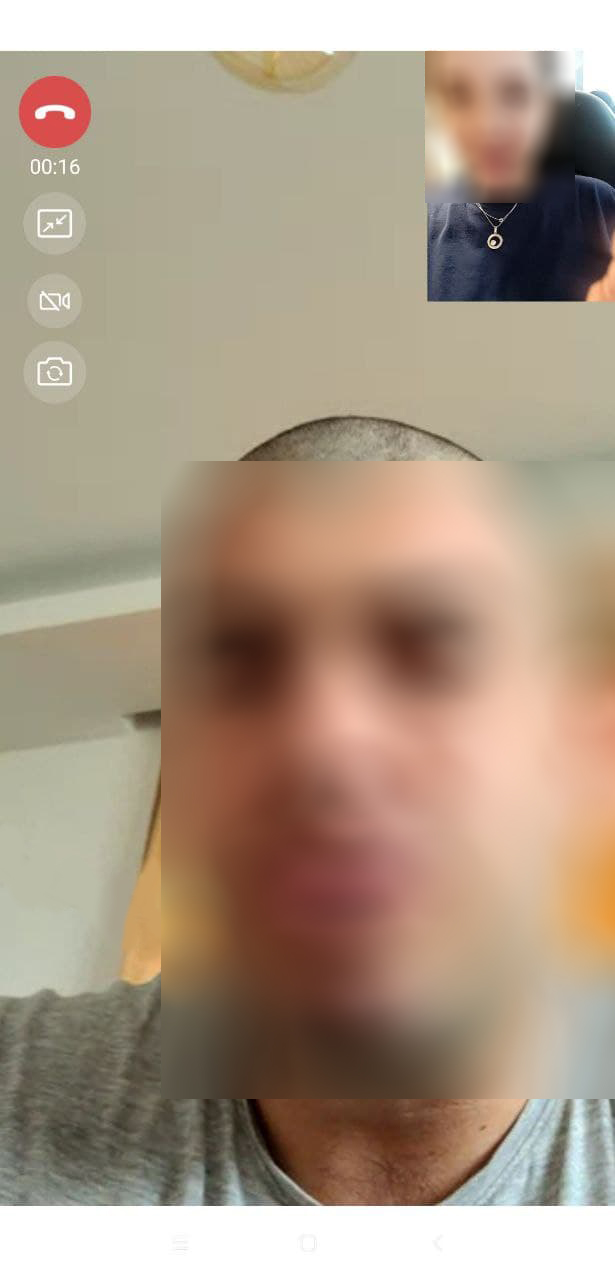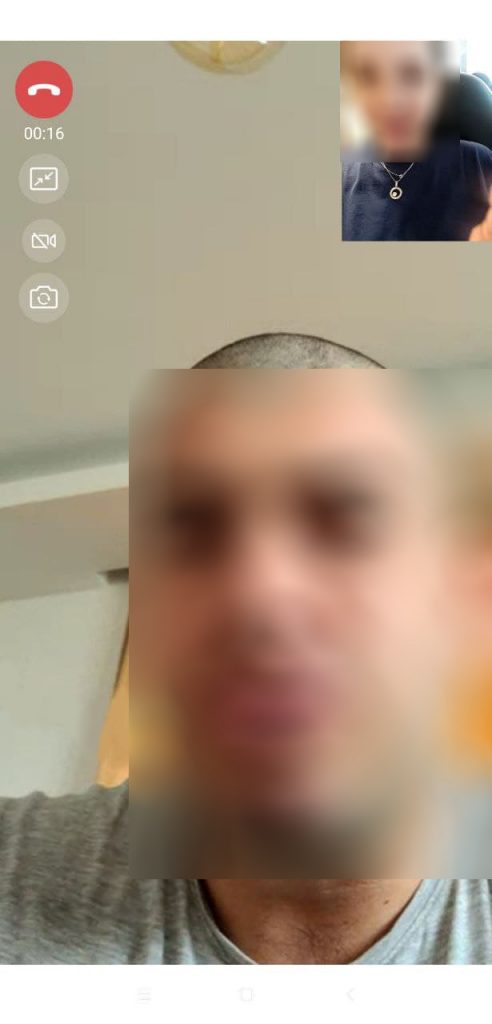 This is not only exciting but also very sensual to watch. I think we can all agree that the orgasm face is one of the sexiest facial expressions a person can make.
Send a text message to your lover
If you can not video chat right now, you can just (and discreetly) text each other. You do not have to worry about anything. You can still take your lovemaking to the next level by sending your lover some hot texts. It's the ideal platform to bring fantasies to life with just one hand, and you can use the other for some sensual touching.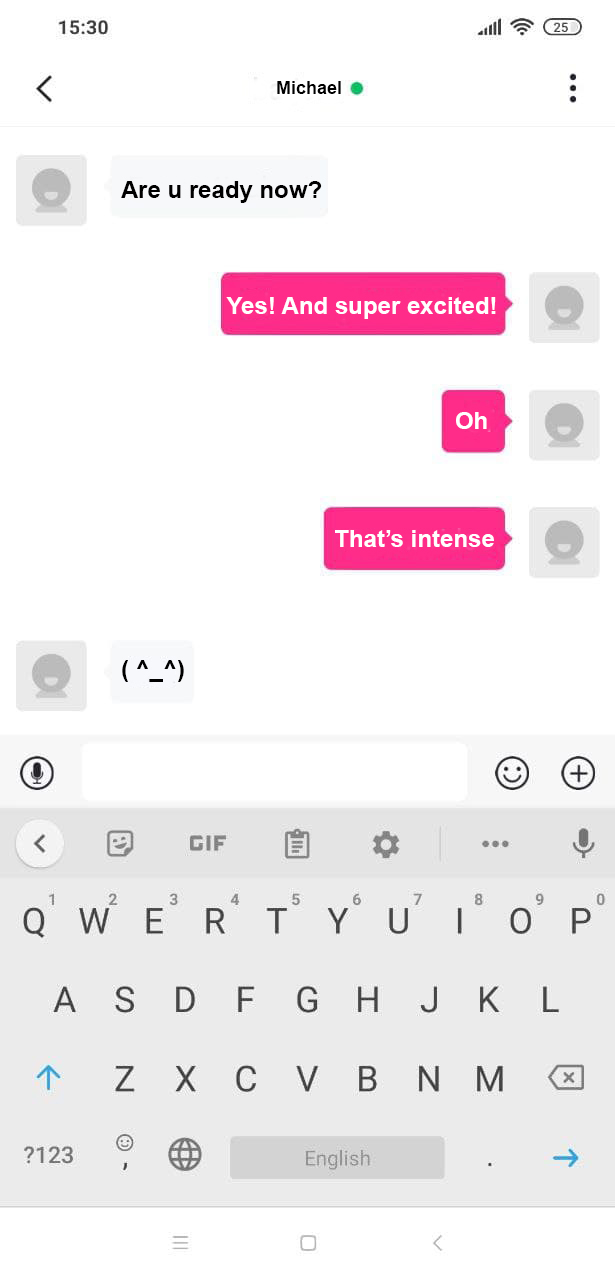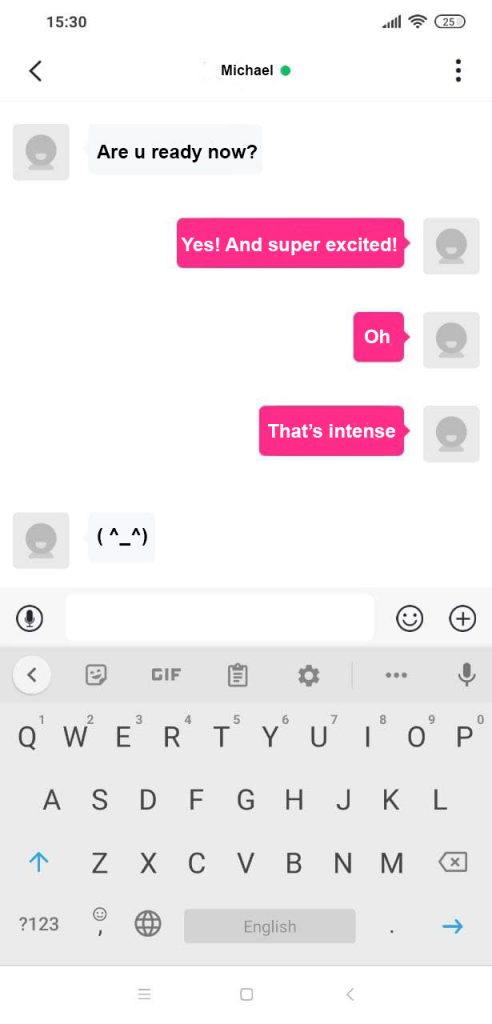 Sync the vibrations with your favorite music
Your favorite songs bring you pleasure for many reasons, but they can now bring you memories of pure bliss as well as other happy memories. Make a playlist of your favorite songs to combine with some extreme vibrations for a delightful and wonderfully intoxicating pleasure session.
You can use the music collection stored on your phone, Spotify or Alexa.
Lovense Interactive Sex Toys Synchronization
A variety of Interactive Sex Toys from Lovense makes it possible for couples to have super realistic sex remotely. Even if there are thousands of miles between them.
When one toy vibrates, the other toy similarly responds to that vibration, resulting in an interactive experience that allows couples to connect and play with each other.
Any app-connected sex toy, manufactured by Lovense, can sync with another Lovense toy. You can even enjoy sessions with more than 2 people involved. The most trivial example is connecting the Nora rabbit vibrator and the Max 2 male masturbator. But you can also connect Lush 3 with Lush 3 if you want.
To get started, use the Lovense app and enable Bluetooth to connect each sex toy.
Start teasing and video chatting as usual. Get a little more interactive when you are ready, and add one or more toys for super long-distance sex. Your partner gets f
Quick Reaction Time – you will be able to feel your partner's movements in near real-time.
You will be able to feel all of your partner's actions during the session as you are both equipped with high-tech sex gadgets.
Your video chat will remain encrypted and messages will be sent directly to your partner's device via Lovense's secure platform. Lovense's servers do not see any of your video sessions or messages.
Can not connect frequently? Use smart playback. The movements and sounds of each session can be recorded and replayed at any time.
Do not want to use the Lovense video chat software? You can simply connect your toy(s) to the Lovense app and see each other via a third-party video chat service such as Skype, Messenger, or similar.
Ready to buy Lovense toys? Click here to see their website!