Arcwave Voy is a premium compact manual masturbator. What makes Voy different from other fleshlights are the material (CleanTech Silicone), the tightness adjustment system (TAS) and the elegant and sleek design.
When I received the package with Voy, I was very excited to try it out because Arcwave is known for the well-designed and high-quality sex toys they make. Now that I have owned this masturbator for a few months and have tested it extensively, I can give you my full review.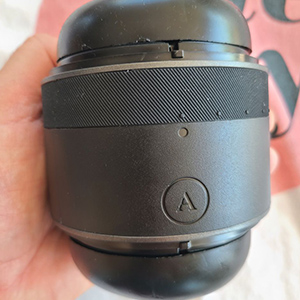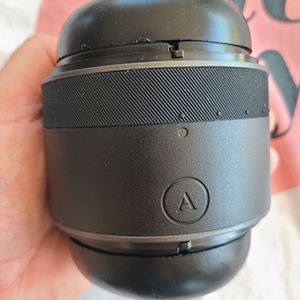 | | |
| --- | --- |
| Material: | (5.0 / 5) |
| Price: | (4.0 / 5) |
| Ease Of Use: | (5.0 / 5) |
| Noise: | (4.0 / 5) |
A discrete luxury silicone stroker with a special pressure system
You can buy this product from:
Verdict
Playing with the Arcwave Voy is more pleasurable than regular masturbation or other non-automatic strokers because of the high-quality silicone sleeve, texture, and the special tightness adjustment system.
The TAS (pressure system) targets the Merkel-Ranvier pleasure receptors on the skin, which respond well to pressure. When used properly, it creates a whole new feeling of pleasure. Overall, this is a quality product that provides excellent sensation for its cost. Being a manual stroker with no moving parts, batteries or chargers and a discreet design, it's a great toy for travel or just a quick access nightstand toy.
Here are quick links to the sections I covered: Recommendations / Specifications / Design & Features / Unboxing / How to Use Voy / My Experiences / Cleaning & Storage / Lubricants /
Recommendations
Arcwave Voy is a great toy for beginners as a first male stroker. It fits most penis sizes, is very pleasurable, and is made of high-quality materials.
Voy is great if you want to replace your old manual masturbator with something more durable or if you are looking for more intense pleasure.
Due to its discreet design – compact size, no batteries, and moving parts – Arcwave Voy is the ideal compact stroker for travelers.
Not recommended for: if your penis girth is more than 5 inches. The diameter of the unstretched sleeve opening is approximately 1.3 inches, which means that the unstretched circumference is 4.1 inches.
If you are looking for male masturbators that can also pleasure your penis head, check out the full-length strokers since Arcwave Voy has holes on both sides.
Arcwave Voy Specs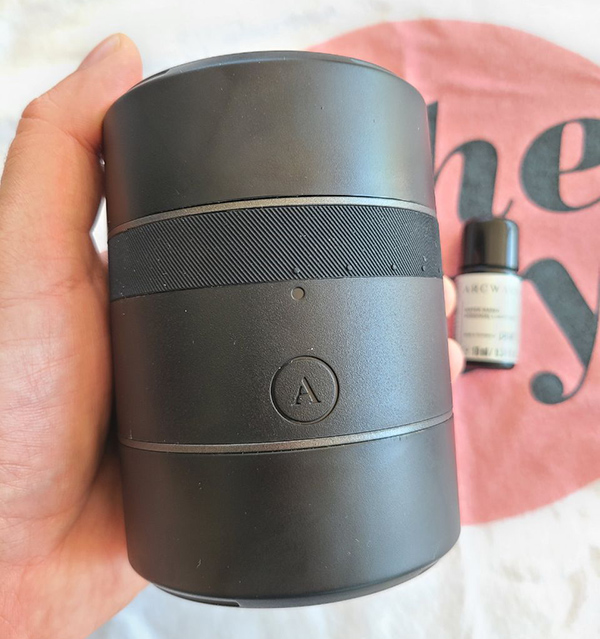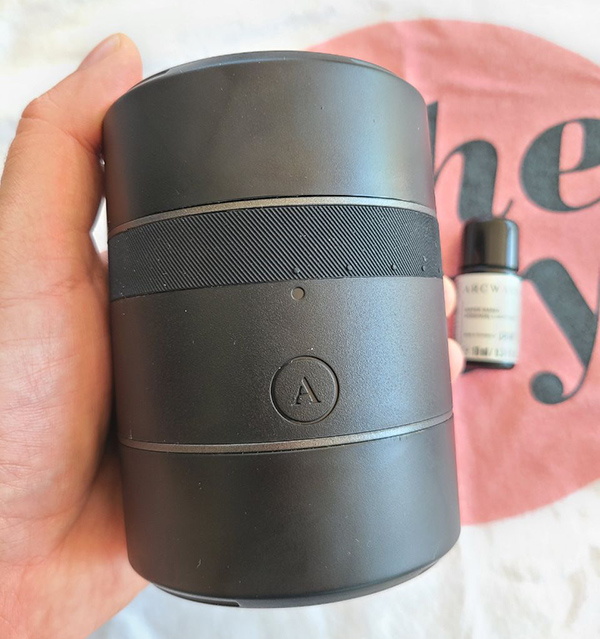 Height: 4.5 inches (115mm)
Sleeve canal diameter unstretched: 1.3 inches (33mm)
For penis girth unstretched: 4.1 inches (104mm)
Penis girth max: 5.1 inches (127mm)
Case material: ABS plastic
Sleeve material: CleanTech Silicone
Weight: 0.78 pounds (358 grams)
Warranty: 2 Years
Design & Features
Arcwave Voy has a luxurious appearance and at first glance looks like a camera lens. It is a simple stroker with no moving parts or batteries, so it is ready to use at any time. Its compact size makes it perfect for traveling, and it also fits well in your palm when playing with it.
Voy has two protective lids on both sides, with ventilation channels to allow air to circulate better during drying and storage. The open-ended design has two holes with different diameters so you can experiment with what you enjoy more.
The hard case is made of ABS plastic. The ring to adjust the tightness is on the top and is textured for easy grip. However, you still need to use two hands to adjust the tightness. It can be difficult to turn it when your hands are covered with lube.
What makes Arcwave Voy unique is the adjustable tightness system and the silicone sleeve.
The

adjustable

tightness system targets the Merkel-Ranvier receptors in the penis with improved precision. Located in the skin, these receptors and their nerve endings are best stimulated by applied pressure.This is a video of Arcwave Voy tightness adjustment system. If you see this text, your browser can not load videos.The Voy has 8 different tightness settings that can best suit your anatomy. This feature gives you great control and precision on the exact pressure you need to apply to get the maximum pleasure from masturbating with the stroker. This function works simply by turning a ring on the edge of the toy.

Arcwave Voy TAS with the sleeve out

CleanTech silicone – this is the material of the sleeve, which is only available in the Arcwave line. Its high density and biocompatibility make it safe from germs and pathogens. It is super smooth and durable, but also very flexible. It is hypoallergenic and resistant to UV light, making it more durable and hygienic than traditional materials. This means Arcwave products are much easier to clean, more hygienic and easier to keep fresh.

Inside the silicone sleeve
Unboxing
Arcwave Voy comes in a discreet package that you can not tell what it contains. Perfect if you have nosy neighbors or live with other family members.
When you open it, you can see the stylish box with the Arcwave logo on the top. The design is different from most sex toys I have had, and looks more like a high-tech product. On the inside of the box lid is a quick start guide for the masturbator with three simple steps and pictures.
Inside the box are the stroker, a small 10ml bottle of pjur water-based lubricant, the instruction manual and safety instructions.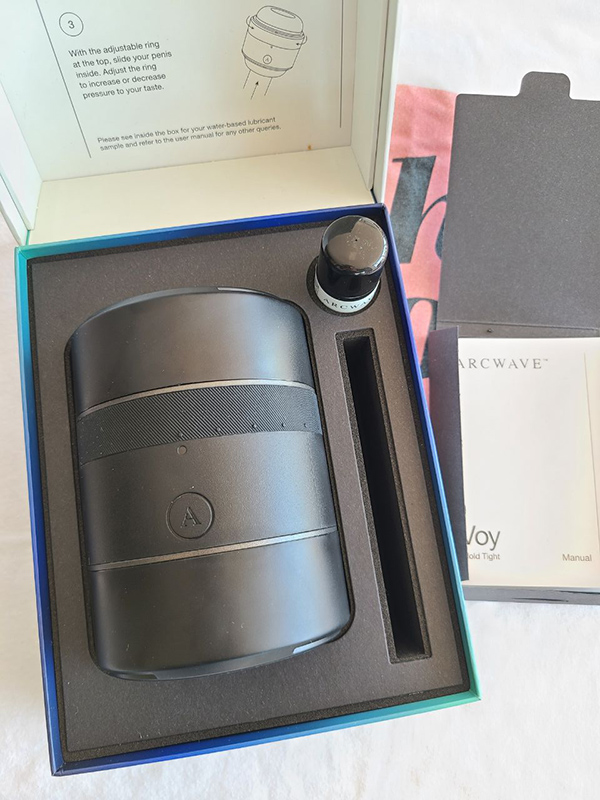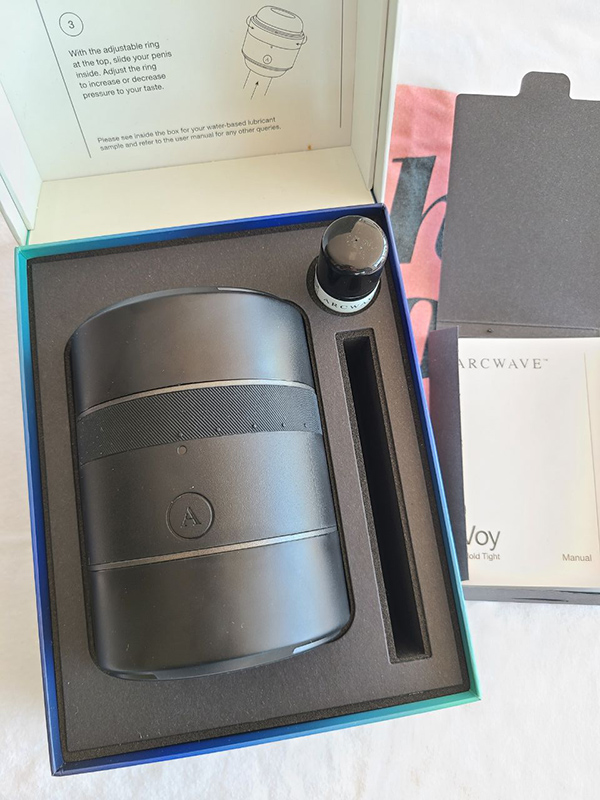 How to use the Arcwave Voy
First, you need to twist and remove both end caps of your male sex toy. Take it in the hand you like to stroke with and feel the grip and weight. Turn it to both sides and pick one that best fits your size to start.
Then, what Arcwave suggests on the package is to apply some water-based lube to the inside of the black silicone sleeve and your cock for maximum enjoyment.
However, I would like to add an extra step: Wash the inner sleeve first with warm water and soap or your favorite sex toy cleaner. More on how to clean the toy in the next section. Then let it dry and find a private and comfortable place to test the stroker.
Once you have gotten yourself hard, and you have lube on both the stroker and your penis, it's time to play. Take Voy with the tightness adjusting ring at the top and slide your cock in. Adjust the ring to increase or decrease the pressure to your liking. Be sure to use both hands, as your hands may already be slippery from the lubricant.
My experience with the Arcwave Voy stroker
When the Arcwave Ion came out, I tried it out. I was impressed with how soft the silicone was, and I thought I would get a stroker if they ever made one. The sleeve in the Arcwave Voy did not disappoint me. It is very soft and smooth to the touch.
That's impressive because most male toys are made of TPE – a cheaper, porous, softer material with a limited lifespan that is harder to clean but feels better against the skin.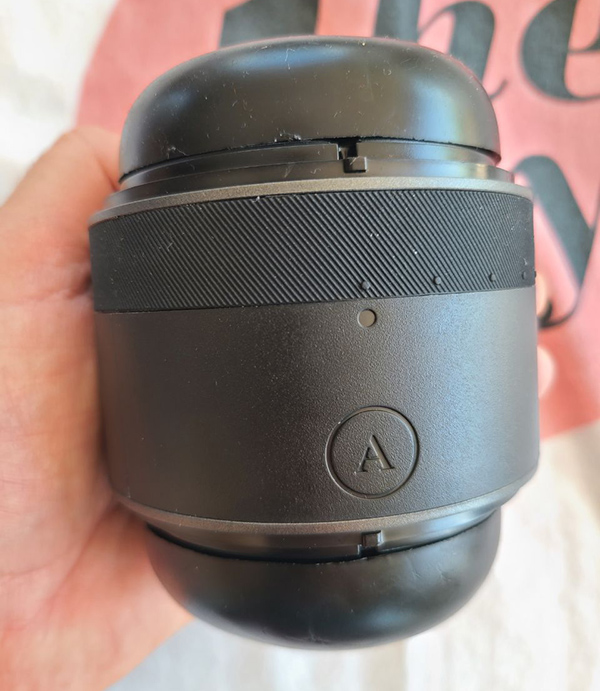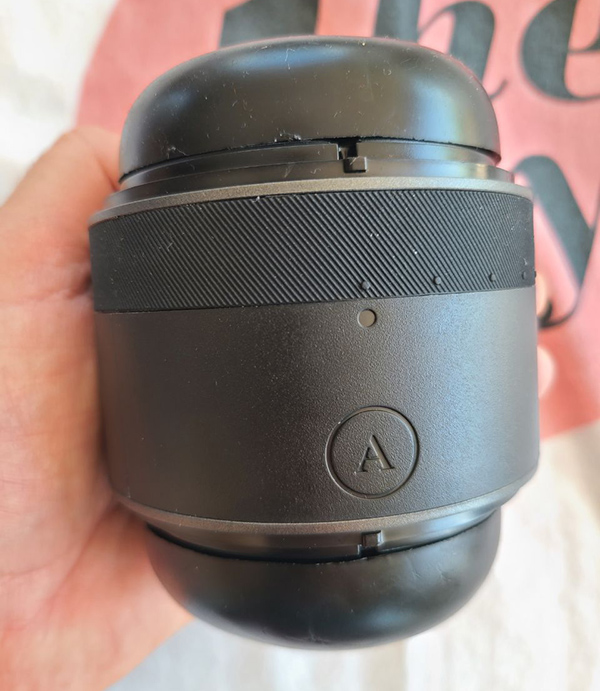 The only downside to silicone as a material is that it's firmer and usually does not feel authentic. Arcwave has done a good job with the special silicone the sleeve is made of, as it feels much softer than other silicone sleeves I have tried.
Arcwave Voy looks like a luxury version of the Fleshlight Quickshot from the outside, but the material of the sleeve makes the experience very different.
Silicone is firmer than cyberskin and retains its shape. For this reason, Voy has a very specific inner diameter. However, the tightness adjustment system is pretty clever, so I was able to apply just the right amount of pressure to feel the ribs of the sleeve slightly push on my penis. Combined with the material, this is a very stimulating experience.
When I first used Arcwave Voy, the combination of lube, silicone, and pressure felt nice to my dick. It was different than other stokers I have tried because I could precisely adjust the pressure on the sleeve. Instead of harder thrusts, I focused on very slow, deliberate movements.
I came after a few minutes of stroking with the Voy, and to my surprise, my dick stayed harder due to the pressure applied, and I was able to continue with the slow strokes for the second round of pleasure.
When I was done, I set about cleaning the toy.
Cleaning & Storage
Arcwave Voy is easy to clean as it is completely waterproof and can be submerged in water. You can use it to play in the bathtub or in the shower.
Always clean Voy before and after each use.
Apply warm water and antibacterial soap or your favorite sex toy cleaner to the inside of the sleeve, rinse under running water and wash with your fingers. You can also use a 10% bleach solution if you prefer.
To let Voy dry, you can put a lid on the bottom and leave the other side open. The lid has holes so that air circulation can dry your masturbator. Once it is dry, close the other lid and it is ready to be stored.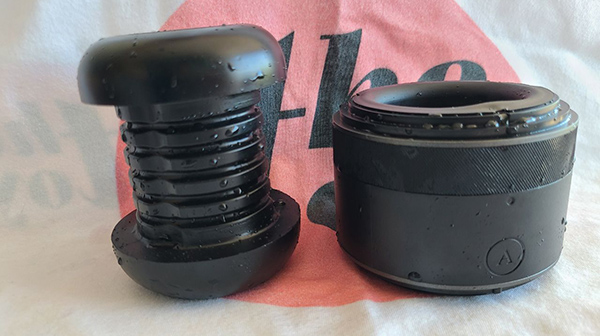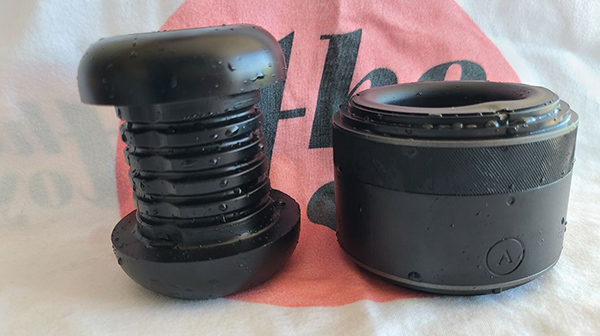 Once in a while, when needed, you can wash the stroker thoughtfully. Pull the sleeve off the outer part. Rinse it under running water and wash it with antibacterial soap or toy cleaner. Do the same with the outer plastic part. Then dry it with a towel.
Replace the sleeve and allow it to dry.
Lubricants
Always use a water-based lubricant with silicone toys (as with Arcwave Voy). There is a 10ml sample in the box that you can use immediately.
Do not use perfumed, silicone-based, or alcohol-based lubes, gels or massage oils, as they can damage the silicone sleeve.
Conclusion on my Arcwave Voy review
I hope you enjoyed my Arcwave Voy masturbator review. This compact stroker is simple yet very well designed. The special silicone material that feels softer to the touch and the 8 adjustable tightness levels that provide a perfect fit make a big difference. Even though the Voy is still a bit harder than the Fleshlight, its silicone sleeve is non-porous, can be cleaned, and will last a lot longer. All in all, if I had to choose one manual stoker out of all the male masturbators on the market, it would be the Arcwave Voy.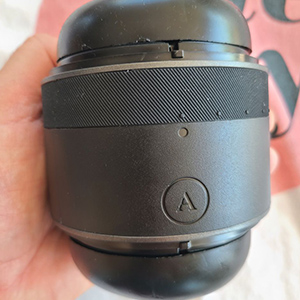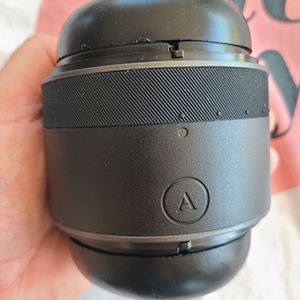 | | |
| --- | --- |
| Material: | (5.0 / 5) |
| Price: | (4.0 / 5) |
| Ease Of Use: | (5.0 / 5) |
| Noise: | (4.0 / 5) |
A discrete luxury silicone stroker with special pressure system
You can buy this product from: