In this article, we did our best to provide the most accurate, in-depth information about the best performing remote control vibrators on the market.
How did we choose these exact products? After spending more than 170 hours doing this in-depth research, we covered every single aspect you should carefully consider before you choose your wireless vibrator. After all, you need something that will get the job done, right?
Here's how we created our research:
Based on real people's opinions and experiences
Comparing different products and their characteristics

Design
Battery life and type
Can it be controlled by phone applications, are there Virtual Reality (VR) options to use in combination with my toy
Materials
Noise level
Power
Range
Price info + comparison with other products on the market

Adding the positive and negative features of each device
Are the wireless vibrators worth it?
The sex toy industry is known for the low quality of most products manufactured and the high price of the ones that will really work as promised. Unfortunately, this especially relates to wireless vibrators, as you can't rely on the constant electrical power. Will a wireless toy give you the pleasure needed, will it be enough for you?
The answers to these questions depend on your goals and personal expectations, whether you need clitoral or vaginal stimulation and how much you are willing to pay. In other words, we are talking about combinations of different features, intensity levels, design, connectivity and multiple other aspects you need to carefully consider if you are decided to buy a wireless toy.
Are they worth it? Yes, in case you spend some time doing a profound research. No, if you buy the first device that popped up on your screen and you just hope for a happy coincidence to receive both powerful and good quality product.
Bluetooth or Wi-Fi vibrator?
Bluetooth is a short-range radio technology, allowing you and your partner use your toy when you a located in an only short distance away. Your partner can easily tease you from the other room or can enjoy your reactions during an intercourse or even after that. Wi-Fi is the newest, smartest version of wireless connecting – it allows you to be connected (via the Internet) and the device can be controlled from anywhere around the world. This option is the preferred one as it works from both shorter and longer distance away. The only thing you need is an uninterrupted Internet connection and you are ready to play!
Vibrating panties
Have you heard of vibrating underwear? This is one of the sexiest ways to tease your girlfriend!
Vibrating panties are basically panties holding a small bullet vibrator, which is remotely controlled.
The thrilling sensation these panties provoke is fun while shopping, watch a movie or go a long walk.
Most women consider vibrating panties a huge turn on knowing that they are completely incapable to control their experience. Their partners are usually the ones who choose the patterns and intensity of the vibrations, which is a nice way to heat up your relationship.
Reviews of the best remote control vibrator models
Lovense Lush
In other words, this is what most women dream of – intense powerful internal stimulation. The performance of this toy is so impressive that you just need to try the entire experience!
Lovense Lush can be connected by Bluetooth and controlled by a phone application. You can enjoy the orgasmic pulsations wherever you are, without anyone knowing about your dirty little secret!
What's more Lovense now offers a brand new technology inside the device! Bluetooth provides a better connectivity, respectively wider control range. The motor is bigger, compared to the previous version, which means considerably more intense pulsations.
The simultaneous stimulation of both the G-spot and the clitoris offers a fulfilling experience very few sex toys are able to provide.

The device can be easily connected and controlled from anywhere around the world – you just need to have Internet connection. You can use it with Android, iPhone, Mac or Windows PC after installing the Lovense Lush application.
This will let you choose between unlimited vibration patterns or even adjust your toy to the beat of your favourite songs, which is an option no other device provides!

Unlike most remote control vibrators on the market, this one is considerably more silent. According to many women who have tried it, this is due to the fact that Lovense Lush is inserted internally. Your body 'absorbs' the vibrations in a way that you shouldn't even worry at all about the noise level or other people knowing what you are doing.
The remote control allows you or your partner to control the device from both short and long distance. Moreover, if you and your friend have this pleasure toy, one person can control both devices, which is super fun in case you are open for shared adventures!
It is super easy! You or your partner control the vibrations through the touchscreen on the application. By sliding your finger around you can accelerate, back off, and change the pattern of pulsations. Don't forget about the arousal he or she experiences, knowing exactly how good you feel. And it is all up to your partner to decide whether to keep teasing you or finish you off!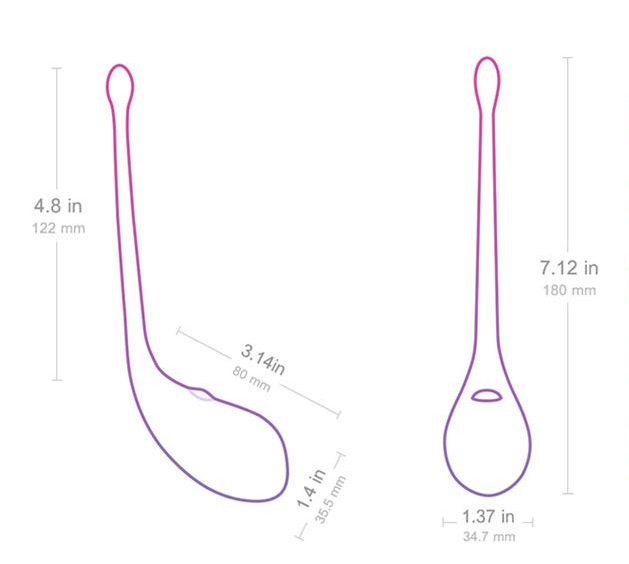 Now, let's proceed to the main characteristics of Lovense Lush:
Shape
The innovative, comfortable shape of this toy makes it a great option for those seeking for new experiments; the toy is perfectly curved to hit your G-spot and clitoris at the same time
Battery Life
A full charge allows you to use your toy for an hour and 45 minutes
Use With Apps
The application installed on mobile or PC lets you or your partner control it from short and long distance
Materials
Lovense Lush is made of body-safe silicone, which is also very soft to the touch
Noise level
This is one of the most discrete options sex toy industry offers
Power
Check the video below so you can see the strength of the pulsations
Range
You or your partner define the ranges and patterns of pulsations
Price
Compared to other remote control devices, the price of this one can be considered average
Can I use my Lovense Lush in the shower?
Shower, bathtub, pool or jacuzzi – wherever you like, it is 100% water resistant
When inserting the device for the first time, we recommend doing so where no one can see your reactions, as the most intense pulsations might not be OK for public use, unless you are very good at holding your moans.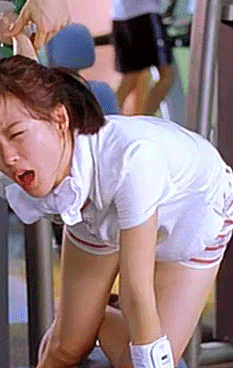 Esthesia by Vibease
The medical definition of Esthesia is sensibility if you know what I mean. This is an ultimate classic design, combined with powerful performance for internal and external stimulation, this is exactly what Esthesia offers. The only difference between other rabbit vibrators and this vibrator is that you can use Esthesia while there is a long distance between you and your lover. Say you have to attend your business trip in Paris but your partner stays in Boston. This means 10 days without sexual interaction for both of you, such a shame, right?
Well, not if you have Esthesia – you just need to connect your vibrator using Bluetooth. For your partner, he or she has to set up a connection to your phone over the Internet through the Vibease app. While both your phones are connected to the to the Internet, you can enjoy surprise stimulations and explosive orgasms, while your partner.. well, he or she can only imagine what you are experiencing.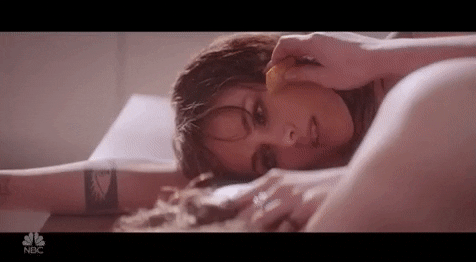 By the way, the conception for such provocative, teasing sensation will make your partner aroused as well. And the distance between you may actually warm up your relationship!
Now let's see Esthesia's performance!
Design
Classy and steady design, available in pink and purple. The dimensions of the phallic vibrator are as follows:
Height – 2.4 in
Width – 1.4 in
Length – 7.5 in
Insertable Length – 4 in
Diameter – 1.4 in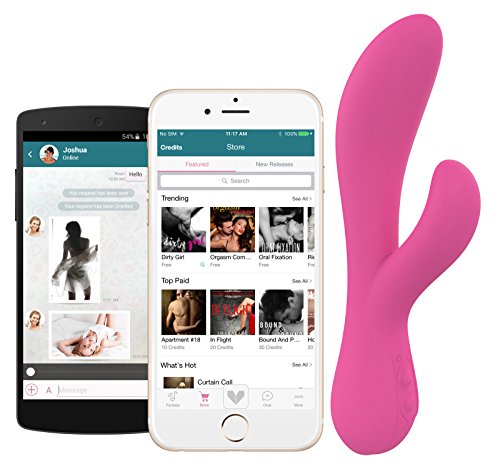 Battery Life
You can enjoy your Esthesia performance for as long as two hours! Which, compared to other remote control vibrators is more than enough! Plus, your toy can be fully charged in 60 minutes only with a USB cable, which you will get for free!
Use With Or Without Apps
For solo play, you wouldn't even need your phone, you just have to adjust your toy the way you like it the most (there are different power modes for the pulsations) and enjoy your sensual experience. If your partner controls the device, however, he is the one to decide how to tease your body until you reach your climax
Materials
Esthesia is made of 100% body safe, waterproof silicone. You can also easily clean it- just apply some soap an place your toy under running water, simple as that!
Power
Depending on your mood, you can choose between different power modes, from slight murmur to really intense vibrations. But if you have let someone else take control on your Esthesia, well, expect surprises
Price
This one is a bit on the expensive side – it costs about $130, depending on where you buy it, is is the original product, will you get a discount etc.
OhMiBod Fuse Powered by Kiiroo®
Do you feel that sometimes you lack inspiration? Because OhMiBod Fuse is the toy that will certainly inspire you at least to the point you climax.
What makes OhMiBod Fuse so special? The additional features no other vibrator offers!
Whether you are playing solo or you let someone to control your orgasm, you will be able to experience Fuse's touch-sensitive technology. It allows you to control your partner's toy at the touch of your finger.
The device is intended for bi-directional control, which means that either of you will be able to control the pulsations.
Good news for the owners of other Kiiroo toys – the OhMiBod Fuse can be easily synchronized with the other Kiiroo products adult play.
Additionally, it can be connected and controlled by the Kiitro app for Android and iPhone, which lets you regulate the device from your mobile.
And in case you'd like to additionally boost your experience, your toy can be easily connected to webcams, encoded videos or even VR (Virtual Reality)!
OhMiBod Fuse allows you to share your special moments with your partner no matter the distance between you!
What are OhMiBod Fuse features?
Aesthetic appeal
OhMiBod Fuse is a perfectly shaped toy intended to provide the amount of stimulation needed exactly where you need it. The vibrator is available in a classy black color.
The overall length is 7.1-inches (180mm) and the diameter of the insertable part is 1.3-inches (34mm). The clitoral attachment is flexible and soft 2-inches long (51mm)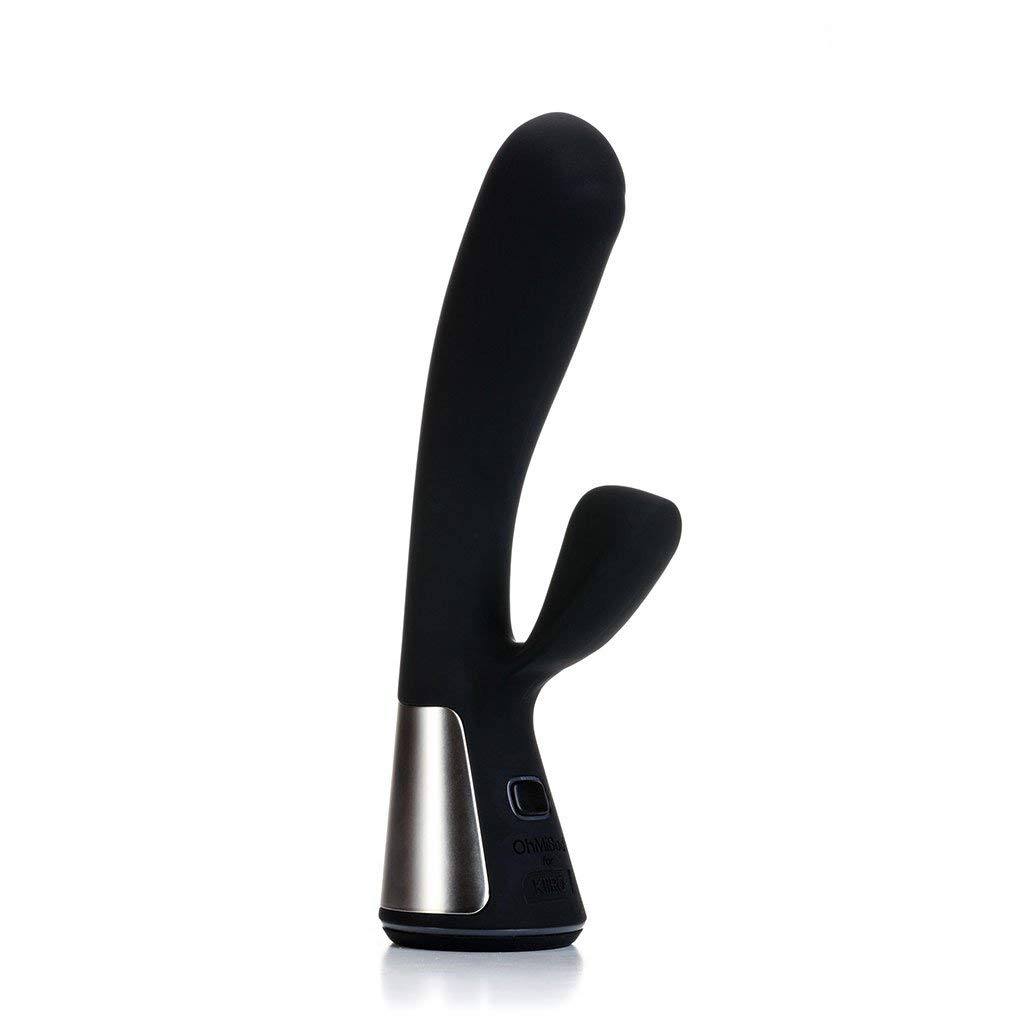 Battery Life
A single charge takes around 2 hours;
Use With Or Without Apps
Both options are possible, as OhMiBod Fuse is app controlled and you also have the option to manipulate with your device via Bluetooth
Virtual Reality (VR)
Yes, the device also provides multiple other options for connecting:

Materials
The shaft and rabbit ears are made of matte body-safe silicone; the bottom (where you have a LED light showing you the motions of your toy) is made of ABS plastic; the device is not 100% waterproof, you can carefully wash it before and after each use but you should protect the base dry
Power
The OhMiBod Fuse is more powerful, compared to most remote control vibrators on the market, as the pulsations come from the shaft of the vibrator and the attachment for clitoral stimulation
Charging
The device is USB rechargeable
Price
This is not one of the cheapest options on the market. However, you can enjoy the additional external stimulation, different patterns, and speed levels, while very few sex toys can be directly connected to webcams or VR!
Lovense Ambi
a.k.a. The most versatile bullet vibrator
This sexy little thing can be easily programmed to perform gentle to super strong stimulation, so it is a suitable option for starters to experts. It is designed to fit perfectly into the most delicate curves in women's bodies and is a perfect addition to a foreplay, solo stimulation or in different positions to enhance your pleasure.

This bullet offers intense pinpoint stimulation – you can place the small tip on the clitoris and enjoy the explosive patterns of vibrations. You can also use it for the entire vulva when applying the broad side of the toy.
Your super discreet toy comes with a 1-year guarantee, which we do appreciate, as in the world of sex toys manufacturers rarely provide options, promising to repair or replace a particular product within a specified period of time.
This toy allows you to no longer rely on your partner's performance when it comes to your sexual satisfaction. Lovense Ambi will take care of that. The versatile design, multiple settings, and speeds, compact shape, ease of use and optimal level of discretion will give you the independence you always needed!
But if you'd like to share your pleasurable experience, feel free to let your partner enjoy the pulsations of your pocket-sized toy. He will certainly enjoy your nasty play, especially if you let him control your body! He can program your toy using the 10 different patterns and 3 vibration modes by simply connecting it to Lovense Ambi app.
Design
Small, discreet toy which you can bring with you wherever you go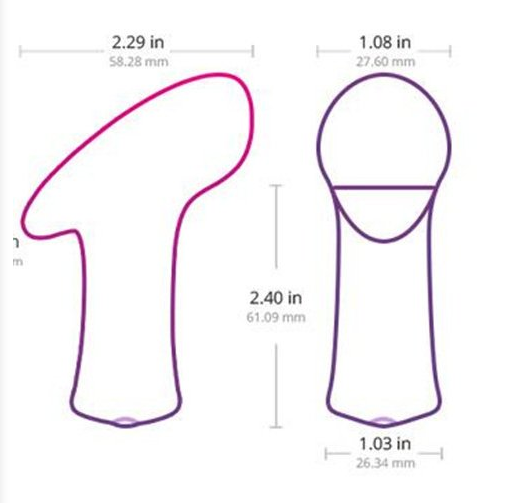 Battery Life
When fully charged, you can enjoy 1.5-2 hours of continuous play
Use With Apps
You can control the settings of vibrations, regulate the speed modes and even customize them, according to your personal preferences, using your smartphone
Materials
Body-safe silicone, 100% waterproof
Power
According to the women who tried it, it provides strong vibes, enough to guarantee you intense orgasmic sensations

Range
10 different patterns, 3 vibration modes, which can be customized with your smartphone

Price
For a wireless vibrator, this one is comparatively affordable. You can have it for around $100, remember that you are also provided with a 1000% guarantee!
OhMiBod Esca Powered by Kiiroo®
This is another Kiiroo's invention, intended to enrich your sex life. After unpacking your adult toy, you can download the OhMiBod remote app, which is available on Google PlayStore for Android and AppStore for iOS. You can easily control your device using your phone, tablet, Bluetooth range or over WiFi.
You can also connect your toy with anyone who has a Kiiroo interactive device, which can resolve in a very naughty option in case you are willing to use your imagination.
Let's not forget the LED light at the base of the bullet toy. It is intended the for visual display of the vibrations, which makes it very easy to control!
Note that the Esca is only splashproof, not waterproof, which is an aspect many reviewers consider negative!
Shape
The design of this Esca bullet vibrator is very classy, it perfectly fits on the G-spot area while you can use the attachment for clitoral stimulation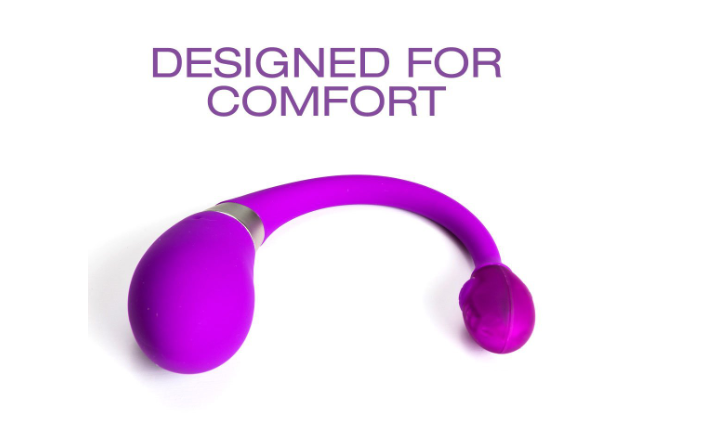 Battery Life
A fully charged device allows you to enjoy your Esca for 1.5-2 hours of continuous play; a 100% charging takes approximately the same amount of time
Use With Apps
OhMiBod Esca can be used with Android and iOS applications or you can adjust the settings while on manual mode
Materials
Esca is made of 100% Body-safe silicone
Noise level
The device is extremely discreet you can ever wear it – just insert the Esca inside your vagina, apply the clitoral attachment for more intensive play
Power
You can adjust your Ecsa to 4 different pulsation modes
Range
The Esca has 2 main modes: The Bluetooth mode automatically on when you start the device
Price
Esca is an average-priced toy, you can get it for around $110-120 regular price. Don't forget that all Kiiroo toys are sold with a 1-year warranty!
Vibease
This toy can be with you wherever you are. Just slip it inside your undergarment and enjoy your orgasmic working day, or walk in the park, dinner at a fancy restaurant or whatever you prefer. Vibease is a toy, which can make your everyday routine both fun and pleasure, some of the boring, yet obligatory activities will no longer be something you would skip!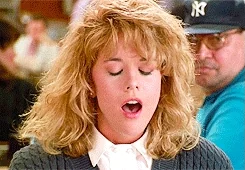 This comfortable, kinky toy is specially designed to hit your G-spot, while the vibrator remains steadily in place and you don't need to worry about it!
Of course, you can use it for much more than a solo play – you can enjoy the rhythm of pulsations during an intercourse, if you are more advanced, you can use it during penetration.
You can also let him tease you from everywhere around the world (as with similar devices, this one works with a mobile application which, after being synchronized, can control the intensity and the patterns of pulsations) or you can synchronize it with your favorite erotic books (you can also choose from the app library)
Shape
The shape of Vibease resembles egg vibrators, but this one is a more advanced option, as it is designed to fit your sweet spot, where the pulsations are the most intense
Battery Life
a single charge provides up to 3 hours of play
Use With Or Without Apps
Both options are possible – you can adjust the vibrator manually, you can command it with your mobile or you can let someone else be responsible for your sensations
Materials
Wearable silicone, 100% waterproof and submersible
Noise level
Super discreet, according to manufacturers and proven by women who have already tried it
Range
You or your partner choose the vibration strength and pattern, they can be easily adjusted on a mobile
Price
Having the impressive performance, immaculate design and function, we can conclude that this is one of the affordable remote control vibrators on the market, You can get yours for less than $100, depending on where you buy it, you can even get a discount coupon
We-Vibe Sync
or N1 vibrator for couples
We-Vibe sync or the toy, specially designed for you and your partner to enhance your mutual pleasure. If you are looking for more intense, wild experience, this is the right option for you! Unlike most vibrators, which are only intended for females, this one is made to provide more pleasure for both partners!
The purpose of this fancy toy is to stimulate the clitoral and the G-spot area, while you both experience the strong pulsations and patterns of the vibrations.
We-Vibe Sync is a customizable toy, which you can adjust to fit perfectly on the exact spots needed – the clitoral attachment can be used with more or less pressure, according to your personal preferences and you can also adjust the insertable part of the device. What a world we share, right?
This small miracle technology Sync will stay still even if you are a very wild in bed! It won't change its position, nor will interrupt your sensual experience, the device is made to make your sex life hotter and more intense than ever!
When she foolishly agrees to use a remote controlled vibrator during a dinner party
You can use different modes, depending on the stage of your most intimate moments. For instance, you can use the lowest setting for your foreplay, until it gets you all prepared for the real experience. Then, you can switch to the more intense pulsations while your partner penetrates your body,
You can change the pattern and intensity modes at any time. You can even adjust it to the beat of your favorite songs or control the pulsations from the touch mode, this way you create your own orgasmic patterns.
Note that your Sync toy works from up to 3 meters. You can download the app for the Sync toy from Google Play (for Android) or App Store (for iOS), it has Bluetooth and can be easily connected to WiFi.
Unique design
We-Vibe Sync is uniquely shaped to fit you perfectly, without disturbing your intimate moments. Just the opposite, it aims to make you both more satisfied and impressed by the power of pulsations
In the classy box where you receive your toy, you will also find:
Your wireless remote control which will help you manipulate with the toy the easiest way possible

Storage case, which is also a  charging base

USB cable

We-Vibe LubeTM, a bonus gift to make your sexperience even more pleasurable

User manual and quick start guide, in case we missed something
This small sexy toy is available in purple and watercolor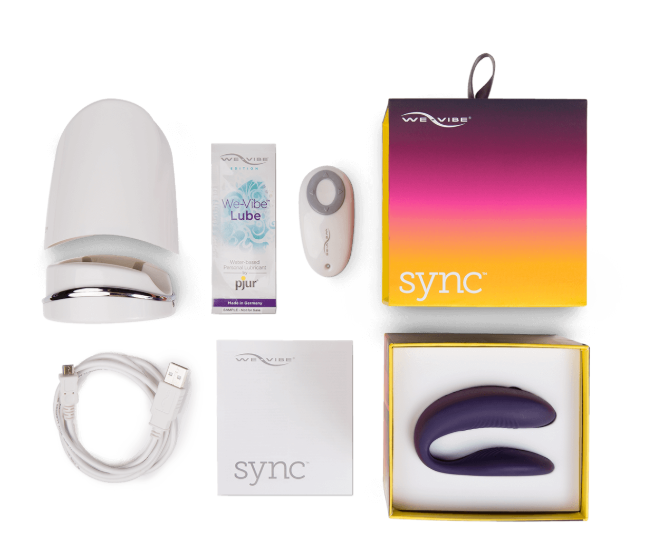 Battery Life
The battery requires approximately 2 hours of charging
Can be used With (or without) apps
Your Sync  app allows you or your partner to adjust it manually, choosing the exact patterns and intensity of vibrations
Sync materials
Made of 100% body safe silicone, 100% waterproof and submersible
Level of discretion
Intensity
The intensity levels range from a very gentle, teasing murmur ti intensive, explosive pulsations
Patterns
Here are the main patterns you can enjoy: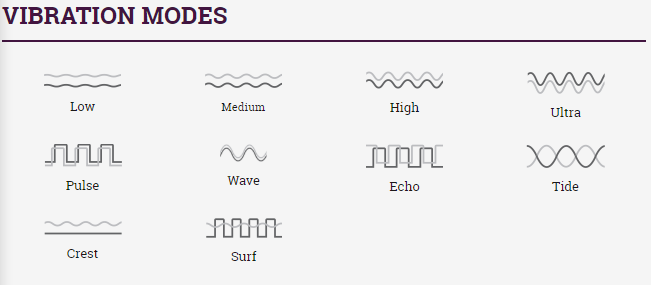 How much does Sync cost?
The immaculate, innovative design and awesome features provided suggest that the price of We-Vibe Sync will be much more expensive than the one offered. Sync is an average-priced toy which you can get for $110-130, depending on where you make your purchase
Tracey Cox Supersex Love Egg
A normal egg-toy, you say?
No, this one is more special. What makes is unique is that it can be controlled from a long distance (compared to common egg toys, some of which still using cords!) You can enjoy multiple patterns and vibe modes and this small little thing will really impress you with its' powerful performance!
This egg toy is 100% wearable, you need to insert it and you are ready for your nasty cinema experience or exciting dinner. The remote allows your partner to control what's inside you from a 10-meter radius, without your dirty little secret being suspected (the toy is indeed silent when inserted).
It is perfect to get you in the mood (during an intercourse) you can use it for clitoral stimulation – just apply the toy to your clitoris and you'll know what I'm talking about
If you are a more adventurous lady, why not using the egg while he penetrates you?
Supersex Love Egg shape
This egg-shaped toy allows you to bring it with you wherever you go! The classic design, available in luxury black will impress you with its super intense pulsations. The egg is 3 inches in length and 4.5 inches in circumference – a perfectly fitting device to make your experience fulfilling emotions which you won't forget anytime soon.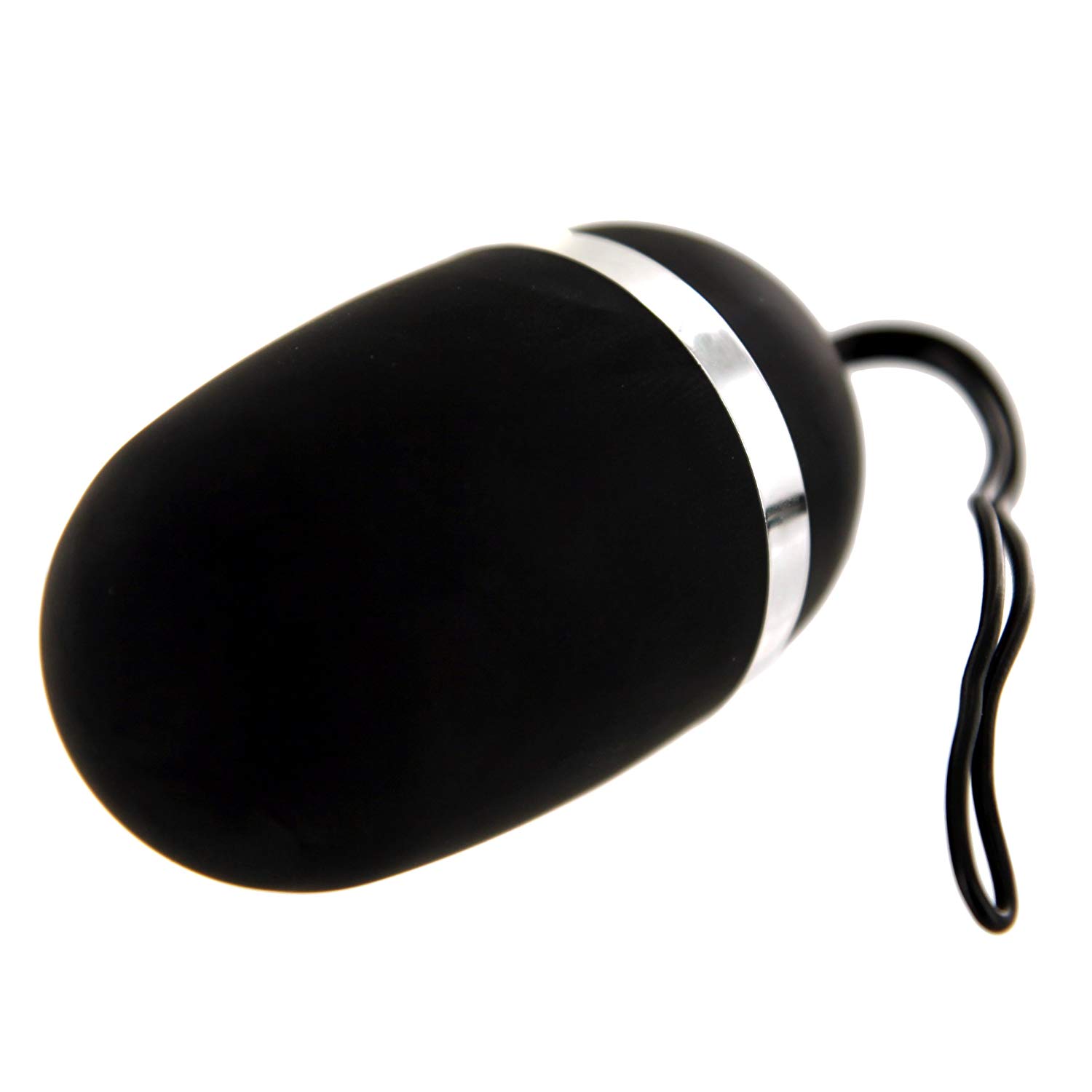 Battery Life
Tracey Cox Supersex Love Egg uses batteries, which is the only negative aspect we could find, related to this sex toy
Usage
The egg can be easily controlled by the remote control. You can choose between 7 exciting speeds and patterns for a variety of sensations
Materials
Smooth body-safe silicone
Noise level
Very discreet, you can use it in public without worries that someone would hear the vibes
Supersex Love Egg Power
According to comments, this is an impressively powerful egg toy which guarantees that you will get the stimulation needed, exactly where you need it
Supersex Love Egg Price
This egg-toy is a considerably cheaper option compared to other remote control products. It can be purchased for around $60, you can even get a discount, as such are often available
Fifty Shades of Grey Relentless Remote Egg
Versatile, orgasmic, and classy are just some of the ways to describe this sexy looking toys. This egg-shaped vibrator is suitable for satisfying masturbation or shared pleasure wherever you are.
It provides 7 different patterns, allowing you to enjoy your walk in the park, special dinner or shopping time in a brand new way! When you insert it into your vagina, it will stay still, you wouldn't have to worry about anything!
You also have a discreet, fancy remote control, allowing you to explore the different pulsations and speed settings, while your partner is teasing you. This Relentless Remote Egg will let you obtain complete satisfaction during an intercourse as well, it will prepare your entire body for orgasmic sensation no matter where the pulsations are directed.
Design
Classy, black color egg-shaped vibrator. It comes in a discreet, red satin bag, which we are sure you are going to like.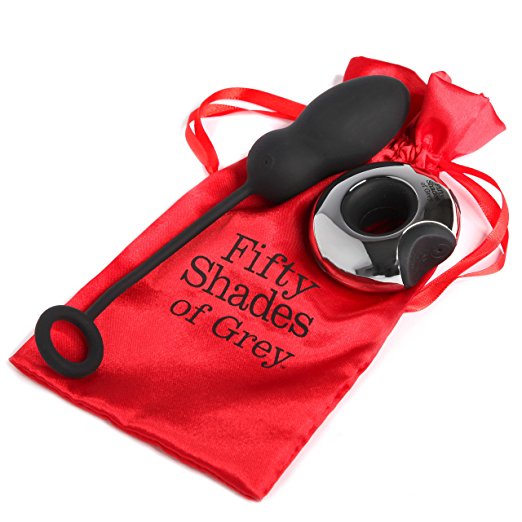 Battery 
USB rechargeable toy, 120 minutes of charging will let you enjoy the pulsations for up to 100 minutes
Use Without Apps
Manufacturers haven't developed an application to control the device via Bluetooth or Wi-fi yet
Materials
Body-safe silicone, 100% insertable
Is Fifty Shades of Grey Relentless Remote Egg discreet?
When inserted, no one would be able to hear the pulsations you are experiencing. If you use the toy for clitoral stimulation, however, you might need to cover yourself with a blanket, as the vibrations are intense
How Powerfull is it?
Compared to other egg toys, this one provides powerful vibrations, which can be adjusted just the way you like them.  You can explore Fifty Shades of Grey Egg's:
3 speeds
4 patterns of vibration
Price
The affordable price of this toy makes it an even more popular sex toy among women, who are open to exploring their bodies both indoors and in public. The Fifty Shades Egg costs about $ 60, an aspect, which is well-accepted by those who intend purchasing it.
Some common flaws in wireless vibrators
Sex toy niche is sometimes disappointing. The following situation can be often seen: you've spent a decent amount of time wondering whether to buy a particular pleasure toy or not, you end up buying it. Say you receive your package at work (of course, your secret is safe with the discrete packaging!) and you really want to try the product right away or as soon as you arrive home.
The relieving sensation only a good orgasm could provide is all you can think of and expect your new toy to help you with that. So, you press the "On" button and start adjusting the settings. But none of them is as powerful as advertised or wouldn't hold a charge and messes up your entire "session" just before you're about to climax…
Well, clumsy, low-quality sex toys are number 1 reason someone would only buy once, get disappointed and then never again spend a penny on a sex toy. And pricing means nothing – even the most expensive brands do not guarantee a satisfying performance. This is why the capacity of the device you intend to buy is so important!
Also, keep in mind that you don't usually have a refund policy to cover your dissatisfaction. This is why we at TheToy have selected vibrators with a guaranteed quality only!
Not the quality, guaranteed by the manufacturers or advertisers, but the one, proven by actual people who really tried and enjoyed their experience with particular sex toys. And we won't lie to you-not all the reviews or comments on the Internet are sincere or belong to people who actually made a purchase!
Some of the comments you see Online are written by people who are paid to do so – whether positive or negative the reviews are. This is why we used FakeSpot while creating our product presentations.
FakeSpot is a platform, analyzing all the reviews written, separating those junk reviews from the useful ones that really make sense.