Cleaning time: about 5 minutes
Time to dry: 3-4 hours at room temperature
Make sure you clean your Bathmate HydroXtreme thoroughly before the first use and after each use. This is important so that you do not contract a bacterial infection from a pump that is not well-cleaned. An infection is bad because it will irritate the glans of your penis, and you will have to interrupt your pumping routine, plus you will not be able to have sex. Not to mention that your partner might suspect that it is something else.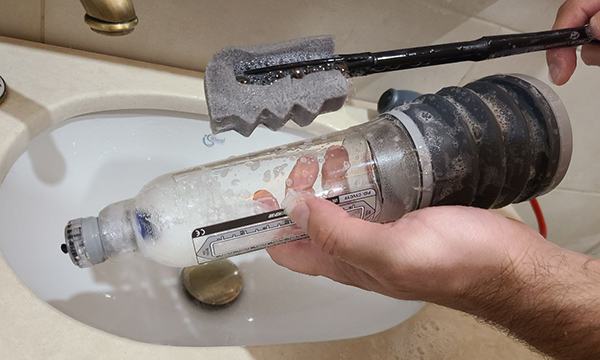 Bathmate HydroXtreme consists of four parts, all of which you need to wash. They are the pump itself, the hose, the handball pump, and the comfort insert.
There are two ways to clean this hydro pump.
1. With sex toy cleaner
There is a 12 ml sample of sex toy cleaner in the HydroXtreme kit that you can use for a test. Spray it directly onto the surfaces you want to clean. Then rub it off and dry it with a damp cloth or rinse it with water. Then rub it dry.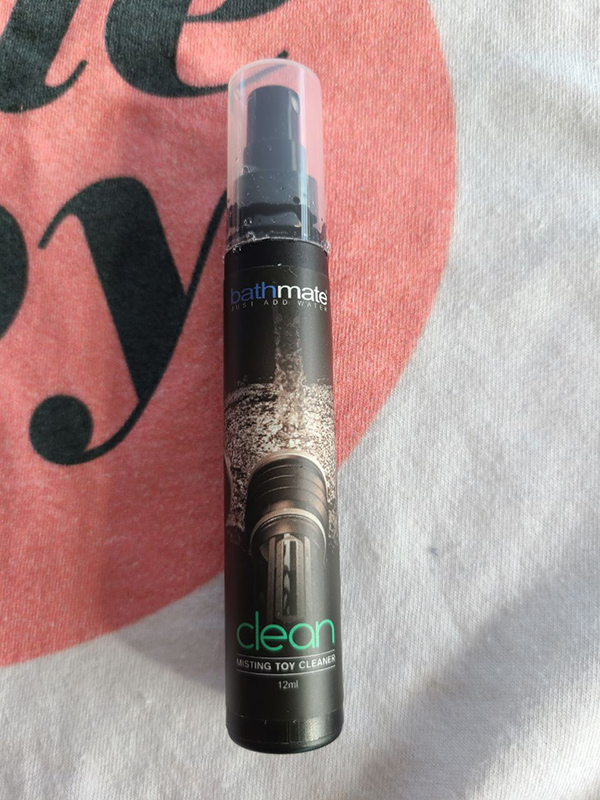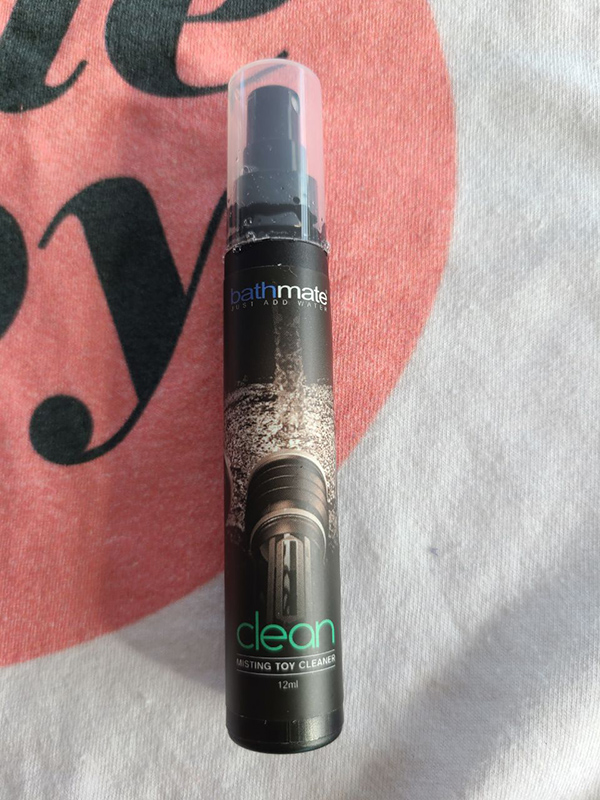 2. With warm soapy water
I prefer the second method because I feel like everything gets much cleaner. I use the sponge that comes with the Bathmate HydroXtreme kit to clean the pump thoroughly. It's perfectly shaped so I can clean the curved ballows and the comfort insert. Then I leave some soapy water and pump it through the hose and handball pump to clean the inside, and finally rinse everything off with water in the shower. Then I pump clean water through the handball pump to rinse off the soap.
When I am done, I dry all the parts with the Bathmate towel and let them air dry for a few hours.
Cleaning the pump is a breeze because, as I mentioned in my Bathmate HydroXtreme review, all the accessories you need to clean and dry the hydro pump are already included in the kit.