Are you looking for a high-end reusable male masturbator with the latest features and performance that also vibrates? Look no further than the Tenga Flip Zero EV(EV means electronic vibration)! Boasting two vibrating motors for a direct rumbling sensation, five vibration modes, and dual side boosters for increased intensity, the Flip Zero EV is designed to take your pleasure to the next level.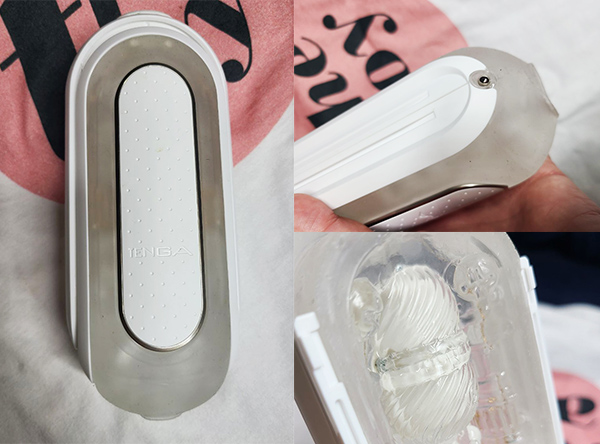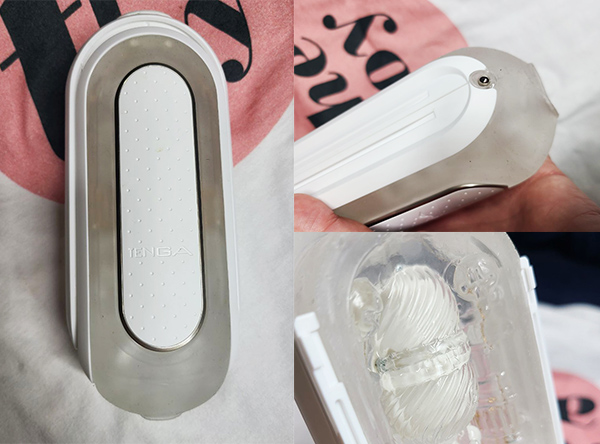 Flip Zero EV's firm walls and rippling edges stimulate as you pass through. Its strong vibrations from the tip and pulsating sensations from the center of the masturbator provide an unforgettable experience.
Not only is it waterproof, but it also has a flip-open design for easy cleaning and drying and a transparent storage case. Plus, you can simultaneously charge it while drying.
Tenga Flip Zero EV review summary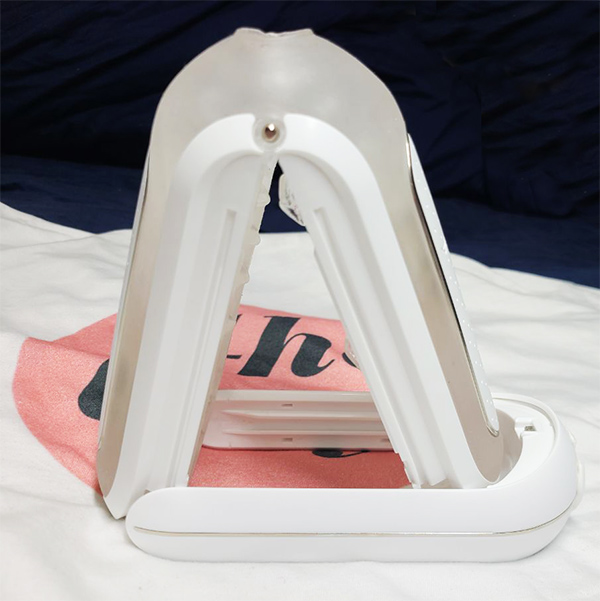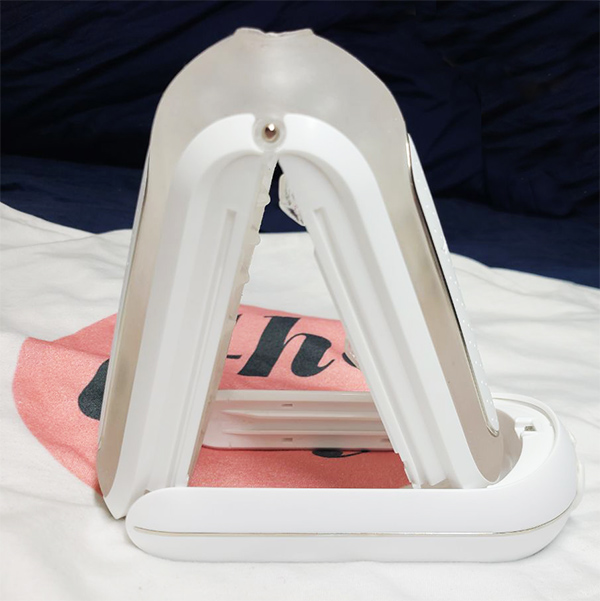 | | |
| --- | --- |
| Feel: | (4.0 / 5) |
| Price: | (4.0 / 5) |
| Material and Design: | (4.5 / 5) |
| Durability: | (4.0 / 5) |
Tenga Flip Zero is a well-designed, soft, easy-to-clean electronic vibration masturbator that feels great but can be too intense.
You can buy this stroker from:
How does it feel?
I love Tenga products, and Flip Zero EV did not disappoint.
This toy is a must-have if you're an adrenaline junkie like me! Trust me, it's one of the most intense rides out there. This thing is like no other, though – it has crazy suction and friction that I've never experienced before. The TPE is smooth and pleasant but is less soft than a Fleshlight. That works for me because Fleshlight's was too downy with no friction.
I have a friend who is not and also uses it. He told me the masturbator is overstimulation for him. He still cums, but he feels numb and can not have sex with his girlfriend for at least a few hours. But I'm pretty numb down there and am circumcised. The Flip Zero EV vibrations might be too much for more sensitive people, especially if you are not circumcised.
This toy isn't the best for going all-out (but believe me, the suction is so strong that you don't even need to!). It's more of a quarter/half-strokes thing with no air inside. That way, you'll get some crazy intense suction vibes – like an extreme blow job – and it'll feel like nothing else.
Pros
Easy to clean & maintain
Unique dry & charge system
Beautiful design
Suction and stimulation are amazing
Soft TPE elastomer sleeve with intense texture
Cons
Not suitable for those who are very sensitive
Charging can be tricky
Needs a lot of lube
Clips are weak
TPE is porous, needs to be cleaned very well, and has a finite life
Relatively expensive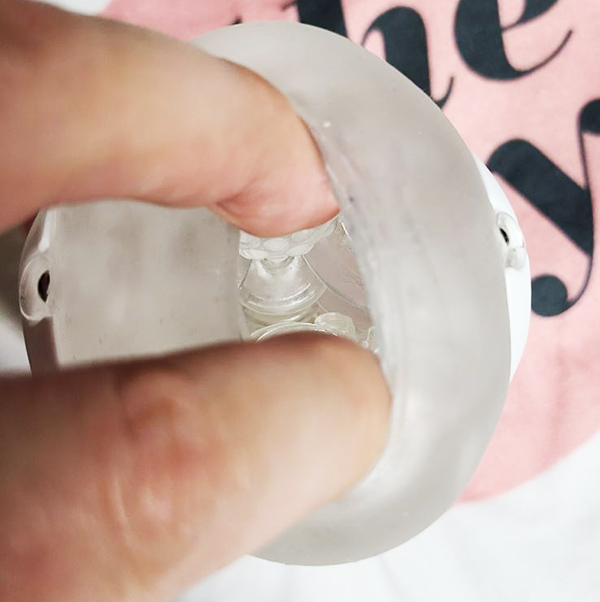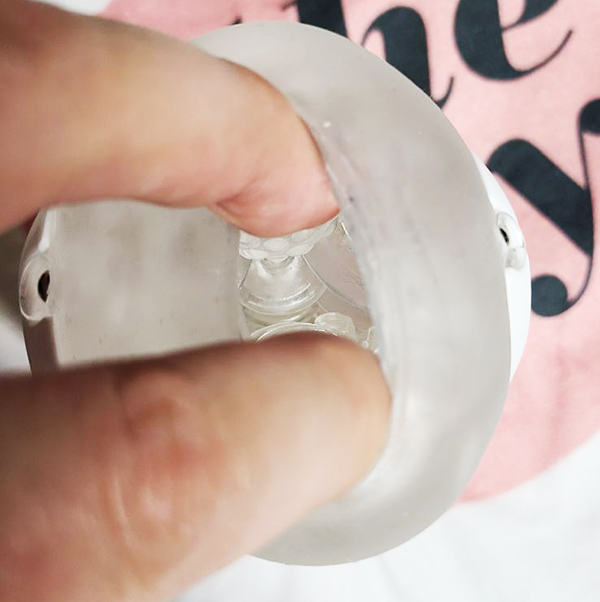 Who should buy this masturbator:
Flip Zero EV is excellent and pleasurable if you are not very sensitive and want a stimulating experience. Want to feel vibrations through their whole penis and have suction at the same time.
It is a great toy if you want a masturbator that is easy to clean due to its flip-open design.
Your penis should not be longer than 6.2 inches and wider than 1.9 inches for the best experience. And this is for the white version. If you are smaller than average and very numb, go for the black edition.
Who should pass:
If you are not circumcised or very sensitive, I do not recommend Flip Zero EV to you. You should look into manual male masturbators from the Flip hole series like Tenga Flip Orb or Flip Zero without vibration. Also, your penis is longer than 6.2 and in width more than 2 inches.
TPE needs to be cleaned thoughtfully, then it should dry well so it can be used safely. In this case, you should look into silicone toys. So I do not recommend it if you are extremely lazy.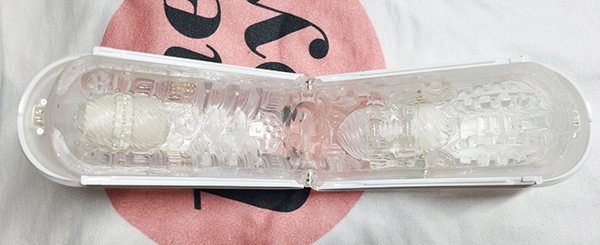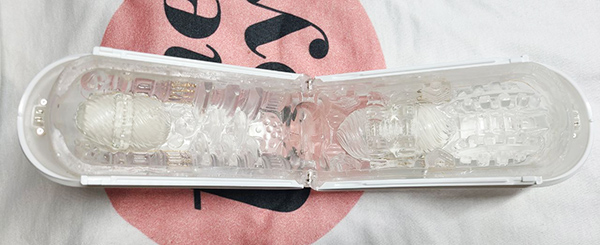 Specs
Here are the dimensions of the Tenga Flip Zero Electronic Vibration:
Size (D × W × H inches): 2.68 × 3.35 × 6.90
Insertion Length (inches): 6.30
Insertion Width (inches): 2.00
Weight (lbs): 1.16
Five different vibration modes: Low / High / Pulse / Alternating / Random
USB Rechargeable
Running Time: Approx. 40 minutes (Full Power)
Charging Time: Approx. 90 minutes
Waterproof up to 19.5″
*Charging Base NOT Waterproof
Materials:
Internal Sleeve: Thermoplastic Elastomer (TPE)
Product Body: PP, Silicone, ABS, Li-ion Polymer Battery (Li-Poly)
Charging Base: Silicone, ABS
Warranty: 1 Year from Date of Purchase
Design
The packaging game for the Flip Zero EV has been stepped up! It's like unboxing a high-tech product – so luxurious and sleek. You'll find a solid, sturdy box with a lid that lifts to reveal the instruction manual. Underneath that lies the beautiful EV in its bell jar-like plastic case. Unlike the original Zero, this one is actually functional! Tenga deserves the title of 'Apple' in the sex toy world.
The base is the perfect charging stand for your Tenga toy – pop it on your bedside table, plug in the USB cable, and you're good to go. Plus, it'll keep your EV nice and clean while it charges. And when it's done? This case offers one of the coolest storage solutions for a sex toy – the lid stays put and keeps everything dust-free until next time.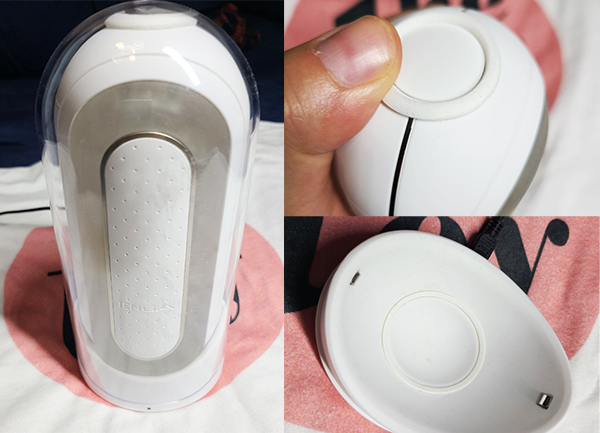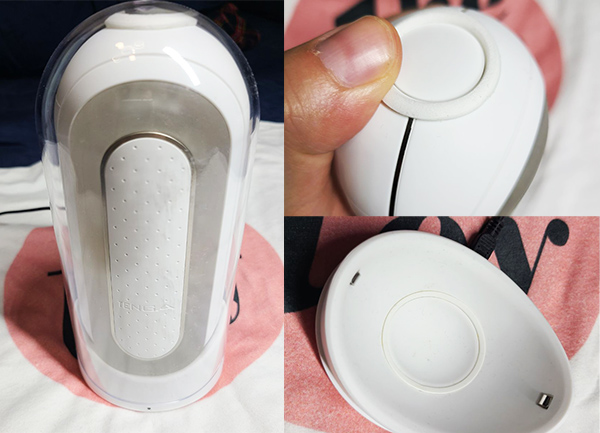 The Flip Zero EV design is awe-inspiring! It charges via magnets and has small contact points at the base. But the real genius feature? The battery is in a removable slide arm that keeps it all together – plus, there's a magnetic strip around the outside of the arm so you can charge it while drying.
However, while it looks beautiful, high-tech, and smart, I discovered that the charging needs to be fixed. At least with me, the small charging dots on the bottom would rarely make good contact with the device, and I need to adjust it constantly, so it keeps charging. Which is annoying.
The Tenga Flip 0 EV has a totally different feel to the original Zero – and it's even better 'cause there are now two motors! At the opening of the EV, you'll find the central vibration core while the deep vibration core sits at the tip. Plus, the shaft is surrounded by ribs and flaps that create fantastic friction when closed.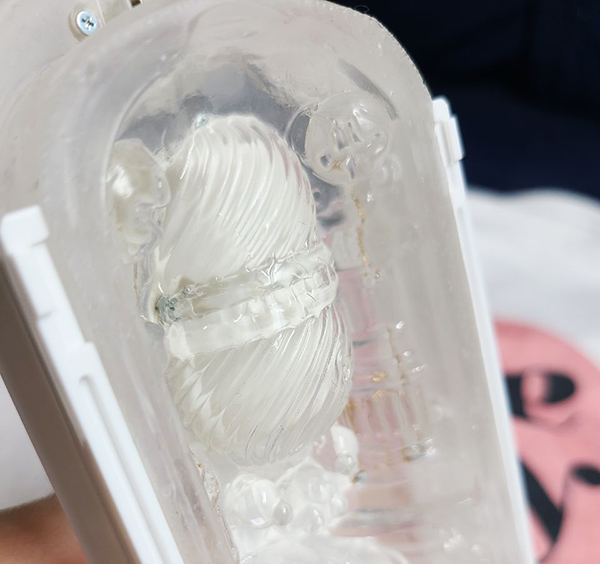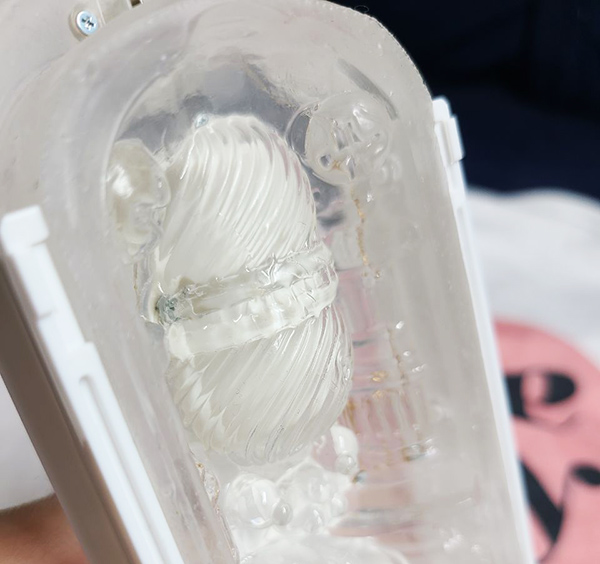 This Tenga toy has a sleek white satin finish and easy one-button control to switch between its different vibes. Plus, the exact excellent grip you know and love from the original Flip Zero – firm yet flexible for maximum pleasure!
The sleeve
To get to the goods, pop off the slide arms (which also double as batteries) and check out what's inside. You'll find a revamped interior with new textures.
This sleeve is made from thermoplastic elastomer, which resembles Fleshlight's formulation. It initially feels slightly more artificial and sticky, but that fades with time and use. It is also a bit firmer, but I like that, as I mentioned earlier.
On both sides of the toy, there's a vibrating motor they call a 'pleasure core.' One side has vibes running along the middle, giving intense sensations throughout the penis. The other side is about that tip – it has a powerful, rumbly motor to deliver vibrations down the entire length, but mainly to give extra pleasure at the end.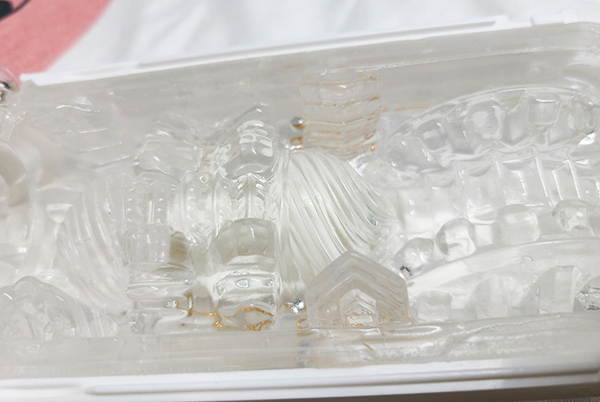 The Tenga Flip Zero EV's inner sleeve is made of TPE material, which feels like human skin and is hypoallergenic, phthalate-free, and long-lasting. Unfortunately, it's porous, so you'll need to put more effort into cleaning and maintenance. Plus, it attracts some hair, just like the Fleshlight Flight Pilot and Lovense Max 2.
The new one-sleeve approach, called "Integrated Pivot," is a notable design change compared to Flip Hole's two individual sleeves held together at the hinge. This makes lube and cum leakage less likely, which was an issue with the older model.
When I first opened up Flip Zero, it looked pretty robotic. This texture has a bunch of ribs, ridges, and flaps that snugly wrap around your penis for maximum vibration and friction. I can see why some guys might find this intimidating.
How to charge the Tenga Flip Zero EV
Connect the USB cable to the Charging Base, then plug it into a USB port or wall plug adapter (the power adapter is not included). Place Product Body, with Slide Arms attached, directly onto the Charging Base upright. (The button can be facing up or down – the item will charge in either position.)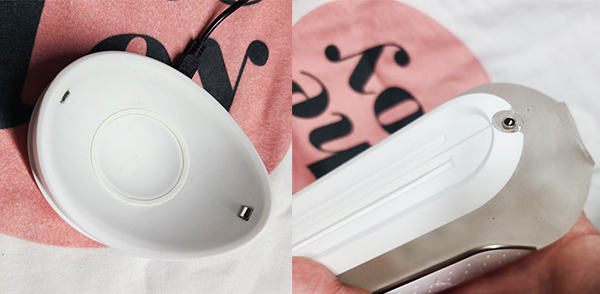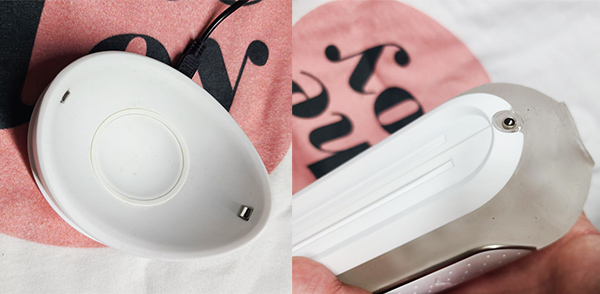 Make sure the Charging Base and Slide Arm connectors are in contact. The connectors should be clean to make better contact. The Charging Lamp will turn on when the item is charging. When the Lamp turns off, charging is complete.
You can also charge the EV while it is drying. Place Slide Arms on Charging Base upright, as shown.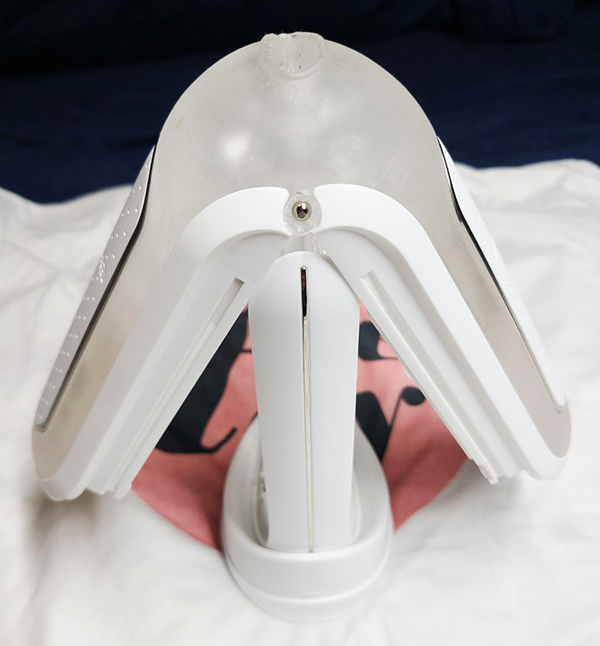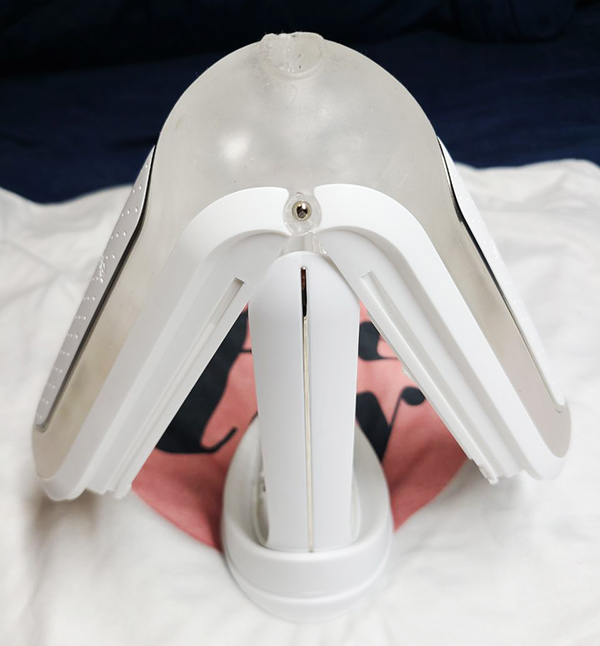 With the Product Body open, place it onto the Slide Arm Slots as shown. Then place it in a well-ventilated area to dry.
When the masturbator is charged, it is time to act.
How to use the Tenga Flip Zero EV masturbator
First, open the masturbator to apply lube. Remove the Slide Arms from the device body. Then hold the body by the Slide Arm rails from both sides and squeeze until both locks click open.
Lubricate the inside generously and close the item, ensuring both locks click shut, and slide on the Slide Arms. Then lubricate the insertion point of the penis well.
Then lubricate your penis well, and it is time to insert it into the masturbator. Give it a go, but it works for me if I am flaccid.
Turn the Flip Zero EV by pressing the button on the top for 2-3 seconds. Then pressing the button again will cycle through the five different vibration patterns. Check them until you like one that you find more pleasurable.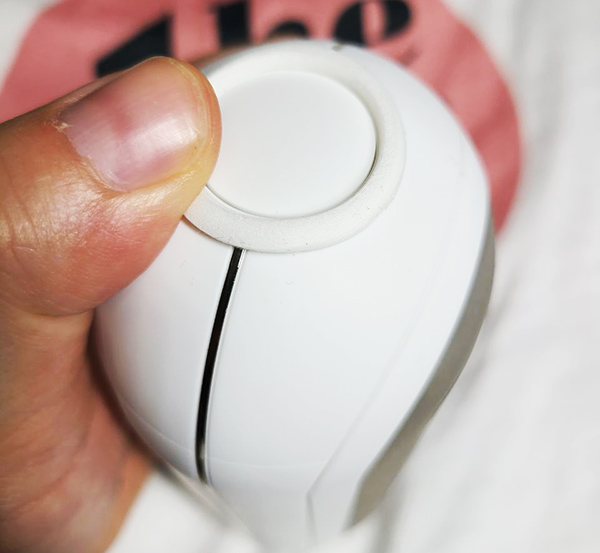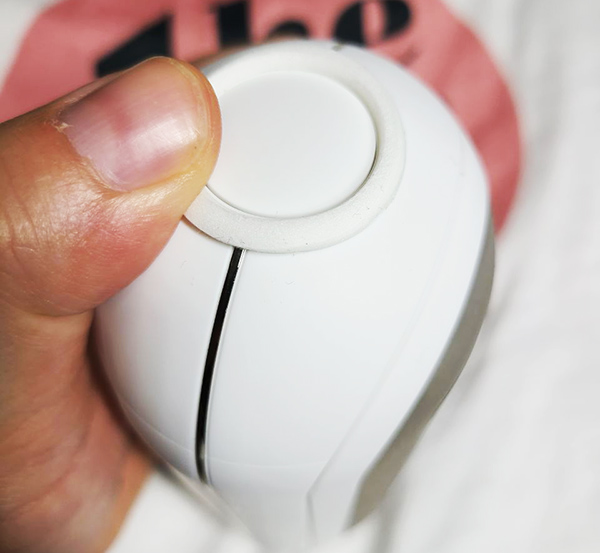 After use, be sure to press and hold the button to turn the item OFF. Removing the Slide Arms will cause the vibrations to stop, but it does not turn the item OFF.
After insertion, you can use the Pressure Pads to manually control the pressure or squeeze out the internal air to create strong vacuum suction.
Here are some troubleshooting tips from the Tenga manual in case you have a problem with your Flip Zero EV:
The product won't turn On
Press and hold the button for 2-3 seconds.
Ensure the item is fully charged.
During charging, ensure all terminals are properly plugged in.
The product won't stay on / the vibration is weak.
Ensure the item is fully charged.
Deplete the battery completely once, then fully charge. There are cases where doing so several times will fix the problem.
If a long time has passed since the purchase, the product life of the battery may have ceased.
The product won't charge / Charging Lamp won't turn on.
Ensure all terminals are properly plugged in.
Ensure the USB cable is connected the right way up on the Charging Base.
Ensure the product isn't already fully charged.
If the product isn't fully charged after 90 minutes, there may be a problem with the charging connection.
Ensure Slide Arms are facing straight up and the connectors of the Charging Base and Slide Arms are touching on both sides.
Cleaning and maintenance
Cleaning the Flip Zero EV is a breeze since it's waterproof – just slide off the battery and rinse the body under the tap. Pay attention to all those little crevices, though; lube and fluids can find their way in there, so you'll need more than just rinsing to get them out. The slide arm can be rinsed too, but I prefer using a damp cloth.
Remember, the elastomer that the sleeve is made of is porous, so make sure it's totally dry before you store it because it can grow mold or bacteria if left moist. After rinsing, I use a lint-free cloth to get rid of any excess moisture, and then I place the slide arm upside down in the charging base with the open body resting over it for air drying. Once it's completely dry, assemble it and put the lid back on, ready for next time.
The charging base isn't waterproof, so don't submerge it! A slightly damp cloth will be enough to give it a clean.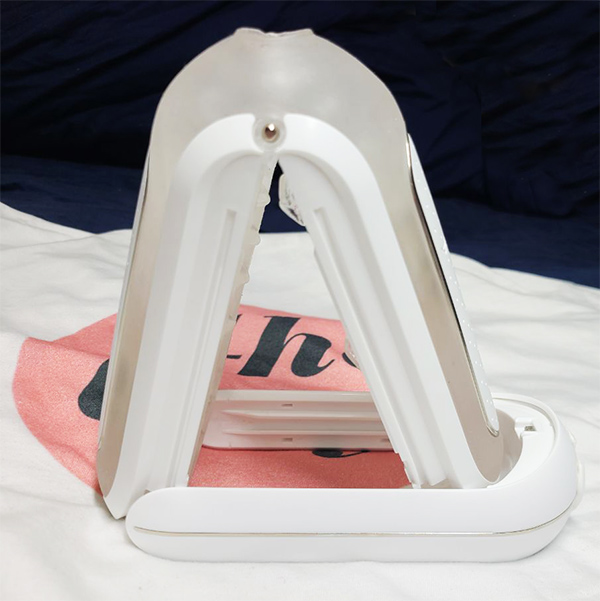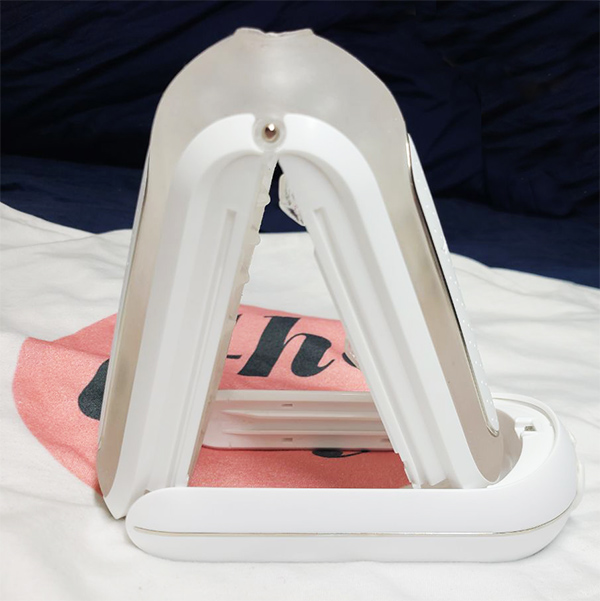 Some tips for better cleaning:
If you use soap, use a mild or neutral one.
Dry the Waterproof connector with a cloth very well.
Do not wash with hot water, and do not submerge the masturbator underwater for a long time.
Do not use alcoholic or highly acidic/alkaline sex toy cleaners. This can break the elastomer.
Always unplug the charging base before cleaning it, and do not submerge it under water.
Flip Zero EV alternatives
Fleshlight Vibro
I am confident in my assertion that the Tenga Flip Zero EV surpasses Fleshlight Vibro. This is a remarkable development, as it is rare to find something that can outperform this well-known product.
The Fleshlight brand is renowned for its SuperSkin material, purported to be "life-like." However, I find it a bit tacky and not as realistic as claimed. On the other hand, the EV material is incredibly soft and supple. Additionally, the Vibro has several "finger-like" nodules in its canal that are meant to stimulate the penis, yet they are much firmer and less flexible than those of the Flip 0 EV model.
The EV produces a much more intense and encompassing vibration than the Vibro, likely due to its unique design concept. Rather than needing multiple bullets to vibrate, the Tenga EV has two powerful vibrating cores(motors) inside the toy.
The Vibro is more difficult to clean than the Zero EV, which can be opened up and washed with warm water. The flip-open design of the Tenga Flip hole series is much easier for the deep cleaning that all TPE toys need.
Tenga Flip 0 Original
The Flip Zero 0 is the regular version without vibration. Thus the design and texture of the sleeve are different. This is because Flip 0 is designed for stroking. It is more suitable for guys who are oversensitive and want to have exact control over the stroking intensity and power.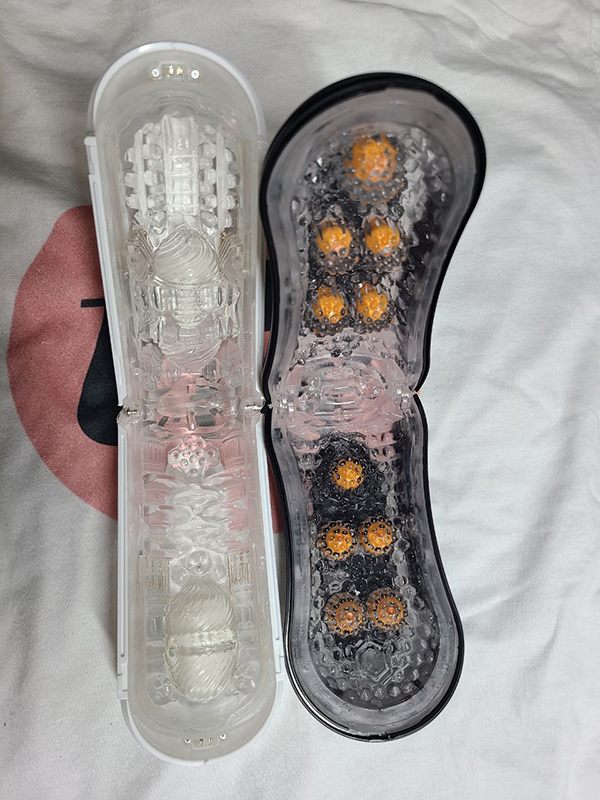 Since Flip Zero has no electronics, it is quieter and lighter. And it is 100% waterproof and, unlike Flip Zero EV, can be used in the shower or in the bath. Lack of electronics means you can also use it for travel, camping, etc., since it is always ready to use.
It is almost half the price, so a better option if you are on a budget and don't mind the manual stroking.
Flip Zero EV black vs. white – what is the difference?
The Zero White EV is already quite an impressive device, yet the Zero Black EV takes it to a whole new level of power. If your penis needs more stimulation for sensitivity, then the Black version will certainly provide that extra sensation.
The Black Tenga Flip Zero EV has been improved with a tighter, firmer sensation and an abundance of interior texture consisting of orbs and spikes.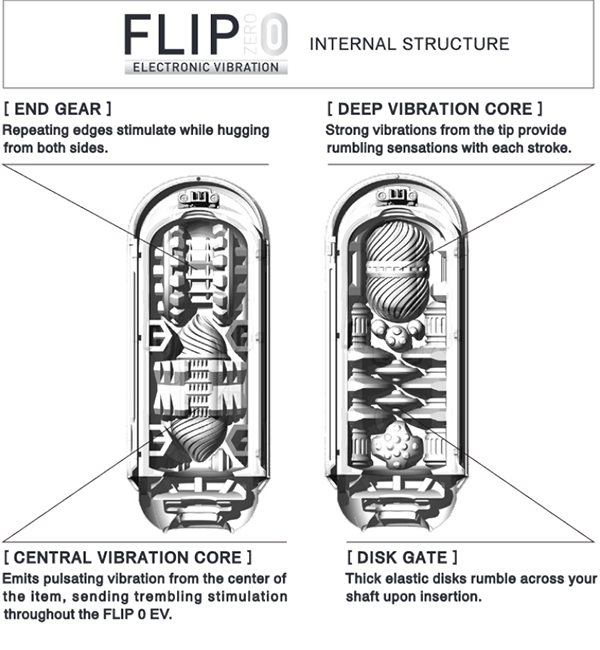 The Black Zero EV is an excellent selection for those men who struggle to reach orgasm during masturbation.
The White model is likely to be suitable for the majority of users, given its more gentle stimulation. For those seeking a more intense experience with quicker results, the Black edition may provide an ideal solution; however, it should not be used on a regular basis and is not suitable for all penises. Additionally, it requires significantly more lubrication.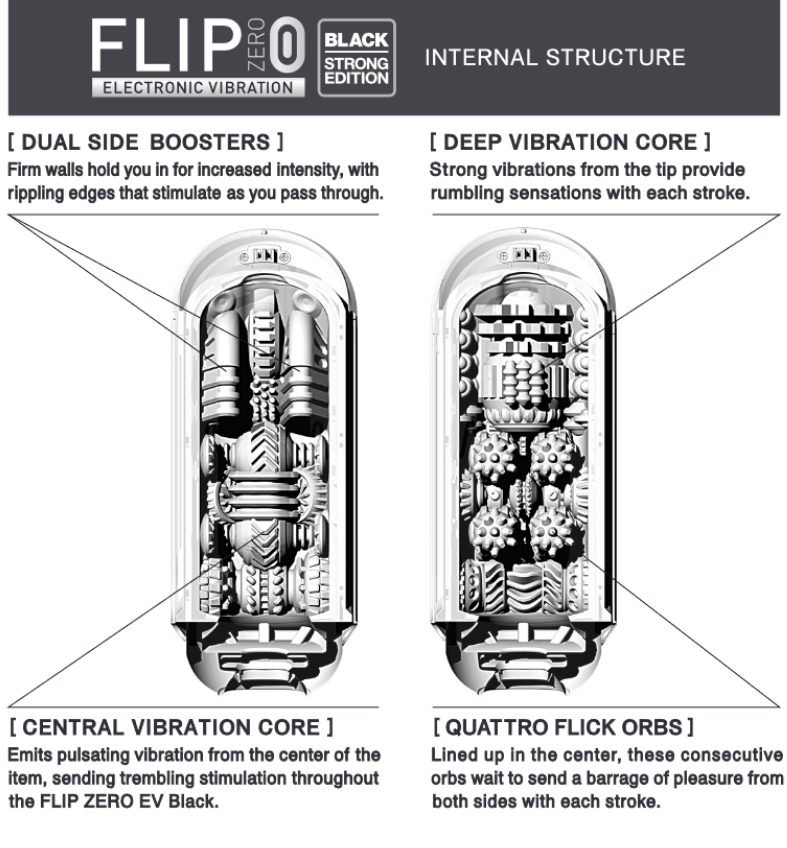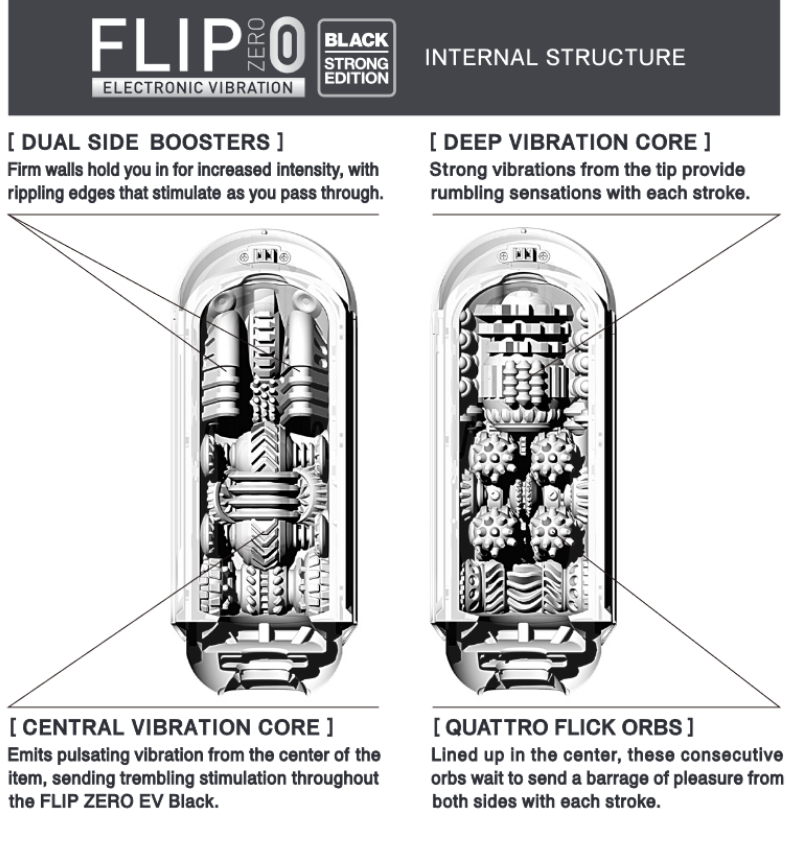 In my opinion, the white version is stimulating enough. You should be really numb down there and have problems with manual orgasms to go for the black version.
Conclusion on my Tenga Flip Zero EV review
Flip Zero EV is an excellent reusable vibrating masturbator designed for maximum stimulation. And it delivers on its promise. If you are circumcised or slightly numb down there, EV will make you cum. If you are very sensitive or uncircumcised, in my opinion, go for a lesser stimulating manual toy like the Flip Zero original or Flip Orb.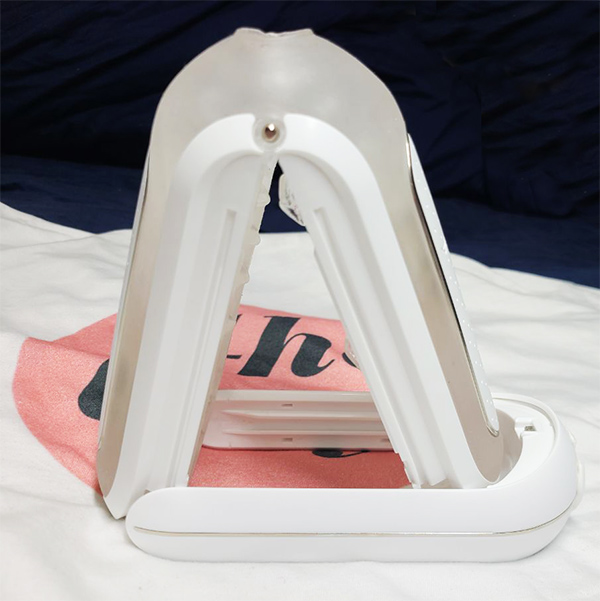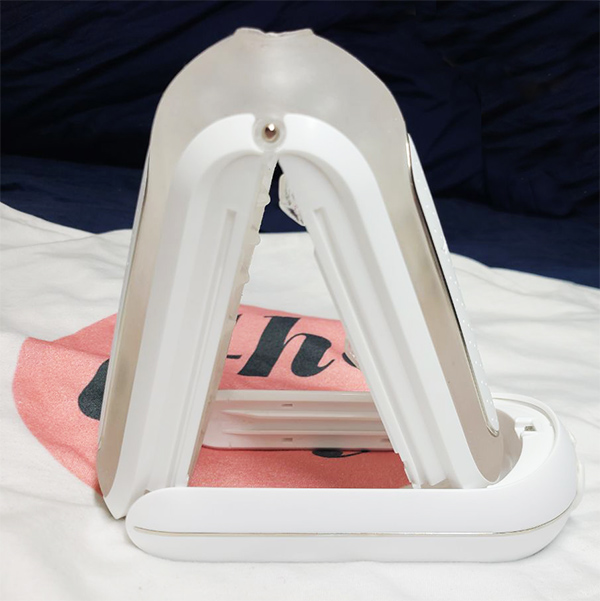 | | |
| --- | --- |
| Feel: | (4.0 / 5) |
| Price: | (4.0 / 5) |
| Material and Design: | (4.5 / 5) |
| Durability: | (4.0 / 5) |
Tenga Flip Zero is a well-designed, soft, easy-to-clean electronic vibration masturbator that feels great but can be too intense.
You can buy this stroker from: