Tracy's Dog gave me the fantastic opportunity to test and review their OG Clit sucker. This modestly priced vibrator is good in more ways than one, and I'll share with you why I think it's a decent competitor to the high-end clit suckers that are amazingly effective but cost a fortune.
You may have read the super long Amazon review touting how amazing this clit sucker is, but I can add some thoughts to that presentation.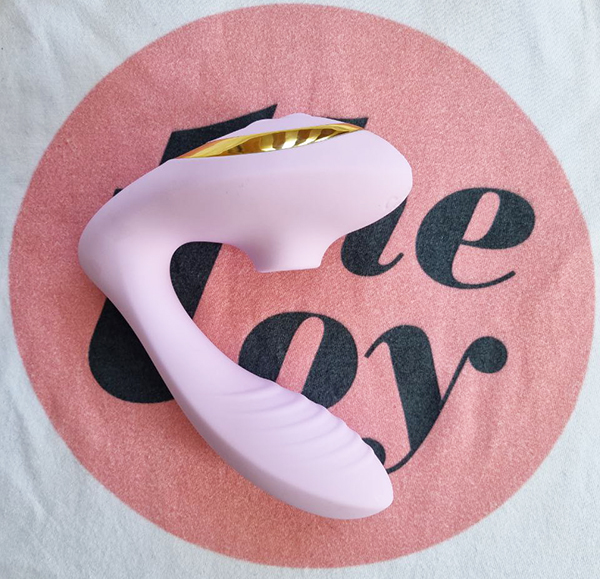 There were a few (minor) aspects I did not like about this vibrator, from the condition of the packaging it arrived in to the simple fact that this toy can not be controlled via a smartphone, which bothers me because that feature would have made it the best clitoral sucker on the sex toy market. But overall, this is an amazing orgasm maker, here is why:
One side sucks and pulses on the clitoris. The other side penetrates the vagina and lies next to the G-spot and sensitive surrounding tissue, pulsating from gentle and mild to fast and strong.
Pros and Cons
Pros
Provides simultaneous clitoral and G-spot stimulation.
Guarantees deep, slow and continuous orgasms
Has a flexible body that adapts to most women's bodies
Can be controlled with a remote control (with a range of up to 10 meters)
USB rechargeable
Fully waterproof and submersible 10 different vibrations for G-spot stimulation and 10 suction modes for clitoral stimulation that can be controlled separately
Made of non-porous, body-compatible, and odorless silicone
Very affordable compared to similar clit-suction toys
Cons
Not app-controlled
The insertable part is a bit too wide for some users making the experience too intense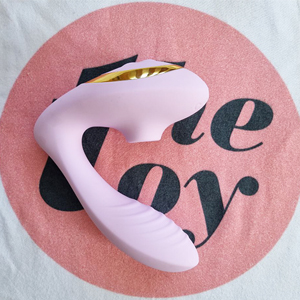 | | |
| --- | --- |
| Power: | (5.0 / 5) |
| Noise: | (3.5 / 5) |
| Material: | (4.0 / 5) |
| Price: | (5.0 / 5) |
| Ease of use: | (5.0 / 5) |
Impressively powerful dual stimulation: simultaneous clit suction and G-spot stimulation
You can buy this product from:
My Experience
The test of Tracy's Dog OG clit sucker started badly!
And not because of the vibrator itself, the problem was (probably) transportation. I received the toy in a simple cardboard box, which was fine, it was all very discreet.
However, the box inside (the original Tracy's Dog packaging) was broken on one side. Which was fine with me, that's just an external flaw. The next thing I noticed after opening the box was that the vibrator was kind of dirty – there were at least 3 greasy spots – not very small, not very big, but they could not go unnoticed.
I completely understand how big manufacturers work and how each and every item goes through dozens of hands, but the idea that this particular item will be in direct contact with my genitals was not ok for me.
Anyway, I washed the toy very carefully, three times with soap and water, and set about testing it. I read the manual to get an idea of the functions of the buttons and tried each one to see how it worked.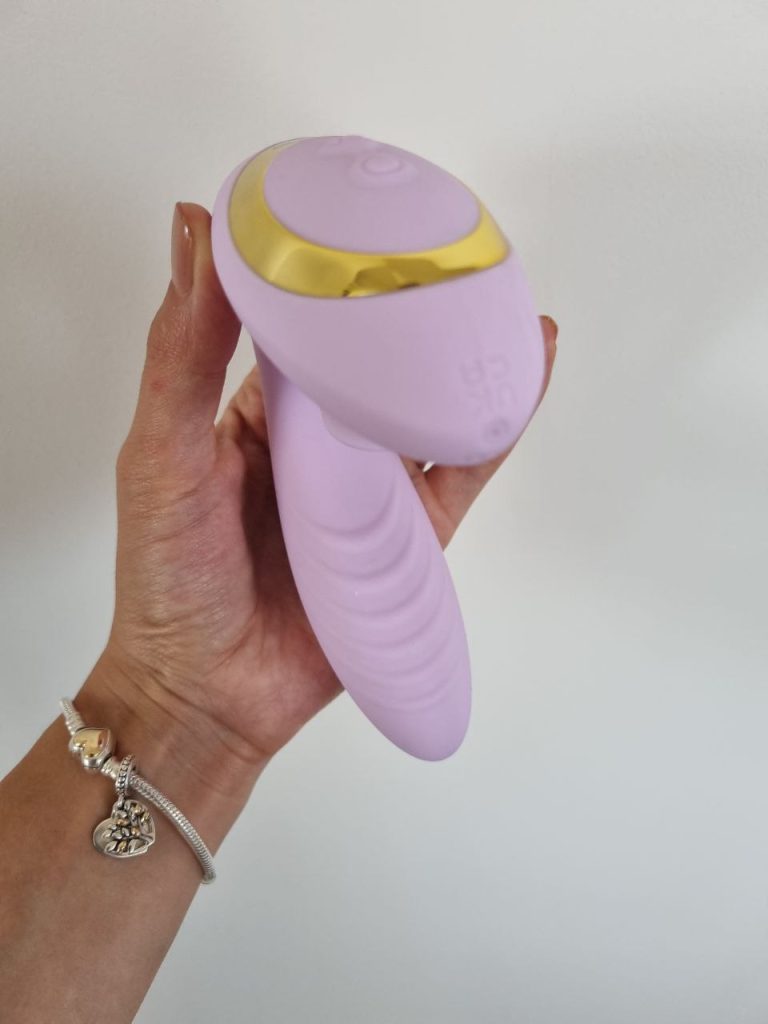 The next step was the insertion of the OG. Because one cannot simply try the suction cup without inserting the G-spot arm.
I will admit that I was not prepared for this at all. I did not even have any lube around, so I had a little trouble inserting the G-spot arm of the toy. I placed the clitoral arm directly above the vaginal opening.
I have tried a few clitoral suckers in the past, but I have never experienced such intense clitoral stimulation. It's like I have been hit by a train. It took less than 30 seconds for me to orgasm so violently and wildly that I could not believe what had just happened.
I did not need to adjust it or anything, the OG hit just the right spot on the first try. I swear I have never experienced such an intense, spasmodic orgasm in my entire life!
And that's not the kind of orgasm I would choose if given the choice. My personal preference is continuous, super gentle orgasms that I can enjoy for extended periods of time.
But with the OG it was just BOOM! TAKE THAT! And keep breathing (if you can).
The next time I tried it was a few minutes later, with the G-spot arm inside me and while holding the clit arm with my hand for better control. I did not turn on the insertable arm, I just wanted to test how the suction cup worked.
And it is absolutely amazing, one wave after another until you reach the finish line. Except for the fact that I kept the clit sucker at a little distance. 1 or 2 millimeters makes a big difference for me – the feeling was super tantalizing and exceptionally pleasurable. But again, the orgasm came in less than a minute, which I am not used to.
In short, this toy is perfect for women who like to have super intense, knee-shaking orgasms. It's especially fulfilling and the orgasms are practically inevitable.
Overall, I am very pleased with the performance of the OG sucker, but I do have comments about the condition of the toy after it arrived.
Specifications
Power
Tracy's Dog OG clit sucker feels more powerful, compared to most vibrators of this kind.
This is because he has an inner arm that also vibrates individually. Tracy's Doy OG feels more intense because the clitoris is more easily aroused when the vagina is stimulated at the same time.
Very satisfying. Talk about enhanced orgasms and increased wetness
And after trying several clitoral suction vibrators, I am no longer willing to waste my time on just external stimulation when I can have both internal and external pleasure.
Noise
This is not the most discreet clit sucker I have used, especially when both arms are on and the internal arm isn't inserted.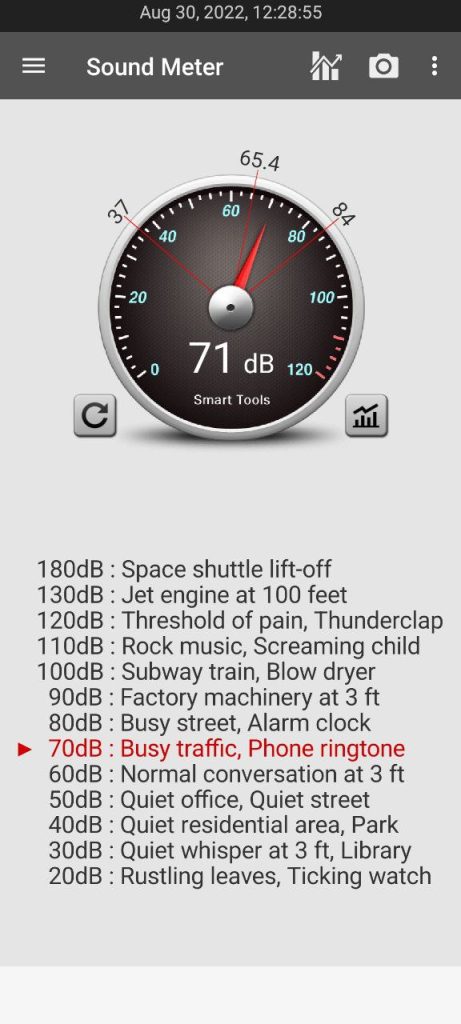 Once the OG sucker comes in contact with the vagina and clitoris, the sound is immediately muffled but, still, perceptible.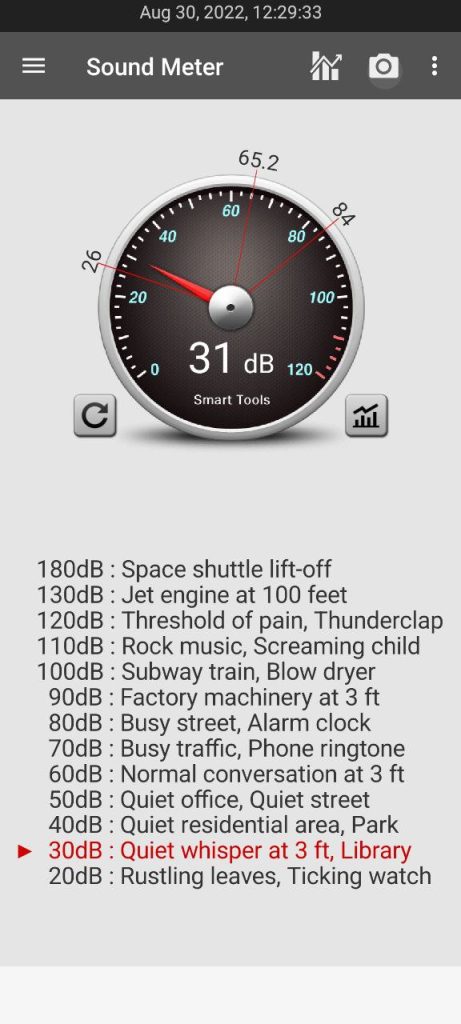 Material
The OG clit sucker is made of slim, firm, body-compatible, odorless and waterproof silicone. The gold eclypse part surrounding the 2 buttons is made of ABS plastic, also body compatible. The remote control is made entirely of Abs plastic.
Design
The OG sucker is made of flexible, silky-soft silicone that is comfortable to the touch both inside and out. The vibrator's curved shape fits most women's sizes, and the grooves that cover the vibrator's inner arm provide extra friction and pleasure during use.
Note that you can not use the clitoral sucker without inserting the G-spot arm. Also, keep in mind that OG is more difficult to adjust once inserted. So if you are looking for a clit sucker that's easier to use, you might want to skip the Tracy's Dog OG. If you are looking for a comfortable clit sucker that's easy to adjust, you might want to try the Womanizer Pro40.
This dual vibrator is available in purple, pink ad blue and is completely waterproof, allowing you to use it in the shower or bathtub.
Size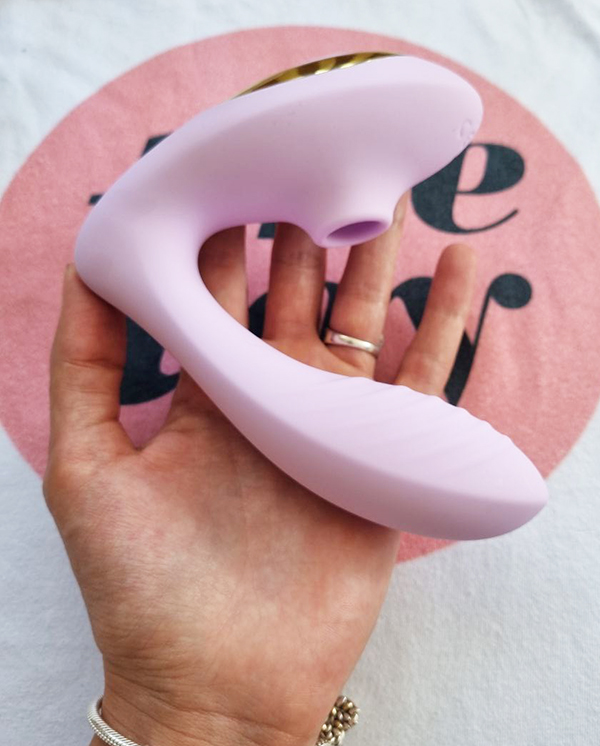 The size of the internal arm is wider than a usual G-spot vibrator, and it has ridges that add to a more pleasurable experience.
The suction arm can be easily adjusted whatever the size and shape of your vulva.
Charging
You can get your OG fully charged in about 2.5 hours. A full charge will run pressure waves and vibration for up to 50 continuous minutes.
Controls
This battery-operated sex toy that has a two-button interface and a two-button remote control. One button controls the internal vibrations, and the other button controls the clitoral sucker. They both function essentially in the same way. Most users (like me) need a little time to get used to the controls of this toy:
It took a little bit to figure out, but it works very well either with one or both vibrators on.
You can also control the OG sucker through the remote from 26 ft (approximately 8 meters) away.
Storage
The OG clit sucker comes with a beautiful storage pouch (mine is purple) where you can store yours away from dirt, dust, and other contaminants.
Cleaning
To clean your OG toy, you just need to wash it with an antibacterial soap under running water. Or, simply use a sex toy cleaner.
Price
Having the immaculate performance of this sex toy, the price aspect is the other best thing about it. You can get yours for under $50 which is half the price you would pay for most clit suckers on the market. Yes, it's not the most discreet and it's not app-controlled but, hey, it does a perfect job in provoking knee-shaking orgasms.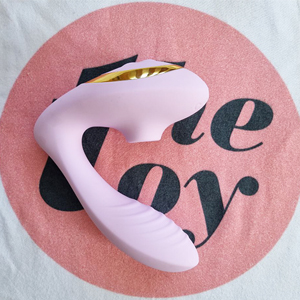 | | |
| --- | --- |
| Power: | (5.0 / 5) |
| Noise: | (3.5 / 5) |
| Material: | (4.0 / 5) |
| Price: | (5.0 / 5) |
| Ease of use: | (5.0 / 5) |
Impressively powerful dual stimulation: simultaneous clit suction and G-spot stimulation
You can buy this product from:
Unboxing
Upon unboxing, you will find:
The gorgeous Tracy's Dog OG clit sucker
A USB-charging cable
A golden remote
A satin storage pouch
A user manual
A couple of Tracy's Dog stickers