Clitoral sucking vibrators use gentle puffs of air that don't actually touch the clitoris to simulate sucking and licking on the clitoris at the same time. These devices are quite innovative for the sex toy industry and are highly appreciated by clitoris owners.
Since the first model of the Womanizer hit the market, clitoral stimulation has undergone a revolution, and clitoral obsessives rave about its gentle suction design and the explosive orgasms they provide. The Womanizer Pro40, the latest model, has been designed to be sleek and fashionable and is now even waterproof.
The exorbitant price tag and crystal button that were present on the previous model have also been redesigned. Now, the design is more elegant and the price – way more affordable!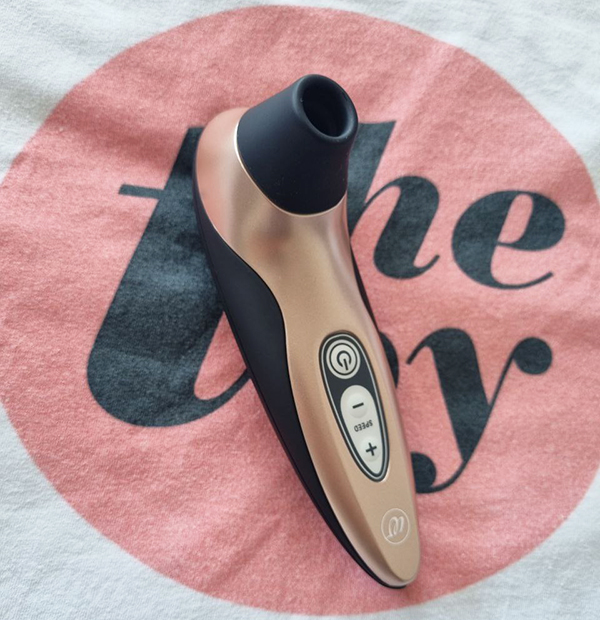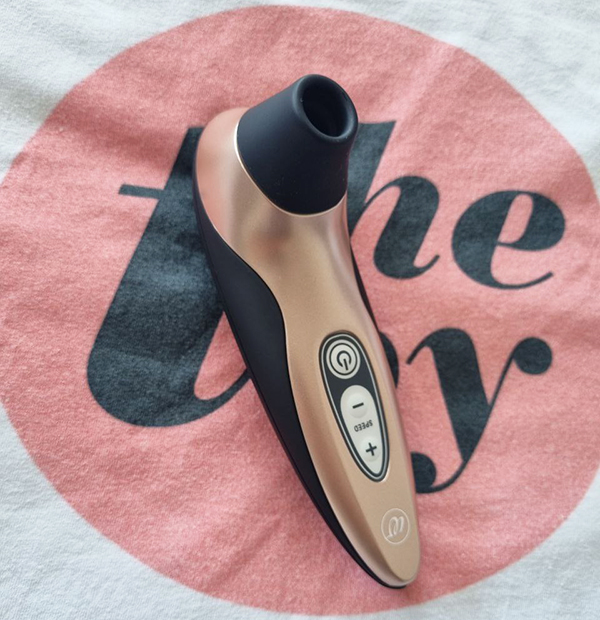 I can't wait to put the Womanizer x Lovehoney through its paces and provide you withmy detailed review in which I share my own experiences.
Pros and Cons
Pros
Guarantees unusual, yet super intense orgasms
Impressively powerful suction
Quieter, compared to most clitoral stimulators
Sufficient playtime and battery life
Rechargeable
Fully waterproof and submersible
Comes with different size replacement tips
Made of non-porous, body-safe materials, and of high quality
Comes with 5-year-warranty
Cons
My Experience with the Womanizer Pro40
When I first tried this sex toy, I did not know what to expect because all sex toys meant for clitoral stimulation use vibrations in direct contact with my clitoris. And this type of stimulation is incredible, it can bring me to orgasm in just a few minutes. Of course, the intensity of the vibrations varies with different types of sex toys. Sometimes they are rumbling and penetrate deep into the body (powerful wand massagers and rabbit sex toys have buzzing vibrations). In contrast, certain sex toys (usually smaller ones, such as bullet vibrators or vibrating panties) offer buzzing vibrations that are more superficial.
Well, with this clitoral sucker, the sensation is quite different from what I am used to. You can not compare it to manual stimulation or oral sex, because it's gentler, compared to the power of the fingertip touch, and more intense, compared to what a tongue can do.
The sensation is something between super teasing and pleasurable, and what I like most about clitoral suckers is that you can delay your orgasm as you want, and when you are ready, you just have to reposition the stimulation head of your toy or increase the intensity.
At first, I thought I would only test my clitoral sucker for a short time, it would not last more than 10 to 15 minutes. But in reality, I masturbated for a whole hour.
I turned on the Womanizer toy and it started making a murmuring sound. This was obviously the lowest setting of the vibrator, so I just spread my labia and put it right against my clit.
The tingling felt nicer than I expected, it reminded me of super gentle strokes during foreplay, yet nothing like I had experienced before.
I let the buzz work on me for a while and then decided to play with the speed modes.
With the first press of the "+" button, I felt the speed increase and more and more exciting waves of pleasure ran through my entire body. Not enough to make me cum, but unusual in a way I have never experienced before and so satisfying that I craved more.
With the next press of the "+" button, I felt the waves of pleasure become even more intense and I could no longer resist them. I knew that if the toy maintained the same contact with my clit, I would orgasm in seconds, so I shifted the hose a little. At that moment, I knew I was licking. There was so much moisture leaking from my vagina that it felt weird that I was not done yet.
It's rare for me that a sex toy can bring so much arousal in such a short time. I knew I did not need much more before I orgasmed, so I positioned the tube of the clit sucker on my clit again. But this time the silicone tube was all slippery and wet. This perhaps made the contact between the toy and my clitoris even better, because without increasing the intensity of the stimulation, I felt like my clitoris was going to explode with an earth-shattering orgasm. One second, another.
And the orgasm that inevitably follows is shockingly strong and long. For me, it was a very unusual feeling, but in the best way possible! The constant waves of pleasure made my feet shake and they went into spaghetti mode, which was a problem because I was leaning against the bedroom wall.
After a while, when I was able to gather my thoughts again, I felt like I could suck some more, and I was shocked to find that the next wave of pleasure was just about to overwhelm me. And as I let it wash over me, it felt even more intense than the last time.
Lastly, I would like to mention my surprise once I decided to turn off the toy. I was impressed by how smart and thoughtful the Womanizer is made. The air-sucking intensity doesn't disappear at once, leaving you in an awkward and uncomfortable situation, but it stops gradually. With the first click on the Off button, the suction intensity is minimized, with the next click, the vibrator stops working completely.
In my opinion, a good sex toy that sucks on the clitoris is the best thing that can happen to a clitoris owner.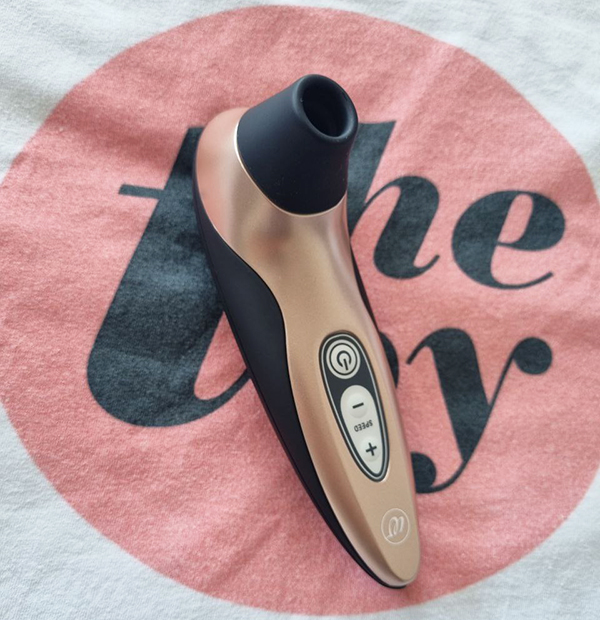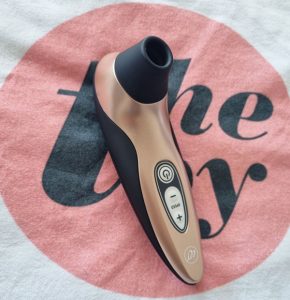 | | |
| --- | --- |
| Power: | (4.5 / 5) |
| Noise: | (4.0 / 5) |
| Material: | (4.0 / 5) |
| Price: | (4.0 / 5) |
| Ease of Use: | (5.0 / 5) |
Groundbreaking Pleasure Air Technology to guarantee exceptional clit stimulation
You can buy Lovehoney Womanizer Pro40 from:
Specifications
Power
The controls of the Lovehoney Womanizer Pro40 are located on the bottom, facing the body. There are three buttons: one for power and two for intensity adjustment. Thanks to the good placement and accessibility of the buttons, the sex toy is easy to use.
There are six intensity levels, with the lowest level being simple but delightfully strong.
The lowest level is also ideal for getting into a sexy mood. When you move up to the higher levels, you'll appreciate that the PleasureAir technology will have you orgasming in seconds. The Womanizer Pro40 is one of the best clitoral vibrators you can buy, and most women are thrilled with the way it feels.
Most women don't need the maximum intensity settings to reach orgasm, but for those who prefer very intense stimulation, these are sufficient.
The good thing about the Womanizer Pro40 is that even the highest settings won't numb your clitoris.
Noise
When I first turned this clit sucker on, it seemed to me that it was ridiculously loud. On higher settings, it makes loud, rattling noises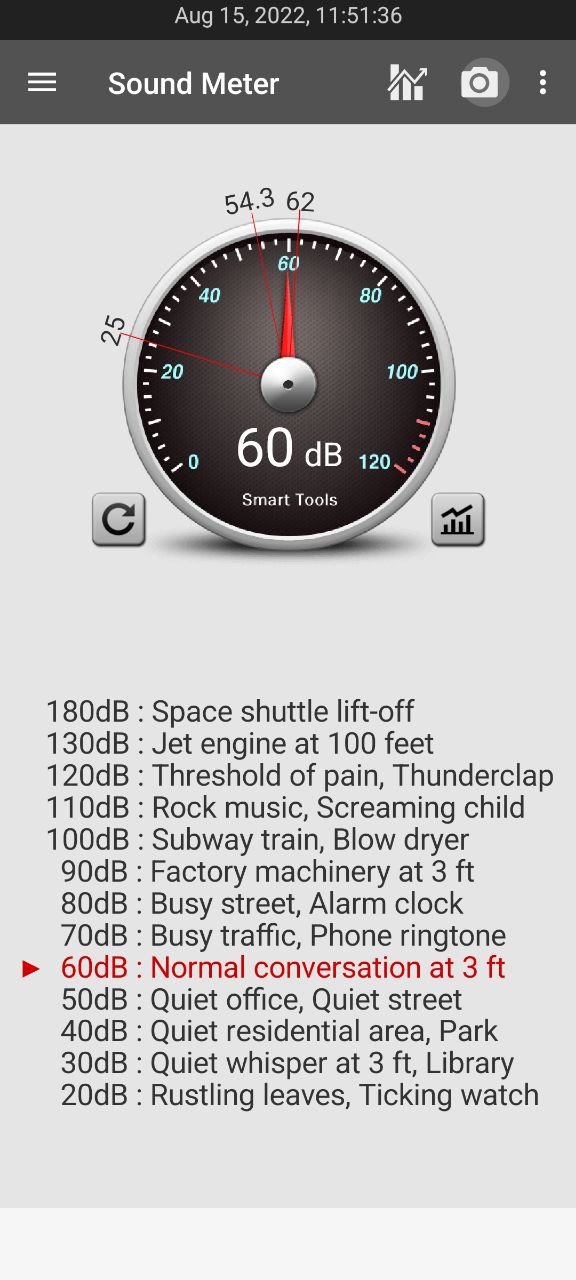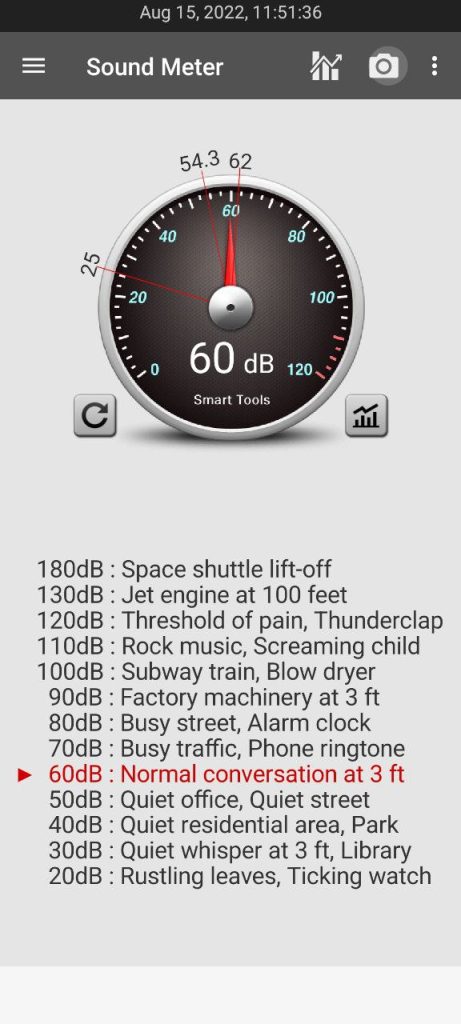 ortunately, the Womanizer Pro40 becomes super discreet once it's in direct contact with the skin, as the noise is muffled.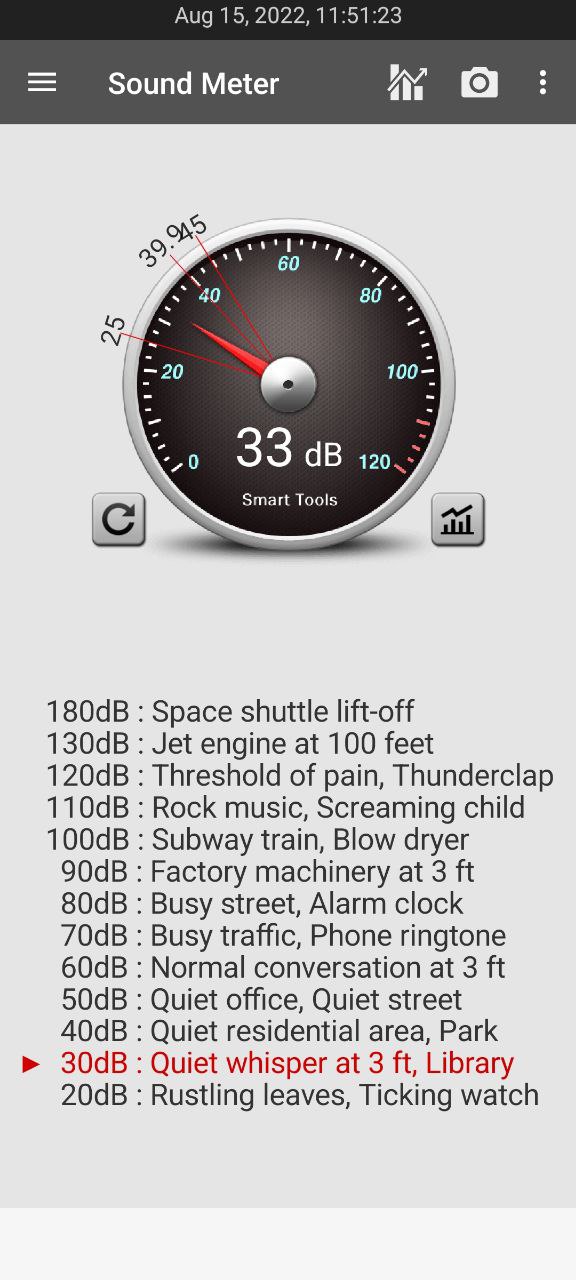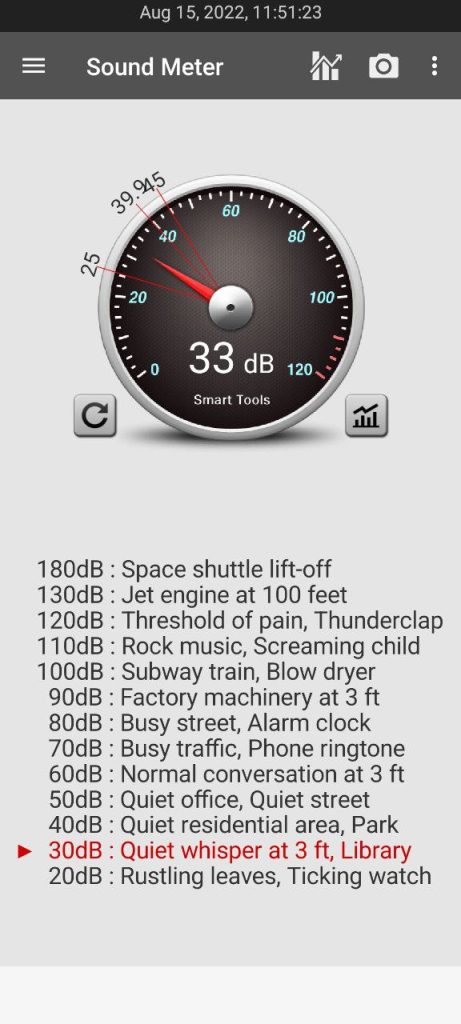 Material
The Womanizer Pro40 is made of a non-porous silicone cap, which is removable, and an ABS plastic body, making it a 100% body-friendly sex toy. It weighs only 1.4 ounces (40 gr)
Design
This clitoris-sucking device has a sleek and simple design, mine is black-silver, but 3 other options are available:
Cherry-red
White-silver
Magenta-silver
Size
The Lovehoney Womanizer Pro40 is 4.7 inches long and 1.8 inches wide making it easy and comfortable to hold and manipulate.
Charging
A complete charge (which takes approximately 2 hours) gives you 90-120 minutes of playtime.
Controls
The controls of the Womanizer Pro40 are easy to use. There are three buttons: an on/off switch, a button to increase the speed and one to decrease the speed.
You can also feel the buttons without having to see them, as they are slightly raised – for those moments when you can not really focus on them.
Cleaning
Remove the silicone head and immerse it in a cup of boiling water to clean it completely, or simply clean it with a sex toy cleaner.
If you don't have enough time, you can also use antibacterial soap and water.
You can also clean the suction head and the vibrating body under running water.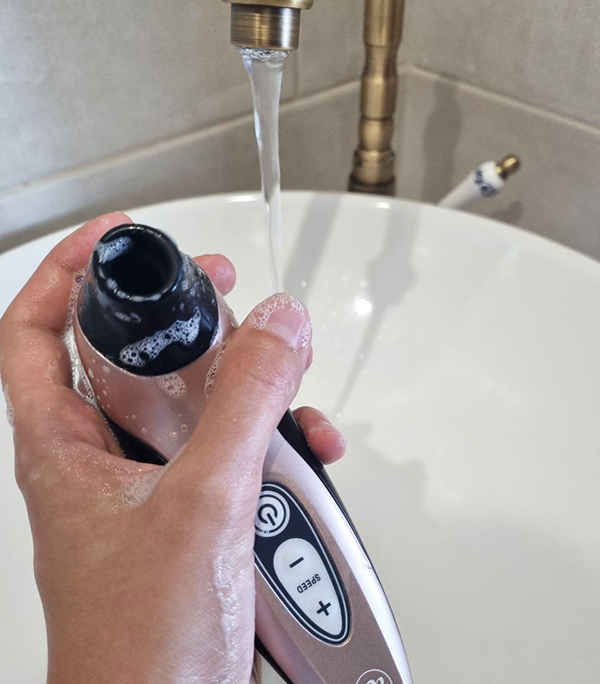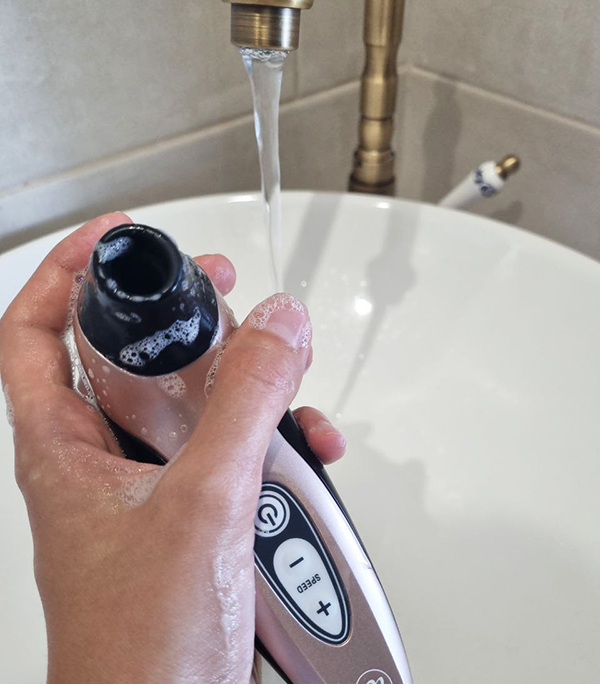 Use only a good quality water-based lubricant along with this sex toy.
Price
You can get the Lovehoney Womanizer Pro40 for $99, which is significantly cheaper compared to the previous model which starts at almost twice as much.  It's not the cheapest clitoral toy on the market, but for the price, it seems like a high-quality and well-made product.
Unboxing
The Womanizer Pro40 comes in a tidy box that has no nudity and no hint about the contents in the box. In your Womanizer Pro40's box you will find:
The Womanizer clit sucker
An instruction manual
A silicone head
A USB charging cable
Unfortunately, there is no storage bag where you can store your toy.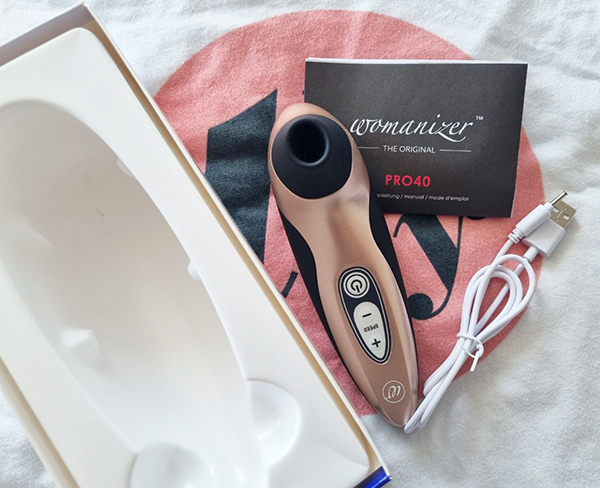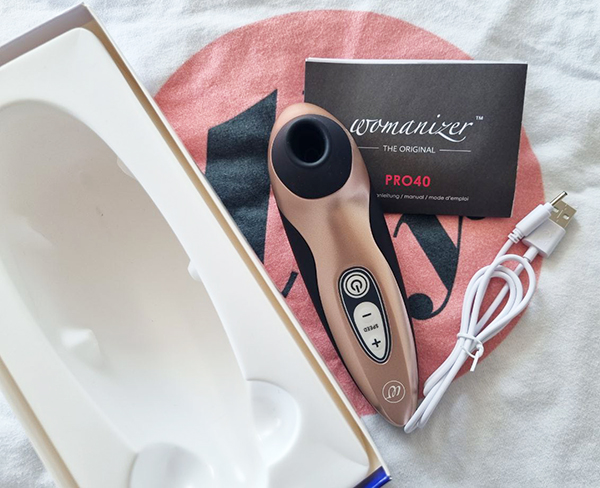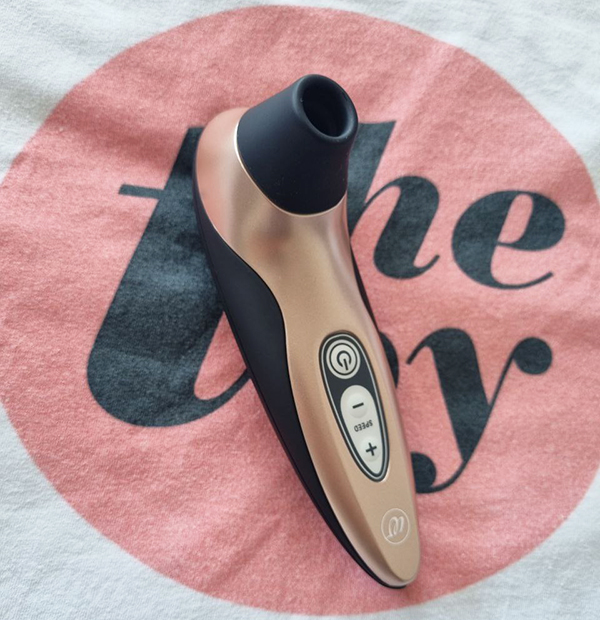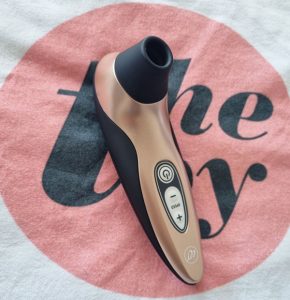 | | |
| --- | --- |
| Power: | (4.5 / 5) |
| Noise: | (4.0 / 5) |
| Material: | (4.0 / 5) |
| Price: | (4.0 / 5) |
| Ease of Use: | (5.0 / 5) |
Groundbreaking Pleasure Air Technology to guarantee exceptional clit stimulation
You can buy Lovehoney Womanizer Pro40 from: