If you're looking to up your game in bed, you've probably heard of the Bathmate Hydromax penis pump. Since its launch in 2006, Hydromax has become one of the most sought-after penis pumps, with over a million units sold! According to Bathmate, this hydro pump increases penis size and sex drive, triggers harder and long-lasting erections, helps with the blood circulation of the penis and increases your confidence and overall sex life. But does it work?
In this Bathmate Hydromax review, I'll share my experience with this penis pump since I have used it for over three months. Read on to find out its pros and cons, my results using it, how it compares to the other pumps in the Bathmate series and if it is worth your money.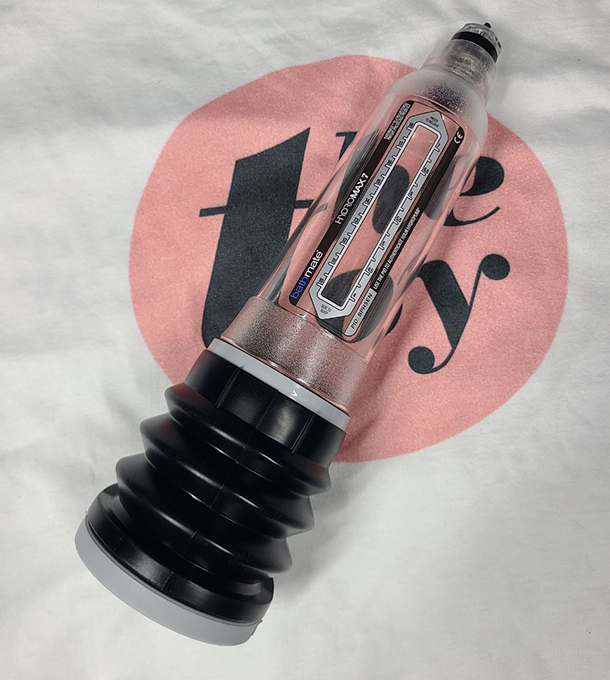 | | |
| --- | --- |
| Suction Power: | (4.5 / 5) |
| Size Gains: | (4.0 / 5) |
| Material and Design: | (5.0 / 5) |
| Experience: | (4.0 / 5) |
Bathmate HydroMax is an effective top-of-the-line penis pump with strong suction and body-safe materials.
You can buy this penis pump from:
My Bathmate HydroMax review summary.
Who should buy this penis pump?
My research revealed that if you do not exercise your penis regularly, it will shrink with age. This is an alarming prospect for many men, making this toy an ideal solution for those seeking to maintain or temporarily increase the size of their penis.
Bathmate developed Hydromax to aid men who suffer from premature ejaculation; I have experienced an extended duration of pleasure during intercourse, so I can appreciate how this product could benefit those dealing with such issues.
If you want to increase your penis length and girth
If you want to exercise your penis and keep your stamina
If you experience premature ejaculation
If you are on a budget and can't afford the HydroXtreme but want similar results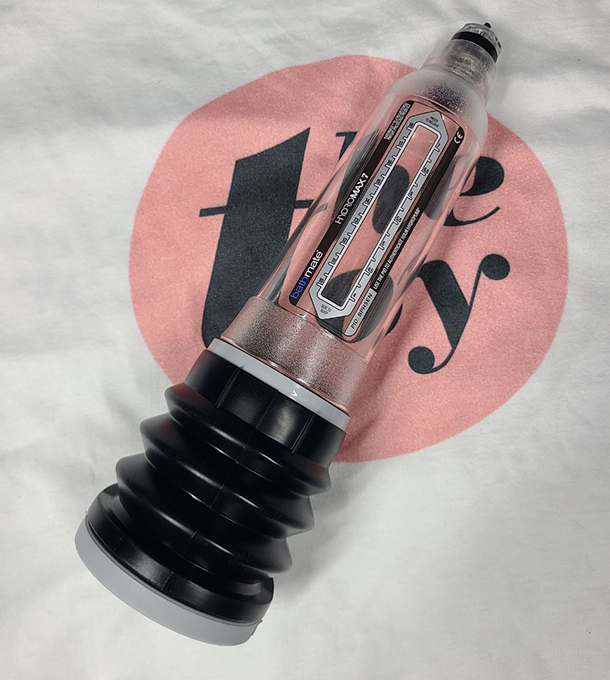 Who should pass?
If you are on a budget – it's a pricey pump.
If you don't have time and can't create a routine, you need to use the pump daily to get the best results.
Bathmate Hydromax Pros
The Bathmate pump is a must-buy for men because:
It gives instant results: The pump elongates your member within the first five minutes of the pumping session.
The results last longer: Your penis will remain bigger and feel more vital for the next 24 hours. Back in bed, your female partner will praise you too.
Safe for your penis: The Bathmate Hydropump distributes water evenly around your penis, preventing injuries associated with uneven water distribution—all thanks to hydro vacuum technology. Besides, vacuum pumps are medically classified as safe for skin use.
Comfortable to use: The soft spongy seal comfortably fits in your groins without chafing. And the warm water inside the tube makes your penis feel excellent. I love how this water stretches my shaft before I start pumping.
It improves your bed performance: Besides awakening your sex drive, Hydropump improves your endurance and stamina. I'm happy I give my wife streams of orgasms before exploding like a powerhouse.
It is a riskless buy: Bathmate's Hydromax has a two years warranty and a 60-day guarantee, allowing you to request a refund or replacement should the delivered product fail to meet your standards.
Bathmate Hydromax Cons
Requires you to use it regularly: Bathmate pump boosts your penis length and circumference. However, you must use this device regularly to maintain your penis size, which is time-consuming.
No accessories – it comes at a lower price tag but does not have the goodies of the Bathmate HydroXtreme pump, which are very useful and worth it.
Compels you to manscape: The soft spongy seal won't work well when used on a forest of pubic hair. If you have hair on your pubic area, you must trim it very low. Shaving is unnecessary, although it works better since it creates a more robust vacuum seal.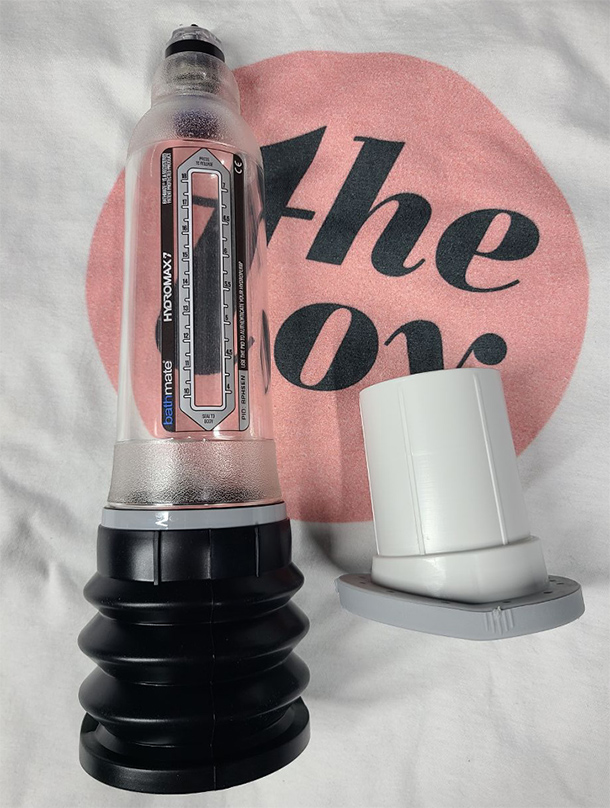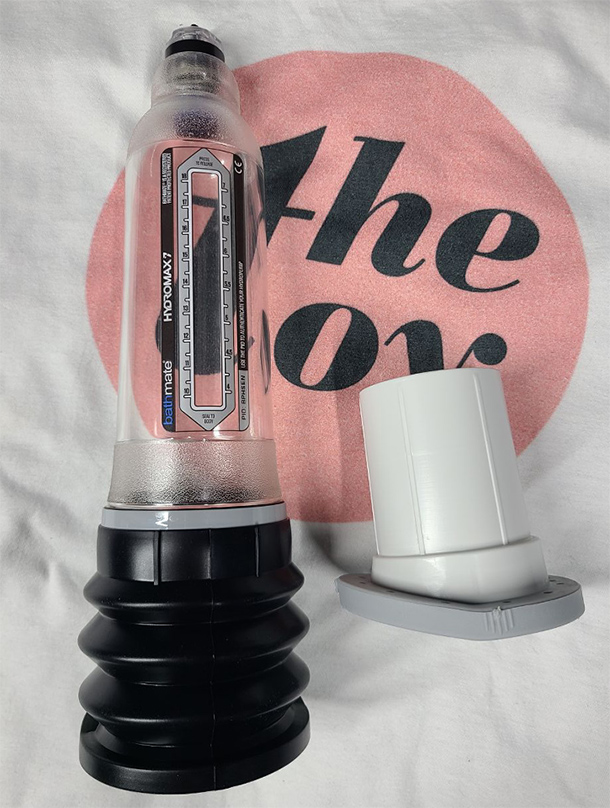 What is the Bathmate HydroMax pump?
The device is a popular penis pump that uses water vacuum technology to trigger penal enlargement and bolster your sexual health.
It features:
A tube, which accommodates the penis during the stimulation
A soft padded seal that fits around the pubic bone to seal water from leaking out while preventing entry of air into the tube
A pump for expelling water through the valve to create a vacuum, which triggers the suction pressure
A valve that controls the pressure in the device for a better experience
The Hydromax series was introduced to counter the power and performance problems associated with its predecessor—the Bathmate Hydro pump, hence the suffix 'max.' It offers 35% more power than Bathmate Hydro.
Hydromax is safer and more comfortable than air pumps, as it evenly covers your penis with water to cushion it from injuries associated with traditional air pumps.
The hydro pump comes in a range of sizes, including:
HydroMax3 – erect girth – up to 6 inches / 15.5 cm; erected length – up to 3 inches / 7.5 cm
HydroMax – erect girth – up to 6 inches / 15.5 cm; erect length – 3 to 5 inches / 7.5 to 12.5 cm
HydroMax7 – erect girth – up to 6.5 inches / 16.5 cm; erect length – 5 to 7 inches / 12.5 to 15.5 cm
HydroMax7 wide – erect girth – up to 7.5 inches / 19 cm; erect length – 5 to 7 inches / 12.5 to 15.5 cm
HydroMax9 – erect girth – up to 7.5 inches / 19 cm; erect length – 7 to 9 inches / 17.5 to 23 cm
HydroMax11 – erect girth – up to 8.5 inches / 21.5 cm; erect length – 9 to 11 inches / 23 to 28 cm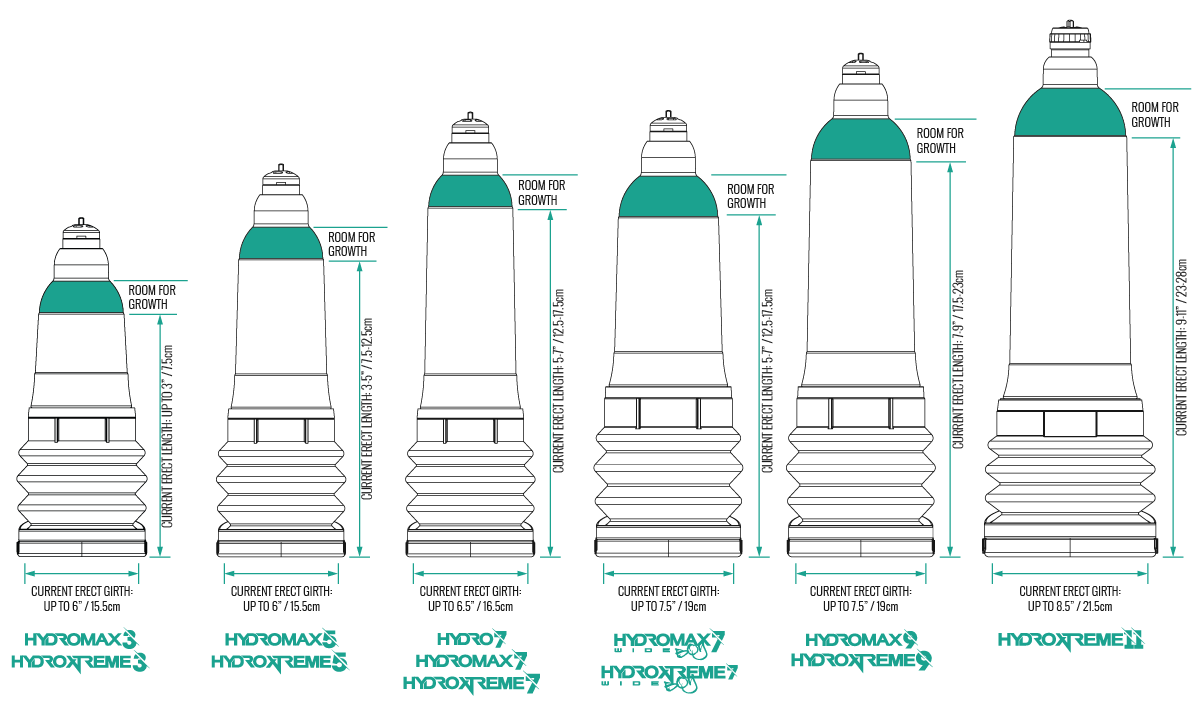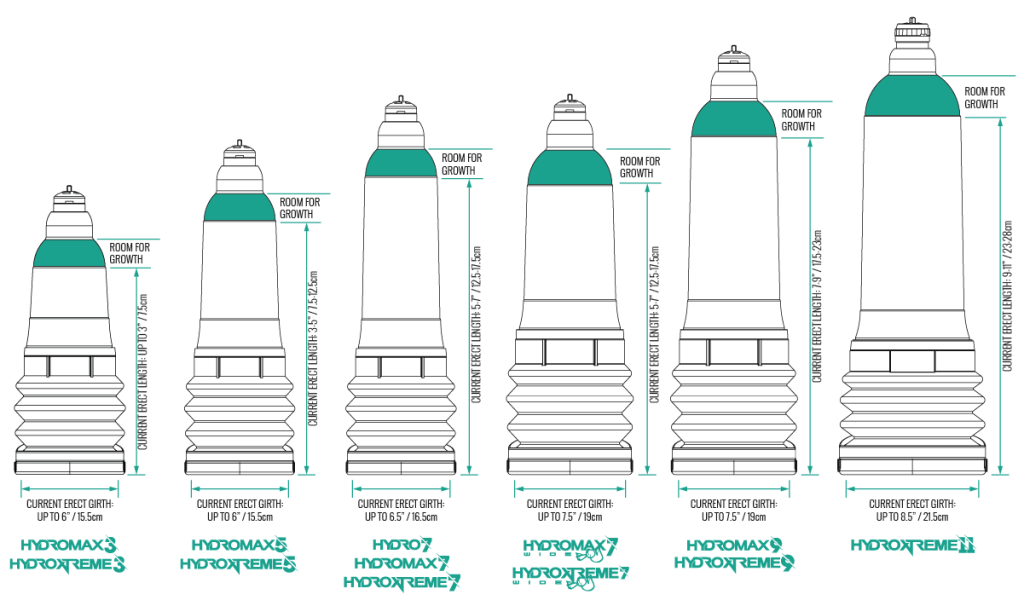 If unsure of your penis size, it will be wise to take the measurements before buying. You want to buy something that fits your penis comfortably and allows for expansion.
How does this penis pump work
The hydraulic pump uses a suction mechanism to cause erection and boost your sexual health. After you insert your penis into the featured tube and start pumping, the water is expelled from the device, creating a vacuum. As you continue pumping, the nerves surrounding the tip of your penis and other parts of the penis become active, causing the penal muscles to relax.
The relaxed muscles, in turn, cause the penal blood vessels to dilate, allowing for more blood circulation. The increased blood flow, in turn, activates the corpus spongiosum (a mass of spongy tissue that controls erection) to cause an erection.
What if you have erectile dysfunction? Here is how it works with people with ED, although it is recommended to talk with your doctor before buying a penis pump.
In that case, the sucking power of the pump forces your penis to enlarge to fill the vacuum while pulling more blood into your penile blood vessels. With sufficient blood supply, the corpus spongiosum and other erectile chambers fill up with blood to awaken your penis.
While the suction pressure increases the circumference of your girth and penis length instantly, you need to continue using the penis pump to get permanent penis growth. So you must create a Bathmate routine for the best results. And after a few weeks of regular sessions, you can start using masturbators as well.
According to the manufacturer, using the penis pump repeatedly would also boost your sexual stamina.
Pumping style: bath vs. shower vs. air
Bathmate is very versatile. You can use it in the bathtub, shower, or without water in the air.
You must fill the penis pump with water and place it on your pubic area. Then start pumping by pushing the device down to your body, and the water will exit from the valve on the top. This will create more potent suction, and your penis will start erect.
I have tried all three pumping styles, and the bathtub style was my best. The soft padded seal worked perfectly well, giving me powerful suctions to my penis. It was hard and straight within the first minute of pumping.
The shower style worked perfectly well, but I found it tiring. Holding the device (Hydromax 7), full of warm water, with one hand while having my testicles with the other was arduous. The next time I used my strap from the HydroXtreme kit, it was much more enjoyable. If you get the Hydromax7, make sure to buy a shower strap.
Pumping the device in the air did work. However, the pump's comfort pad couldn't hold on well, and there was a lot of chafing. I won't recommend you use air pumping style.
Although the silicone is soft enough and the device is easy to pump, I prefer the HydroXtreme pumping style with the handball pump. It is much easier, and the overall experience is better.
Design and suction power
The Bathmate Hydromax is made of medical-grade, body-safe materials that are dermatologically tested. It comes in 5 different sizes to cater to all penis sizes falling under 11 inches.
To use a penis pump, you need water for efficient operation, so the weight of the various Hydromax models depends on their size and water-holding capacity.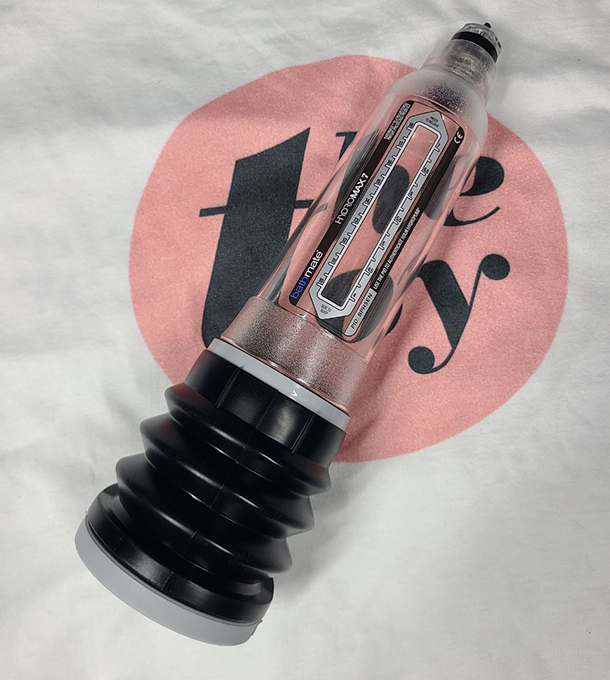 The other design features of this penis pump include the following:
A tube: For inserting your penis
A Comfort insert: Seals the Bathmate tightly at the base to prevent the entry of air and helps in creating a vacuum.
A pump: Works in tandem with the seal to expel water from the tube, creating the suction pressure when you squeeze the pump
A Latch Valve: Allows you to release pressure inside the tube for an immersive sexual experience
The body is comparable to the other Bathmate vacuum pumps – Hydro and HydroXtreme.
This penis pump features a silicone comfort pad inserted into the soft, easily compressible bellows and attached to a clear, rigid plastic chamber.
The HydroMax is equipped with a convenient quick-release valve mechanism, enabling you to quickly and easily release the vacuum and remove your penis from the pump upon completing your session or discomfort.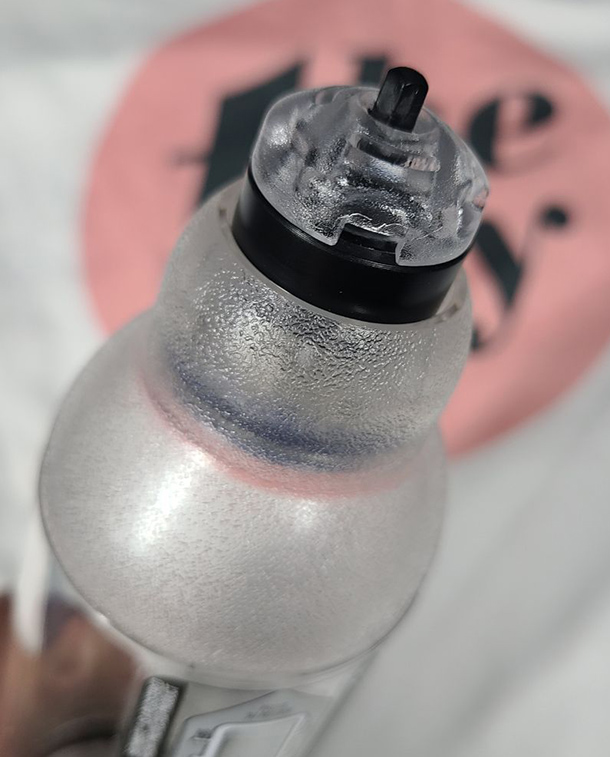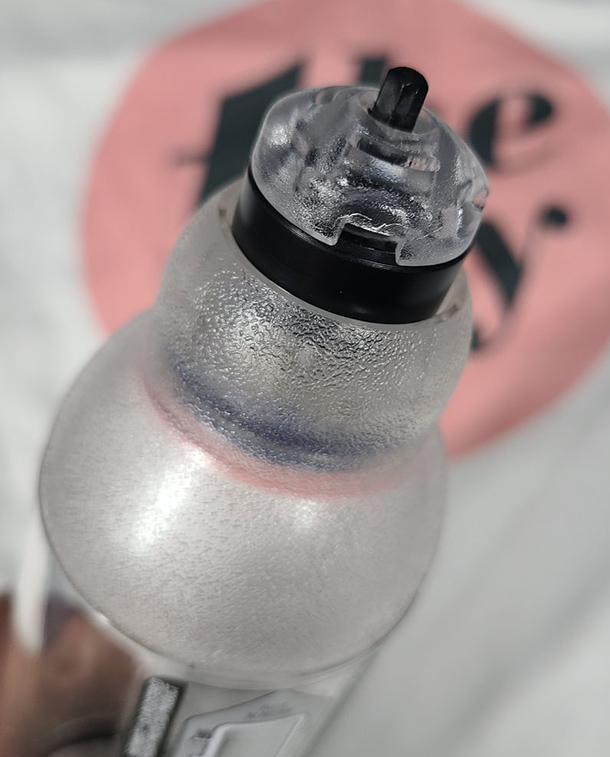 The black pip at the apex of the Bathmate hydro pump serves as a valve, shutting off water flow when tilted. When the pip is in a straight position, the water passes through the pump unimpeded. This is beneficial for filling the pump with water.
It comes in clear, blue, and red colors to give you options to choose from. It delivers 35% more power than Bathmate Hydro.
How often should you use the pump?
You should use the Bathmate pump for 2 to 3 minutes, then relax for 2 minutes per session, three times a day, amounting to 15 minutes of workout time per day.
For permanent gains in size, you must stick to the above daily sessions for at least three months.
Otherwise, using a penis pump on and off will only give you temporary gains size that lasts up to 24 hours.
My Hydromax results & gains
I heard about this penis pump from a friend, and I was curious to see what it could do. I was confident of my size and girth, so I ordered Hydromax7. It was delivered two days after placing the order.
First, I was impressed by how my device was discreetly packed. I had to remove two boxes before accessing the actual Bathmate branded box. And the box contained the pump and user manual.
The build materials felt robust and skin-friendly. I headed straight to my bathtub, and guess what I realized?
Unlike the air pumps I was used to, the device delivered strong and gentle suction without chafing.
My flaccid penis got erect in the first minute when I started pumping. It looked bigger and fuller. I removed the device in the 2nd minute to relax. I could easily control the pressure using the valve at the device's tip.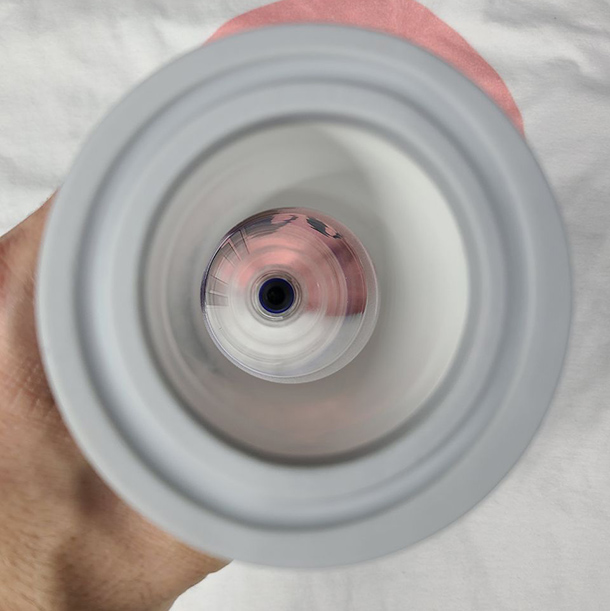 I have been satisfied with the size of my penis. Still, after using HydroMax7 for a few months, my erections are significantly harder, and I have seen an increase in my penis length of around 0.5 inches and my circumference of about 0.3 inches. My girlfriend is also extremely pleased with the results, noting that it feels much larger. In addition, my endurance and sexual performance have improved dramatically, allowing me to last longer before ejaculating.
Although it took two months of consistent use before the change became evident, HydroMax has demonstrated its efficacy through various benefits.
enhanced erectile function
increased size
improved performance
satisfaction for partners
greater confidence in the bedroom
I am pretty happy with this Bathmate pump and recommend it to anyone seeking a top-notch penis pump who does not have the budget for the Bathmate HydroXtreme pump (my favorite so far).
Is the Hydromax Pump Safe To Use?
Yes, the penis pump is safe for your penis, but I would not call it a sex toy. According to the manufacturer, the construction materials are clinically proven safe for the human body.
On the same note, the pump uses a patented hydro vacuum technology that distributes warm water throughout your penis. The water around your penis delivers a pleasurable suction without chafing your skin.
You must follow the manufacturer's safety instructions in the book. For instance, you should only pump the device for a short time or combine the pump workout with other techniques. Make sure to read all the safety instructions included in the manual. I have them listed in the HydroXtreme review, but they are the same for all the series.
Hydromax penis pump Sizes (Which Model Should You Get Based on Your Penis Size)
When choosing your water-based penis pump, you must pick a device that fits you snugly while allowing some space for expansion.
So, measuring your penis size is very important.
Measuring the penis size entails:
Taking the length of your erect penis from the pelvic bone to the tip
Taking the circumference of the thickest section of your dick (the girth) while erect
Use a tape measure to measure the length and the circumference of your girth, and then use the measurements to choose the model that will fit your sizes well.
Need a measuring tape? A Bathmate measuring gauge or a combination of a ruler and string will suffice.
Suppose you have problems choosing a suitable device. In that case, you can enter your erect length and girth on the Bathmate penis size calculator, which will recommend the right size for your penis.
The options to choose from include Hydromax 3, 5, 7, 7 wide, 9, and 11, as discussed earlier.
If you are concerned about the colors, the pump comes in clear, red, and blue colors to provide you with options. I would recommend the transparent option if you want a clear view of what is happening in your genitalia.
Hydromax vs. Hydro vs. Hydroxtreme – What Are the Differences
The Bathmate brand has introduced three series of penis pumps into the industry. These include the Hydro series, the Hydromax series, and the HydroeXtreme series.
The above three series differ in their design and functionality. And familiarizing yourself with each of them would help you decide which is best for your penis.
Below is a detailed discussion of each and their differences.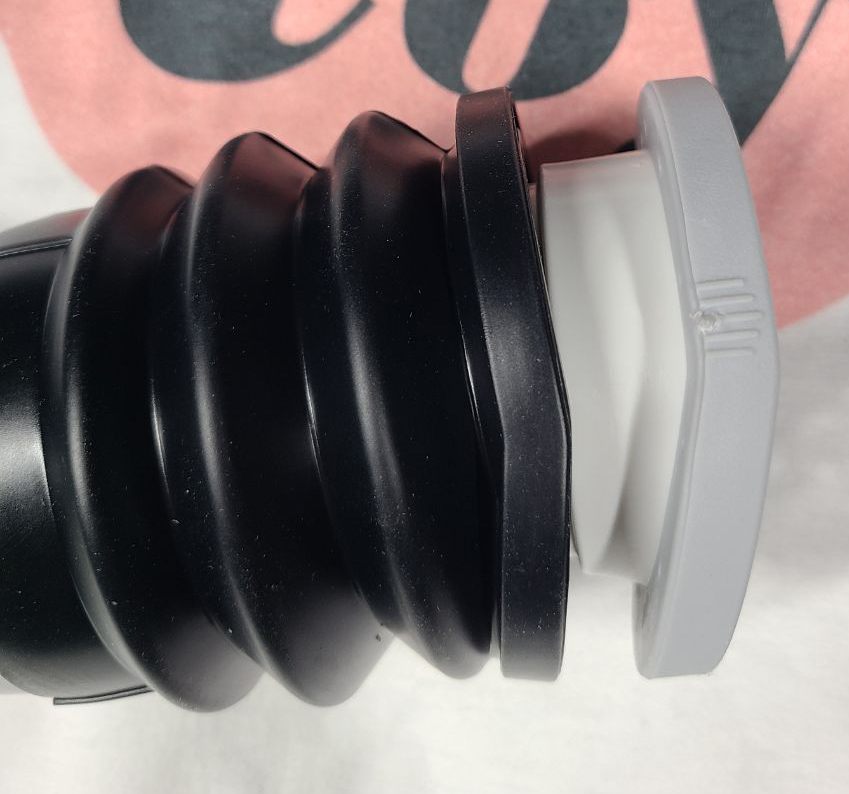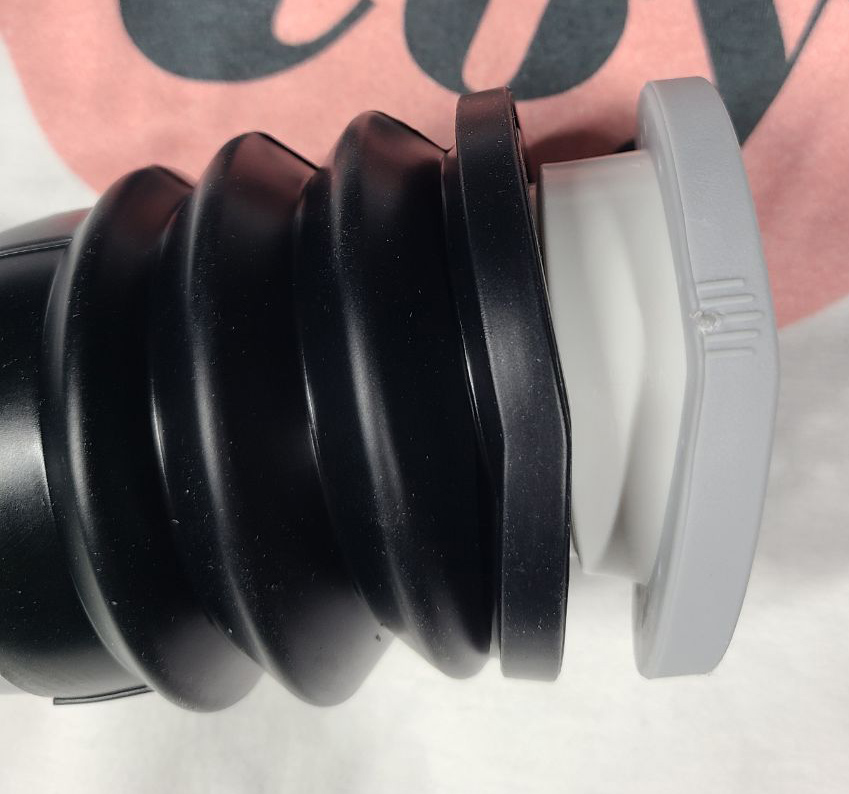 Bathmate Hydro Series
The Bathmate Hydro pump is the most basic and first vacuum pump in the Bathmate product line. It comes in only one size and has the least pumping power compared to the other two series.
Its package lacks any product accessories, making it the cheapest, selling at approximately $110.
It is ideal for beginners who want to start their penis workouts with low pressure while making real gains.
Bathmate Hydromax Pump
This Hydropump is an improvement of the Hydro device and the best-selling penis pump in the world. It delivers 35% more power than its predecessor at its maximum pressure.
The Hydromax series pumps come in 6 different sizes (discussed earlier) to give you options.
Unlike the Hydro pump, the valve cap in the Hydropump series may work in an open or closed position, and the cylinder is flexible to allow you to rotate and use the ruler on the side of the device.
It is the perfect device to engage in more profound penis workouts. It sells between $129 and $199, depending on the size.
The Bathmate HydroXtreme Series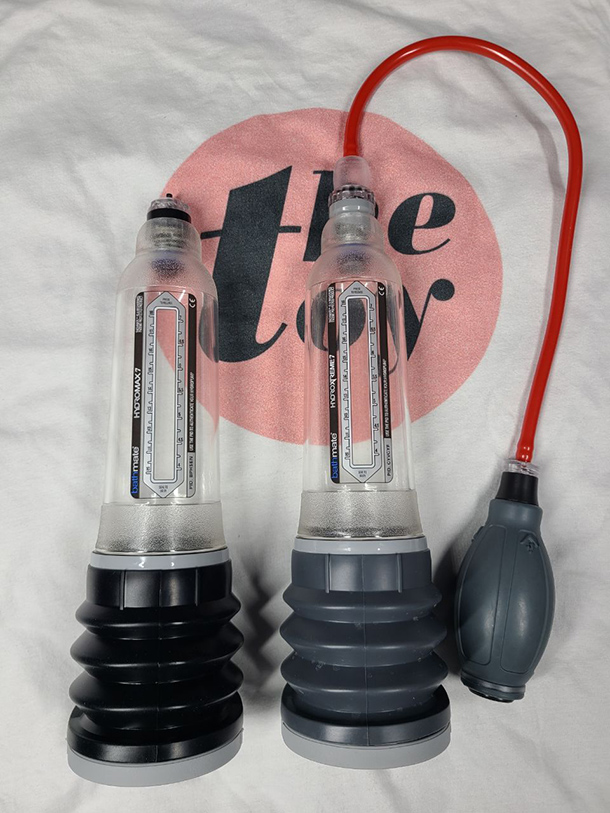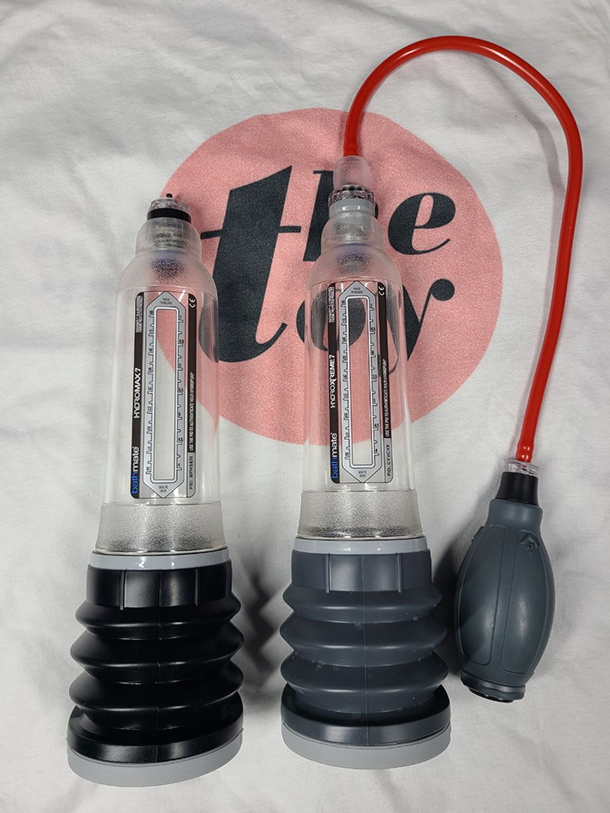 The Bathmate HydroXtreme series pumps are the most potent penis pump in the Bathmate product line. It takes after Hydromax in most aspects but comes with a hand pump for easier pumping and increased pressure.
Apart from the handball pump, Bathmate also packs the Hydroextreme series with accessories like a shower strap, measuring gauge, cleaning spray, cleaning kit, Bathmate towel, and security lock.
This series comes in six different sizes, including HydroXtreme3, HydroXtreme5, HydroXtreme7, HydroXtreme7 wide boy, HydroXtreme9, and HydroXtreme11. And in my opinion, HydroXtreme is the best penis pump money can buy.
How to clean and care for this Bathmate pump
The Bathmate HydroMax pump consists of numerous moving parts that need regular cleaning to remove any buildup and keep them in top-notch condition.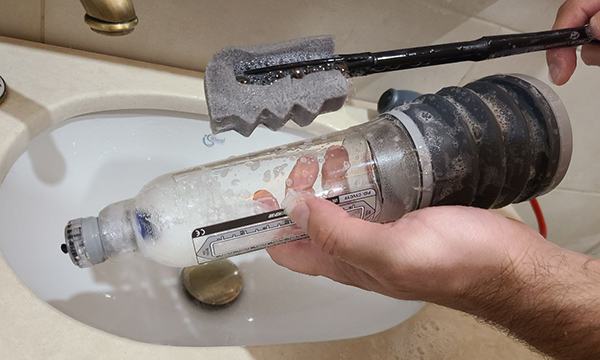 The materials you'll need to clean Hydromax include the following:
Antibacterial cleaning spray (silicone safe)
Cleaning brush
Mild cleaning soap
Warm water
Wiping towel
To clean the Bathmate pump:
Mix a basin of warm water with a mild cleaning soap
Spray the interior and exterior of your pump with the antibacterial cleaning spray. A Bathmate clean will suffice if you don't have the antibacterial spray.
Dip your cleaning brush in water and use its head to scrub the interior and exterior sections of the pump thoroughly. Be sure to attend every groove.
Rinse the spotless pump over warm water to remove soap and the spray residues
Use a clean, soft microfiber towel to buff the pump until dry, and then store it in a clean and dry storage like the Bathmate Capsule Case.
Delivery and unboxing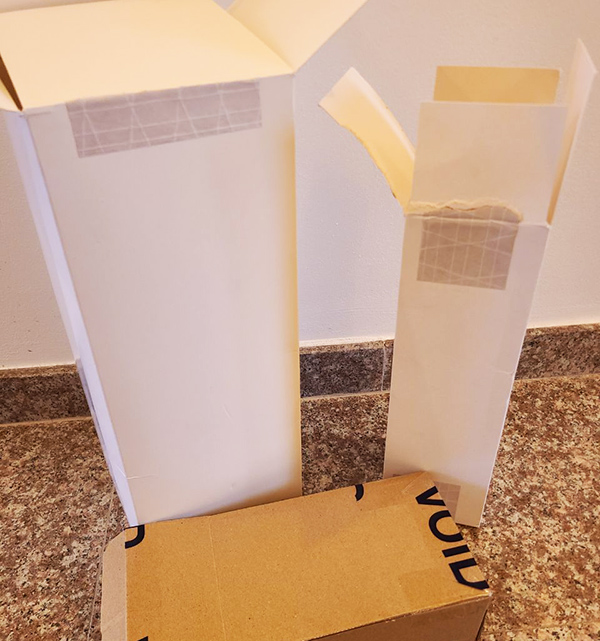 The manufacturer packs your device discreetly and dispatches it within 24 hours. The delivery period ranges between 3 and 5 working days. However, depending on your region, the shipment period may sometimes be shorter or longer.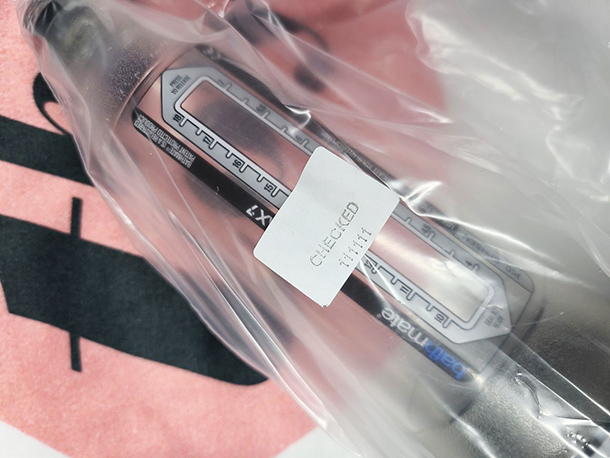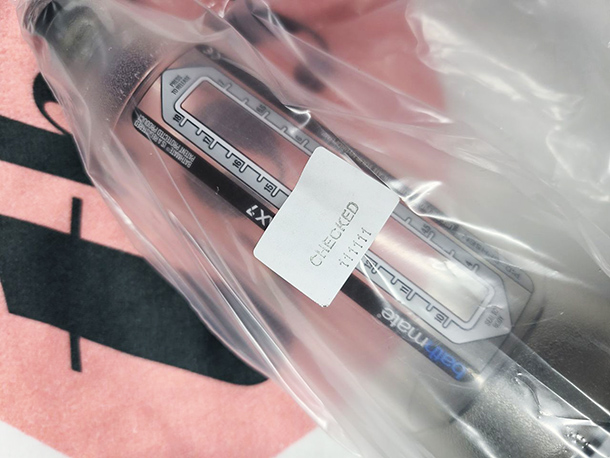 The box contains the pump and a user manual. So, you'll have to buy the cleaning and other accessories separately.
Conclusion of My Bathmate Hydromax Review
The Bathmate HydroMax pump is the most efficient penis pump. It is your go-to option if you want to increase your penis size naturally without injuries and are on a budget. As I mentioned earlier in this Bathmate review, if you have the money, go for HydroXtreme. It has more pressure and comes with many useful accessories, and the handball pump makes a tremendous difference in the pumping experience.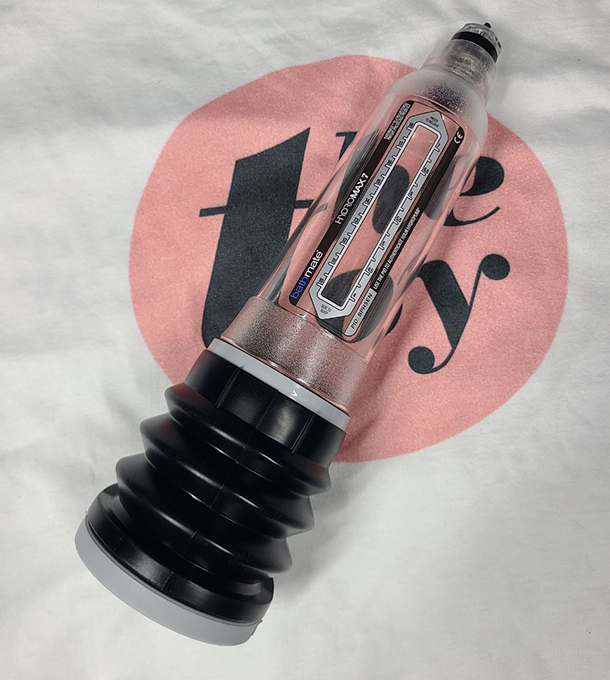 | | |
| --- | --- |
| Suction Power: | (4.5 / 5) |
| Size Gains: | (4.0 / 5) |
| Material and Design: | (5.0 / 5) |
| Experience: | (4.0 / 5) |
Bathmate HydroMax is an effective top-of-the-line penis pump with strong suction and body-safe materials.
You can buy this penis pump from: