LELO Sona 2 Cruise and LELO Sila Cruise are two of LELO's most wanted sonic clitoral massagers for women. Sona 2 Cruise stimulates the clitoris with sonic pulses and waves to trigger super-powerful orgasmic sensations in a matter of seconds. Sila Cruise has the opposite purpose – it gradually stimulates the clitoris to a deeper, slower knee-shaking climax.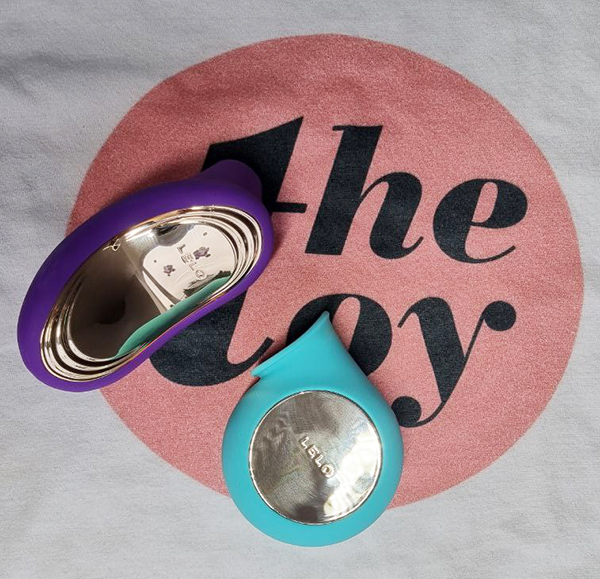 The Cruise Technology is an additional automatic feature that detects when a motor slows down, which happens when you press the sex toy firmly against your skin. When it senses that the motor is slowing down (due to firm pressure), it will use pulse wave modulation to speed up the motor again. This is done to prevent the motor from slowing down too much when you push against it, which usually happens unintentionally.
How do Sila Cruise and Sona 2 Cruise work?
LELO Sila Cruise is a clitoral suction device that I use whenever I have some time to indulge in masturbation. It is not as intense as most clitoris-sucking sex toys. It gradually builds up orgasmic sensations that go deeper and last longer. Lelo Sila is suitable for those who prefer gentle and arousing masturbation sessions that do not end up numbing the clitoris. Lelo Sila is perfect if you want to achieve multiple orgasms in a row.
LELO Sona 2 Cruise is for the more advanced users. The suction is very intense and provides strong orgasms in seconds. I am talking about a very targeted stimulation that taps on the clitoris. For me, the orgasms followed in seconds, but I had to let my clitoris rest for a while after each session.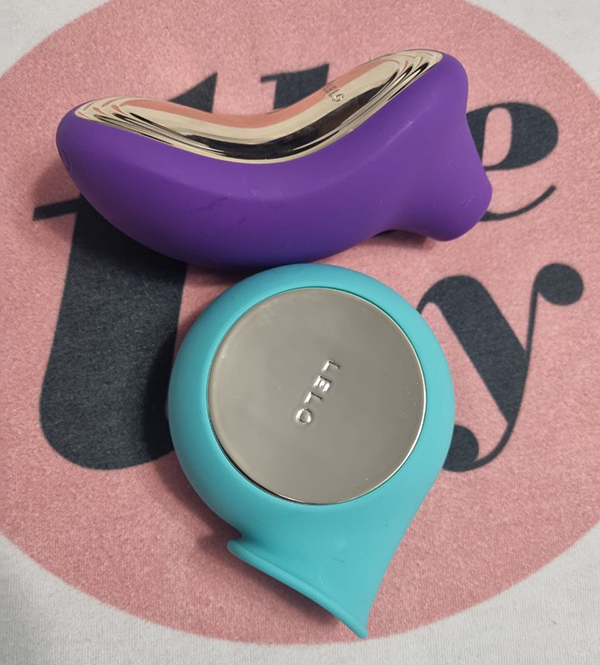 My experience with Lelo Sila Cruise
Before I tested the Sila Cruise massager, I had to read some reviews to make sure I was positioning it correctly. After figuring that out, I applied some lube, set the device, and started it up. And unlike almost everyone else who found the suction insufficient, it was even overwhelming for me in the higher settings.
It massages not only the clitoris but also the area around it, which I am not really into. The vibrations are indeed deep and intense. As Sila Cruise reverberates, I could feel the air pressure blowing onto my clit without directly touching it. This feels amazing! And is followed by a swooning orgasmic feeling that pours all over my body.
But the nozzle of the toy is what made the experience a bit strange for me, at least during my first tests.
After about 3 or 4 sessions, I got used to the feeling and was then able to take full advantage of the toy.
I really liked the Sila Cruise – it has a really clever design that is lightweight and comfortable to hold during use. This is due to the concave part (the golden circle) where you can comfortably position your fingers. I also liked the soft silicone nozzle that vibrates during use and adds to the whole experience.
Yes, the Sila Cruise's opening is twice as wide compared to most clitoral massagers, but once you get used to the feeling, it becomes a useful feature that I am grateful for.
As for the cruise control feature (which makes the price of the toy a bit more expensive compared to the regular version) – I can imagine it being useful for those who need more intensity just before climax. However, I am not one of them. I do not usually press the toy firmly against my clitoris, even before orgasm, so I can not say that it adds to my pleasure sessions.
My favorite aspect about the Sila Cruise is that orgasms come gradually and I can easily go for multiple orgasms per single session without desensitizing my clit.
| | |
| --- | --- |
| Power: | (4.0 / 5) |
| Noise: | (3.5 / 5) |
| Material: | (4.0 / 5) |
| Price: | (3.0 / 5) |
| Ease Of Use: | (5.0 / 5) |
Clit blower for gradual and sensual experience with a wide opening for broad external stimulation.
You can buy this product from:
My experience with Lelo Sona 2 Cruise
The Lelo Sona 2 Cruise is not for everyone. This vibrator is designed for women who enjoy powerful, pinpoint stimulation. Even the lowest settings are intense enough to give me an orgasm, but it's a very different orgasm than the one I get with the Sila Cruise. While Sila builds a gradual, leisurely climax, the Sona 2 rushes the body to achieve maximum pleasure in a matter of seconds.
Sona 2 Cruise is great for women who like a little rougher stimulation, or for women with a lower, less intense sexual libido. The secret of Sona 2 impressive intensity is that it not only stimulates the tip, but also the shaft, and hood of the clit deep inside me.
Personally, I used the Sona 2 Cruise on the lowest intensity setting, and came so fast that I did not even have time to realize what was happening. But I personally do not like that kind of orgasm. It's like something is pushing me to come, and after I do, the whole post-orgasmic feeling is gone. Sure, the orgasm is quick and super easy to achieve, but Sona 2 feels more like a quickie that can not really give me a deeply satisfying experience.
Sila 2's Cruise function works wonders if you like it more intensely before you climax. Even on the lowest setting, the intensity is enough to give you a quick orgasm in no time.
Speaking of intense and targeted stimulation, Lelo recently released their Dot clitoral toy – it is indeed worth checking it!
Since the orgasms triggered by Lelo Sona 2 Cruise are indeed very strong, I usually can not go for another session right after I climax. I have to wait and calm down before using it again.
On another note, in terms of design, the Sila Cruise is my undisputed winner – it's lightweight and feels comfortable in my hand, while the Sona 2 Cruise is a bit clunky and feels a bit odd in my hand. Like I have to twist my hand in strange ways while holding it against my clit.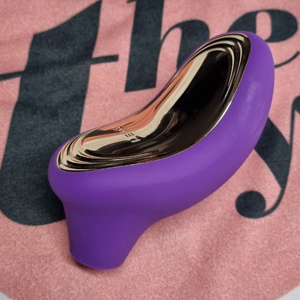 | | |
| --- | --- |
| Power: | (5.0 / 5) |
| Noise: | (4.0 / 5) |
| Material: | (4.0 / 5) |
| Price: | (3.5 / 5) |
| Ease Of Use: | (5.0 / 5) |
Intense clit sucker with tapping effect for fast and intense orgasms. Provides precise stimulation
You can buy this product from:
Specifications
Specs

| Feature | Lelo Sila Cruise | Lelo Sona 2 Cruise |
| --- | --- | --- |
| Power: |  Beginner-friendly |  Very intense |
|  Type of vibrations: |  Buzzy and superficial |  Rumbly and deep |
|  Price: |  $190 |  $150 |
|  Noise Level: |  60 dB. |  38 dB. |
|  Warranty: |  1-year |  1-year |
| Material: |  Body-safe silicone, ABS |  Body-safe silicone, ABS |
|  Size: |  80 x 75 x 35 mm / 3.1 x 2.9 x 1.4 in |  99 x 87 x 56 mm / 3.9 x 3.4 x 2.2 in. |
|  Weight: |  105 g / 0.23 lb |  116g / 0.25 lb |
|  Modes: |  8 |  12 |
|  User time: |  Up to 2 hours |  Up to 1 hour |
|  Charge time: |  2 hours |  2 hours |
|  Standby: |  Up to 90 days |  Up to 90 days |
|  Color: |  Pink, Lilac, Aqua |  Black, Purple, Cerise |
Power
The stimulation intensity of the Lelo Sona 2 Cruise and the Lelo Sila Cruise is basically the same. But it feels completely different because these toys are built differently. Sona 2 has a small nozzle of about 1 cm, while Sila's is twice as wide.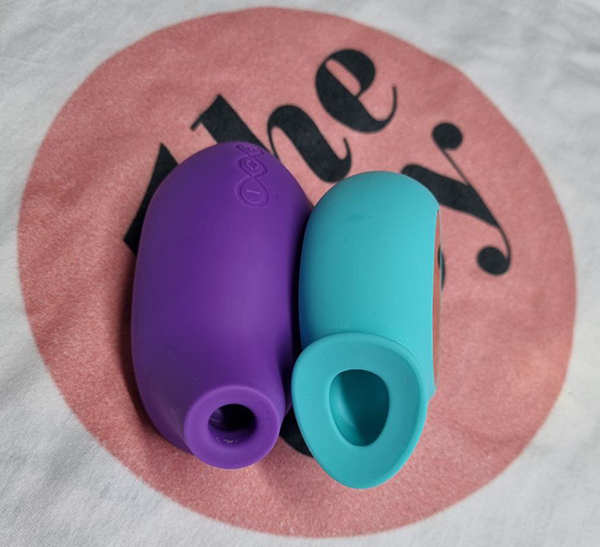 Also, the silicone part that comes in contact with the skin feels completely different. In Sona 2 it is ribbed and sturdy, while in Sila it is inclined and soft.
To me, Sona 2 feels super intense and Sila is softer. Both toys give off rumbling vibrations that penetrate deep into the body and not just on the surface.
Noise
Lelo Sila 2 Cruise is much quieter, compared to the Sila Cruise. These are the results I measured on the highest (constant) vibration settings on both vibrators: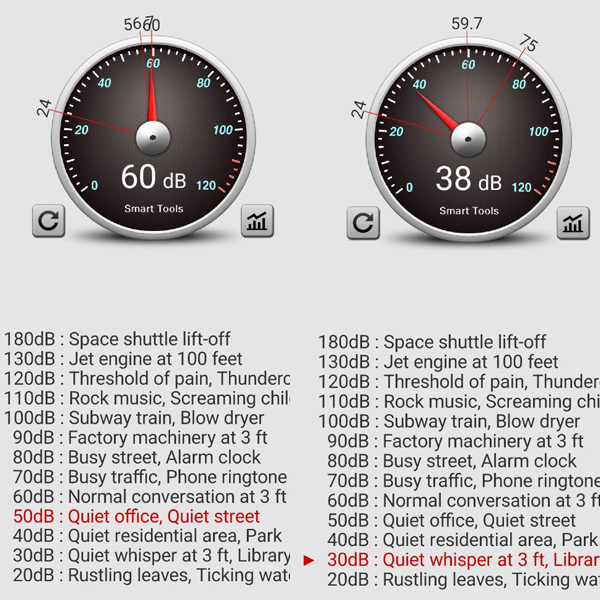 Note that the noise level is measured while the toys were NOT in contact with my body.
Material
Premium quality materials only have been used for the production of both clit-suckers. But while the Sona 2 Cruise feels more sturdy and ridged, the Sila  Cruise is sifter and (for me) feels more comfortable when applied to my labia minora.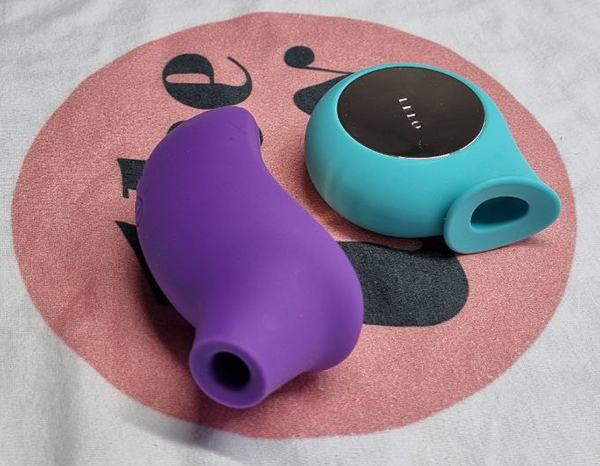 The faux-gold circle part of both toys where the LELO brand is located is also completely body safe, made of ABS-plastic, but it does not come in contact with the body.
Design
The design of the Lelo Sona 2 Cruise and the Lelo Sila Cruise makes all the difference in terms of sensation, power, and comfort. Since both toys pulse at the same pace, it's the different shapes and nozzle sizes that make the whole experience.
While the Sona 2 is very focused and targets only the clitoris due to the small nozzle, the vibrations on Sila feel less intense and wider. Obviously because of the wider nozzle.
As for comfort when holding the toy – to be honest, when I first used the Sona 2 Cruise, I did not hold it properly. I should have held it upside down with the buttons facing me, but I did just the opposite. After holding it that way for a while, I realized something was wrong. It was quite uncomfortable and practically impossible to operate the toy.
And then I turned it upside down and everything started to make sense.
The same goes for the LELO Sila Cruise toy – so the buttons should be easily accessible during use, not the other way around. Believe me, it makes a big difference!
Both toys can be used during PIV intercourse. However, I find it hard to concentrate on my performance because I am busy trying to trigger my own orgasm.
But if you are not like me, I can say that I find both toys pleasurable when I am on top and in the missionary position. My partner says he does not feel the vibrations that my body absorbs.
Size
The exact size of LELO Sona 2 Cruise is 99 x 87 x 56 mm / 3.9 x 3.4 x 2.2 in.
You can see Sona 2 Cruise compared to the size of my palm: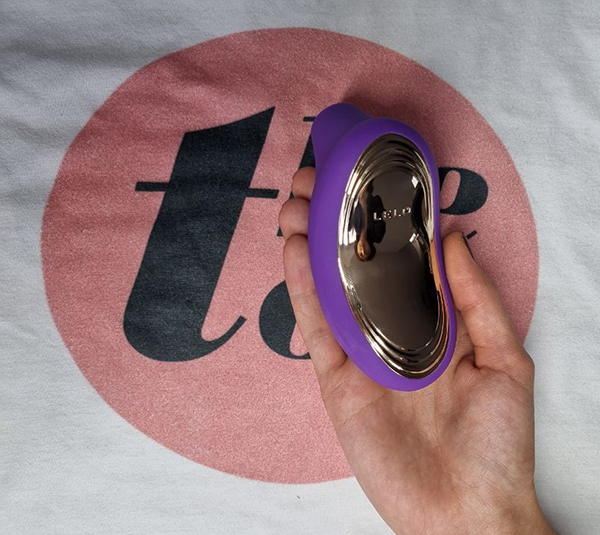 The exact size of LELO Sila Cruise is 80 x 75 x 35 mm / 3.1 x 2.9 x 1.4 in.
You can see Sila Cruise compared to the size of my palm: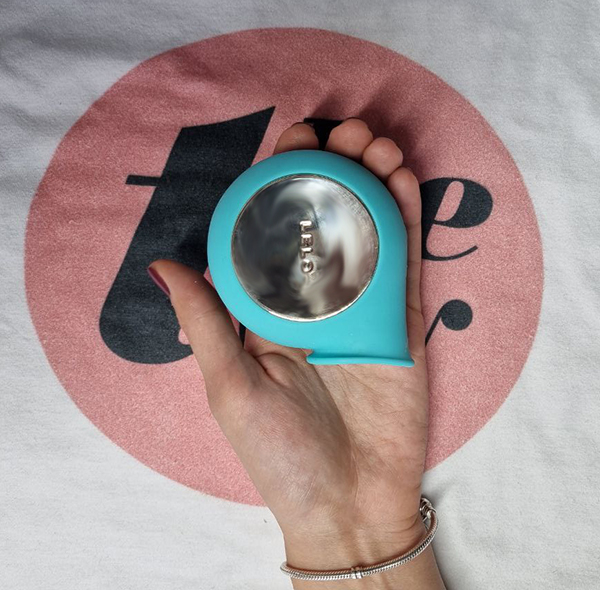 Charging
Both clitoral suckers are rechargeable via USB. However, these toys use regular USB cables and not magnetic ones. Insert the end of the charging cable, which resembles a needle, into the hole at the bottom of the toy to start charging. Connect a laptop or USB wall adapter to the cable.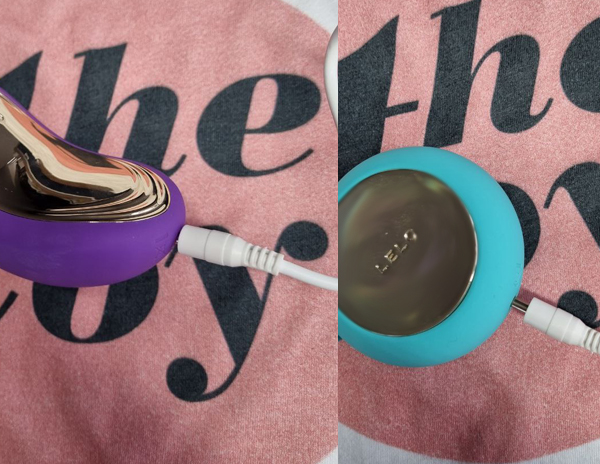 Both Sona 2 Cruise and Sila Cruise provide up to 2 hours of playtime on a full charge, which takes about 2 hours. A full charge will last for about 3 months in standby mode when you aren't using the vibrator.
Controls
On each toy there are 3 identical convex buttons, which are easy to distinguish.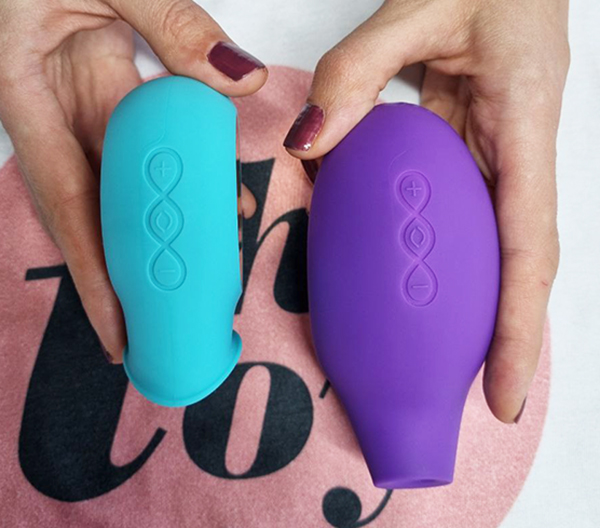 To start using the Lelo Sona 2/Sila Cruise, you need to press and hold the middle button for about 5 seconds.
Both clitoral blowers work at high intensity, so I recommend trying the toy on your palm. You can switch to the lowest intensity by pressing the '-' button until you find your perfect pace. Increase the tempo by pressing the '+' button. Note that with the Sila Cruise you have 8 modes, while the Sila 2 Cruise offers 12 modes.
Cleaning
Both clit suckers are easy to clean – simply wash the Sona 2 Cruise/Sila Cruise with soapy water or with a sex toy cleaner. Be sure to clean the toy before and after each use, and always let it dry completely before putting it away.
Since the toys are completely waterproof, you don't have to worry about water getting into the charging port.
Price
Sona 2 Cruise costs around $150 and Sila Cruise is priced at around $190. Both sex toys have a 1-year warranty and 10 years quality guarantee period.
Sona 2 Cruise or Sila Cruise final thoughts
If I had to choose between these two clit blowing vibrators, I would definitely choose the Sila Cruise. The first few sessions felt a bit strange, as there is no comparable sex toy with such a wide opening, but after getting used to it and figuring out my perfect intensity and pattern, I came to the conclusion that I prefer it to the Sona 2 Cruise. Gradual, harmonious orgasms are my choice for a long weekend solo session.
The Sona 2 Cruise is an excellent choice for women who prefer very targeted, pinpoint stimulation that can reach a very high intensity. It is easy to position and provides quick orgasms.
You can get the LELO Sona 2 or LELO Sila Cruise from LELO's official website! Why do I recommend the LELO website? Because LELO means luxury, precision, and guaranteed satisfaction.