When I first learned of the existence of the OhVenus Mystique wand, my first thought was, "What's so mystic about a wand sex toy?" And after looking at OhVenus' website, I could not be more surprised to find that it is entirely dedicated to the Mystique Wand vibrator. This is their only vibrator (so far), but I have never seen such a concise and inspiring product presentation. "It seems like these guys are really proud of their results," I thought.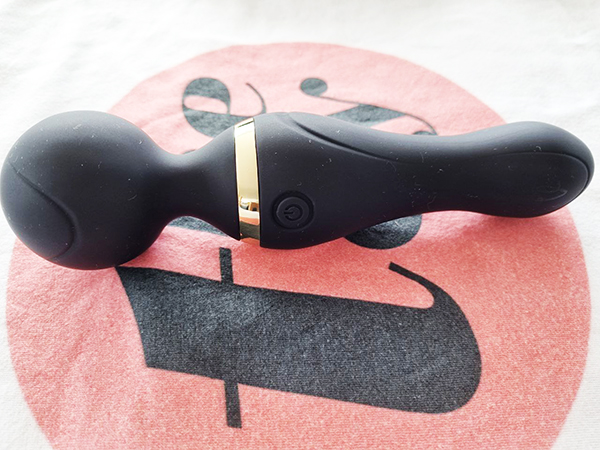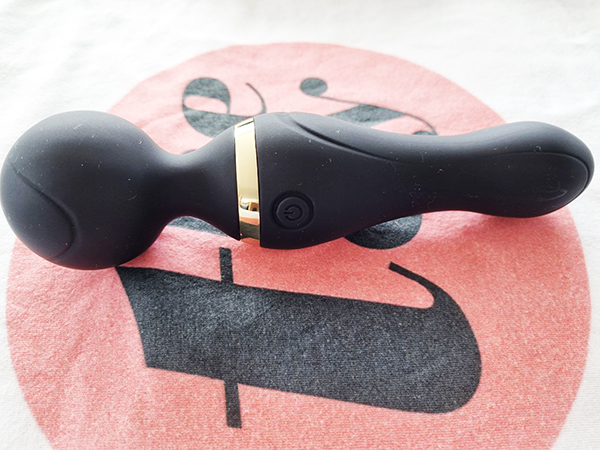 OhVenus is a UK-based company focused on sex-positive and empowering products. It was founded by and dedicated to women, which impressed me from the start. And not because I am a woman, but because I believe women are the better experts on exploring the female genitalia and know-how, where, and when to apply that sweet vibrating pressure.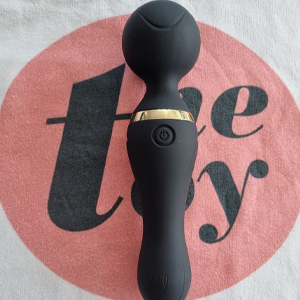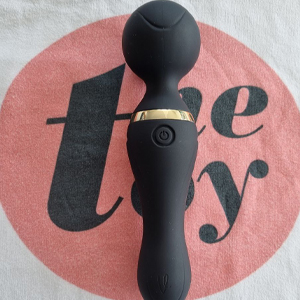 Pros and Cons
Pros
Luxurious yet quite affordable
Simplified one-button operation
Fully waterproof and submersible (IPX7)
Unobtrusive and travel-friendly wand vibrator
Made of silky soft silicone (both the head and the body)
Impeccable packaging (in terms of discretion, product presentation, and design).
Rechargeable USB sex toy
Cons
Has ridges and is therefore difficult to clean
Is not an app-controlled sex toy
How to use
OhVenus Mystique massage wand can be excellent orgasm maker thanks to its robust motor and penetrating vibrations. With its help, you can stimulate the nipples, breasts, and clitoris. You can also use it for anal or perineum stimulation if you wish.
Just press LONG the single button to get your Mystique ready and explore the different intensities and patterns. There are 3 even intensity levels and 6 different vibration patterns for you to choose from.
My experience
My first impression of the Mystique wand from OhhVenus was simply a delight. I was delighted to receive such a well-packaged vibrator with a thoughtful design that was truly inspiring (to me).
And I'll be honest, when I learned that this wand was manually controlled, I wasn't really excited. But when I tried the Mystique, I decided to forgive that little shortcoming.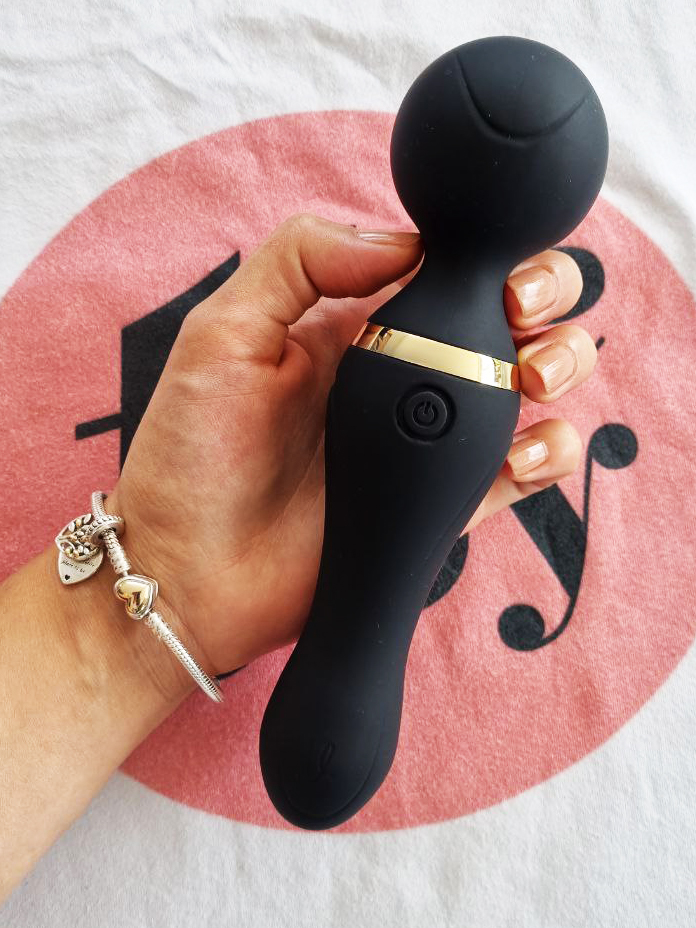 It is the unique shape of this wand that changes everything. The head of the massager has a round shape that guarantees wide stimulation. Your inner and outer labia, clitoris, and vaginal entrance are stimulated simultaneously.
And this was a first for me – I am used to very targeted stimulation, usually, I have to adjust my toys so they sit exactly where I want them to pulse. But with the Mystique wand, it's different. I can just use it, press gently at first, and then add all the pressure I need.
The difference between this broad stimulation and the pinpoint vibrations is that you feel additional pleasure coming from other erogenous zones that the wand also targets. The orgasm is also different (at least for me).
I have found that after I reach my climax, I need a little break before I have the next orgasm. My orgasms triggered by the Mystique wand are complete and exhilarating, making me unable to continue with masturbation.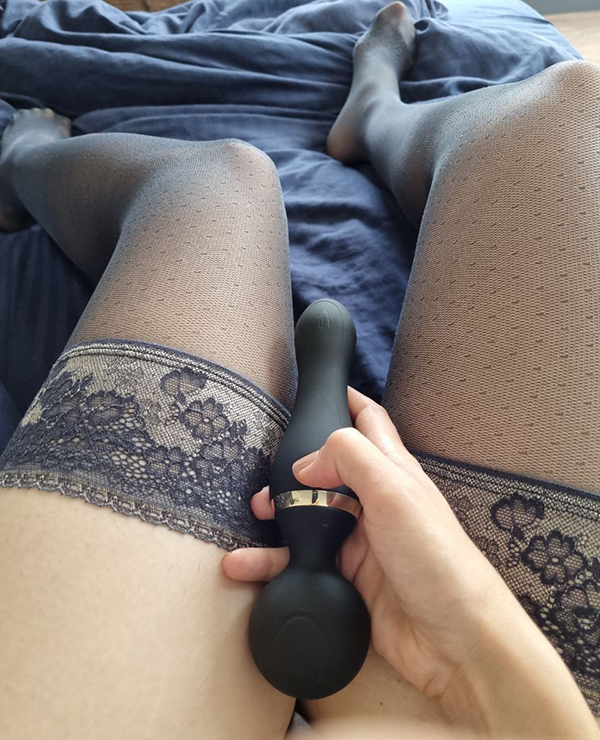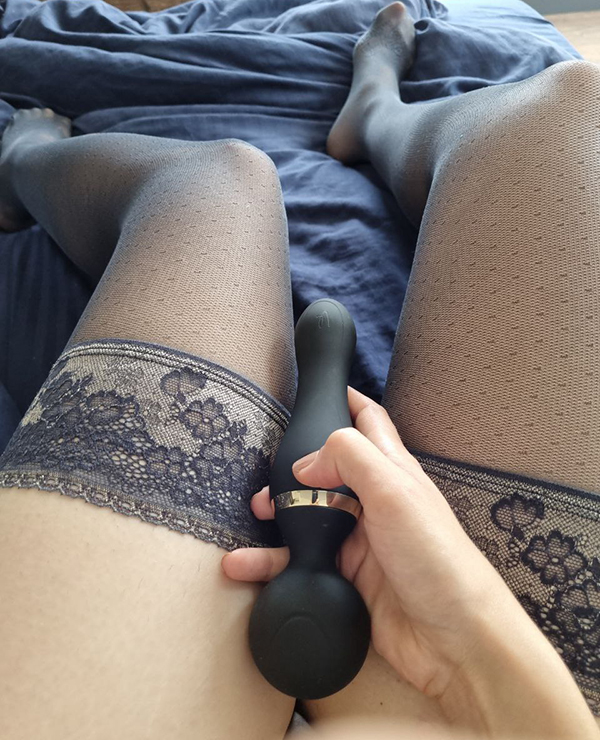 This is probably the secret of this magic wand – how is it possible that something so simple can be so ridiculously satisfying?
Specifications
Power
The OhVenus Mystique is not among the most powerful wand massagers on the market. However, the type of stimulation it provides gives the impression of a rather intense intimate massager. This is because Mystique is a mixture of broad stimulation and buzzing vibration.
Compared to the proven winners in terms of performance (Lelo Smart Wand 2 and We-Vibe Wand), the Mystique is rather weaker.
Compared to the Lovehoney Mantric Wand, the size is very similar, except for the curve.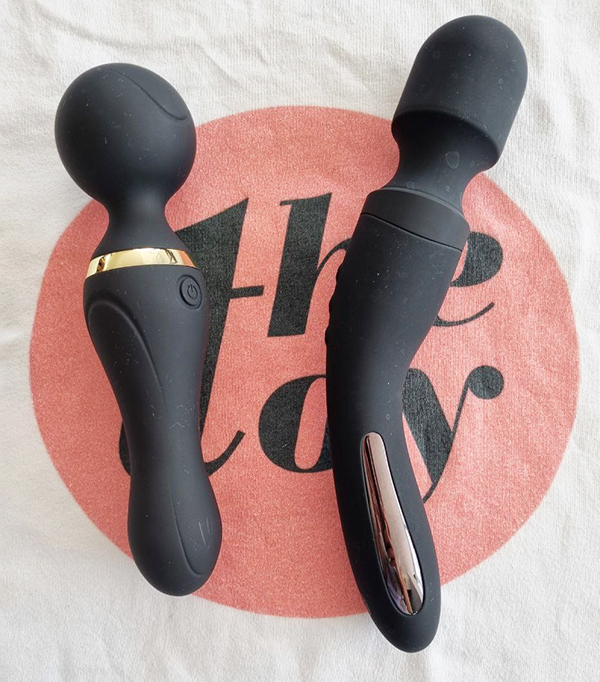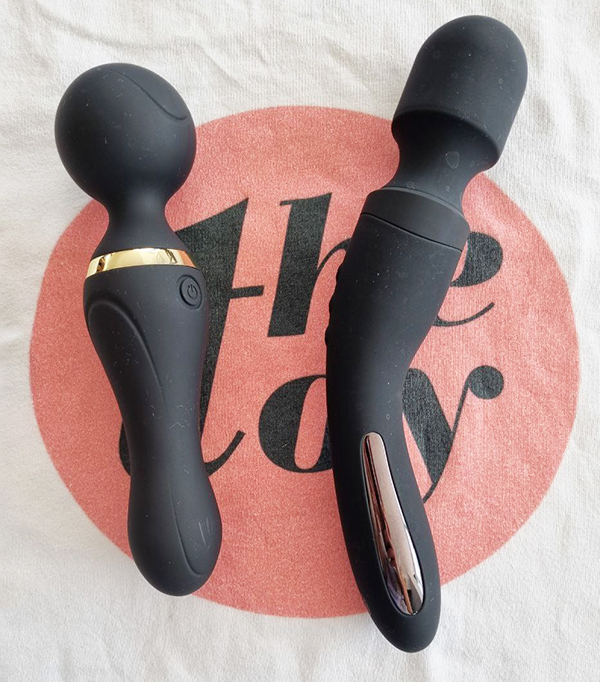 Noise
The mystique is fairly discreet wand massager, especially when the head of the toy is applied to the skin. Pulsations are well absorbed by the body, and if you want to keep your dirty little secret, a simple blanket will do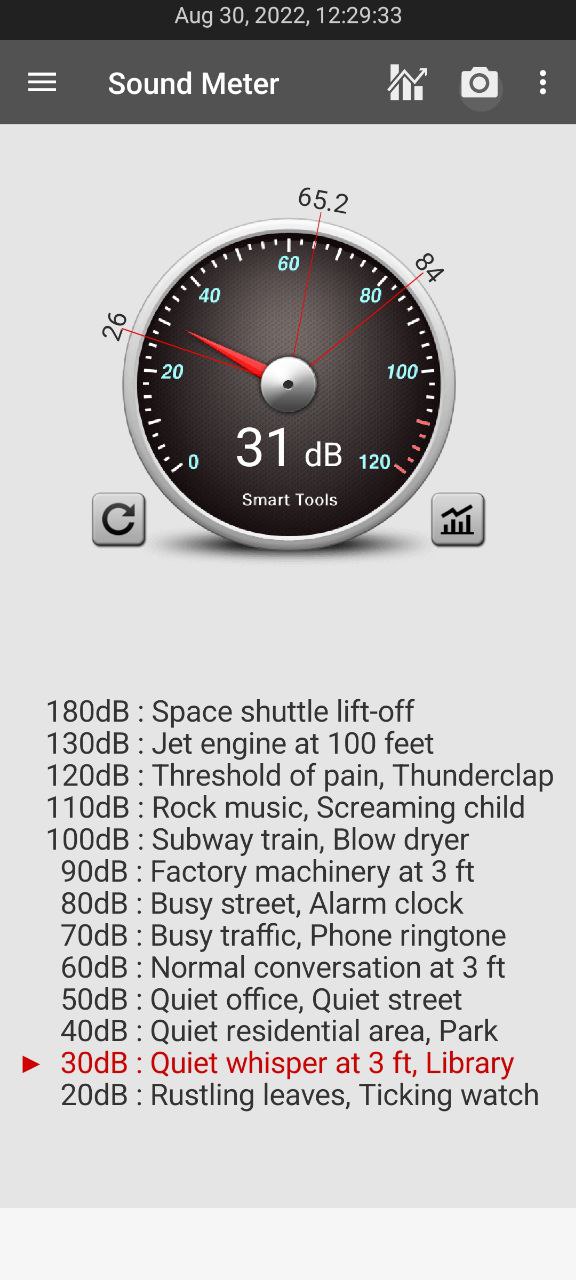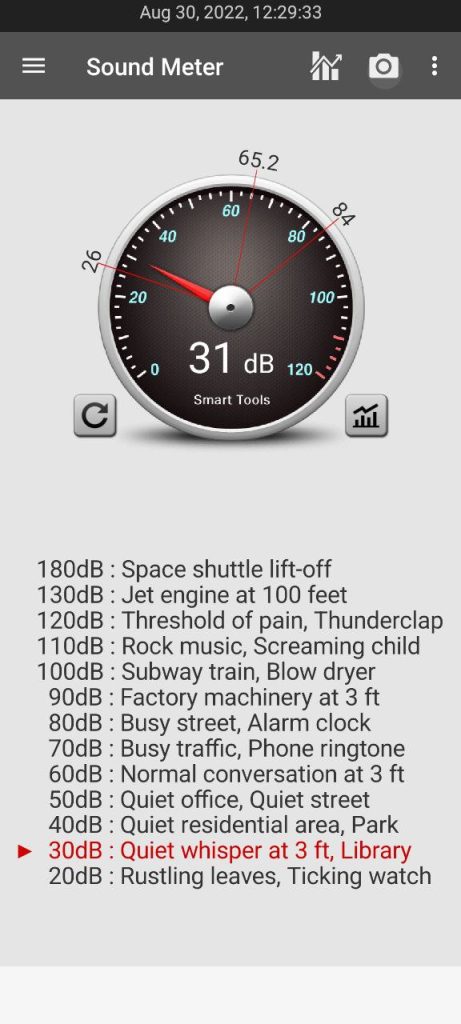 Material
High-quality silicone coating guarantees a completely safe and wonderfully comfortable experience.
Design
am not thrilled with the design of the toy. There are two concave lines on each side of the vibrator's head. This means that you have to be extra careful when cleaning it.
Other than that, the Mystique has a pretty simple design, which I like.
I'd like to point out that the flexible neck of this vibrator gives additional control over the toy, which adds to an unintrusive experience, and makes masturbation even more enjoyable.
Size
The overall length of the Mystique wand is 7.7 in (19.5 cm). The head circumference is 2.8 in (7 cm), which makes it a petite-sized vibrator.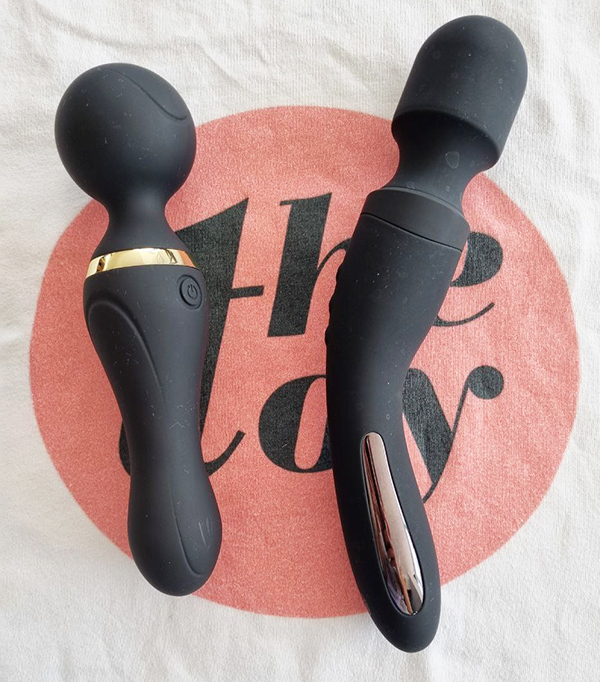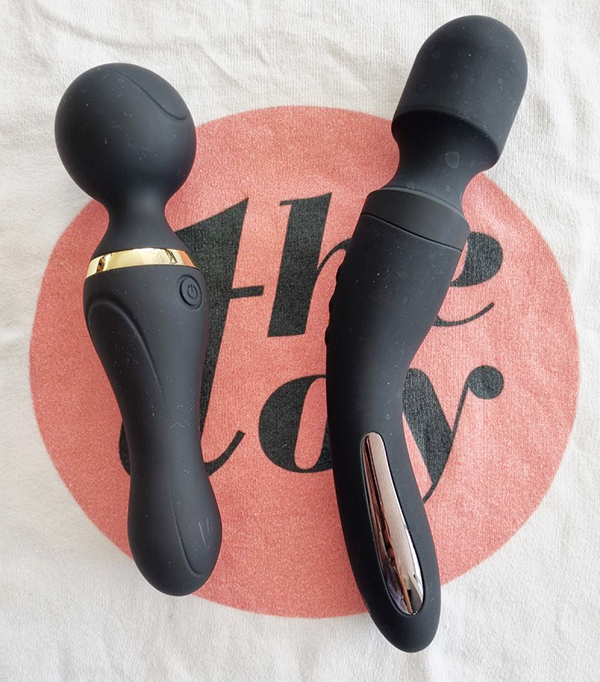 Charging
It takes approximately 2 hours to fully charge this wand toy, allowing about 1.5 hours of playtime. The Mystique comes with a USB-charging cable.
The flashing light means the wand is currently charging. If the red light is on, your Mystique wand is fully charged.
Never use the vibrator while it is plugged into a power source.
Controls
To turn on/off the Mystique wand, you need to press the button for about 3 seconds. The next time you press this same button, you start switching through the patterns.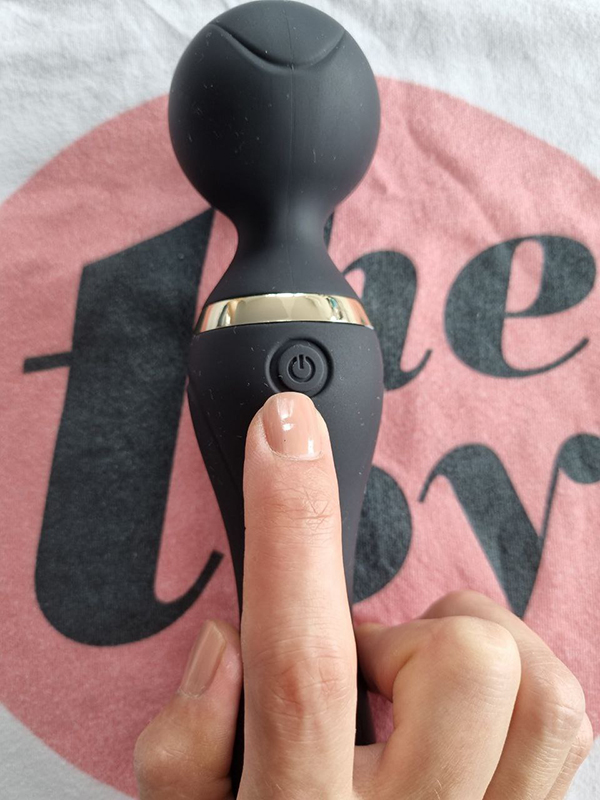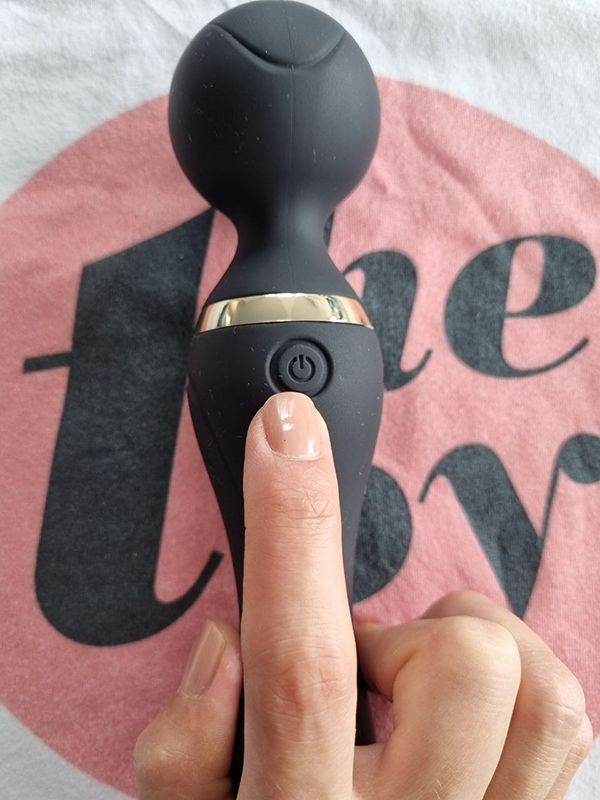 The single-button interface allows you to explore the different patterns and intensity levels the easiest way possible.
Storage
Keep your vibrators and other sexual playthings in a cool, dark location when not in use.
It is important to ensure that each toy is individually packaged because the silicone used in sex toys has a propensity to melt when it is rubbed against other silicone products for extended periods of time.
If you want to keep your toy in good condition, stay away from alcohol-based cleaning solutions and silicone-based lubricants.
Cleaning
Clean it with warm water and a mild soap or a product specifically designed for cleaning toys. If you want to keep the silicone of your vibrator in good condition, please don't use products that contain alcohol. Be careful not to get water into the charging ports of your toy, and don't submerge it completely in water.
I highly recommend cleaning the concave lines on the head of the toy with a cotton swab and soap or a sex toy cleaner to make sure you get rid of all kinds of contaminants and bacteria.
Note: You shouldn't submerge the charging port in water, as it will damage the device.
Price
Priced at £47 or $56, the Mystique vibrator is one of the mid-priced wand massagers. Compared to high-end wand toys, the Mystique is about half the price.
Unboxing
Mystique was delivered to me in a plain, minimalistic brown cardboard box. Inside was the original Mystique box, a very stylish one, I must admit. Inside I found:
The Mystique wand vibrator
A USB-charging cable
A plush storage pouch (mine is gray)
A user manual that's ingenious – it says, "You don't need an instruction manual to tell you what feels good."