What Does The We-Vibe Sync Remote Look Like?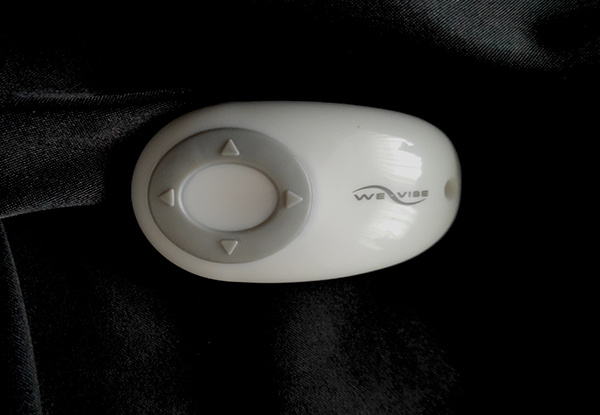 Sync's remote has a sleek, slightly curved design with 4 buttons for controlling the vibrator. It is twice as small as the Sync itself and can control the toy from a 3-meter distance.
You'll find the remote of the Sync Vibrator in the charging box, which you'll receive along with the vibrator. The remote doesn't need charging, the special pocket, where it can be placed is for the sole purpose to be able to fit in the same box where the vibrator should be stored.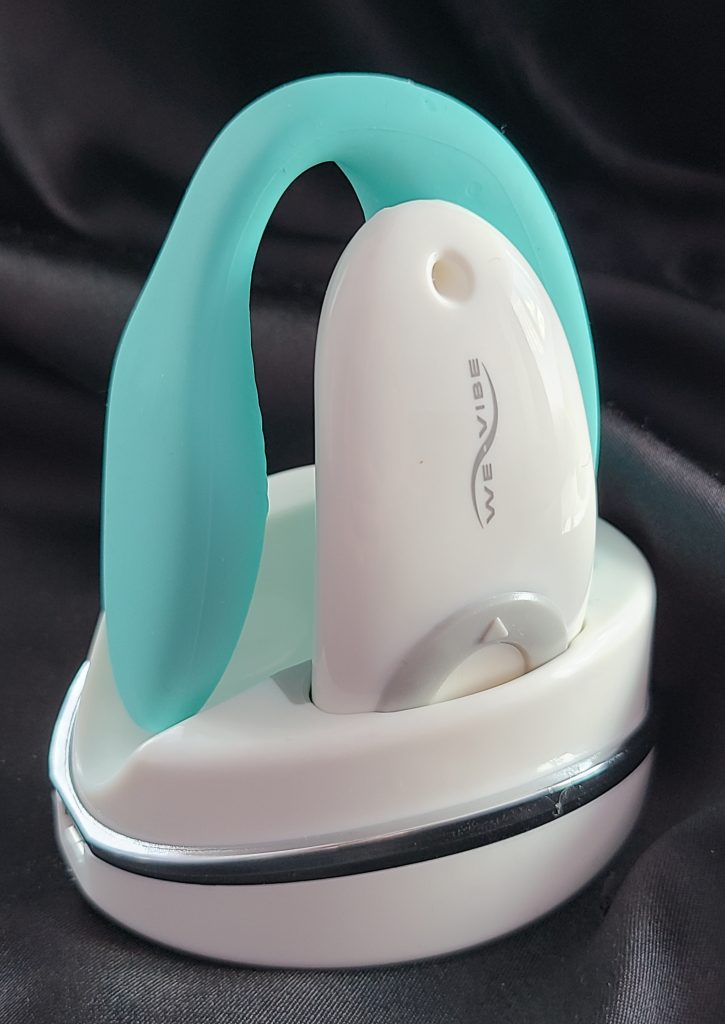 One of the reasons the remote control doesn't need charging is because it has its own battery, designed to last several years. In case the battery of your remote loses power, you can easily replace it, using any commercially available button cell, model CR2032.
We-Vibe Sync How To Use The Remote?
To connect the remote and the Sync vibrator for the first time, press and hold any button on the remote for 5  seconds. The light indicator on your remote will flash 3 times and the Sync will vibrate 3 times once the connection is successful.
The remote of the Sync vibrator can be controlled through the four clickable buttons, located in the front part of the device.
For turning on your Sync vibe, press the below button once. A single vibration will indicate the Sync is ready.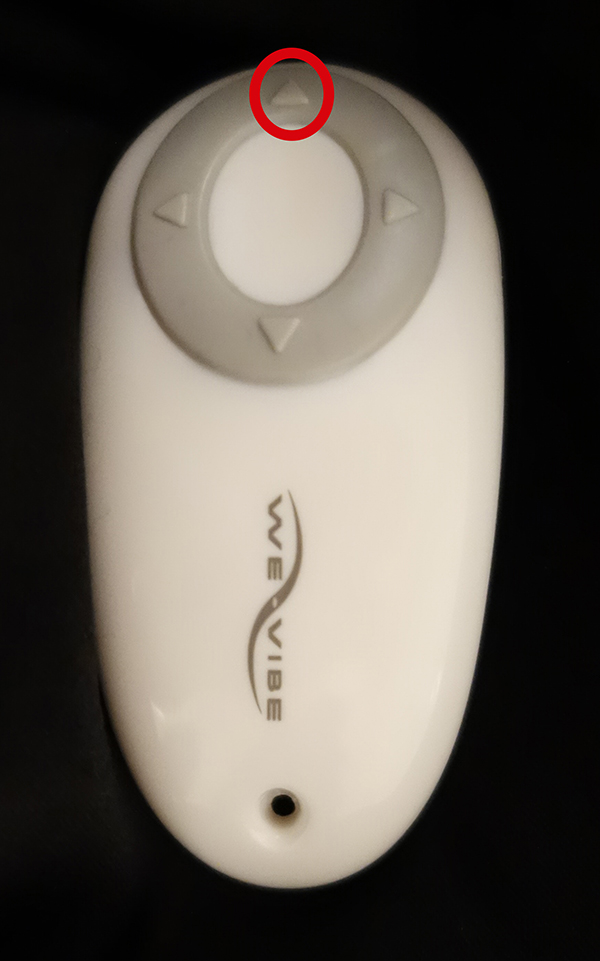 That same button is used for increasing the intensity of stimulation.
With the 2 side buttons, you can go through the 10 preset vibrations.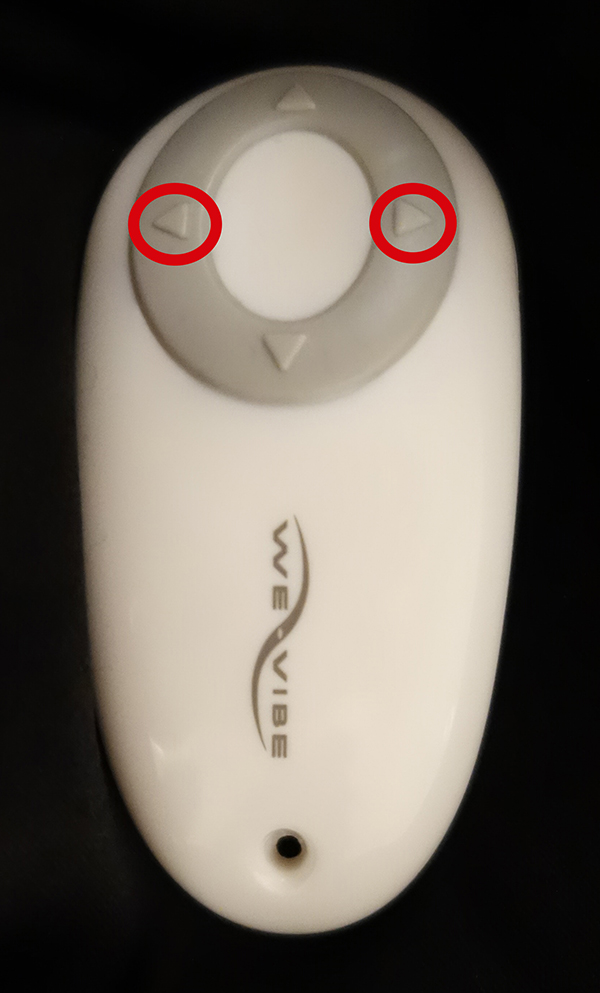 The below button allows you to decrease the intensity of the vibrations and it turns off the vibrator once you click it for 2-3 seconds.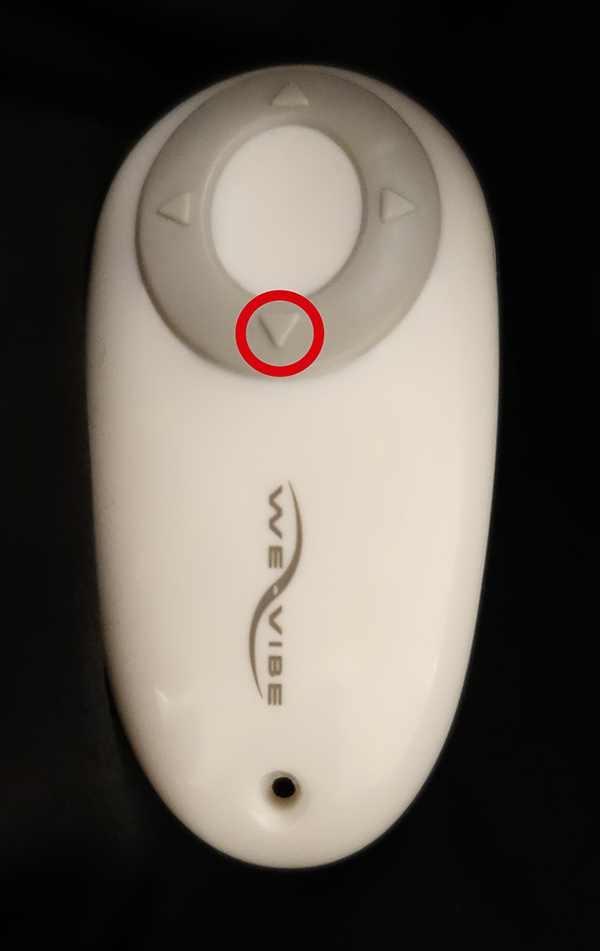 What If My Remote Gets Wet?
If you try to use the remote control underwater or accidentally drop it into the water, it may get water inside. Open it, remove the battery, and make sure to drain any of the water remaining in the device.
After you make sure the remote and its battery are completely dry, carefully adjust them, lock the case, and then start using it again.
If the remote no longer works, you can contact the We-Vibe company and buy a replacement.
The how to guide on We-Vibe Sync you can check here. And my Sync review is here. All the best app-controlled vibrators I have reviewed here.