Womanizer is a sex toy brand that has been making a splash in the sex toy industry for years. The latest addition, the Womanizer OG vibrator, is an easy-to-use, multifunctional toy that is perfect for those looking for different sensations.
With the release of the first toy with patented Pleasure Air technology in 2014, the Womanizer company changed the sex toy industry forever. This technology uses suction (which previously targeted the clitoris) to produce orgasms faster and more frequently than almost any other device on the market. Now the latest Womanizer toy targets the G-spot, hoping to get the same positive reactions.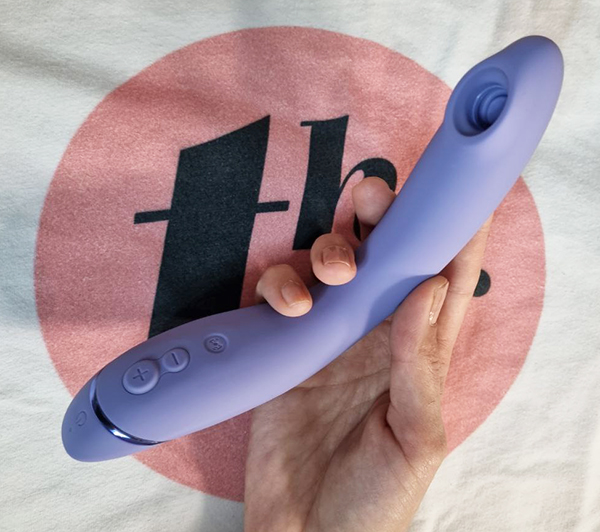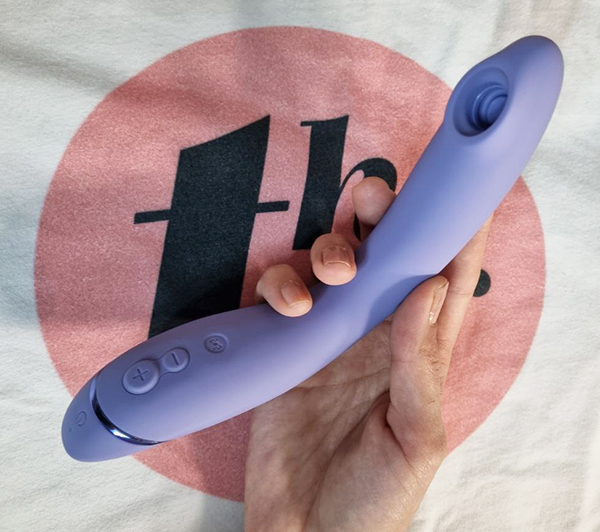 Pros and Cons
Pros
First sex toy with pulse-air technology for the G-spot
The combination of suction and vibration is unlike anything else on the market, and it's definitely worth trying out if you are looking for something new and exciting in your sex life
This toy is relatively quiet, it features the Smart Silence function (the toy is in standby mode until it comes in contact with your skin)
Slim and comfortable to use
Great overall design and quality
Produces gradual, mind-blowing orgasms
Cons
Requires some time of exploration and getting used to it
High priced product
Too broad stimulation to bring me to clitoral orgasm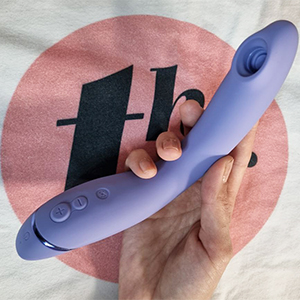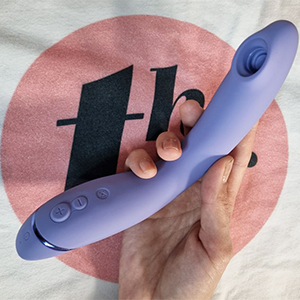 How to use the Womanizer OG?
The Womanizer OG is a unique vibrator for stimulating the G-spot. It has an indention that uses gentle suction designed for stimulation of the G-spot and its vibrating action provides intense stimulation.
However, I would suggest starting with clitoral stimulation first in order to lube up.
Also, remember that the Womanizer OG is waterproof, so you can use it in the shower or bathtub. Once you are ready for the real experience, follow these tips:
First, apply some water-based lubricant to the Womanizer OG and your G-spot. This will help ensure a pleasurable experience.
Insert the Womanizer OG into your vagina with the curved head pointing at your G-spot.
Hold onto the base of the toy with your other hand and move it back and forth or in a circular motion. The vibrations will stimulate your G-spot even more.
Experiment with different speeds and movement patterns until you find what feels best to you. You may also want to experiment with different pressure on your G-spot to achieve different sensations. Note that the
Womanizer OG is also bendable for added comfort
My experience
Unlike most women I know, I prefer internal stimulation. For me, the G-spot orgasm is harder to achieve, I usually need more time. But once I reach a certain level of arousal, I can feel myself getting closer to climax. And the climax that comes from internal stimulation is very different from the external one.
I do not think the term G-spot, if it really exists, would refer to an actual pleasure point. For me, it is more of an area where I would want to feel friction during PIV sex or masturbation.
This friction would then build up to the point that it would resemble the sensation before a clitoral orgasm but deeper. And once I manage to trigger this sensation more, I can reach a climax that is intense and more extended, compared to clitoral orgasm.
After receiving the Womanizer OG, I wanted to test the sensation right away, thinking it would be much different than the usual vibration/rotation. But since I already tried the Womanizer Pro40 clitoral sucker and know how powerful it is, I got a little nervous.
So I had to do an additional test first: How does the suction power of Womanizer OG compare to the suction power of Womanizer Pro40. I just wanted to be better prepared for the experience.
I checked the maximum suction of the Pro40, did the same with the We-Vibe Melt, and finally, I set the Womanizer OG to its maximum intensity.
Fortunately, the suction feels milder, gentler, and less intense. Also, this device offers broader suction compared to other suction toys. It does not target a specific spot, but an entire area. This is quite different from anything I have tried before.
And that's a good thing – I would not have used it inside me if it was as strong as a clitoral suction vibrator.
But at that moment, another idea came to me – I was holding both the We-vibe Melt and the Womanizer OG and guess what?
I started playing with the clit sucker, intending to get wet and then use the G-spot toy. But after making sure I was prepared for the Womanizer OG and inserting it, things got out of control because I did not want to put the Melt away. So I started playing with both toys and I swear it was the sweetest, deepest, most intoxicating orgasm I have ever experienced. Ever.
The feeling inside me was so fulfilling and pleasurable that I had to lie down because I could not trust my feet anymore – they literally started shaking at some point.
The Womanizer OG gives me a feeling I have never experienced before. It's like something is gently caressing you and driving you to orgasm at the same time.
I am not sure how I feel about that. In all seriousness. We have reached a point where no living human being can bring such complete sexual satisfaction. Only sex toys can do that. And that's what I find disturbing.
Womanizer OG Specifications
Power
Compared to clit-sucking vibrators, the Womanizer OG is less powerful, which is a desirable feature for me, as I don't necessarily want to imagine my insides being sucked out when I masturbate. In terms of power, the Womanizer OG feels intense, but just the right amount of intensity.
Compared to other G-spot sex toys I have used, the vibrations are just as intense. But no other G-spot toy has a sucking feature.
Noise
Womanizer OG is not the most discreet sex toy you can ask for, because the entire shaft of the toy vibrates simultaneously with the suction function. Yes, it has a Smart Silence feature that stops the toy when it's not in direct contact with the skin, but it does not change the fact that once the OG starts vibrating, it's louder than I'd like.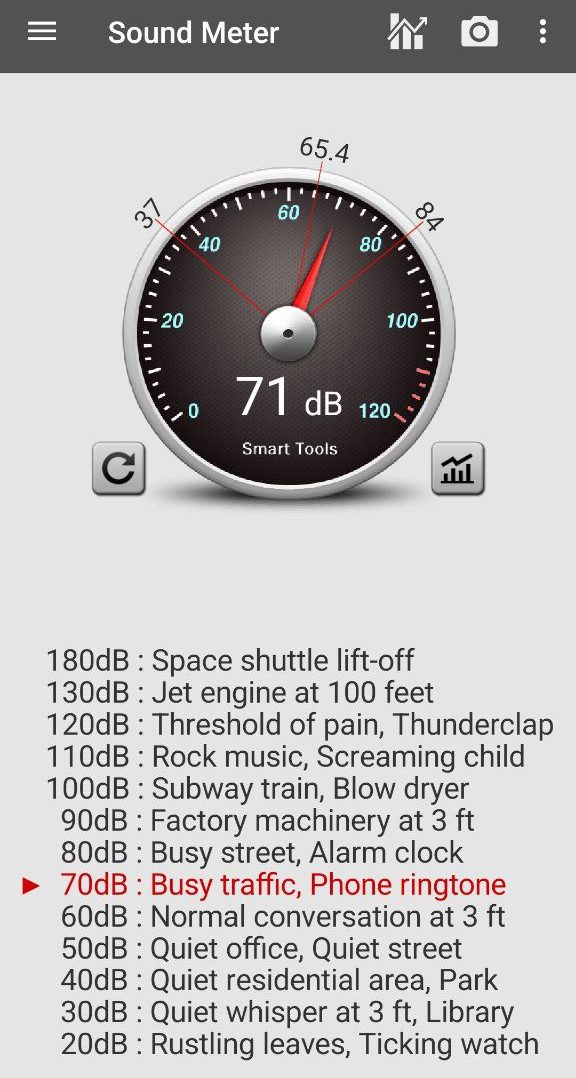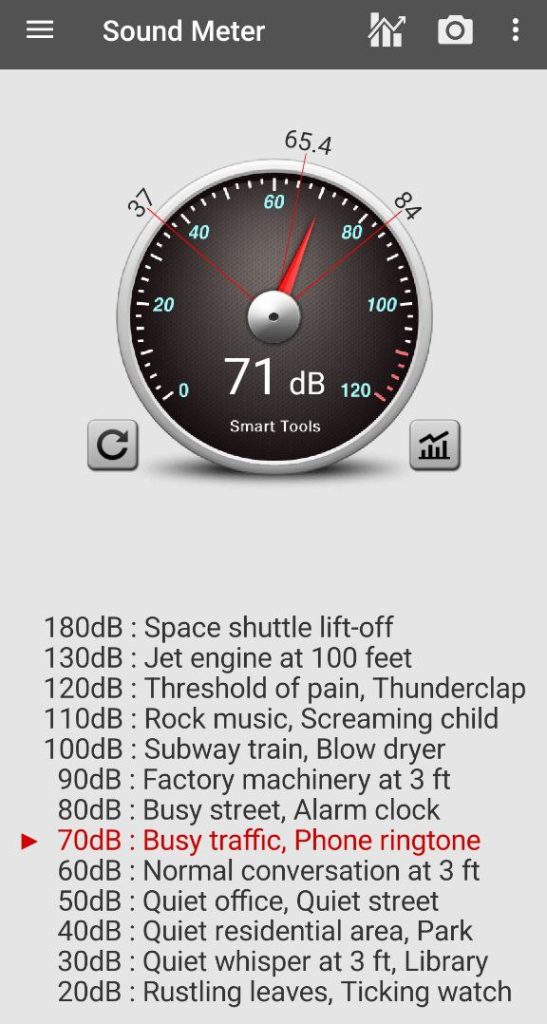 Design
With the Womanizer OG G-spot vibrator, it's all about the design. This vibrator is designed specifically for the G-spot and provides intense, but not overwhelming stimulation.
The curved shaft allows for easy and precise stimulation of the G-spot, while the powerful motor provides deep, rumbling vibrations. The Womanizer OG is waterproof and made of body-safe silicone, making it a great choice for anyone looking for a high-quality, long-lasting vibrator.
It flexes just enough to provide extra comfort and pleasure.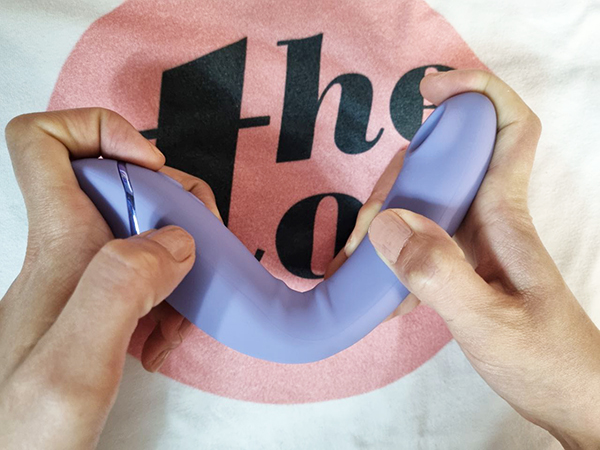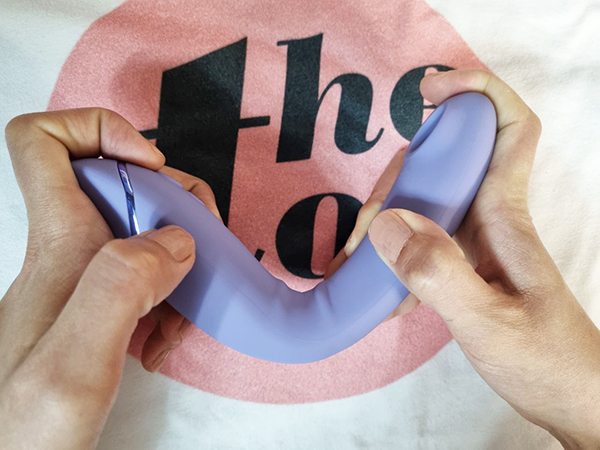 Material
Womanizer used premium body-safe silicone for the creation of their G-spot vibrator. The entire experience is soothing and wonderful because the silicone covering has a silky soft texture and doesn't contain phthalates or any harmful chemicals.
Size
The exact product dimensions are 6.9 in /176 mm x 4.4 in / 113 mm x 1.5 in /39 mm
You can also see the size of the toy, compared to my hand: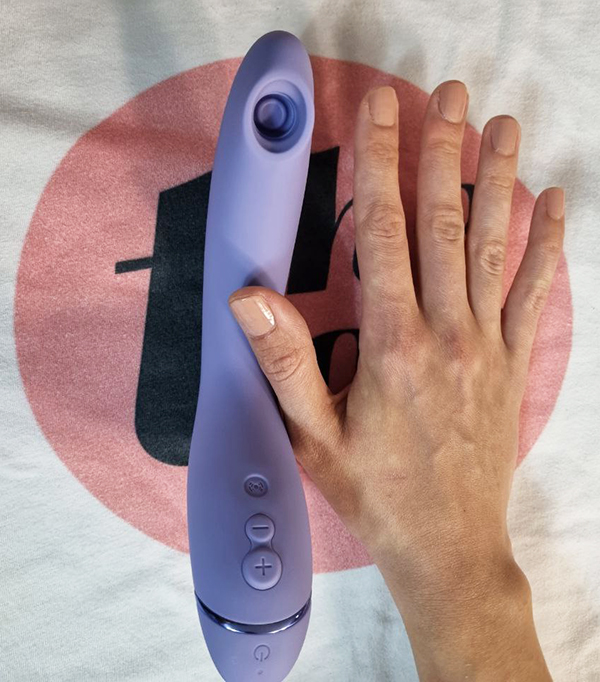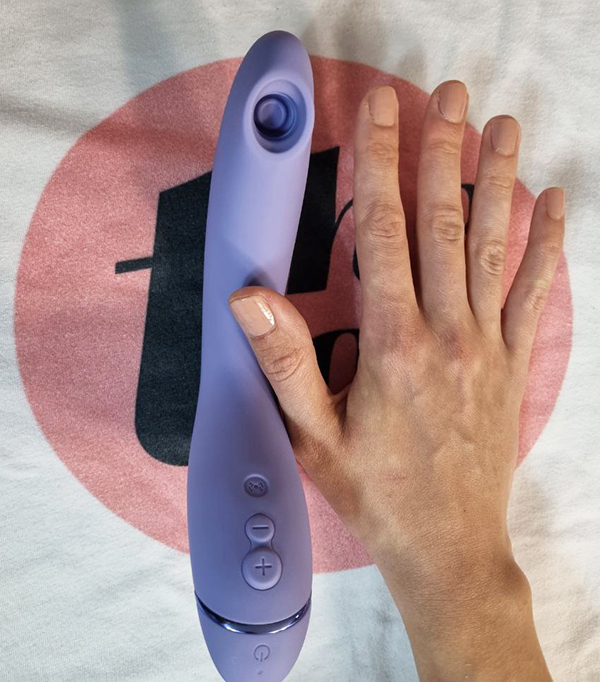 Charging
The Womanizer OG is USB-rechargeable. It takes approximately 100 minutes to fully charge which allows for approximately 120minutes of playtime, depending on the intensity settings you use.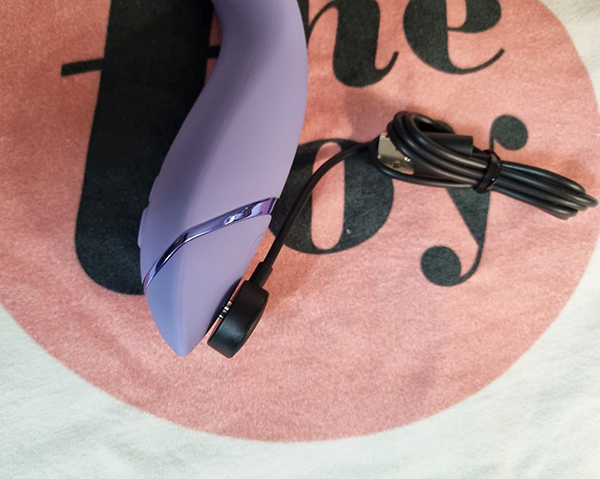 Controls
After vaginal insertion, all 4 control buttons are right in front of you, so you can easily adjust the speed and pattern during masturbation. On the top of the toy is the power button. On the opposite side is the vibration button. By pressing it briefly, you can activate or increase the intensity of the vibration.
With the +/- buttons you can increase or decrease the intensity of suction. Pressing the +/- button for 2 seconds activates/deactivates the Smart Silence feature, which is 'On' by default.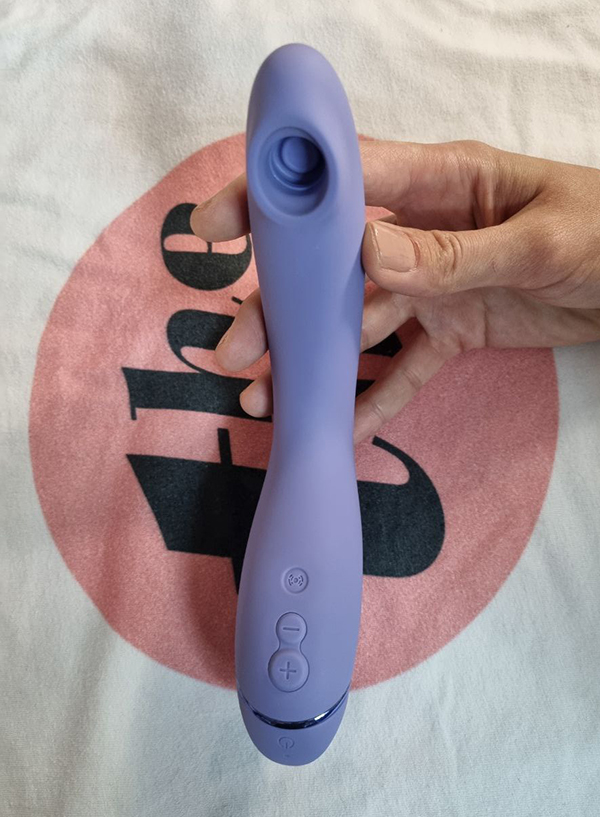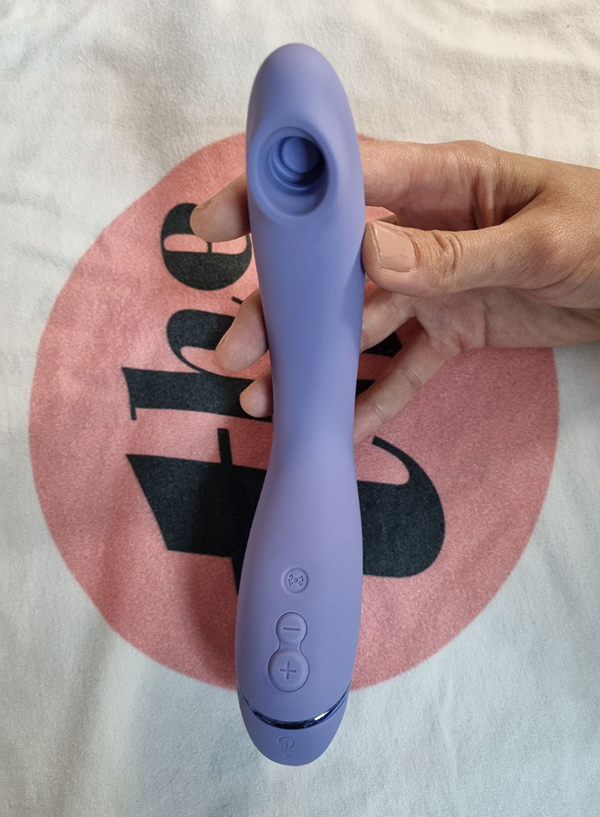 Cleaning
Under running water or with a sex toy cleaner, the Womanizer OG is easy to clean. Be sure to clean the toy before and after each use and always let it dry completely before putting it away.
Price
The Womanizer OG G-spot vibrator costs $199. That's a pretty steep price, especially when you compare it to other G-spot vibrators on the market. But there are a few things that make the Womanizer G-Spot worth its price tag.
First, the Womanizer G-Spot is the only G-spot toy that uses pressure waves along with adjustable vibration. If you're looking for a vibrator that will really get you excited, this is it. The Womanizer OGalso has a unique design that allows it to hit your G-spot perfectly every time. Finally, the Womanizer G-Spot has a 5-year warranty, which means that if something happens to it, you can have it replaced.
So is the Womanizer OG worth the price? I think so! If you're looking for a fantastic G-spot vibrator, this is definitely the one for you.
Unboxing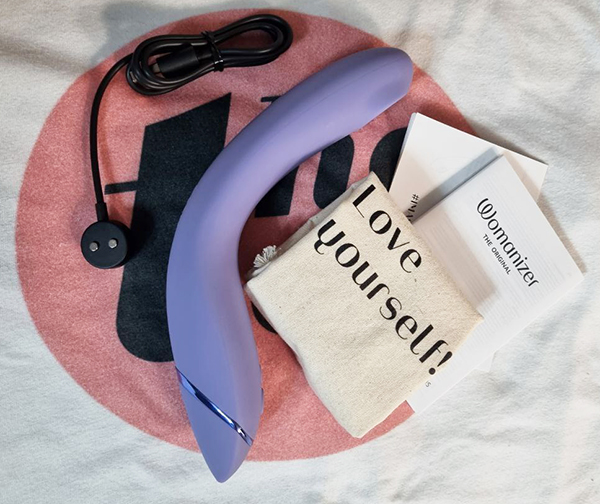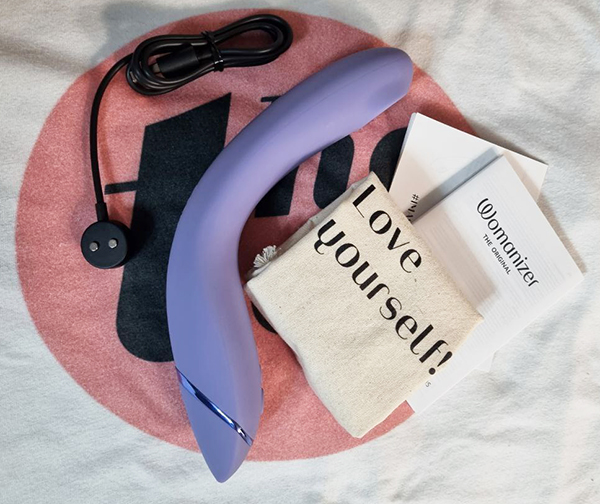 Upon unboxing, you will find the following items:
Womanizer OG Pleasure Air G-Spot vibrator
USB charging cable (AC adaptor not included)
Quick start guide
Safety instructions
Cotton storage pouch