The LELO Lily 3 Personal Massager strikes the ideal balance between class and privacy. This luxurious mini vibrator has a stunning modern look, making it the ideal intimate accessory.
Lily 3 is suitable for use on every part of the body, and its strong vibrations promise a pleasurable experience. Additionally, its whisper-quiet motor guarantees total secrecy. As an additional surprise, LELO will exclusively sell the Lily 3 at a discount of 50% in 2023 to mark the company's 20th anniversary.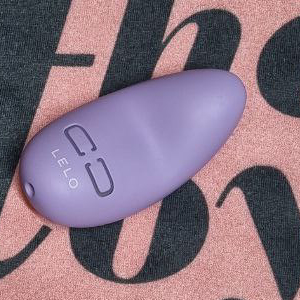 | | |
| --- | --- |
| Power: | (5.0 / 5) |
| Noise: | (5.0 / 5) |
| Material: | (4.0 / 5) |
| Price: | (3.0 / 5) |
| Ease Of Use: | (5.0 / 5) |
Mini bullet vibrator with stunning design, quiet motor, and powerful pulsations.
You can buy this product from:
LELO Lily 3 review summary
I'll start this review with what this mini-vibe is, its pros and cons, and how to use it. Read this summary because you will find all the information you need to decide if Lily 3 is right for you.
Then I go into a little more detail about how I found it, the design of the Lily 3, tips on how to use it, what it is made of, how to clean it, how to care for it, and finally comes my verdict. I have also included a few alternatives you might want to consider if you are unsure whether to go with the Lily 3.

What is LELO Lily 3?
Discreet, powerful, and super cute, the LELO Lily 3 is a mini bullet vibrator with ten exhilarating vibration patterns. It is shaped to fit precisely in the palm of your hand. The Lily 3 is safe to use and simple to clean because it is constructed of ABS plastic and body-friendly silicone. Additionally, USB rechargeable, it has a satin storage pouch for covert storing.
It is perfect for a bathtub or shower, thanks to its intense stimulation and whisper-quiet motor. The Lily 3 is the ideal vibrator for anyone looking for a small, covert vibrator that is yet powerful and fashionable. The Lily 2, introduced in 2013, has been upgraded into the Lelo Lily 3. The silicone used to make the Lily 3 is softer and body-safe, and the motor is more powerful.
Additionally, it contains a USB rechargeable battery that can last up to two hours. The Lily 3 offers ten vibration settings instead of the Lily 2's eight settings. The Lily 3 is additionally waterproof and has a one-year warranty.
Pros and Cons
Pros
With its ten various vibrating patterns and speeds, the Lelo Lily 3 is a covert, potent, and rechargeable personal massager that lets users personalize their experience.
Since the Lelo Lily 3 comprises body-safe silicone, consumers can confidently use it knowing it is hygienic and body-safe.
The ergonomic design makes it simple to use and maneuver.
It is waterproof, making it simple to clean and suitable for use in the shower or bath (certified to IPX7 standard).
A single charge offers up to two hours of continuous play.
Unscented (unlike the previous model)
Cons
The price is relatively high compared to other bullet sex toys of similar size.
The vibrations are transmitted to the hand holding the toy
How to use LELO Lily 3?
When I received my Lelo Lily 3 Personal Massager, it was fully charged. For further charging, you must plug the massager into a USB port or wall outlet to charge it.
During charging, the LED light will illuminate to indicate this. Allow the massager to charge fully before using it.
Press the right button to turn on the massager after it has been charged. Next, press the right and left buttons to cycle through the ten vibration levels until you find your perfect speed.
Apply the massager to any external erogenous zone after selecting the desired setting. The shape of the device is designed to provide pinpoint stimulation. So start with the lower settings if you want to use the device on your clitoris.
You can change the strength of the vibration if the selected setting is either too strong or too weak.
Press and hold the left button to turn off the Lelo Lily 3 when you are done using it. Use a toy cleaner, warm water, and mild soap to clean the massager. Before storing the massager in a cool, dry place, let it dry out completely.
My experience with LELO Lily 3
I do not like to exaggerate. Especially when it comes to sex toys and how I felt about one. That's why I share my exact thoughts about the LELO Lily 3.
If you own a bullet vibrator, the Lily 3 may surpass it because it's quiet and surprisingly powerful. The first time I used it, I started with a higher setting and had to lower the intensity. I did that, and I could distinguish the vibrations much better.
If you are looking for pinpoint clitoral stimulation, you are better off looking elsewhere, as the Lily 3 offers slightly wider pulsations. In fact, deeper than I expected but not necessarily targeted.
One of the reasons for this could be that the vibrations are strong, and I could feel them on my labia. That's OK for me, but for anyone looking for very targeted stimulation, I would recommend the LELO Dot, for example.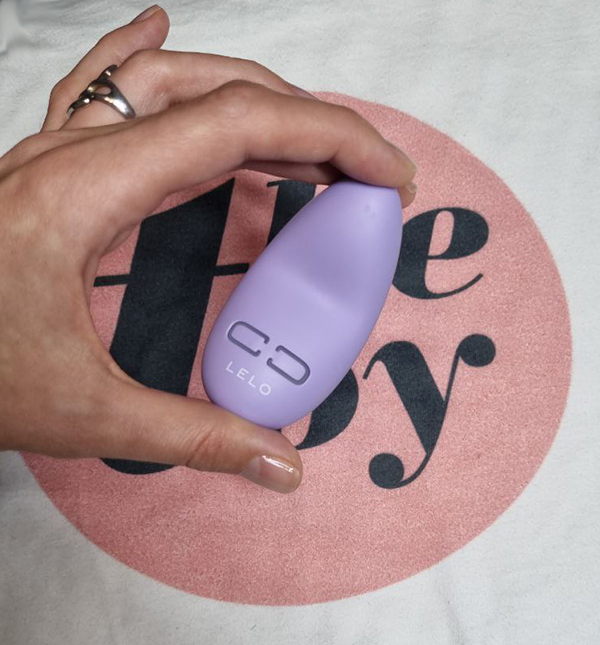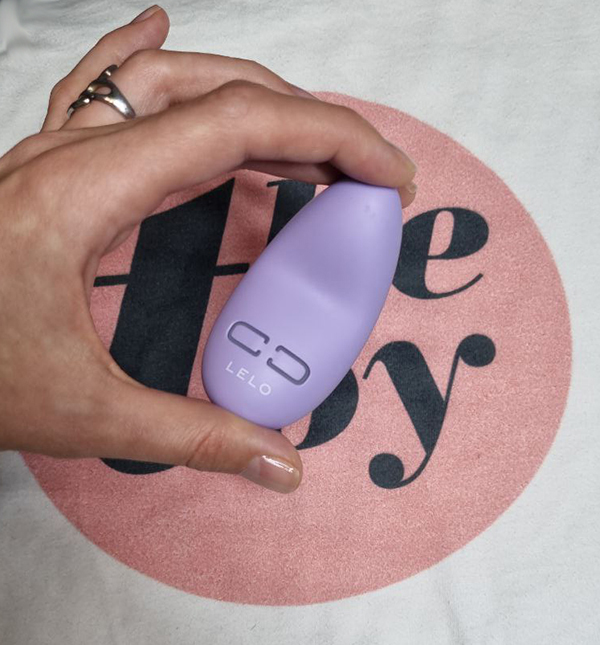 When you increase the intensity, the vibrations become more targeted, and I also liked that I climaxed pretty quickly after switching to faster vibrations.
As for the noise, I do not care because I only live with my husband, so that's not a problem for me, but I know that this device is very quiet.
However, one aspect I did not like about the Lyla 3 is that the vibrations spread to the hand and can become annoying after prolonged use.
All in all, I am happy to play with this bullet. It is indeed luxurious and brings the promised pleasure.
Specifications
Power
Lily 3 is a great example of a sex toy with adjustable vibration power that will meet the criteria of both power queens and women seeking more gentle and unintrusive stimulation. From teasing buzz to intense vibration, users can rely on a continuous pleasuring rhythm at the push of a button.
And what I enjoyed is that the medium-to-high settings are indeed intense but don't become irritating even to my (super sensitive) clit.
Noise
LELO Lily 3 is one of the quietest and most covert vibrators on the market. It's ideal for discreet pleasure at home or on the go because of its small size and discreet performance. Even on the maximum level, the Lily 3 is whisper-quiet, so you don't have to worry about anyone hearing it.
Additionally, it has a cutting-edge "travel lock" feature that guards against it unintentionally turning on while in a pocket or purse. No one will know what you're carrying, making it even more discrete.
Material
The Lelo Lily 3 is made from a luxurious blend of ABS plastic and body-safe silicone, making it a pleasure to use. The ABS plastic ensures durability, and the silicone is soft and comfortable.
Design
The Lelo Lily 3 is a high-end, opulent vibrator created with comfort and pleasure in mind. The Lily 3 is ergonomically created to fit comfortably in the palm of your hand. It has a sleek, curved body and a silky-smooth silicone surface. It has a flat pebble-like shape that resembles the shape of vibrating panties.
Its unique design was created to provide the user with the most stimulation and pleasure possible, and its whisper-quiet motor lets you fully immerse yourself in the moment.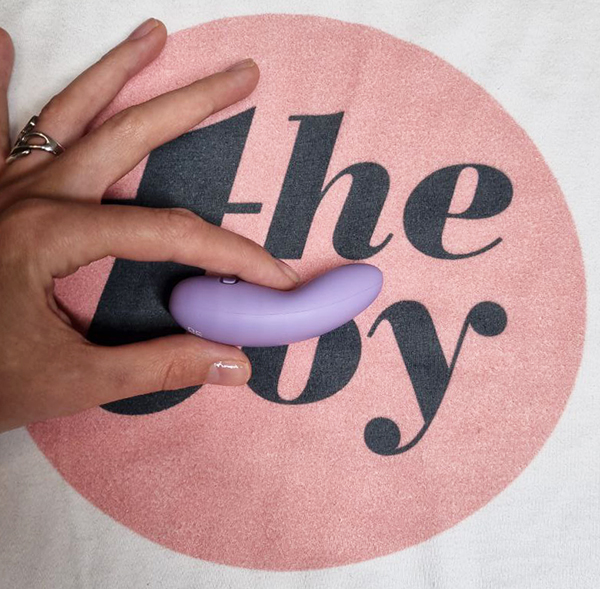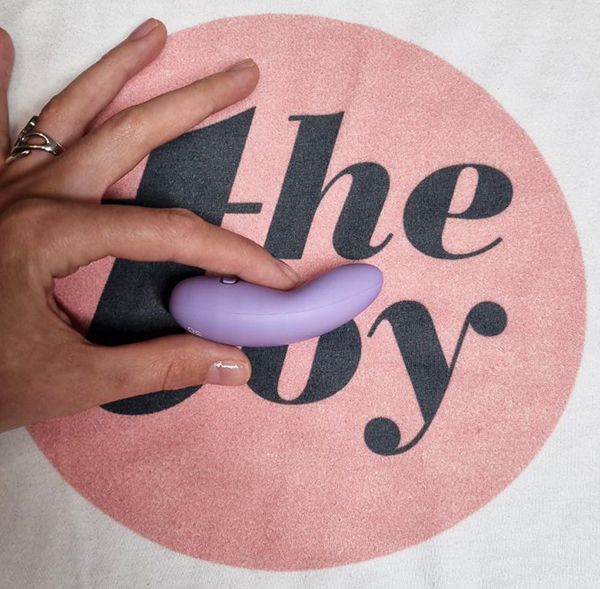 Lily 3 is available in 3 colors: calm lavender, polar green, and dark plum.
Size
The Lelo Lily 3 is a powerful and petite vibrator. Its measures are 1.5 in/39 mm x 1.3 in/34 mm x 2.9 in/74 mm.
Its compact size also makes it ideal for travel, as it fits easily in a purse or pocket.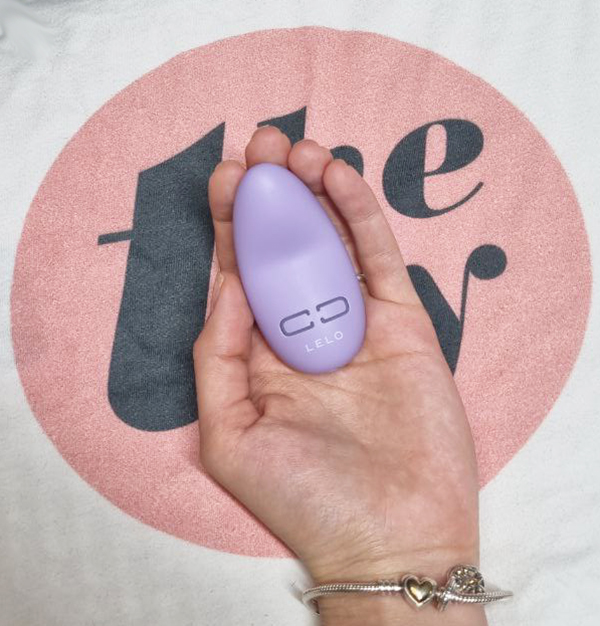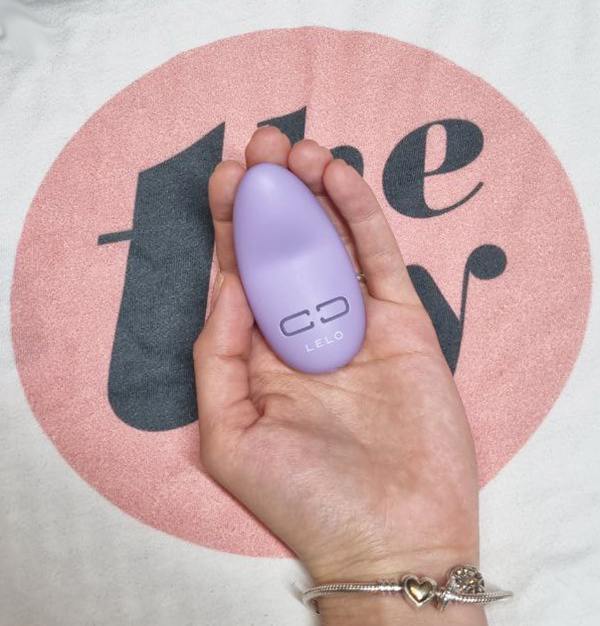 Charging
A rechargeable lithium-ion battery powers the Lily 3, and a USB cable recharges it. The Lily 3 has a battery life of up to 2 hours on a single charge, and a full charge takes about 2 hours. The battery will stop charging completely when the charging indicator light stops.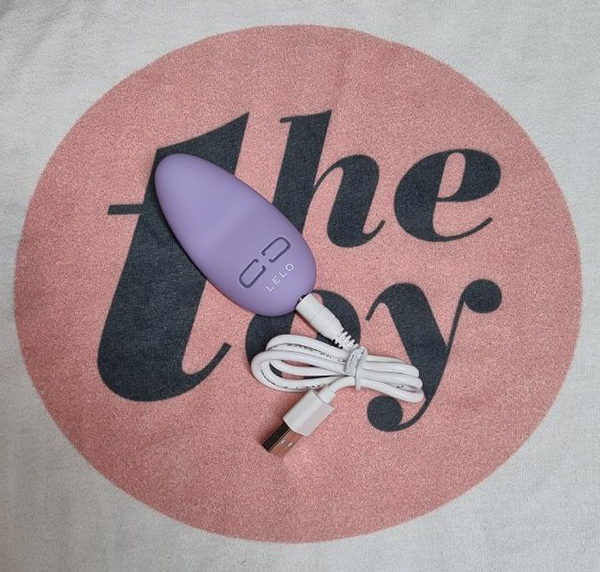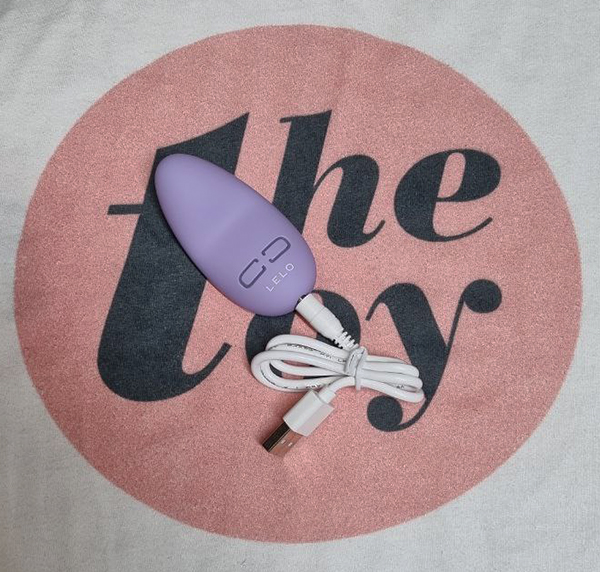 Controls
The two buttons are located at the base of the device and allow you to easily adjust the intensity of the vibrations.
The controls are pretty easy to use. There are two buttons; the one on the right makes the vibration stronger, while the one on the left makes it weaker. When both are held together briefly, the Lily 3 is locked, allowing you to carry it without worrying about your handbag vibrating.
Travel Lock
Press and hold the plus (+) and minus (-) buttons simultaneously for five seconds to enable 'Travel Lock.' The LED light flashes twice, indicating the travel lock is on. To turn off the travel lock, press and hold the + and – buttons simultaneously for five seconds.
Storage
The Lelo Lily 3 is a high-end vibrator that requires careful storage for prolonged performance.
The following advice can help you store your Lelo Lily 3:
Keep it out of the sun's direct rays. The toy's materials can be harmed by direct sunlight, shortening its lifespan.
Keep the toy in its satin pouch. It will be more protected from dirt and dust as a result.
Please keep away from humid environments when storing it.
Before storing your Lelo Lily 3, make sure to clean it properly.
If you intend to travel with your Lelo Lily 3, ensure the Travel Lock feature is ON.
Follow the above tips to keep your Lelo Lily 3 vibrator in top condition.
Cleaning
The Lily 3 bullet vibrator is completely waterproof. Therefore cleaning it is effortless. Just wash it in warm, soapy water before and after each use. Make sure to rinse the toy and then dry it thoroughly. As with all other LELO toys, you might use a sex toy cleanser as well.
Use only water-based lubricants while using this toy; otherwise, the silicone surface of LELO Lily 3 may be permanently damaged.
Price
The Lelo Lily 3 is a bullet vibrator with a $159 price tag, which you can get for 50% off throughout 2023 as a celebratory treat for LELO's 20th anniversary. The Lily 3 is a relatively expensive mini toy compared to other bullets. However, the quality and features make the purchase price worthwhile. You'll get a premium vibrator with ten vibration modes, a strong motor, and a smooth, body-safe silicone casing. It has a one-year warranty and is entirely waterproof.
The Lily 3 is far better in terms of features and quality when compared to other bullet vibrators. For instance, the We-Vibe Tango is just as powerful, has eight vibration settings, retails for roughly $80, and has a plastic body. In contrast, the Lily 3 provides additional vibration modes and significantly superior-quality materials.
The Lily 3 is a fantastic choice if you're searching for a high-end vibrator with strong vibrations and a body-safe shell.
Unboxing
I received the bullet sex toy in a discreet cardboard box where was the original LELO Lily 3's box. Inside I also found:
The Lily 3 personal massager by LELO
A luxurious black satin storage pouch
USB charging cable
A warranty registration card
A downloadable user manual
A sample of LELO's premium water-based lubricant
I want to add that I received a new and unopened (with safety seals) bullet sex toy that comes directly from the manufacturer.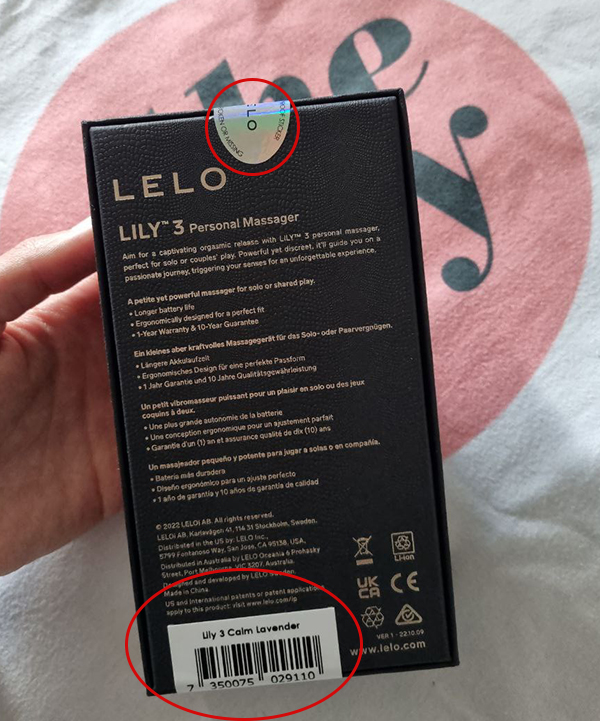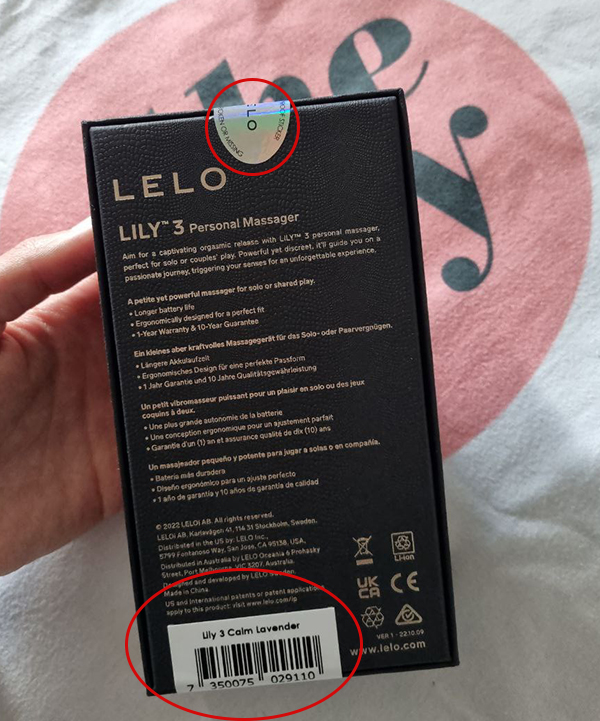 LELO Lily 3 Alternatives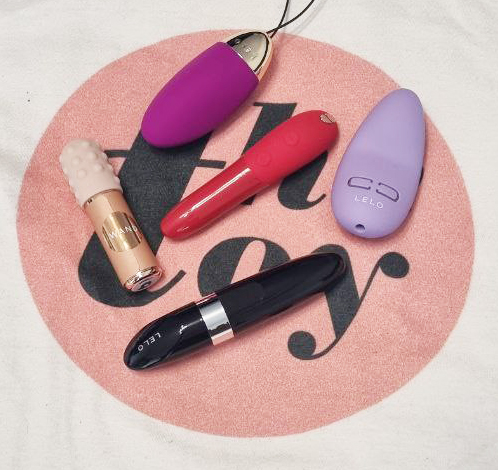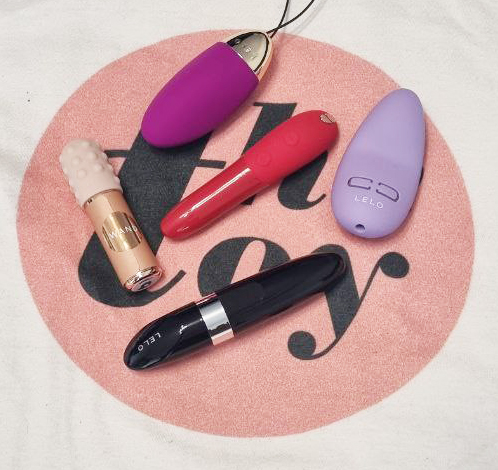 LELO Lily 3 vs. We-Vibe Tango X
Both the We-Vibe Tango X and the LELO Lily 3 are luxurious vibrators that provide a wonderful experience. Both provide strong, programmable vibration, but that is where the similarities end.
The LELO Lily 3 is a bullet toy with a curved, pebble-shaped design made to fit against the body properly. It is waterproof for simple cleaning and constructed of soft, body-safe silicone. The straightforward 2-button interface allows you to change between 10 different vibration modes and intensity levels.
Additionally, it has a unique function called "Travel Lock" that makes it simple to lock the device when not in use.
Lily 3 provides more varied sensations compared to the Tango X.
We-Vibe Tango X is another external bullet toy for the clitoris or nipples. With its thin, angled shape and super-targeted stimulation, it is made to fit gently against the clit. It is waterproof for simple washing and constructed of body-safe silicone and ABS plastic.
With the use of its simple control panel, it includes eight vibration modes and intensity settings. It also offers a "Travel Lock" feature. It is less covert than the Lily 3.
The We-Vibe Tango X and the LELO Lily 3 provide strong and adjustable vibration, but their features and designs differ significantly.
The We-Vibe Tango X is less expensive, but remember that the Lily 3 will be offered in 2023 for half of what it currently costs.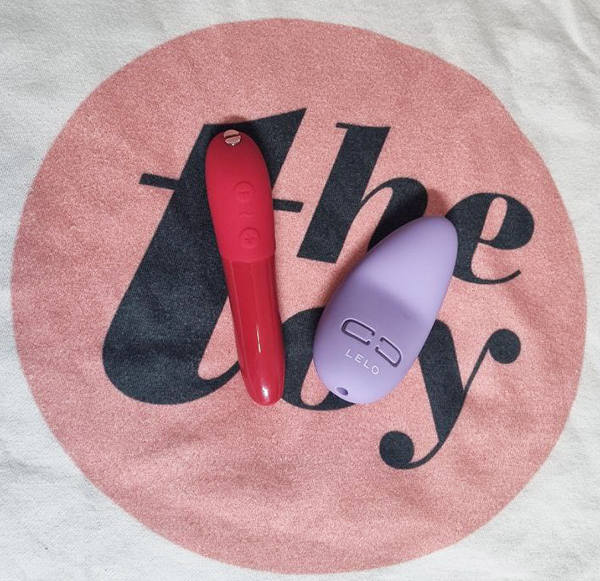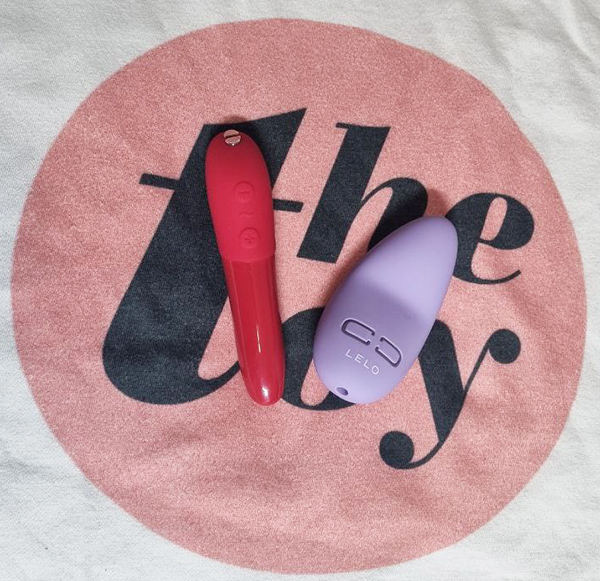 LELO Lily 3 vs. LELO Mia 2
The luxury clit vibrators Lelo Lily 3 and Lelo Mia 2 come from the same manufacturer. Both items feature a classy, minimalist appearance and are composed of materials that are 100%safe for the body. There are, however, some significant differences between the two.
The Lelo Lily 3 vibrator has a curved form for all-over body use and a pointed tip for targeted stimulation. It has ten vibration levels, is waterproof, and can be recharged. It is small enough to fit in your pocket and has a soft, simple design for pleasant use.
Conversely, the Lelo Mia 2 is a tiny, covert clitoral stimulator. Eight distinct vibration modes are available, and it has a strong motor. Additionally, it has a USB charging cable and is rechargeable and waterproof. It's not as adaptable as the Lily 3 and is designed to be used mainly on the clitoris. Therefore, some users might be a little uncomfortable due to the toy's lipstick-like form.
Although the Lelo Mia 2 is less expensive than the Lelo Lily 3, both are regarded as premium mini vibrators. The decision between the two ultimately boils down to personal preference and the kind of stimulation you seek.
The Lily 2 is a fantastic option for a conventional, versatile vibrator for broader stimulation. The Mia 2 is best if you're searching for something made exclusively for clitoral and probably nipple stimulation.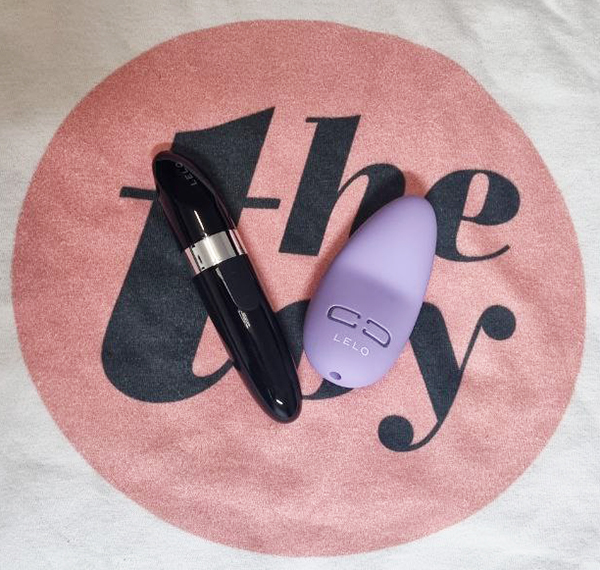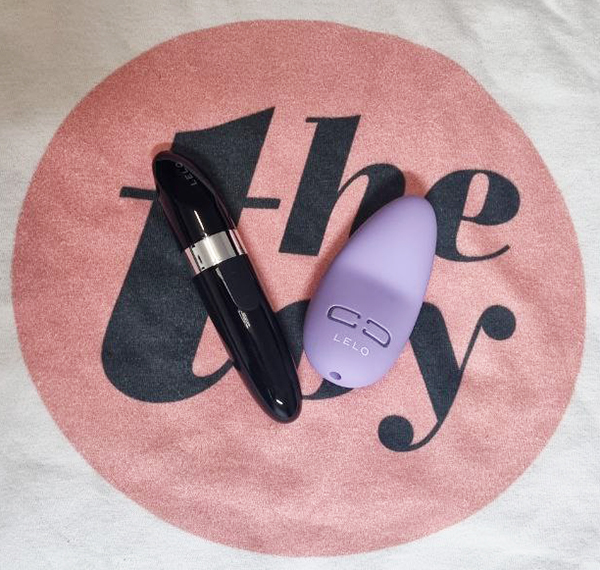 LELO Lily 3 vs. LeWand Bullet vibrator
When comparing the two vibrators, the Lelo Lily 3 and Le Wand Bullet, there are a few similarities and differences.
The Lily 2 is slightly larger than the LeWand Bullet, although both vibrators are mini-bullets. Both are waterproof and USB rechargeable, making them perfect for use in the shower or bathtub.
Both are covered in body-safe material and have one-touch controls at the bottom.
While the Bullet only has two vibration patterns, the Lily 2 has ten. While the Bullet has a removable, textured silicone sleeve for extra enjoyment, the Lily 2 has a satin storage pouch for convenient and dust-free storage.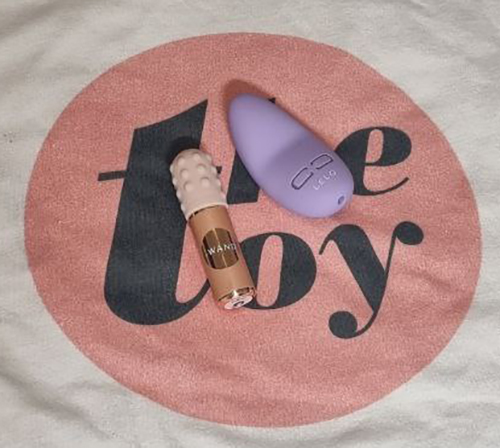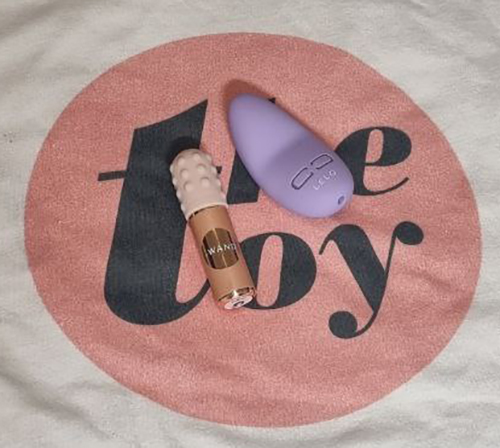 LELO Lily 3 vs. LELO Lyla 2
The LELO Lily 3 and the LELO Lyla 2 are both small vibrator toys, but Lyla 2 can be used externally for all-over body stimulation.
They both feature ten exhilarating vibration patterns, are constructed of ABS plastic and body-friendly silicone, and are USB rechargeable.
However, the LELO Lily 3 is more discreet, while the LELO Lyla 2 is more powerful and has a vibrating remote that gives a controlling partner excellent feedback about your feelings.
The Lily 3 is waterproof and has a one-year warranty. At the same time, the Lyla 2 is more comfortable than other egg vibrators and has a longer battery life, lasting nearly 3.5 hours on high power, AND can be used internally and externally.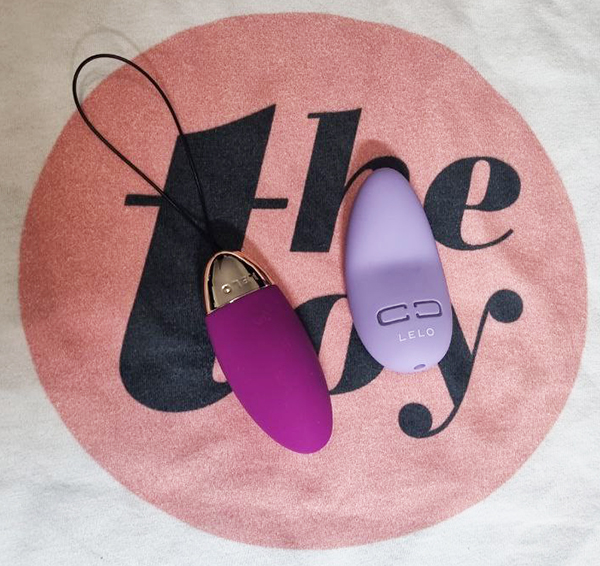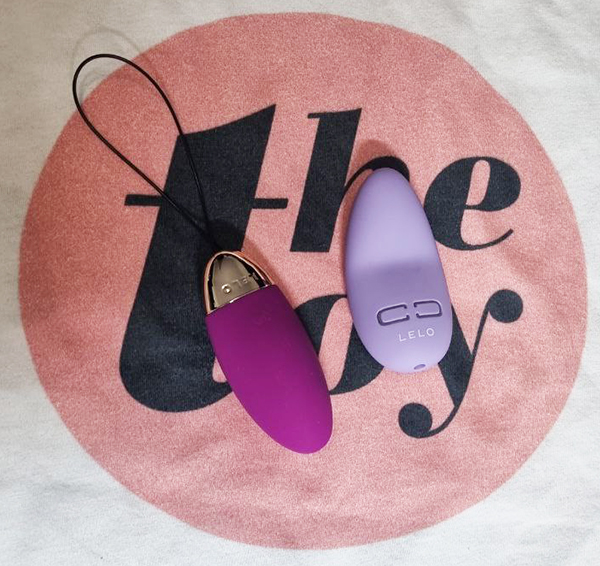 My conclusion about LELO Lily 3
In conclusion, the LELO Lily 3 is an incredibly well-built, light, portable personal massager perfect for solo or couple play.
With ten powerful pleasure settings and a body-safe silicone that feels warm, it offers an unforgettable and discreet orgasmic experience. It is also waterproof, making it a great toy to bring to a bath or shower. Its gentle and intense modes are perfect for foreplay and masturbation, respectively.
I find it hard to believe this is a bullet toy because it vibrates intensely.
| | |
| --- | --- |
| Power: | (5.0 / 5) |
| Noise: | (5.0 / 5) |
| Material: | (4.0 / 5) |
| Price: | (3.0 / 5) |
| Ease Of Use: | (5.0 / 5) |
Mini bullet vibrator with stunning design, quiet motor, and powerful pulsations.
You can buy this product from: