Delightful news for clit-owners – the latest panty vibrator by Lovense was just released! It's name is Ferri and it promises to bring you exceptional pleasure wherever and whenever you want it.
Ferri is the tiny, versatile panty toy that promises to bring you discreet, yet intensive stimulation. You can easily adjust the speed and choose from unlimited patterns of vibration through your phone because Ferri is a remote-controlled underwear vibrator. Oh, and it can also sync to your favorite music vibes!
Lovense Ferri Performance
Since Ferri is newly released, it doesn't have references by people who tried it yet. But the features, described by Lovense are promising, as like all their teledildonic sex toys.
Ferri is a sex toy created for sexual pleasures in public, solo or during foreplay.Gentle and elegant appearance that will satisfy you both aesthetically and physiologically. Unlimited modes and patterns of vibration will help you find the perfect feeling – from gentle caress to intense pulsation.
And no one else will know about your panty secret simply because Ferri is so discreet that the loudest it can be is 43 dB – about the noise level in a quiet library. Lovense's panty vibe allows 3-3.5 hours of continuous, uninterrupted use before the battery needs a recharge. Charging time is usually 1-1.5 hours.
Alone or with a partner, in bed or in the bath – you can use it for hours only after two hours of charging!The clitoris stimulator is 100% waterproof, quiet and durable, it stays put once you place it in your panties.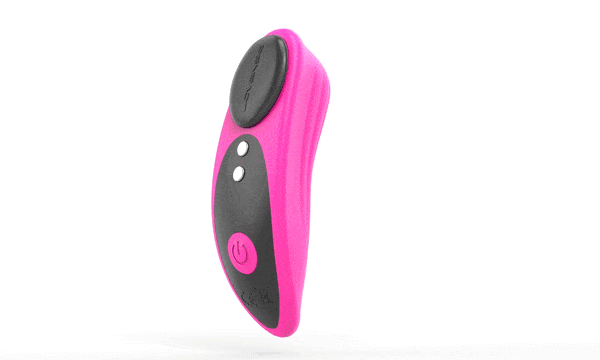 It will work on all kinds of panties – G-string, bikini or even boy shorts – just place the wearable vibrator and adjust the magnetic cap and you're ready to enjoy the orgasmic clitoral pulsations of Ferri.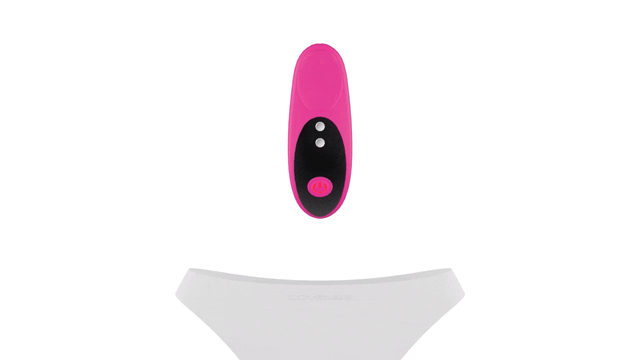 Ferri uses the latest Bluetooth technology, thanks to which you have close-range control and long-distance control for uninterrupted pleasure. The only thing necessary is internet connection, so that you can play with your panty toy.
Of course, you can also manipulate your panty vibe manually – there are 3 push buttons on the exterior of the toy. There's a power button and two small buttons, allowing you to adjust the intensity and pattern of vibration if you don't want to use the Lovense phone app.
The sex toy for women is made of high quality medical silicone, compliant with all hygiene requirements.The clitoral stimulator is extremely easy to clean, does not retain liquids or odors.Ferri is a rechargeable sex toy and 100% waterproof.
You can even use it in the shower, just like you would use a bullet vibrator – just place it on your clit, choose the right pace and … simply enjoy the orgasmic rhytm!
And because of all these exceptional features of the small gadget, we believe it is decent enough to be along the best vibrating panties, currently available on the market.
Check price of Lovense Ferri: Lovense
Ferri's Vibration Strength
Lovense company are known for the powerful performance of their sex toys. For instance, their remarkable Lush 2 remains the most powerful remote control vibrator ever since the company first released it.
For Ferri there are no customer reviews for now – because it was just released – but we know Lovense toys rely on their unbeatable power. When used in manual mode, you can choose from 3 steady levels and up to 10 different patterns of pulsation.
If your panty toy is connected to the Lovense app, you can enjoy and create unlimited orgasmic rhythms.
What's Ferri made of?
Lovense created Ferri with 100% body-safe materials that won't cause adverse reactions to your body. However, the proper hygiene of your sex toy is something you'll need to keep in mind before you slip the small thing into your panties. You can either clean the panty vibe with soap and water or with a special sex toy cleaning solution – you choose the method but remember to do it on a regular basis – before and after each orgasmic session!
Charging
USB, as expected. 90-minute recharge will give you about 3-3.5 hours of continuous stimulation.
Is Ferri waterproof?
Just like every other sex toy, manufactured by Lovense company, Ferri is 100% waterproof. You can easily clean your pleasure toy using water and soap before and after each use
Ferri's size
If you want to know the exact dimensions of the bullet, you can check them below: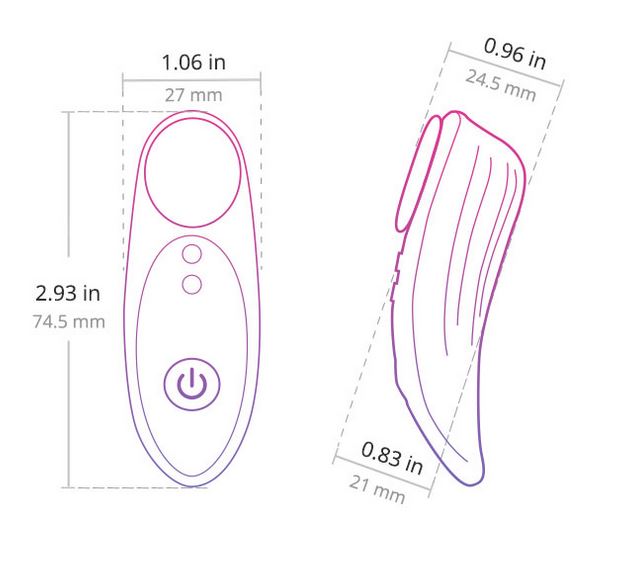 And here's how it'd look like if placed in a small women's purse: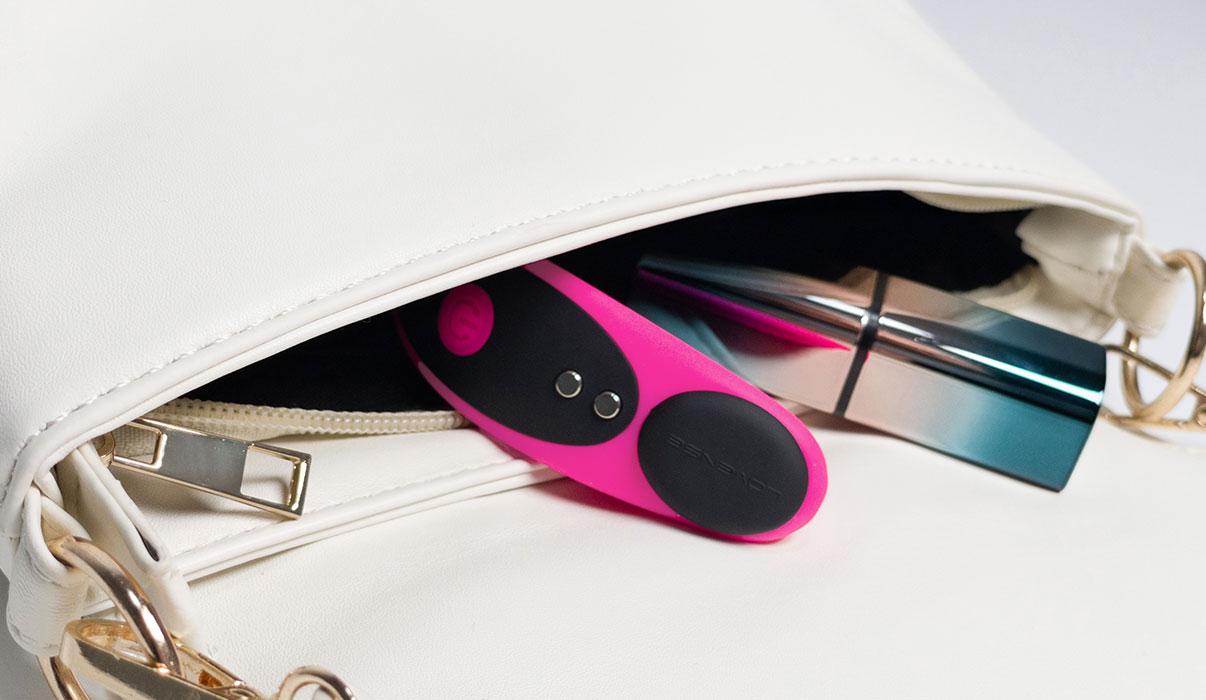 Check price of Lovense Ferri: Lovense
If you're interested in reading more unspoiled reviews about the hottest sex toys, please do check the following articles:
Ready to check out other Lovense toys? Visit their website below!