Hands-free vibrators are the awesome sex toys you can enjoy without lifting a finger! Hands-free is each toy that can be operated using a remote or a smartphone application. Now your hands can wander across your erogenous zones or do absolutely nothing at all while the vibrator pulsates inside you…
A hands-free vibrator can give you pleasurable stimulation everywhere you go. You can even let your partner take control over your orgasms – this way, you can enjoy remote sex every time you feel naughty.
Among the best hands-free vibes, we'll only mention the models that have over-performed the rest.
Not surprisingly, our top picks are manufactured by leading brands in the sex toy industry. You'll see different types hands-free toys, made by leading brands, such as Lovense, Lelo, and We-Vibe.
And since the tech industry is soaring, both women and men can benefit from the awesome no-hands performance of automatic sex toys!
Keep reading and find your perfect match!
Reviews of the best hands-free vibrators
We-Vibe Sync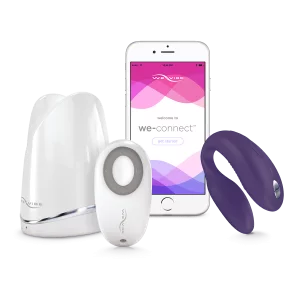 | | |
| --- | --- |
| Power: | (5.0 / 5) |
| Noise: | (4.5 / 5) |
| Material: | (5.0 / 5) |
| Price: | (5.0 / 5) |
| App: | (5.0 / 5) |
Wearable couples vibrator with an impressively powerful performance. The most reliable control from an unlimited distance
You can buy this product from:
H
ave you ever felt like you need something more intense while having sex? Have you tried masturbating while he's penetrating you but something doesn't feel right? This can become a prerequisite for ruining your entire sexperience.
And, luckily, there's something to be done in order to avoid situations when you don't feel completely satisfied.
We-Vibe Sync is a powerful, flexible massager, stimulating both your G-spot and clitoris. It is compact enough not to interfere with your usual sex activities, the goal is to make your experience more intense.
Thanks to We-Vibe Sync you can now pay more attention to your partner and your hands are free to reach and caress wherever you like.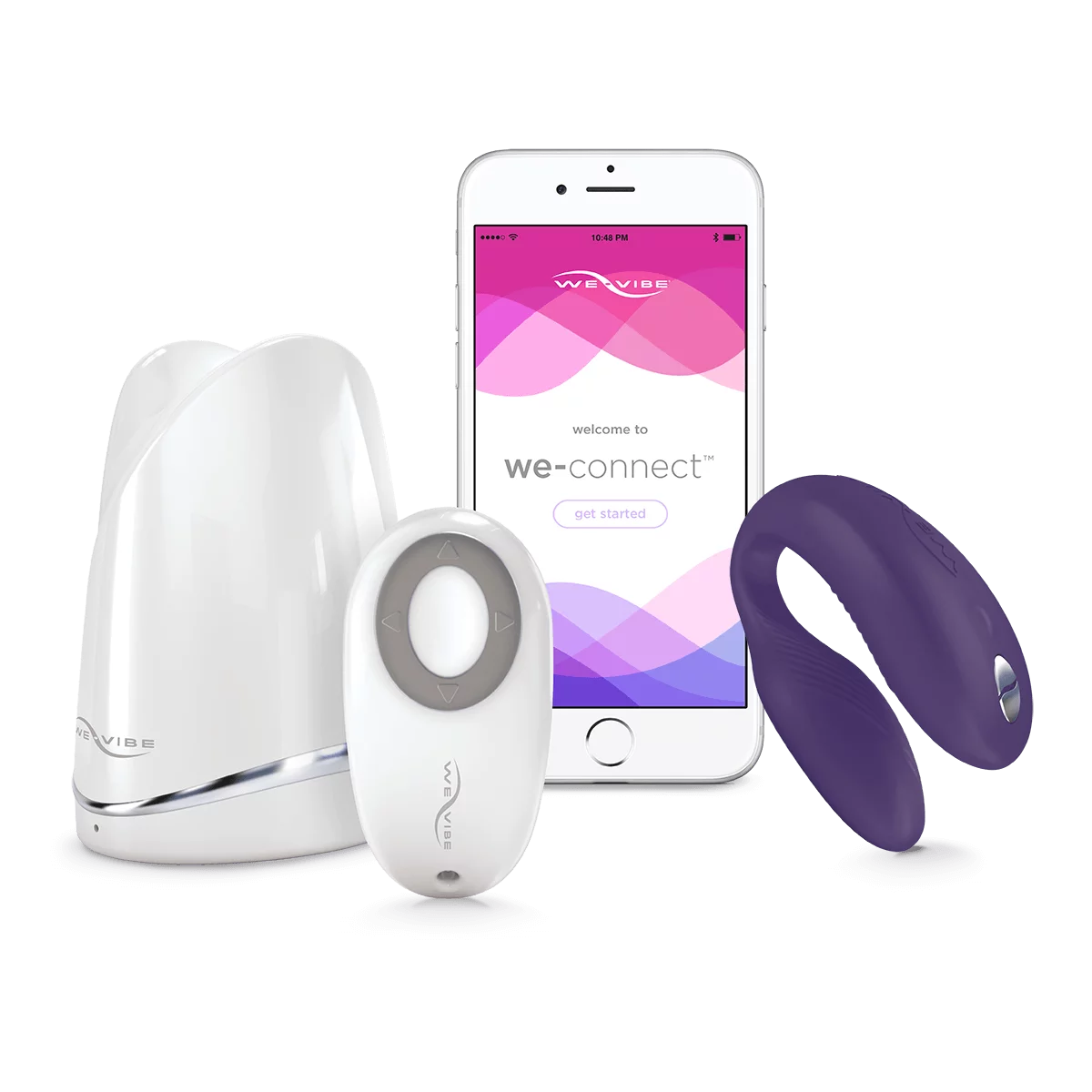 What's the shape of  We-Vibe Sync?
This U-shaped vibrating toy is the original We-Vibe form, created flexible and discreet. One side is insertable and should be gently placed on the G-spot. The other side of the remote controllable toy is intended for clit stimulation and should be placed on or near the clitoris. The versatile plaything fits women of all sizes and is perfect if you are willing to share the vibe with your partner. Because he'll be able to feel the pulsations as well.
PIV sex, intercourse or just for fun, this sexy little thing will change the way you feel about sex. You'll start appreciating it more!
We-Vibe Sync Battery
The rechargeable device gives you complete 3 hours of pleasure. 4 hours are required to fully charge your toy.
By the way, this vibrator has 2 powerful, yet nearly silent motors and 3 hours of constant vibrations is quite an impressive performance most vibrators are not capable of. And you'll also get your vibrator in a super discreet storage case with a luxurious design.
Classic high-quality materials for the We-Vibe Sync
The silky-soft, medical-grade silicone We-Vibe Sync is made of will guarantee you 100% safe and pleasurable play.
Level of discretion
Using the lowest settings and pulsations of this small plaything guarantees you an absolutely discreet experience. Increasing the intensity, however, may disturb your complete privacy simply because it will get harder for you to keep your moans. The toy itself is silent enough.
Is We-Vibe Sync powerful enough?
Yup, you can easily increase or decrease the vibrations of the device and most users consider it quite powerful for the compact size it has.
But let's not forget that the toy is packed with 2 motors that work simultaneously.
Is it app-compatible?
Sure, just like any other sex toy, created by We-Vibe. You only need to download the We-Connect app from the AppStore (iOS) or PlayStore (Android). After installing the app, you'll be able to choose from the 10 different modes of vibration or create your own unique patterns.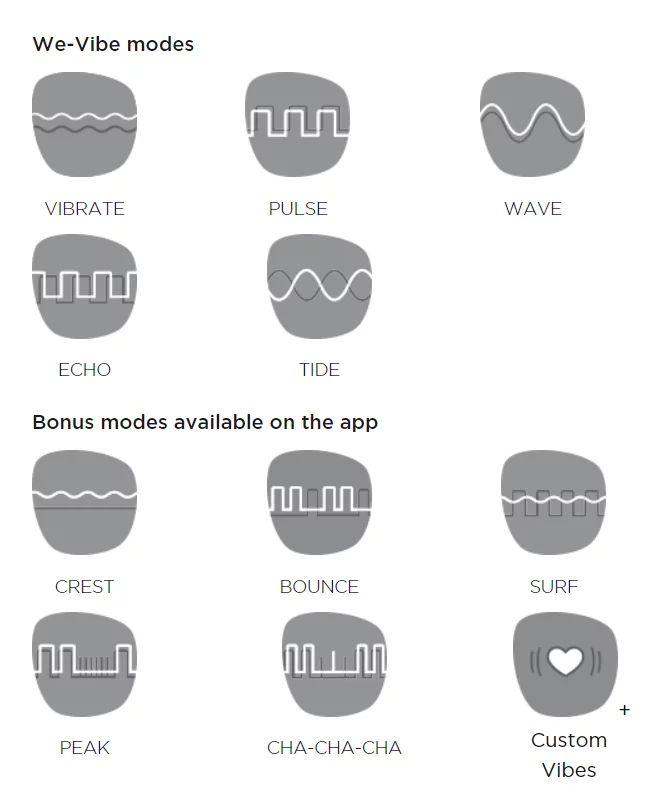 Is We-Vibe Sync waterproof?
No, not completely waterproof but, thankfully, it is splash-proof, which means not likely to be damaged or affected by splashes. It will basically repel splashes of water, light water on the device.
Compare price of Sync:  We-VibeVibrators.com
Hush by Lovense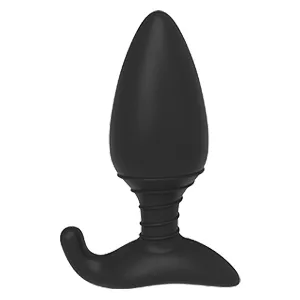 For all the fans of anal play, this one is just for you! Lovense's Hush is one of the best sex toys in existence. If you want to experience a pleasure you never dreamed of, this hands free anal plug will definitely help.
Syncs with your Spotify playlists
Create, share, and download your own vibrating models;
Handsfree;
Completely waterproof.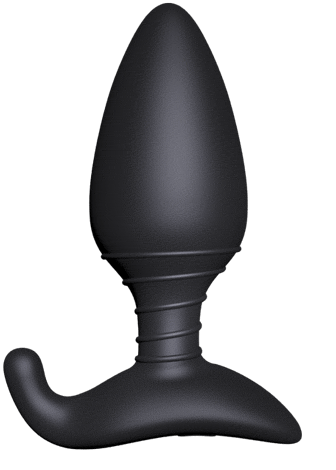 First of all, this toy can be paired with Bluetooth and/or be controlled from afar. If you are not really gadget oriented, don't worry. You can use Hush without downloading the app and still enjoy all the features it has to offer. If you're ready to go even deeper, download the "Lovense Wearables" app, which is compatible with both iPhone and Android. You can now control the intensity of Hush from your phone only!
Everywhere, anytime.
Wait, there's more! Another feature of the app allows the intensity of the toy to increase as own desire increases. So if you become more experienced in anal games with your partner, the anal gadget will increase its power. And if that's still not enough, you could create your own vibration patterns and, better yet, connect your toy to your Spotify playlist to vibrate with the beat of your favorite music.
If you are interested, Lovense has some other great vibes and you can get them up to 50% cheaper, especially if you get a bundle. They have those deals on their store page often, so make sure to check regularly if there is no deal at the moment.
If you are a long distance from your lover, Hush is just what you need. The app lets you connect no matter the distance. Just connect your plaything to the app, add your partner and you're ready to play. There are so many customization options that you and your lover will surely enjoy. You will be able to create a new intimate experience. It's just so much fun!
Note that this anal plug is designed for people who are more experienced in anal play!
We were looking for a toy that works beyond the 1 or 2 meters of a simple remote control.Whether at the restaurant in the outdoor office, with the application I start the vibrations anywhere anytime, the app is super efficient we can import or create our own vibrations, the integrated messaging is really good, too.When the vibrations are increased, it is very powerful but also noisy even when inserted. When you're in a quiet place, you may want to play with the lower settings.
The accessory is not suitable for beginners and is quite powerful for those who are new to anal penetration. Vibrations can be felt strongly throughout the body of the anal plug. Even at the lowest setting, Hush has tremendously strong vibrations. There are five vibration settings: weak, medium, strong, ripple, and wavy. In fact, you start with the five modes, but your options are actually endless, as you can make your own countless patterns. Hush is also waterproof and you can indulge in some wet fun in the bathroom.
Overall, Hush is a well-designed toy. Made of 100% body-safe silicone. When it comes to anal games, silicone is a blessing, especially when used with water-based lubricant. Having that the anal plug is made of silicone, you should not use it with a silicone-based lubricant. All water-based lubricants will do perfectly. Finally, the fun will never stop, as Hush is rechargeable and only takes an hour and a half to get ready for action.
Design
This black butt plug is available in two sizes – 1.5 (38 mm) in and 1.75 in (44.5 mm). The neck of the anal plug is thin – 0.75 (19 mm) in width to ensure this pleasure thing stays put while you're enjoying its rhythm
Battery
A single charging that usually takes about an hour will give you 1.5 – 2 hours of continuous play
Warranty
1-year warranty
Noise level
Quiet
Price info
Around $100
Lovense's Hush is the perfect complement to your nightstand, whether you want to add extra emotion to the usual anal play or want to connect with your long-distance partner. A Bluetooth-controllable toy, an interactive application, syncs with your music… What more could you possibly require from an anal plug?
Compare price of Lovense Hush:  LovenseLovehoney
We-Vibe Jive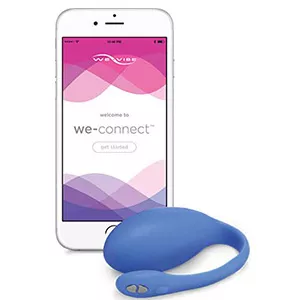 Jive by We-Vibe is a completely wearable, hands-free G-spot vibrator that can be remotely controlled by you or your partner anywhere via a mobile app.
Jive is designed to be placed in the vagina and discreetly worn under clothing. It is comfortable to wear while lying down if you are standing, sitting or walking, and its deep vibrations can be controlled by you or your partner, thanks to the free We-Connect application, no matter how far apart you are.
The app connects to the We-Vibe Jive via Bluetooth and lets you connect with your partner while in the same room. The most reliable connection can be obtained from <30 ft of direct, line-of-sight distance and approx. 20 feet of 360-degree range.
Place a sufficient amount of water-based lubricant on the vibrator and carefully insert it into the vagina, leaving the thin end facing outwards.
Once placed, the Jive can be worn without interrupting your daily activities.
Enjoy powerful and deep rumbly vibrations and incredible internal stimulation without using your hands.

Thanks to its design, Jive will stimulate your G-spot and make you experience unsuspected sensations.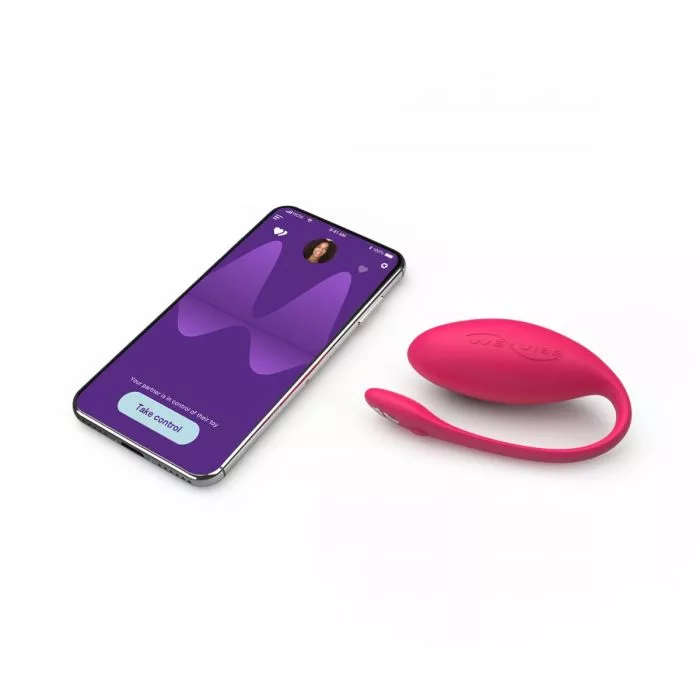 Connect it to your smartphone and have fun on your own or let your lover control the vibrations. Jive has a unique design, suitable for long-term wear.
The thin part that remains on the outside is flexible, which allows it to fit easily to your body and provide you with maximum comfort and discretion.
Jive is made of high quality medical grade silicone that does not contain latex, phthalathes and BPA. The material is completely harmless. It is non-porous and hypoallergenic, has no side odor and is easy to clean. According to users, the material is easy and comfortable to insert. Some prefer using it without any lube, others need the lightest amount of lube.

The vibrator is 100% waterproof, which not only allows you to use it anywhere, but also makes it easy to clean and disinfect. This hands-free pleasure toy is also submersible so you can safely use it while in a pool or a jakuzzi.
As with all other sex toys, we advise you to clean Jive well before and after use with antibacterial soap and water or with special sex toy cleaning products.
Use the vibrator with water-based lubricants only, as those based on silicone or another can damage the product.
 With built-in rechargeable battery. USB cable included.
This hands-free vibe comes packaged in a lovely blue/purple box. Along with Jive, you'll get a charging cord, a white satin storage pouch, an instructions booklet and some sample lubricant.
Note that the external part, where the antenna of Jive is located does not provide sufficient vibration to stimulate the clit, according to several users who expected double-stimulation effect.
Aesthetic appeal
Internal egg-type vibrator with luxurious silicone coating, available in pink and periwinkle blue
Battery
With Jive you can forget about the inconvenience of changing batteries, as it has a built-in rechargeable battery, which is charged via magnetic USB cable (included in the box you'll receive after purchasing Jive).

Run time


With a charge that lasts 90 minutes, you can enjoy up to 2 hours of pleasure, and the indicator light will tell you when you need to recharge your sex toy.

Ease of use
Easy manual control using a single button, located on the external part. Convenient and reliable long-distance control using the We-Vibe application
Materials
100% body-safe silicone (waterproof and submersible)
Warranty
1-year warranty
Noise level
Jive creates internal vibes that are quiet enough to protect your  privacy even if you use the toy in public
Power and vibration range


With this unique sex toy you can choose between 10+ powerful vibrations or create your own combination for maximum pleasure.

However, the vibrations are not super powerful, as reported by users
Dimensions


Overall length: 9.2 cm. Total width of both shoulders: 6.4 cm.
Compare We-Vibe Jive price: LovehoneyWe-Vibe
Ditto by We-Vibe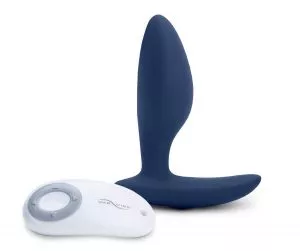 Ditto is a hands-free anal plug, intended for solo or couple play. It can be used by anyone who is ready to explore the gentle pressure and rumbling vibrations in a more innovative way.
Ditto can be operated with your smartphone using the free We-Connect app and can be also operated, using remote control. You or your friend-with-benefits can choose between different features, patterns, and even create custom vibes and choose the one you like the most. This hands-free toy can make the distance between you and your lover basically non-existent. The only thing needed is a smartphone and Ditto can be controlled from all around the world. After all, that's what hands free vibrators are for!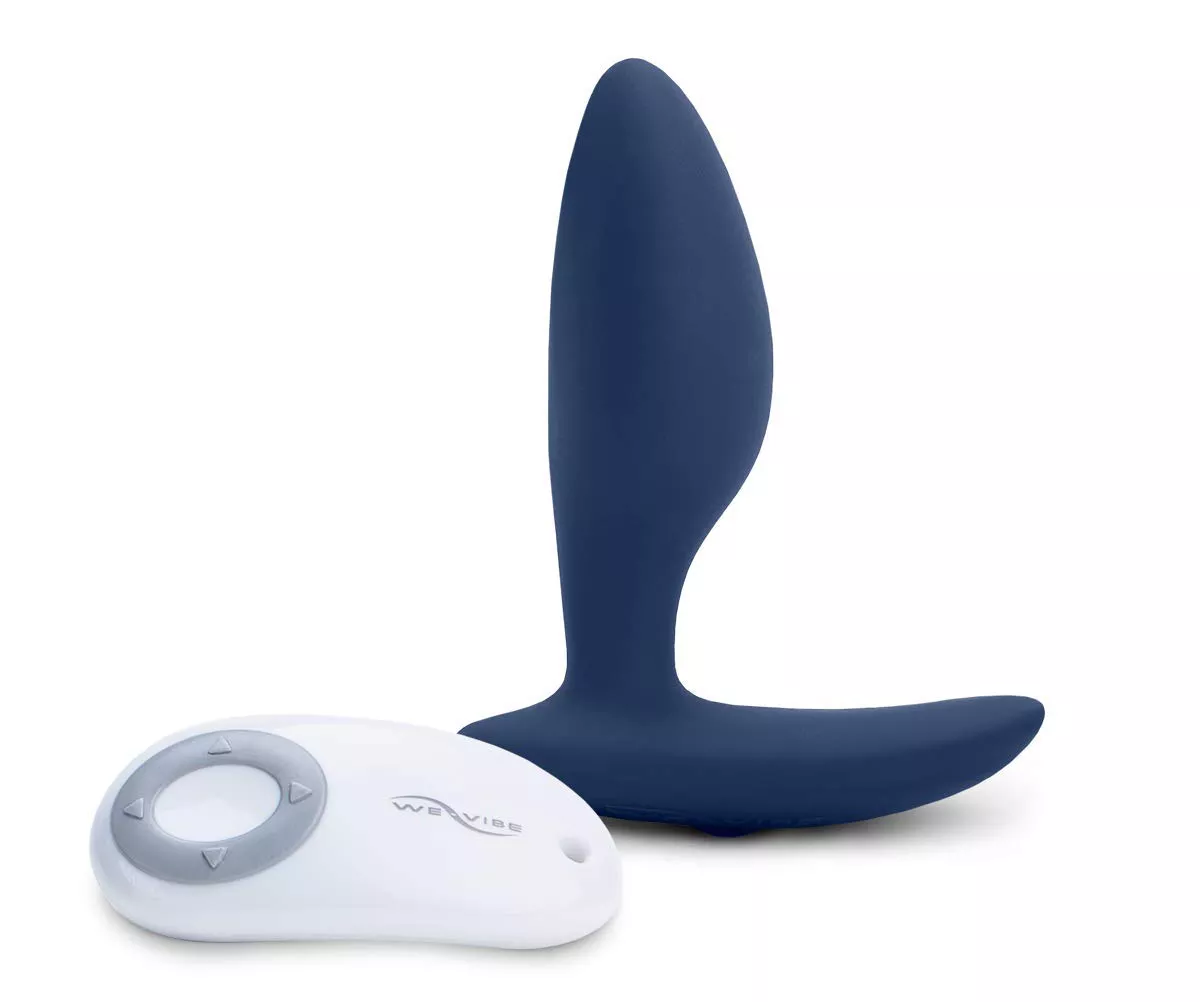 The shape of this remote control anal plug is perfect for people who intend to use it in combination with clitoral stimulation or vaginal penetration. It's not too small, nor is too big – the tip is tiny and it gradually becomes wider to guarantee you maximum comfort during use. According to reviewers, the base sits comfortably between the buttcheeks without causing discomfort.
The hands-free anal plug can also be controlled with the remote you'll also get when buying the Ditto. This way, you can use it for prostate massage, choosing your favorite patterns and vibe modes.
Design
A classy looking hands-free anal massager that you can get in deep blue or purple color
Battery
USB rechargeable (you'll find the remote control and USB cable in the box)
Run time
Up to 5 hours
Ease of use
Easily controllable using a single button to increase or decrease vibration intensity
Materials
100% body-safe silicone (waterproof)
Warranty
1-year warranty
Noise level
Whisper quiet
Power and vibration range
Choose between multiple different (including custom-made patterns), the power range starts from gentle pulsations to intensive vibes
Price info
Around $120
Note that the Ditto by We-Vibe is not recommended for people who are used to bigger anal toys and super-intensive pulsations. Ditto is more of an addition to your sex game, to spice things up a little bit, but you may not be able to feel absolutely fulfilled using this vibrator.
Someone said: "If they made this toy in a bigger size I would buy it in a heartbeat. It is a quality toy. It's just not big enough." so keep this in mind before buying this remote control vibrator.
Compare price of We-Vibe Ditto:  We-VibeLovehoney
Ida by Lelo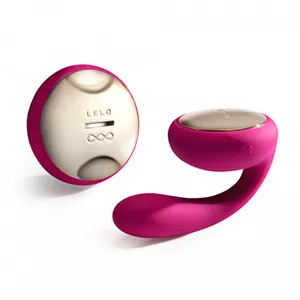 | | |
| --- | --- |
| Power: | (4.0 / 5) |
| Noise: | (4.0 / 5) |
| Material: | (4.0 / 5) |
| Price: | (4.0 / 5) |
| Ease Of Use: | (5.0 / 5) |
Hands-free couples vibrator worn during sex, so that both partners enjoy external vibrations and internal rotations, providing ultimate pleasure
You can buy this product from:
Ida is among the latest discoveries of the sex toy industry. The colossal wearable vibrator offers intense vibrations and rotations. Besides being wearable, Ida is both an internal and an external vibrator. Sounds crazy?
Well, all this is due to the ergonomic and super clever design like most sex toys made by Lelo. Ida allows you to enjoy the vibes in any position you choose. It refers to both solo-play and couple play. And the limitless options you can use it for are an aspect you wouldn't want to miss.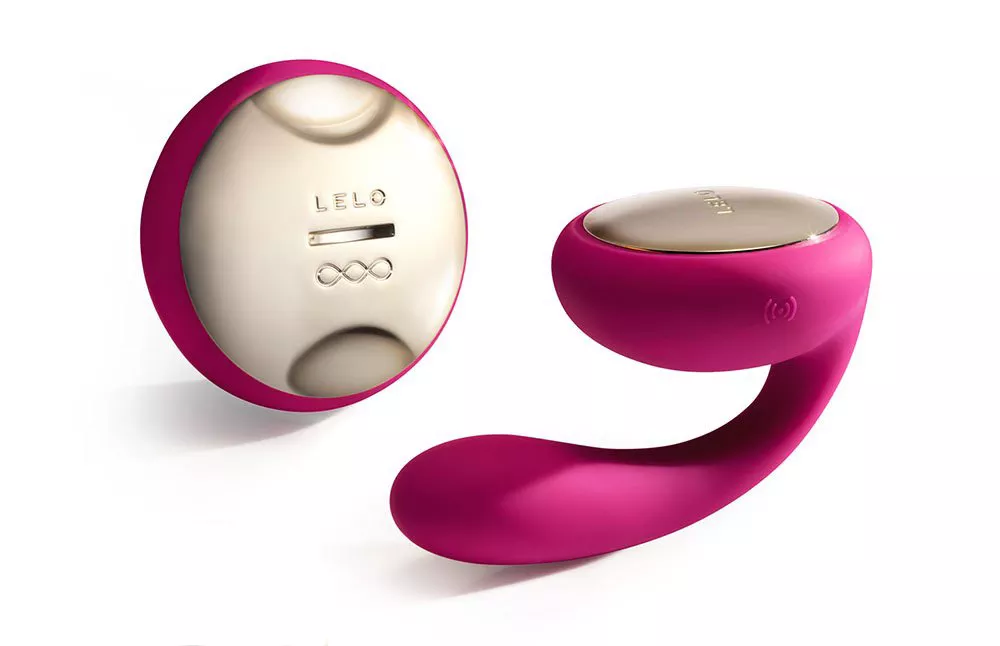 If you'd like to try your Lelo Ida with your lover, please do check the device characteristics first. The insertable part of the vibrator (37.8mm / 1.5in. in diameter) is a little bit smaller compared to normal vibrators and you'll need to keep in mind that you might feel too full when your partner joins the game.
The part of the vibrator that stays applied to your clitoris reminds of a magic wand – the pulsations target the clitoris and the power used can be adjusted at the push of a button.
Controlling your own pace and tempo without having to do anything – this is what Ida is all about.
According to users, Ida is impressively good for solo play. You'll certainly need to spend some time until you adjust the hands-free gadget so that it stimulates both your clit and your G spot (Note that you might want to be laying face upwards because gravity may have a negative impact on Ida's performance).
Make sure the vibrator is lubed up before inserting it so that you get the most of the swirling sensations Ida operates with.
Design
Classy and convenient; available in deep rose, cerise, and black color
Battery life and type
Li-Ion 920mAh 3.7V; USB-rechargeable
Usage
Super easy to operate with
Materials
Body-safe silicone for the insertable part; ABS plastic for the external part
Warranty
1-year warranty
Noise level
When inserted and in contact with the vulva, Ida is quite discreet
Power and vibration range
8 vibration patterns for clit stimulation and rotations within
Price info
Around $170
Where to buy:  Lelo
Tiani 3 by Lelo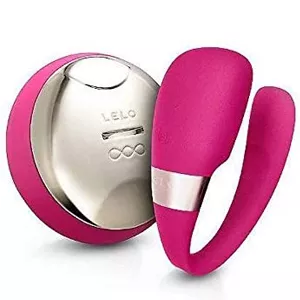 | | |
| --- | --- |
| Power: | (4.0 / 5) |
| Noise: | (5.0 / 5) |
| Material: | (4.0 / 5) |
| Price: | (3.5 / 5) |
| Ease Of Use: | (5.0 / 5) |
Worn by women, appreciated by both partners. Perfect for additional internal and expernal stimulation during intercourse
You can buy this product from:
This new hi-tech sex toy makes it easier for you to cum without even trying. It is designed to suit all body shapes no matter the size of the vulva and the locations of your hot spots. The hands-free wearable vibrator is the type of innovation that won't go unnoticed due to the following reasons:
It is designed to apply pressure on your G-spot, while the larger outer arm takes care of your clitoris
It fits perfectly, both on the inside and on the outside, and is super comfortable to wear for almost any position with or without a partner
You won't be the only one enjoying Tiani. Just like you, your lover will be able to experience the powerful pulsations while penetrating you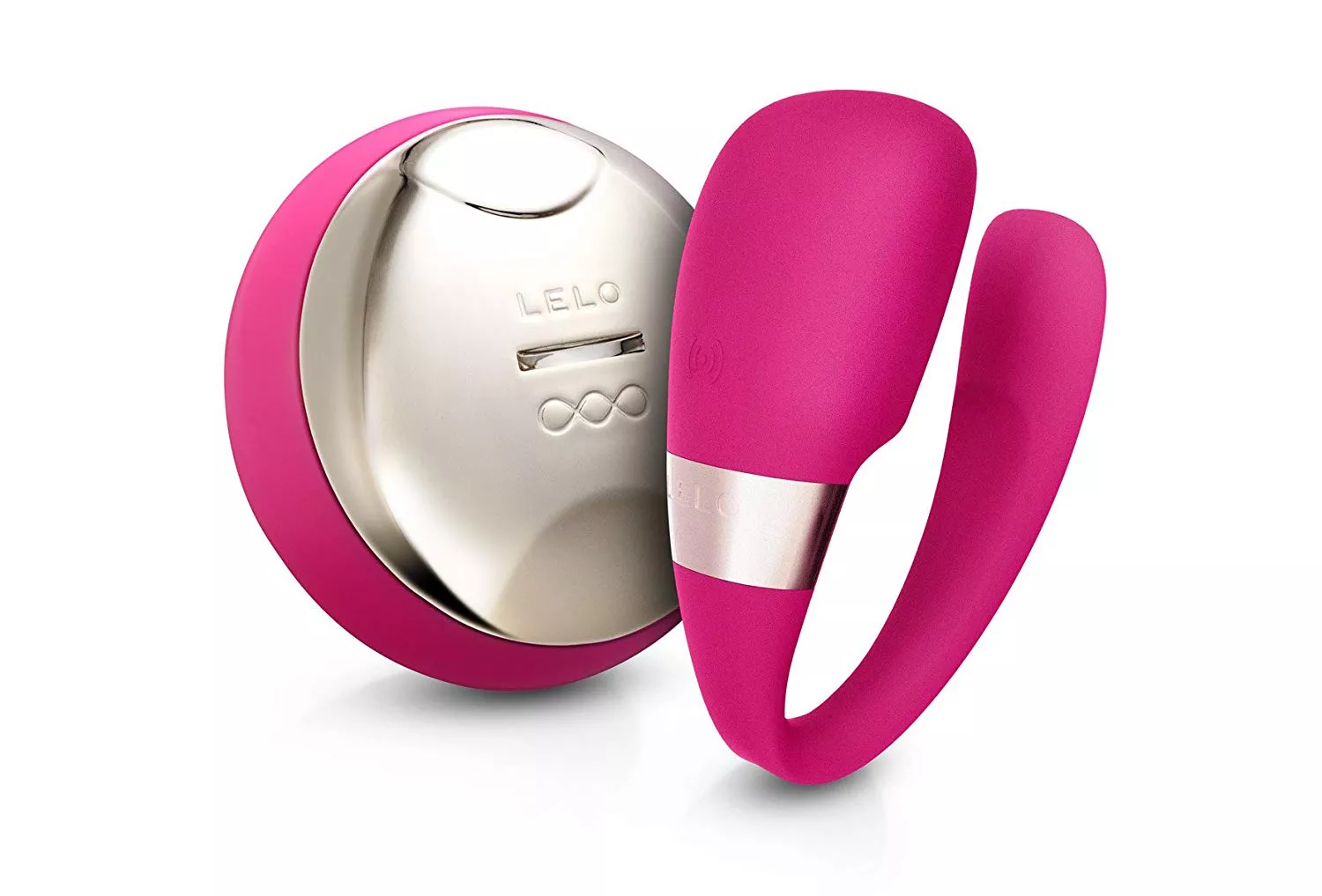 Compared to other insertable toys, this one offers a more intense stimulation, so if you prefer the more pressure on your clit, Tiani3 is just the right hands free tool for you. Of course, it is 100% waterproof, allowing you to enjoy it while taking a shower or a bath.
And, hey, the price seems good, compared to most luxury toys, created by Lelo.
Design
Classy and comfortable to wear; available in deep rose, cerise, and black color, like most Lelo toys
Battery life and type
Fully rechargeable Lithium Polymer battery; with wireless remote controller and USB-charging cord
Usage
Easy to control; suitable for pleasuring at a distance
Materials
Body-safe silicone for the insertable part; ABS plastic for the external part
Warranty
1-year warranty
Noise level
Whisper quiet
Power and vibration range
The 8 settings and different intensity modes you can choose from make foreplay and orgasming more sensual than ever
Price info
Less than $130
Where to buy:  Lelo
We-Vibe Unite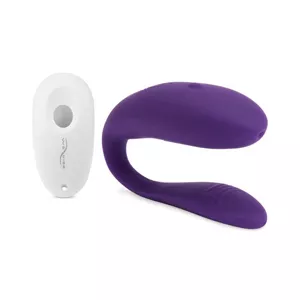 Powerful, yet quiet, the Unite by We-Vibe is specially designed to stimulate you (and your partner) and make you reach a powerful orgasm in seconds. You can also use this U-shaped vibrator during PIV sex or all by yourself and experience the strong pulsations targeting your G-spot and clitoris simultaneously.
The enjoyable experience is 100% guaranteed if you are looking for intensive simultaneous external and internal stimulation that guarantees a happy end.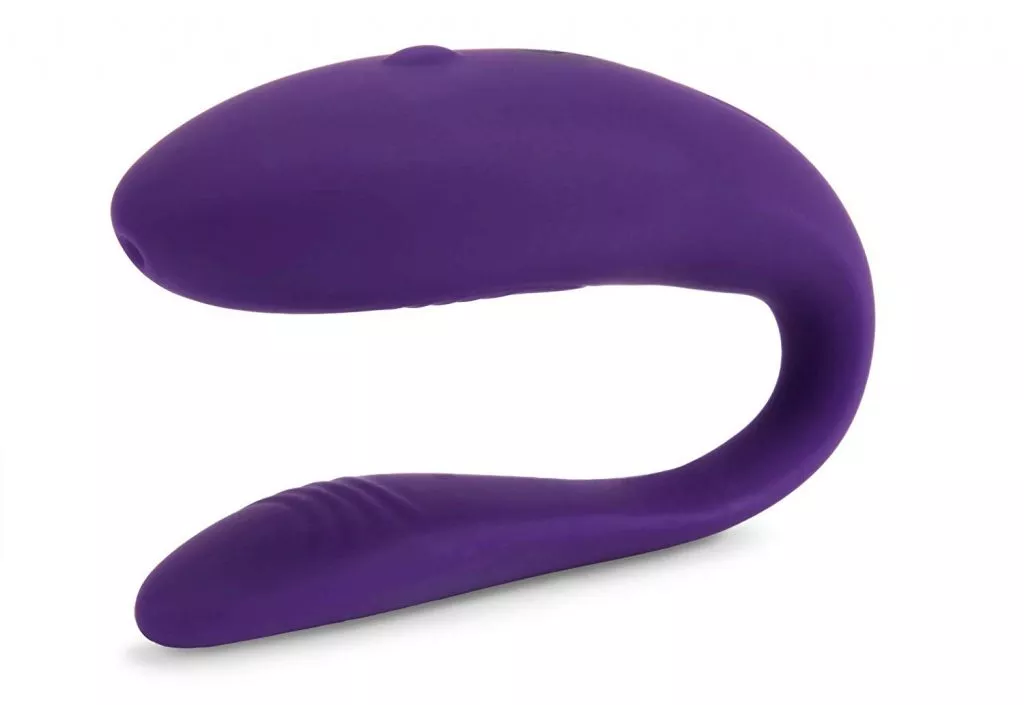 This sex toy is super simple – you or your partner should only adjust it and you're ready to play. The device increases the sensation during penetrative sex and is very precise in case you just want to spice things up in your relationship. Going to a dinner date or going to the movies will turn into a sensual experience only you (and your partner) will enjoy.
The multiple settings you can choose from will make you try different patterns and vibration strength. Or maybe you can make your sex buddy choose for you. Maybe your own reactions and muscle spasms will help your partner decide how to tease you with the Unite by We-Vibe.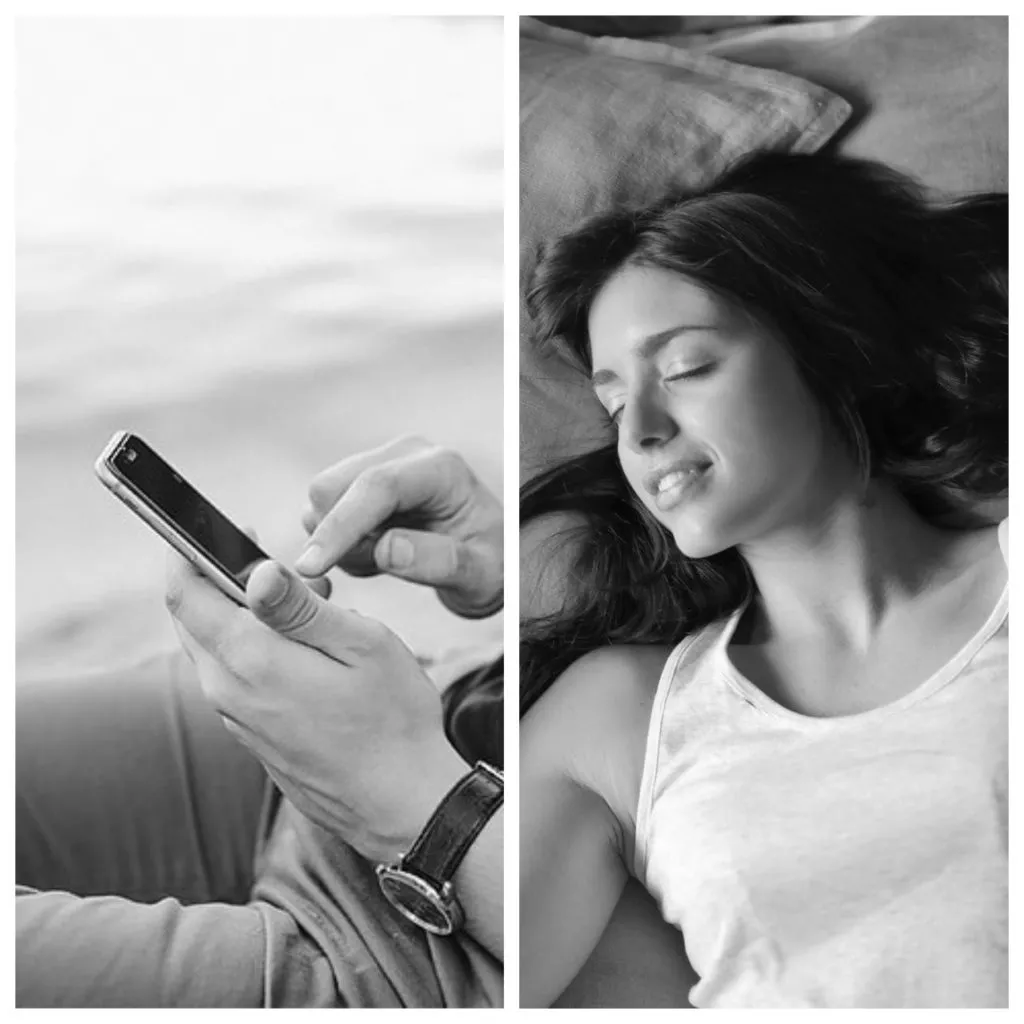 Check out the various options you can choose for the best intimate moments:

The most important is the fact that with We-Vibe Sync your hands  are liberated from holding a sex toy, so you can enjoy the intense stimulation without being distracted by buttons and controls. You no longer need to put a ton of work in your solo session – just choose your rhythm and get ready for the resistless culmination.
Other important aspects of We-Vibe Unite include the fact that the remote control uses only one button which makes it super easy to operate with.
Design
Simple, small and sleek design
Battery
Eco-friendly USB rechargeable
Run time
Up to 60 minutes
Ease of use
Easy to control from 3m distance
Materials
Body-safe silicone exterior
Warranty
2-years warranty
Noise level
Whisper quiet
Power and vibration range
10 different settings and vibration patterns
Price info
Less than $100
Compare price of We-Vibe Unite:  We-VibeLovehoney
Eva II by Dame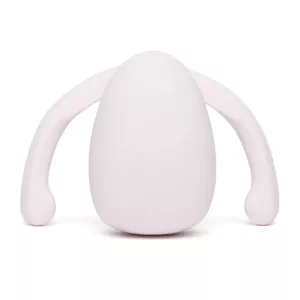 | | |
| --- | --- |
| Power: | (3.0 / 5) |
| Noise: | (4.0 / 5) |
| Material: | (5.0 / 5) |
| Price: | (5.0 / 5) |
| Ease Of Use: | (5.0 / 5) |
Rechargeable hands-free vibrator for pinpoint clitoral stimulation during PIV sex
You can buy this product from:
Touching yourself while your lover is doing the rest might be very distracting for both partners. Eva II is not hard to understand – it is a small pulsating technology that is supposed to sit on top of your clit and performing satisfying vibrations while your partner's cock is penetrating your vagina. The sex toy does not actually get in the way of penetration. This way, your hands are free, your mind is free and your clit can't escape from the pulsating vibrator covering it. Turning on the small vibrator will let you move around, focusing on the sensual act and intimacy.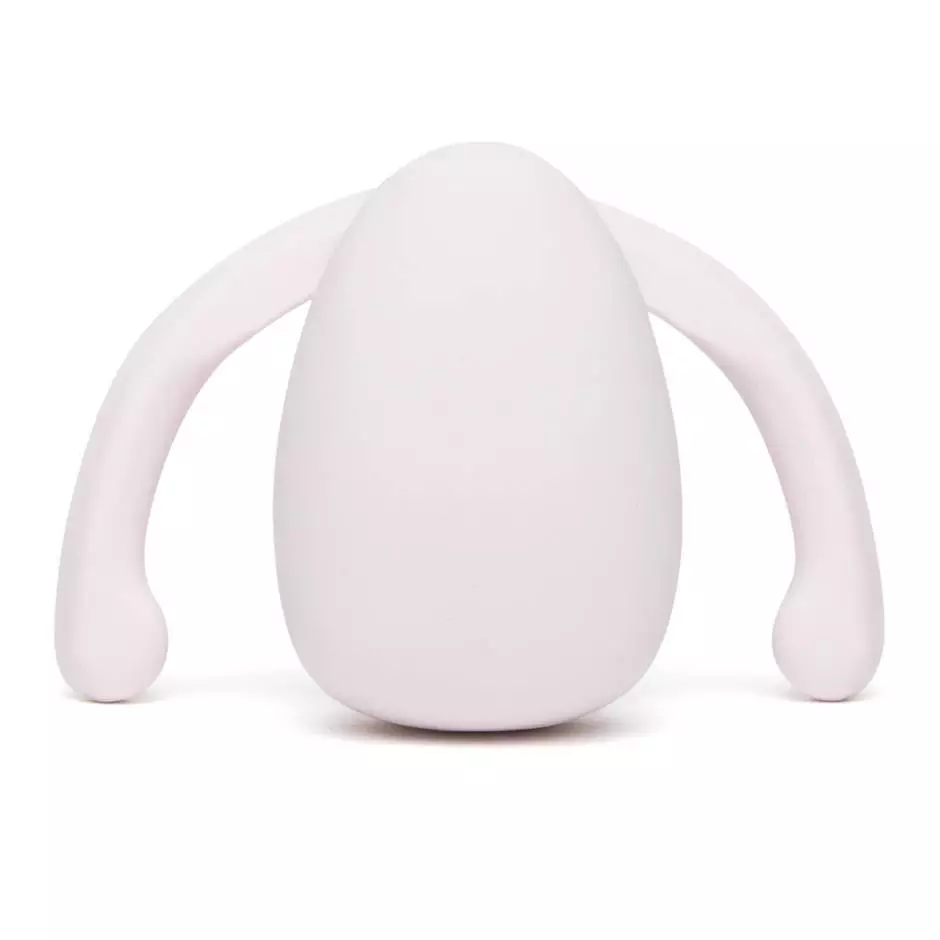 EvaII is created by 2 women – a sexual educator and also a mechanical engineer and is intended for intensive, yet not intrusive clitoral stimulation during a PIV sex.
One thing worth mentioning is that your male partner won't benefit as much as you will, as the device remains is the vulva and the maximum he'll feel are just the murmuring pulsations.
Basically, Eva will help you get the double stimulation to also increase the pleasure you are experiencing from normal sex. Consider it an enhancement or something that will get you to the culmination faster, maybe multiple times.
Eva II may seem negligibly small at a first but after inserting it in the right place, you'll appreciate how sensual and powerful this external sex toy actually is. As for your male partner, he wouldn't be intimidated by it, unlike most sex toys suggesting double penetration – something not everybody would go for.
Eva II is controlled by a single button and there are three different intensity levels you can choose from. You can start with a teasing murmur and gradually increase the intensity until you reach your delicious orgasm.
Eva's wings are flexible enough to fit any vulva and can be used in a range of different sex positions. The funny-looking gadget is sturdy enough so that the vibrator doesn't slip. Don't judge sex toys by their weird appearance!
The instructions for maintenance and cleaning are something you wouldn't want to neglect – the proper care is important.
When using Eva, the tips of the wings should face downwards towards the vaginal opening. The toy should be placed so that it rests on your clitoris. During penetrative sex, you will be able to reach your orgasm faster than usual. It is the best toy for couples who want to spice up their sex life or women who find it hard to climax. The clitoral stimulator can also be used for solo entertainment. You can also use a vibrator for vaginal penetration at the same time.
Design
An innovative design resembling no other sex toys created so far
Battery
USB rechargeable (you get a wall charger and a proprietary USB plug cable)
Run time
Up to 5 hours
Ease of use
Easily controllable using a single button to increase or decrease vibration intensity
Materials
100% medical-grade silicone
Warranty
3-years warranty
Noise level
Noisier compared to other clit vibrators
Power and vibration range
3 different vibration settings
Price info
Around $130
Compare price of Eva II by Dame:  Dame ProductsLovehoney
To sum up
Now is the time when you should no longer rely on your significant other to enjoy the ultimate pleasure during intercourse. Now is the time when solo play is getting more and more satisfying and you can appreciate an intensive climax within no time. Hands-free, remote control, Bluetooth – alluring sex toys are making sensual acts more pleasurable than ever!
Pushing a single button on your gadget makes it easy for both partners to experience intense and sensual intercourse. And finding the best hands-free vibrator is just a click away from you!
All the sex toys reviewed above are made of high-quality materials and guarantee you powerful and long-lasting stimulation.
If you are looking for a more standard toy, check out our in-depth reviews about the best wand massagers, rabbit vibrators, small bullet toys, and male masturbators.