The Lelo Enigma Wave stands out among luxury sex toys with its groundbreaking triple stimulation function. It offers a harmonious blend of clitoral and G-spot stimulation alongside its come-hither motion and versatile suction and penetration capabilities.
Borrowing sonic wave technology from LELO's previous top-sellers, the SONA 2 Cruise and SORAYA, the Enigma Wave crafts a unique and indulgent experience that tantalizes both visible and invisible parts of the clitoris while also attending to the G-spot.
Despite its aspirational price point of $259, the Lelo Enigma Wave's premium design and multifaceted functionality present a compelling invitation to pleasure seekers aspiring for a comprehensive sensual adventure.
Review Summary
This review unveils the sensations, design attributes, specifications, advantages and disadvantages of the LELO Enigma Wave, guiding potential buyers on whether it's the right fit for them or not, along with other crucial facets of this luxurious toy. The LELO Enigma Wave is a masterfully crafted device that offers a unique triple-stimulation experience, blending clitoral and G-spot stimulation with the option of both suction and penetration; all encapsulated in a sleek and elegant design.
Explore further to delve into the nuanced features and performance of the LELO Enigma Wave, understanding its sonic wave technology, user-friendly interface, and how it compares to other toys in the luxury segment. Whether you're a seasoned pleasure seeker or venturing into the premium sex toy realm, this review provides a comprehensive insight into what makes the Lelo Enigma Wave a noteworthy contender in the pursuit of unparalleled sensual satisfaction. Read on!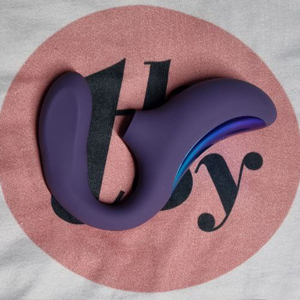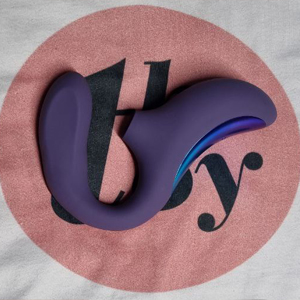 | | |
| --- | --- |
| Design: | (5.0 / 5) |
| Comfort: | (4.0 / 5) |
| Power: | (4.0 / 5) |
| Experience: | (5.0 / 5) |
| Ease of use: | (5.0 / 5) |
| Price: | (3.0 / 5) |
An orgasmic combination of clitoral suction and internal come hither motion feature for fulfilling orgasms.
You can buy this rabbit vibrator here:
How does it feel?
The LELO Enigma Wave feels amazing. It slides in easily, and the soft silicone feels nice. The double action on the clitoris and G-spot is a game-changer, creating a blend of sensations with every pulse and buzz. It fits comfortably, reaching the right spots effortlessly. The build-up to climax is slow but incredibly satisfying, leading to a deep and fulfilling finale that feels personal and freeing.
Pros
Dual Stimulation: This dual rabbit vibrator is designed to provide both clitoral and G-spot stimulation simultaneously, making it an intriguing choice for individuals looking to explore dual sensations
Quality Design and Material: Reviewers often praise the sleek, elegant design and the high-quality silicone material used in the Enigma Wave, which is comfortable to use and visually appealing​​.
Waterproof Feature: The device is 100% waterproof, making it suitable for use in the bath or shower, which is a feature appreciated by many as it meets the standard quality for high-end sex toys​​.
Effective Performance: Many find the Lelo Enigma Wave to be highly effective in delivering intense orgasms, with the dual stimulation working seamlessly to provide a satisfying experience.
Intensity Control: With various modes and intensity levels, users have the flexibility to find what works best for them, ensuring a personalized experience​3​.
Cons
Learning Curve: Some reviewers mention a learning curve associated with using the LELO Enigma Wave, especially for those new to dual or internal stimulation. It may take some time to get accustomed to the device and find the most pleasurable settings​.
Price: Being a high-end product, the Lelo Enigma Wave comes with a relatively high price tag which may not be within everyone's budget​.
Control Limitation: The external and internal functions work in tandem and cannot be controlled independently. This may limit the customization of the experience for some users​​. Plus, this is not an app-controlled sex toy, so it can't be controlled from afar.
Size and Fit: The size and fit may not suit everyone, and some women might find it challenging to position the device correctly for maximum pleasure, especially in the beginning​​.
Battery Life: Some users found the battery life to be less than satisfactory, which could interrupt longer sessions​6​.
The Enigma Wave seems to be a well-received product, especially for those looking for dual stimulation.
However, like with any sex toy, individual experiences may vary, and what works wonderfully for one person might not work as well for another.
Who should buy the LELO Enigma Wave?
The Lelo Enigma Wave is ideal for those seeking a luxurious, dual-stimulation experience. If you cherish exquisite design, enjoy both clitoral and G-spot stimulation, and are open to exploring your body's responses to varied sensations, this is a toy worth considering.
It's especially suited for individuals who appreciate waterproof features for versatile play and are willing to invest in a high-quality, effective device.
The Enigma Wave invites you to intimate exploration, promising a blend of comfort, elegance, and intense satisfaction, making it a worthy addition to your pleasure toolbox.
Who should skip the LELO Enigma Wave?
The Lelo Enigma Wave might not be for everyone. If you're new to sex toys or find internal stimulation uncomfortable, this might feel a bit daunting.
The price tag is higher, so budget-conscious shoppers might want to look elsewhere.
Also, if you prefer separate control over the internal and external functions, or if longer battery life is crucial, other options might serve you better.
Lastly, those looking for a compact, travel-friendly device might find the Enigma Wave to be bulkier than preferred.
Design and Comfort
The Lelo Enigma Wave is a marvel of ergonomic design, blending aesthetics with functionality effortlessly. Its luxurious silicone material feels divine against the skin, making every touch a journey to ecstasy. With intuitive controls, navigating through its features is a breeze, enhancing the user experience.
The waterproof design invites adventurous exploration in the bath or between the sheets. In every curve and contour, the Enigma Wave's design resonates with a promise of comfort and sophisticated pleasure, making it a worthy companion in the pursuit of orgasmic bliss.
Enigma Wave Product Specifications
Specification
Details
Type
G-spot massager with clitoral sonic wave arm
Material
Body-safe silicone, ABS plastic
Length
140 mm / 5.5 in
Diameter
 48mm/ 1.9 in
Vibration Frequency
Wave motor: 65 Hz
Vibration motor: 130 Hz
Gear motor: 1.3 Hz
Vibration Patterns
8 patterns for the G-spot arm; 8 sonic wave patterns for the clitoral arm
Waterproof
Yes
Rechargeable
Yes
Battery Life
Up to 120min/2 h
Charging Time
120min/2 h
App Control
No
Storage
Satin storage pouch included
Travel Lock
Yes
Noise Level (Lowest)
39 dB
Noise Level (Highest)
49 dB
Warranty
2-year warranty
Purpose
The Lelo Enigma Wave is designed for dual stimulation, targeting both the clitoris and the G-spot. It offers clitoral suction alongside vaginal penetration, aiming to provide a comprehensive sensual experience. Through its ergonomic design, it endeavors to deliver simultaneous or individual stimulation to these areas, making it a versatile choice for different types of pleasure exploration.
There is an added feature called come hither motion. The "come hither" motion in vibrators mimics the natural motion of a finger beckoning or curling towards the palm, which is used to stimulate the G-spot. This motion helps in providing more targeted and effective G-spot stimulation, enhancing the overall experience. It can create a more natural and pleasurable sensation compared to static or regular vibrational movements, making the experience more enjoyable and potentially leading to more intense orgasms.
Material
The Lelo Enigma Wave is made from a cozy blend of body-safe silicone and ABS plastic. The silicone part is soft to the touch, making every use a comfortable delight, while the ABS plastic on the back gives it a solid, durable feel. Both these materials are non-toxic and non-porous, ensuring that your intimate adventures are not only pleasurable but safe as well. This mix of materials makes the Lelo Enigma Wave a fantastic choice for anyone looking to explore personal pleasure with a touch of luxury.
Size
The size of the Lelo Enigma Wave is tailored to accommodate both clitoral and G-spot stimulation, making it a bit larger and differently shaped compared to standard G-spot vibrators. While most G-spot vibrators are designed primarily for internal stimulation, the Enigma Wave's size and design are structured to provide a comprehensive experience externally and internally. Whether it aligns with a user's needs and preferences would depend on their comfort and experience with dual stimulation sex toys. The size is crafted to ensure effective stimulation in both areas, aiming to fulfill a broader range of sensual desires.
Below, you can see the actual size of Enigma Wave, compared to my hand: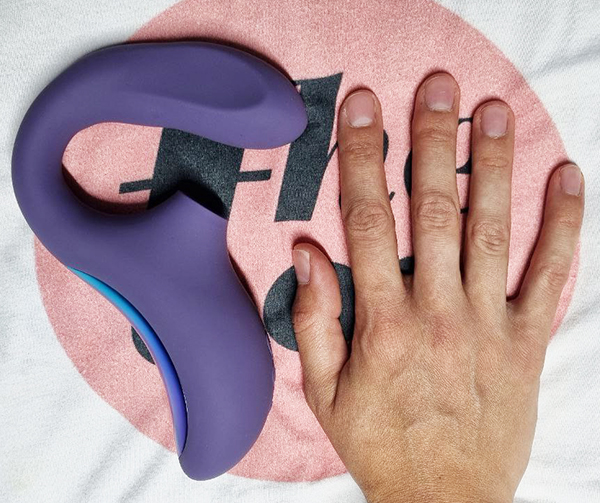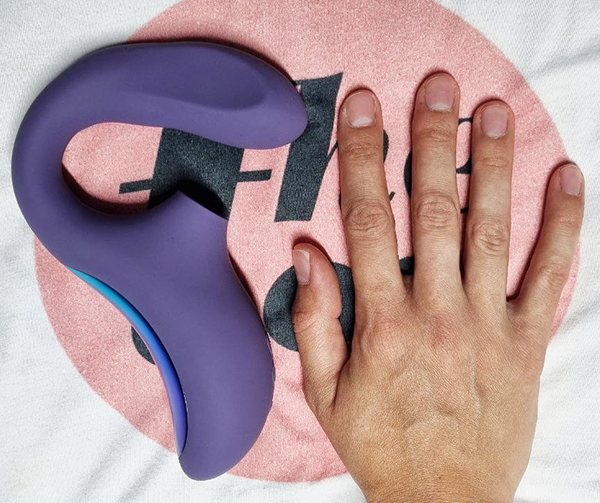 Shape
The Lelo Enigma Wave showcases a one-of-a-kind and body-friendly design, molded to glide along the body's natural bends. Its curved design zeroes in on the G-spot from the inside while its other end caters to the clitoris. The design is all about ensuring a comfy fit and pinpoint stimulation, ramping up the entire feel-good journey. Its shape is a nod to smart designing, aimed at hitting the pleasure points just right.
However, its one-size-fits-most design might not accommodate every body type, so it's always good to consider personal fit when exploring this option.
Power Source
The Lelo Enigma Wave is powered by a rechargeable battery, making it a convenient and eco-friendly option. You won't have to worry about buying batteries or having a power outlet nearby.
Noise Level
Upon exploring the Lelo Enigma Wave, I found the noise level to be reasonably discreet, especially at lower settings (around 40dB). At the most intense settings, the noise level  reaches up to 50dB, which is the equivalent of a quiet office setting.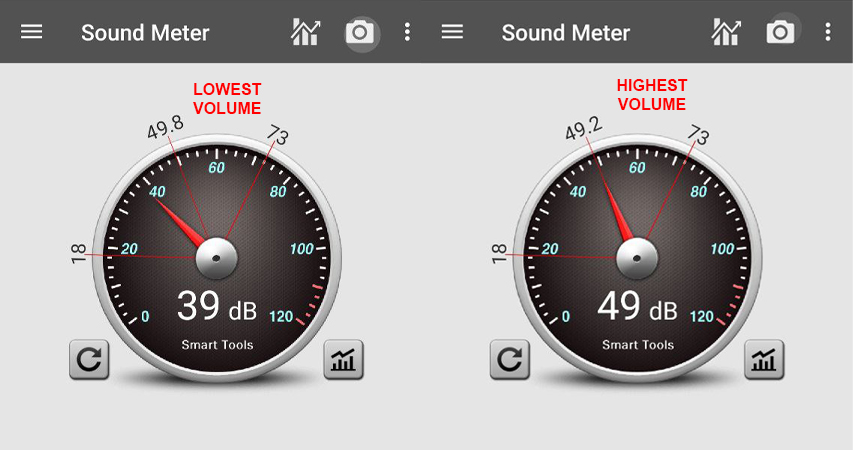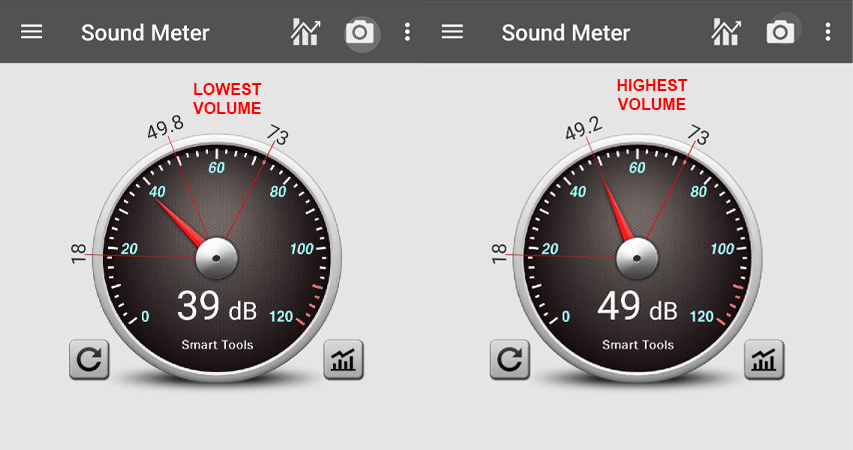 Behind closed doors, the hum of the vibrations melds into the background, providing a personal realm of pleasure without drawing attention. While the discretion in a public setting may be contingent on the ambient noise, it's a quiet companion that values privacy, making intimate moments personal and undisturbed.
The design of the Lelo Enigma Wave lends itself to a muted operation, inviting exploration without the worry of unwanted attention as the pulsations get absorbed deep into body.
Is LELO Enigma Wave waterproof?
The Lelo Enigma Wave is completely waterproof, making it a fantastic companion for shower and bathtime adventures. Its waterproof nature allows for underwater exploration and makes cleaning a breeze. So, whether you're in for a relaxing soak or a steamy shower, the Lelo Enigma Wave is ready to add waves of pleasure to the experience.
Price
The price of the Lelo Enigma Wave varies across different outlets, though it generally falls within the luxury range of sex toys. It is currently tagged at $259 on LELO's official website, which is highly recommended for buying LELO's products to ensure you get 100% authentic items.
The Lelo Enigma Wave is undoubtedly an investment piece. While it may be aspirational for some, its price reflects its dual stimulation capability, quality, and the brand's reputation in the luxury sex toy market. The variety of prices across different platforms allows potential buyers to shop for the best deal. This vibrator may offer good value for the price given its features, especially if you are looking for a dual stimulation experience from a reputable brand.
Durability
The LELO Enigma Wave is fashioned from top-tier materials like silicone and ABS plastic, renowned for their longevity in the sex toy landscape. The reputable craftsmanship by Lelo indicates that the Enigma Wave is designed to endure. While the actual lifespan might vary depending on usage and care, it's poised to serve you well for many years with the right maintenance.
Moreover, LELO's provision of a 2-year warranty showcases a solid trust in the product's durability and craftsmanship. This warranty period provides an added reassurance on your investment, letting you delve into the sensations it offers with a sense of security. Therefore, with the LELO Enigma Wave, you're not just getting a high-quality device, but also the support of a generous warranty term, making it a compelling choice for those in pursuit of a lasting addition to their collection of pleasure devices.
LELO's Reputation
LELO is well-regarded in the industry for crafting high-quality, body-safe sex toys, positioning itself as a luxury brand within this realm. Their products are often praised for their innovative designs, durable materials, and effective functionality. The brand emphasizes creating aesthetically pleasing products that don't compromise on performance, making it a popular choice among discerning consumers.
However, with a high-end brand reputation comes a higher price point. Some consumers might find LELO's products to be cost-prohibitive, especially compared to other brands offering similar functionality at a lower cost. Additionally, while many find the design of LELO's products appealing and effective, others might find certain designs less intuitive or less accommodating to their personal anatomy or preferences.
LELO's reputation for quality and innovation is strong, yet potential buyers need to weigh the cost and design factors against their personal needs and budget constraints.
Controls
The manual controls of the LELO Enigma Wave have a user-friendly interface, with 3 buttons located on the device itself that allow for easy operation. The intuitive button layout enables users to effortlessly switch between different vibration intensities and patterns to find what suits them best.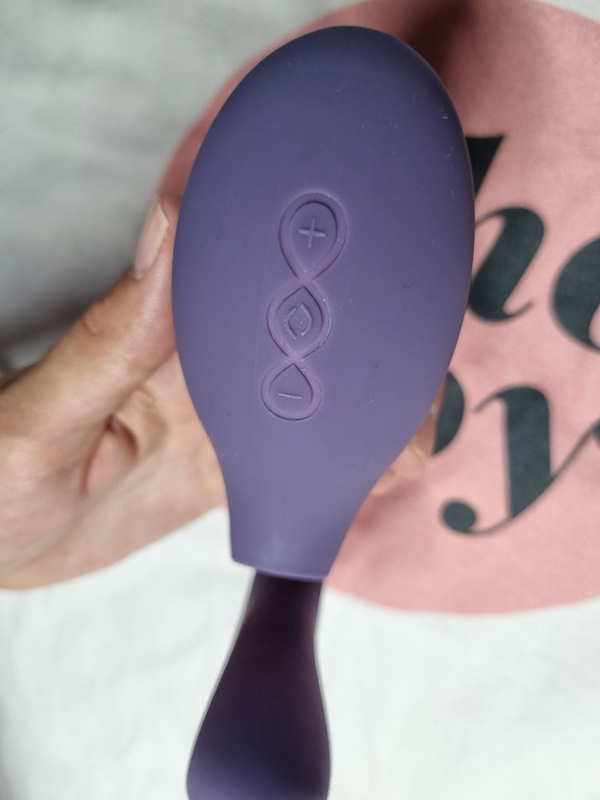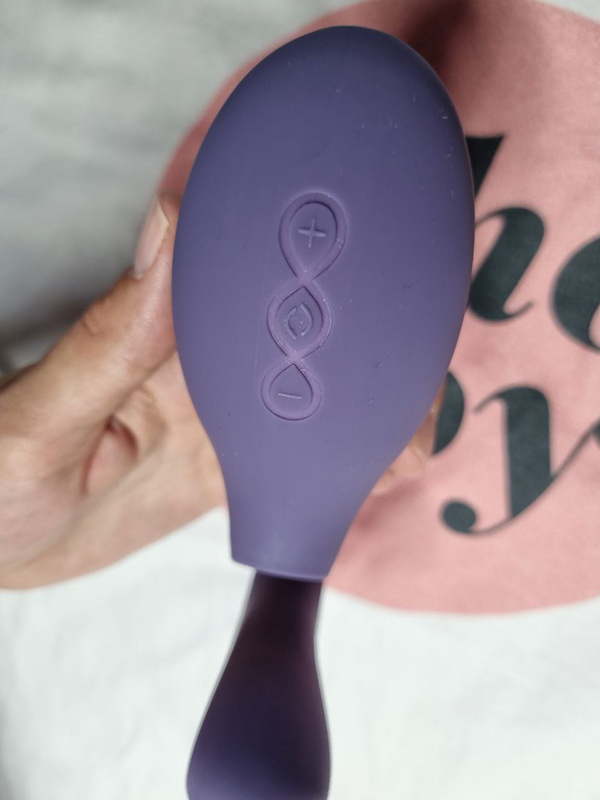 However, the LELO Enigma Wave does not come with a remote control or a dedicated app for wireless control, which means all adjustments need to be made on the device itself. The insertable length of the LELO Enigma Wave is 140mm or 5.5 inches, which doesn't relate to the reach of the controls but rather the depth to which the device can be inserted.
How to use the Enigma Wave by LELO?
Using the Lelo Enigma Wave can be a delightful experience when done right. Here's a step-by-step guide to help you use this toy safely and effectively:
Preparation:
Charge Fully: Ensure the Enigma Wave is fully charged before the first use. The charging port is found at the bottom of the device.
Clean Thoroughly: Clean the Enigma Wave with warm water and mild soap or a toy cleaner to ensure it's hygienic.
Apply Lubricant: Apply a generous amount of water-based lubricant on the toy and your body for a smoother experience.
Usage:
Turn On: Press and hold the middle button on the Enigma Wave to turn it on.
Adjust Settings: Adjust the vibration intensity by using the '+' and '-' buttons. Explore different vibration patterns by pressing the middle button.
Insert Gently: Insert the longer end into the vagina gently, allowing the curved tip to rest against the G-spot, while the smaller end rests on the clitoris.
Explore Sensations: Take your time to explore the different vibration settings and discover what feels best for you.
Find a Comfortable Position: Find a comfortable position that allows you to relax while maintaining the toy in place.
Safety Considerations:
Listen to Your Body: If at any point you feel discomfort, stop using the toy immediately.
Clean After Use: Always clean your Enigma Wave after use to maintain its hygiene.
Store Safely: Store the Enigma Wave in a clean, dry place to ensure it remains in good condition for future use.
Charge as Needed: Keep your Enigma Wave charged to ensure it's ready for use whenever you desire.
Additional Tips:
A relaxed atmosphere to enjoy the experience fully is always a good idea.
Experiment with different positions to find what works best for you.
Use the Enigma Wave solo or with a partner to explore different facets of pleasure.
Remember, the most important thing is to relax, have fun, and explore what feels good safely and comfortably!
My Experience With the Enigma Wave
I had the Lelo Enigma Wave by my side, and a sensual adult movie ready to play. As the scenes on the screen started unfolding, the chemistry between the actors sparked my own desires.
The scene transitioned to a tender moment where the female star was being gently licked. I was drawn into the rhythm, and that's when I decided to put the Enigma Wave into play. With a gentle press, it hummed to life, its soft silicone feeling luxurious against my skin. As I slid it into place, its design seemed to understand the contours of my body, resting effortlessly against my clitoris and G-spot.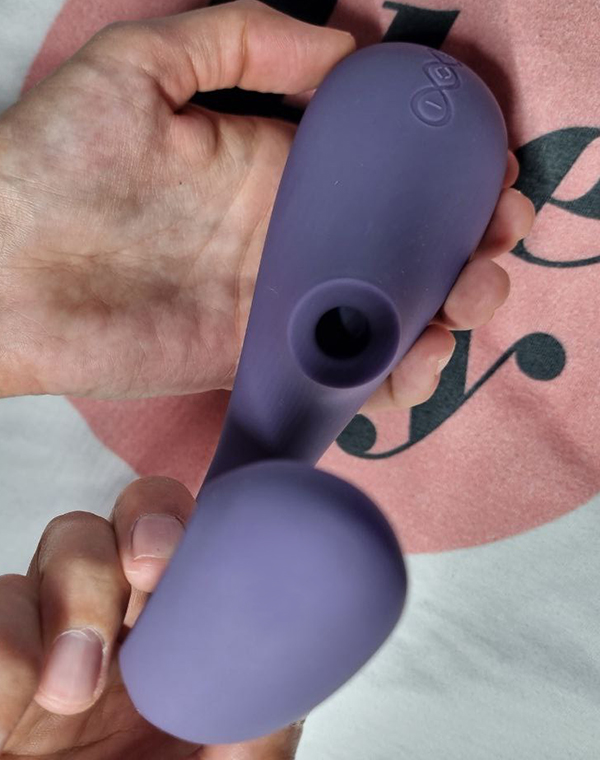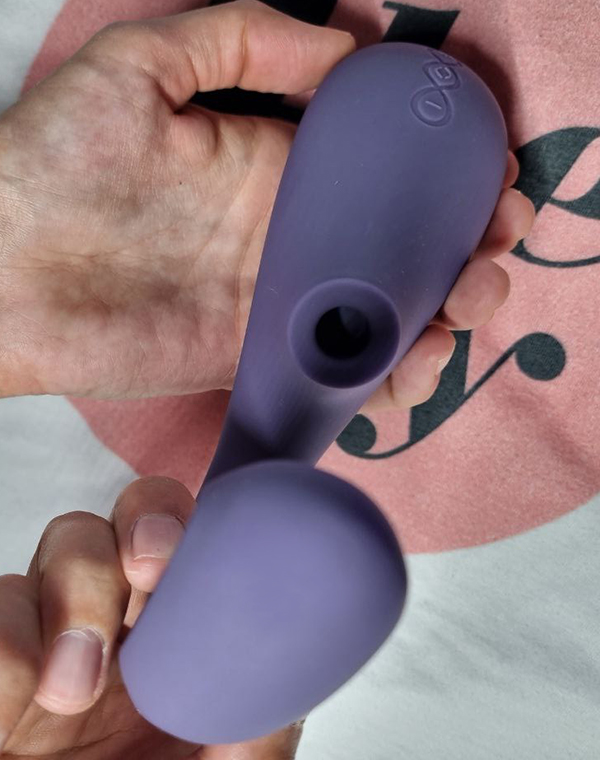 As the male actor's pace quickened on screen, I tried to match the rhythm with the settings on my Enigma Wave. The dual sensations were unlike anything I had experienced before – the come hither motion of the toy, along with the gentle clit suction, felt divine. However, as the scene progressed, keeping up with their pace started to feel a bit mechanical.
I decided to escape the on-screen rhythm and find my own pace. I played around with the settings on the Enigma Wave, each new vibration pattern bringing a different shade of pleasure. It was like a dance, the Enigma Wave and I finding a rhythm that resonated with the depths of my desires.
As I found a natural pace, the pleasure started building up, each wave seeming to go deeper than the previous. The crescendo of moans from the movie seemed to echo the growing tide of pleasure within me.
Then, as if on cue, a powerful, deep orgasm washed over me, the sensations rippling through every part of my body. It was an intense, satisfying release that seemed to resonate with the very core of my being.
As I lay there in the aftermath, the gentle hum of the Enigma Wave was a sweet reminder of the journey of exploration I had just embarked upon. The blend of visual enticement from the screen and the tactile pleasure from the Enigma Wave had crafted an evening of self-discovery that left me with a sense of satisfaction and a gentle smile as I looked forward to more explorations.
Delivery and unboxing
The delivery of the LELO Enigma Wave was prompt and discreet, arriving in a sleek packaging that hinted at the luxury within.
Upon opening the box, the Enigma Wave rested elegantly in a soft satin lining, showcasing its premium build quality. The silky smooth silicone texture of the device felt luxurious to the touch, embodying a high-end aesthetic. Its design exuded sophistication, promising a premium user experience.
The unboxing also revealed a satin storage pouch, a charging cable, and a user manual, neatly arranged, mirroring the thoughtful craftsmanship of the Enigma Wave itself. The overall unboxing experience was a delightful introduction to the opulent journey that the LELO Enigma Wave promised.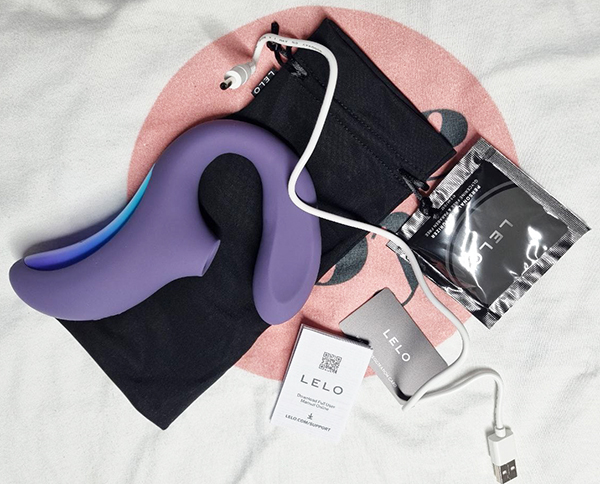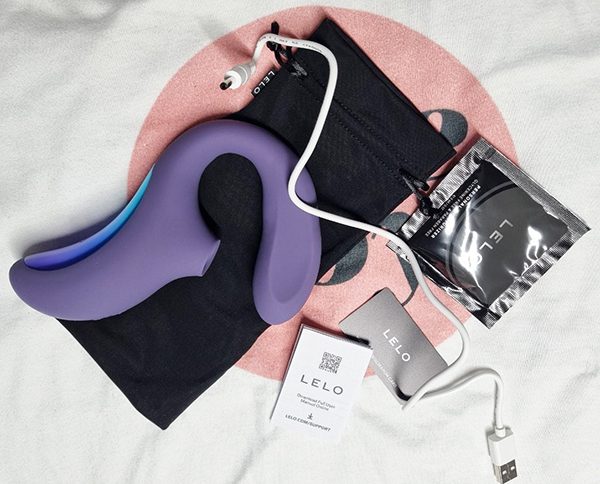 Charging
The LELO Enigma Wave comes with a charging cable that must be inserted into a charging port at the toy's base. Charging the Enigma Wave is straightforward, but it doesn't feature the more convenient magnetic charging method seen in some other luxury toys, which can be a slight drawback.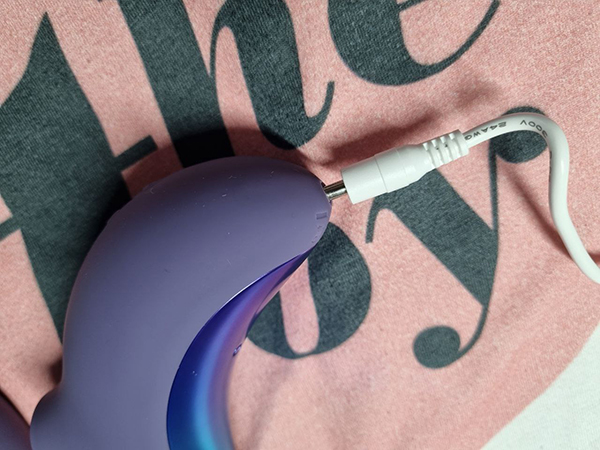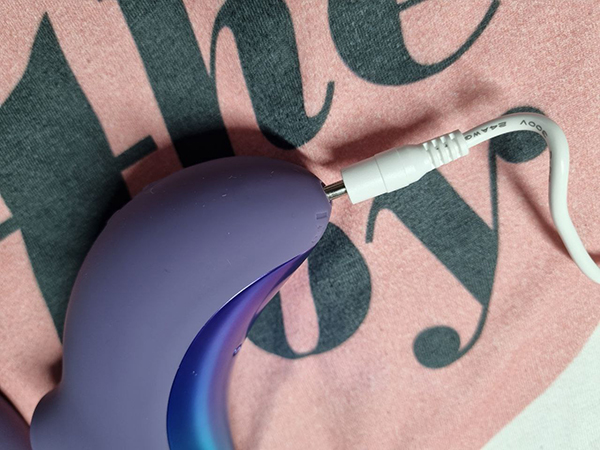 Once plugged in, the Enigma Wave takes approximately 2 hours to charge fully. It offers up to 2 hours of use on a full charge, allowing for extended pleasure sessions.
Cleaning, maintanance and storage
Cleaning:
Immediate Cleaning: It's advisable to clean the Enigma Wave immediately after each use to prevent any buildup of bacteria.
Warm Water and Soap: Use warm water and mild, unscented soap to thoroughly clean the Enigma Wave's silicone and ABS plastic parts.
Specialized Cleaner: Alternatively, you can use a specialized sex toy cleaner for a more thorough clean.
Dry Completely: Pat the Enigma Wave dry with a clean towel or let it air dry completely before storing it.
Maintenance:
Regular Checks: Regularly inspect your Enigma Wave for any signs of wear, tear, or damage to ensure it's still safe to use.
Lubricant: Always use a water-based lubricant with the Enigma Wave to maintain the silicone's integrity.
Storage:
Storage Pouch: Utilize the satin storage pouch provided to keep the Enigma Wave free from dust and other contaminants.
Cool, Dry Place: Store the Enigma Wave in a cool, dry place away from direct sunlight or extreme temperatures to maintain its quality and performance.
Separate Storage: Keep the Enigma Wave separately from other toys to prevent any reactions between different materials.
By adhering to these cleaning, maintenance, and storage practices, you can ensure that your LELO Enigma Wave remains in top condition, ready to provide luxurious pleasure whenever desired.
LELO Enigma Wave Alternatives
The sex toy market offers a variety of alternatives to the LELO Enigma Wave, each with unique features catering to different preferences.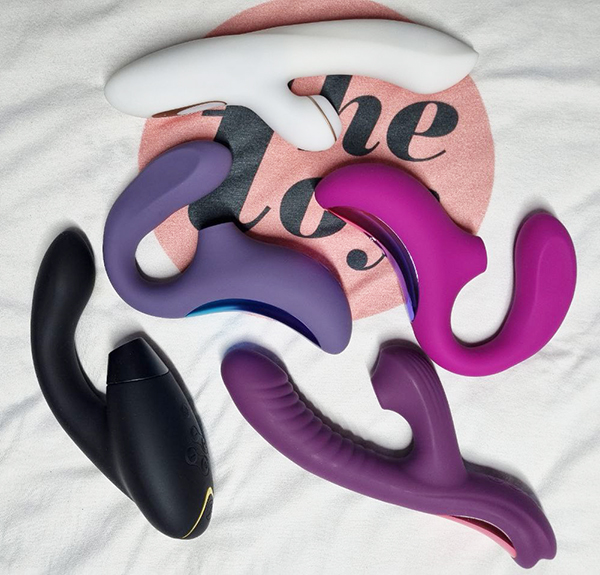 LELO Enigma Wave vs LELO Enigma Cruise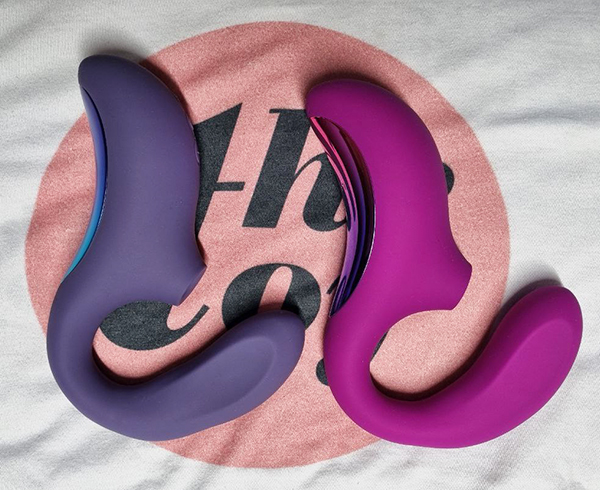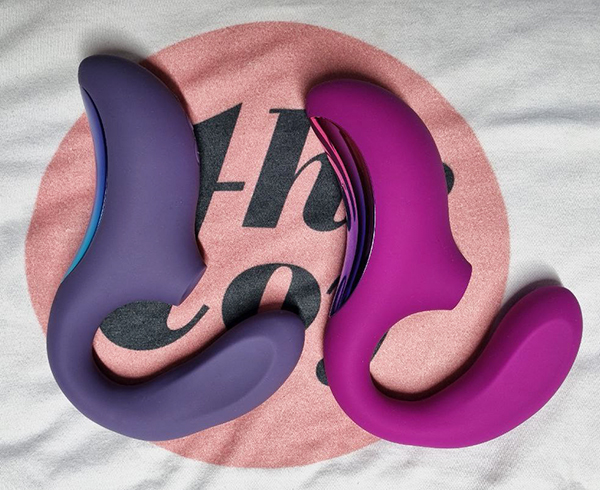 Design and Comfort:
LELO Enigma Wave:

The design is ergonomic, aimed at fitting the contours of the body.
It has a dual-action feature with a sonic wave technology for clitoral stimulation and a vibrating arm for G-spot stimulation.
The materials used are body-safe, non-toxic, and non-porous with a silicone exterior and ABS plastic back.
Some users have found the curve design to be too pronounced, which could cause discomfort for certain individuals.

LELO Enigma Cruise:

Similar to the Enigma Wave, the Cruise is designed for dual stimulation with gentle suction around the clitoris and powerful G-spot vibrations​​.
It's inspired by LELO's two best-selling products, SONA and SORAYA, aiming to offer luxurious hybrid pleasure​​.
The ergonomic design is meant to fit comfortably in your hand and stay in place between your thighs​​.
The LELO Enigma Wave and LELO Enigma Cruise primarily differ in their technology and controls. The Enigma Cruise features Cruise Control technology ensuring no drop in intensity when pressed hard against the body, while the Enigma Wave does not have this feature. Both are designed for dual stimulation targeting the G-spot and clitoris but may have different control interfaces, with the Enigma Cruise having a 3-button interface and 2 LEDs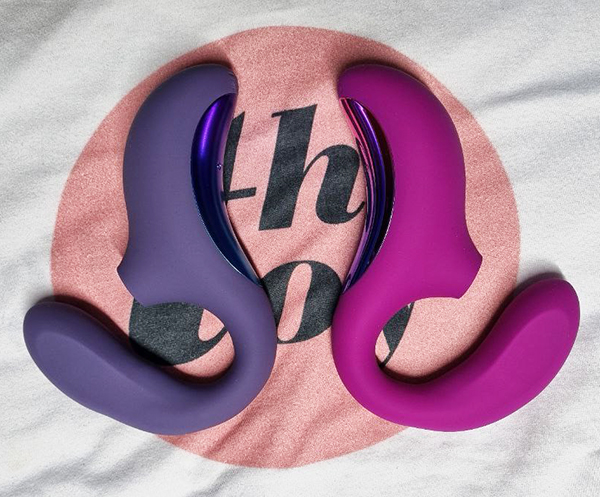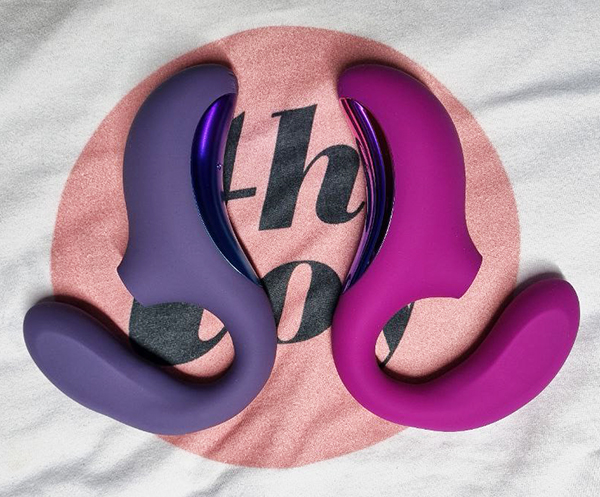 Overall Performance:
LELO Enigma Wave:

It offers a variety of vibration patterns and speeds, providing a wide range of pleasure options.
Wave-like vibrations are provided by a new triple-motor system, enhancing the overall pleasure experience​.

LELO Enigma Cruise:

It also provides different modes and intensities for a tailored pleasure experience​​.
The performance details might be further elucidated in reviews or user feedback.
Pricing:
LELO Enigma Wave:

The pricing for the Enigma Wave can be found on the official LELO website or other authorized retailers.

LELO Enigma Cruise:

It's priced at $175.20 on sale, down from $219.00 on Brookstone​​.
Both products share a similar design philosophy of providing dual stimulation but might have nuanced differences in ergonomic design, motor performance, and pricing. The right choice between the LELO Enigma Wave and LELO Enigma Cruise would come down to personal preferences, the importance of the wave-like vibration feature, and budget considerations.
LELO Enigma Wave vs. Womanize Duo 2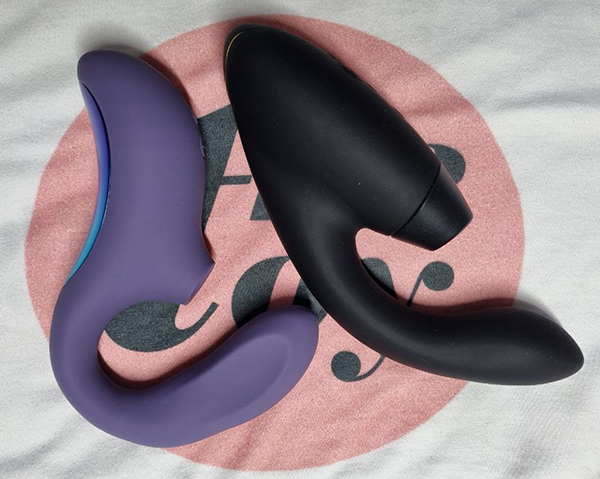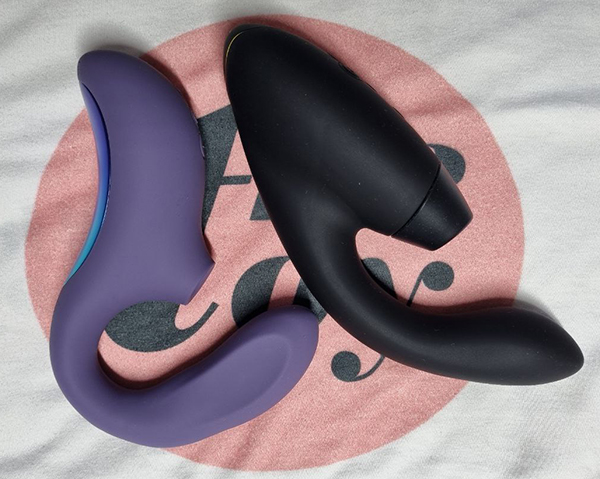 Design and Comfort:

LELO Enigma Wave: It sports a sleek, ergonomic design that is intended to fit comfortably in the hand and against the body. It has a flexible and soft silicone exterior which makes it gentle against the skin. The dual-action vibrator targets both the G-spot and clitoris simultaneously, aiming to offer a snug fit and precise stimulation.
Womanizer Duo 2: The Duo 2 also offers dual stimulation targeting the G-spot and clitoris simultaneously. It comes with an Extra Stimulator Head to accommodate different body types, ensuring a better fit for various users​1​. Its design also includes Smart Silence Technology which ensures the toy only activates upon skin contact, potentially providing a more seamless user experience​1​.

Overall Performance:

LELO Enigma Wave: It offers 8 vibration patterns and adjustable intensity levels for both internal and external stimulation. The synchronization of vibrations and sonic waves provides a unique and pleasurable experience.
Womanizer Duo 2: With 14 intensity levels and 10 vibration patterns, the Duo 2 provides a wider range of sensation options compared to the Enigma Wave. The inclusion of Pleasure Air Technology for clitoral stimulation and deep rumbly vibrations for G-spot stimulation aims to create satisfying blended orgasms​.

Pricing:

LELO Enigma Wave: It is priced at $259 on LELO's official site.
Womanizer Duo 2: The price on the official website is $219.
While both products are designed to offer dual stimulation and come from reputable brands, the Womanizer Duo 2 offers a broader range of intensity levels and vibration patterns, potentially providing a more customizable experience. On the other hand, LELO Enigma Wave offers a sleek and ergonomic design with synchronized vibrations and sonic waves for a unique sensation.
LELO Enigma Wave vs. Satisfyer Pro+ G-spot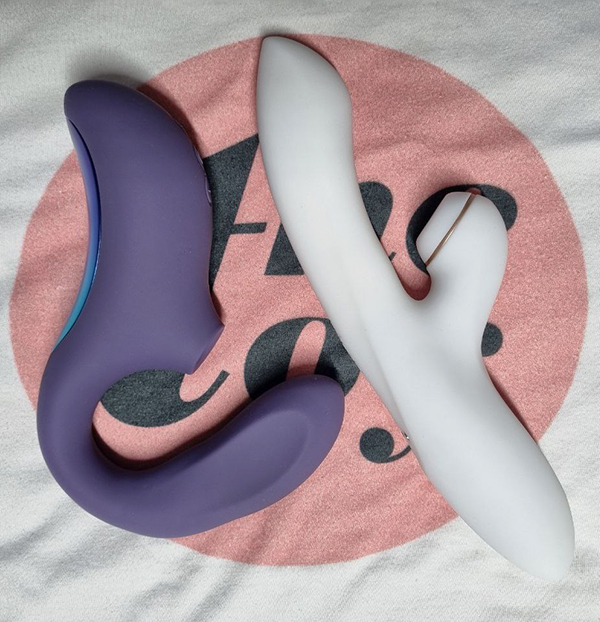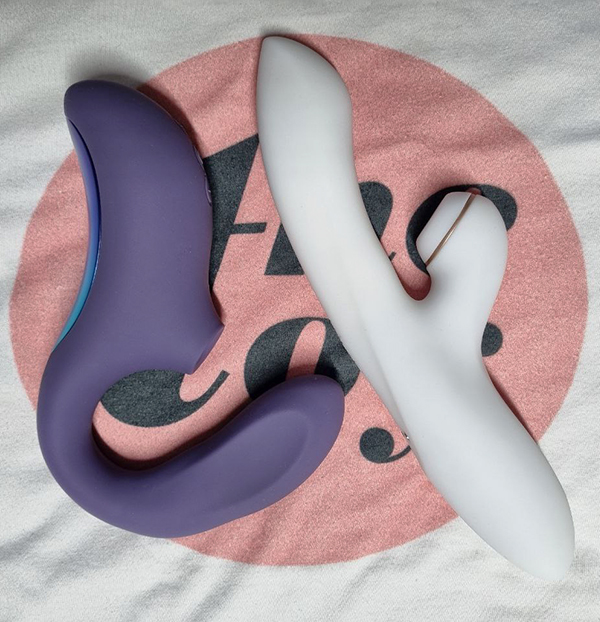 Design and Comfort:

LELO Enigma Wave: Ergonomic, dual stimulation design targeting the G-spot and clitoris with a soft silicone exterior.
Satisfyer Pro + G-spot: Dual stimulation design with a flexible vibrating shaft for G-spot stimulation and air-pulse technology for clitoral stimulation, made from body-friendly silicone and ABS plastic​1​.

Overall Performance:

LELO Enigma Wave: Offers 8 vibration settings with a whisper-quiet motor.
Satisfyer Pro + G-spot: Features 11 pressure wave intensities and 10 vibration programs, with 2 separately controllable motors for a variety of stimulation combinations​1​.

Pricing:

LELO Enigma Wave: Priced at $259 on the official website.
Satisfyer Pro + G-spot: Around $84 is a considerable advantage.
Both toys are geared towards providing a luxurious, dual-stimulation experience but with different vibration settings and price points. The major price difference makes the Satisfyer Pro + G-spot a more budget-friendly option while offering a range of stimulation features for both clitoral and G-spot pleasure.
LELO Enigma Wave vs. Tracy's Dog Beta Rabbit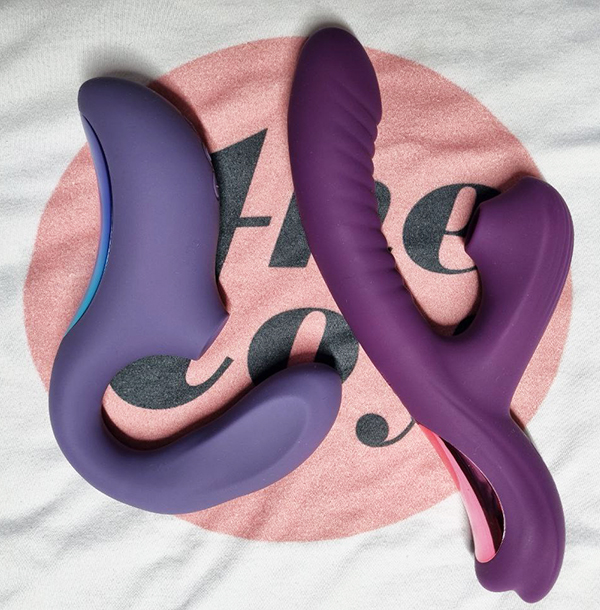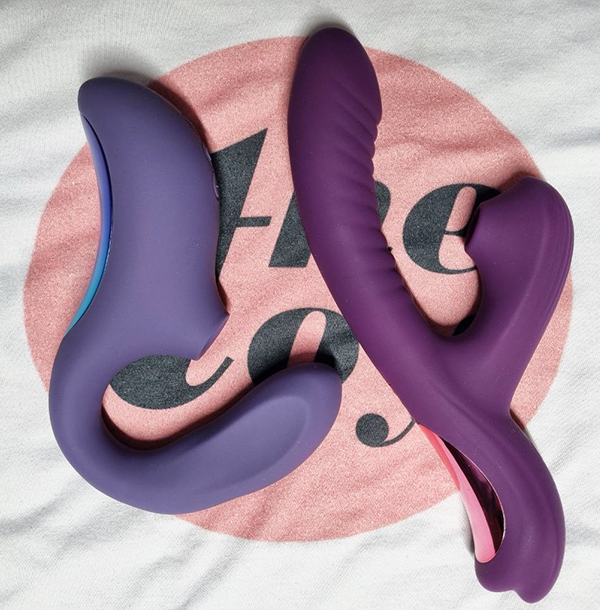 Design and Comfort:

LELO Enigma Wave: It has an ergonomic design intended to provide a snug fit for different body shapes, with a silicone exterior making it soft to the touch.
Tracy's Dog Beta Rabbit: This bunny vibrator boasts a 3-in-1 functionality with sucking, swinging, and vibrating features. It is made of body-safe, soft silicone materials that are easy to clean and waterproof, similar to the Enigma Wave​.

Overall Performance:

LELO Enigma Wave: Known for its powerful and customizable dual stimulation for clitoral and G-spot pleasure with a unique wave pattern that intensifies the sensations.
Tracy's Dog Beta Rabbit: It offers 10 different swing and vibration modes and 3 suction modes, providing a range of stimulation options for a potentially mind-blowing orgasm​.

Pricing:

LELO Enigma Wave: Priced at $259, it falls on the higher end of the price spectrum.
Tracy's Dog Beta Rabbit: At $59.99, the Beta Rabbit is considerably more budget-friendly while still providing a variety of pleasure options​.
Both vibrators offer a luxurious feel and performance with body-safe materials, but the LELO Enigma Wave is priced at a premium, potentially for its brand reputation and unique wave motion technology. On the other hand, the Tracy's Dog Beta Rabbit provides a more budget-friendly option with a variety of stimulation modes to explore.
Wish list: What can be improved in LELO Enigma Wave?
There are a few areas where the LELO Enigma Wave could see improvements:
Pricing: The LELO Enigma Wave is priced at a premium, which may deter some potential buyers, especially when compared to more budget-friendly options like the Tracy's Dog Beta Rabbit or Satisfyer Pro + G-spot. Offering a more competitive price or different models at various price points could make it more accessible to a broader range of consumers.
Customization of Settings: While the Enigma Wave offers 8 vibration settings, other models on the market offer more varied settings. For instance, the Satisfyer Pro + G-spot has 11 pressure wave intensities and 10 vibration programs. Enhancing the customization options could improve user satisfaction.
Fit and Comfort: The design of the Enigma Wave may not suit every body type. There have been mentions of the need for a better fit to cater to different anatomies. A more flexible or adjustable design could enhance the comfort and effectiveness of the product.
Charging Method: The charging method of the Enigma Wave was mentioned as not being as good as a magnetic one. Improving the charging mechanism to a more user-friendly or quicker charging method might enhance the user experience.
Remote Control or App Connectivity: Incorporating a remote control or app connectivity for easier control of the settings during use could improve user experience and convenience.
Enhanced Instructions: Providing clearer instructions on how to use the Enigma Wave, especially for those new to dual stimulation vibrators, could enhance the overall user experience.
Conclusion
The LELO Enigma Wave is a sleek and sophisticated choice for those looking to explore dual stimulation. Its soft silicone design feels great, and with a variety of vibration settings, it's ready to match your mood. Though it's a bit pricier, it's a quality investment for a premium experience. The Enigma Wave shines in delivering deep, synchronized sensations, making every moment with it a journey of discovery. There's a bit of room for improvement, like more flexible fitting, but its high-quality performance makes it a standout choice for those looking to splurge on a luxurious treat.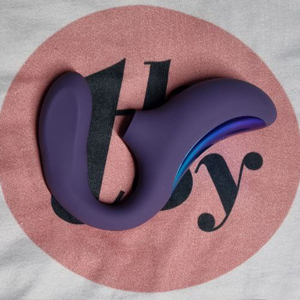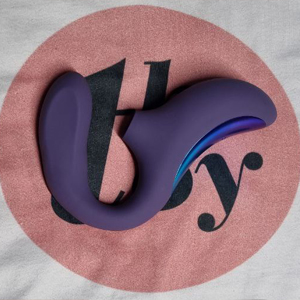 | | |
| --- | --- |
| Design: | (5.0 / 5) |
| Comfort: | (4.0 / 5) |
| Power: | (4.0 / 5) |
| Experience: | (5.0 / 5) |
| Ease of use: | (5.0 / 5) |
| Price: | (3.0 / 5) |
An orgasmic combination of clitoral suction and internal hither motion feature for fulfilling orgasms.
You can buy this rabbit vibrator here: