If you enjoy listening to your favorite songs to get in the mood, check out Lovehoney's latest Juno collection. This collection of music-activated sex toys is unlike anything we've seen before, and that's true even if you've never thought about listening to music during sex.
We're talking about the toy vibrating along to the rhythm of the songs in your playlist.
The new collection includes a vibrating egg, a vibrating butt plug, a vibrating love ring, and vibrating panties.
It doesn't matter which one you choose. You can play your favorite songs through any speaker, and as long as the included remote is within range of the speaker, it'll automatically sync with the toy and deliver vibrations in time with the music.
Each product of the Juno collection comes with a bullet sex toy that can be removed. If you're not familiar with bullet vibrators – these are the small, yet impressively powerful vibrators that can be used for external (usually clitoral) stimulation.
With each Juno sex toy, you can play for up to forty minutes on a single charge, choose between four different speeds, and experiment with seven different vibration patterns.
In this review, you'll learn about the awesome features of the Music-Activated Juno Knicker Vibrator.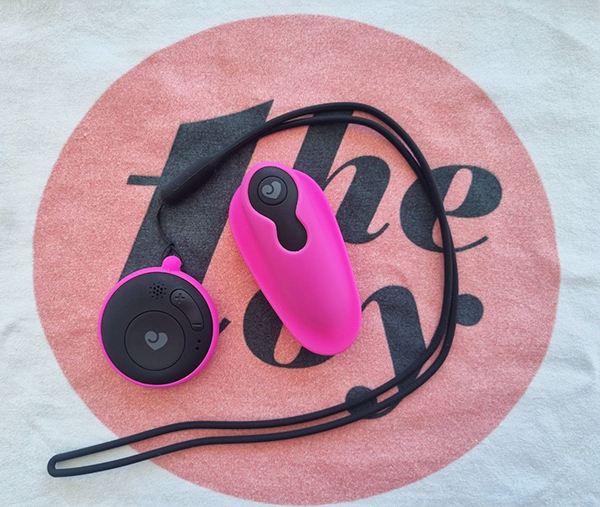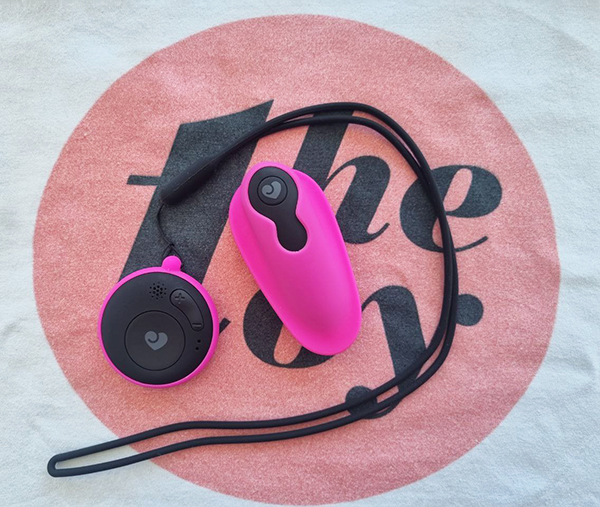 Pros and Cons
Pros
Responsive to the music beat
Completely hands-free
USB-rechargeable
The bullet sex toy (along with the silicone sleeve) are waterproof and easy to clean
Comparatively quiet performance
Quite affordable, compared to other panty vibrators
Easy to control (unless you skip the simple instructions in the user manual like I did)
Cons
Not an app-controlled sex toy
It is basically a bullet vibrator that uses a silicone sleeve to get the shape of a panty vibrator
The remote should be kept dry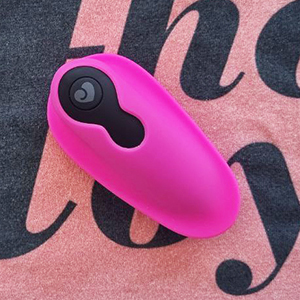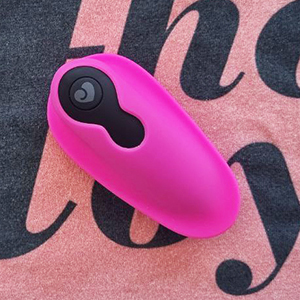 | | |
| --- | --- |
| Power: | (4.0 / 5) |
| Noise: | (4.0 / 5) |
| Material: | (4.0 / 5) |
| Price: | (5.0 / 5) |
| Ease of Use: | (5.0 / 5) |
Music-activated, super affordable panty toy with multiple features
You can buy this product from:
How to use the Juno knicker vibrator
This little vibe is designed to go into your pants, and it stimulates your clitoris by buzzing along to the music that you enjoy the most.
The Lovehoney Juno knicker vibrator allows you to literally sense the beat of the music. You don't need Bluetooth or a Wi-Fi connection in order to enjoy your Juno panty. All you have to do is position your Juno remote in close proximity to a music source (like your phone or a portable speaker, for example), and the sex toy will immediately begin picking up on the beat and activating itself.
You also have the option of controlling the toy yourself (like a regular panty toy) or letting your music take control, which will cause a variety of sensations depending on the rhythm of the beat.
My experience
For me, charging the toy was the hardest part of my Juno knicker adventure. Not because it is actually hard to start using your toy but because I didn't check the product manual first.
Anyway, you need to first charge the vibrator and its remote to make sure you will have enough charging before the initial use.
I washed mine under running water. Added some antibacterial soap, dried it up, and started playing.
Adjusting the Juno knicker vibe was easy, thanks to the ergonomic design with the raised edge pointing directly at my clit.
The initial test I performed solo as I was home alone. The toy provides a decent amount of stimulation, especially if you use tight underwear.
At first, I tried the manual control options and was delighted to learn that the maximum intensity levels are almost as powerful as the top-sellers panty vibrators on the market.
However, most panties I tested so far offer rumbly vibrations that penetrate deep into the body, while with this panty toy they are more buzzy-er, which I personally dislike.
Overall, I was satisfied with the performance but I couldn't just reach an orgasm without some additional help from my hand.
Next time I tried the toy with my partner. We went to a beach bar where the music was loud and this is when the real fun begun.
It was super easy to sync the toy to the music, the remote worked as promised and my man started switching through the patterns. We were with some friends, so we had to be a little careful as we prefer to keep such activities as private as possible.
And this was easy, having that the music was louder than my taste.
But it was so much fun, my entire experience. The whole thing lasted no more than 20 minutes, my SO playing with the patterns and the toy vibrating in my panties. Once again, I wasn't able to cum but I sure was having so much pleasure.
We needed to stop playing because I started leaking and getting nervous because I needed to climax but I needed a bit more.
Overall, this mini toy is great for edging and teasing your partner from a distance.
Specifications
Power
Not among the most powerful panty toy out there but, still, provides decent stimulation. For me, it was sufficient to get me to edging, but not enough to get me to orgasm.
Noise
With a performance of 60 dB at maximum intensity level, I can say this toy is on the quiet end in terms of discretion.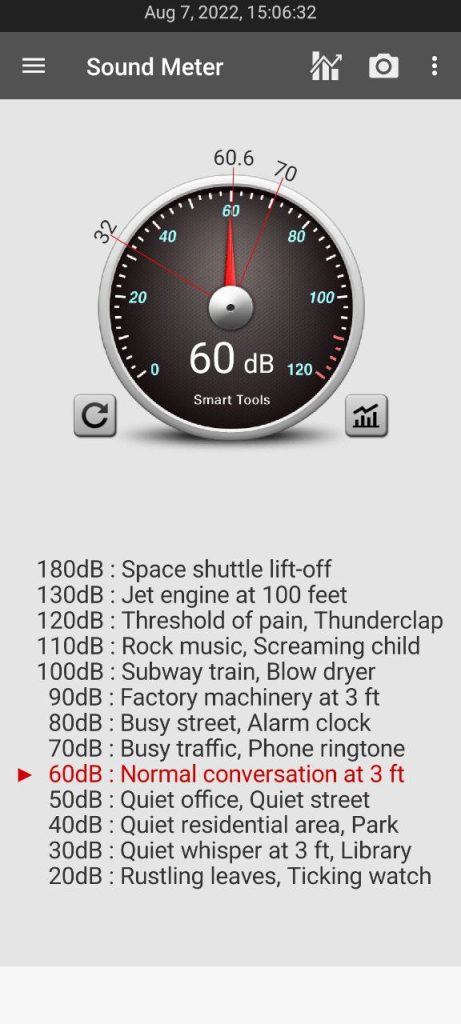 Material
The silicone sleeve that should be in direct contact with your clit (or other erogenous areas) is made of 100% body-safe silicone.
The bullet toy and the remote are made of high-quality ABS plastic. Both materials are waterproof and submersible.
Design
This Juno sex toy has a pretty smart design as it is very versatile. You can control it manually, using the single button on the bullet toy, or your partner can control it remotely via the remote.
Can be used for pinpoint stimulation, as a bullet, and broader stimulation, as a panty vibe. The raised part of the panty toy should face your clitoris for direct stimulation.
Size
With a circumference of 1.5 inches and an overall length of 3.5 inches, this knicker toy is a bit wider, compared to similar products. For instance, Lovense Ferri and We-Vibe Moxie are narrower.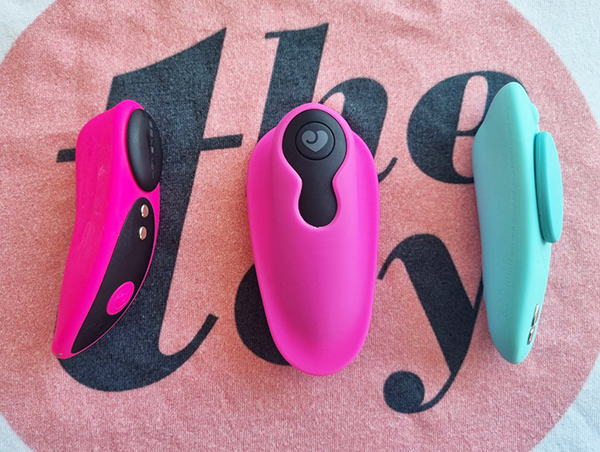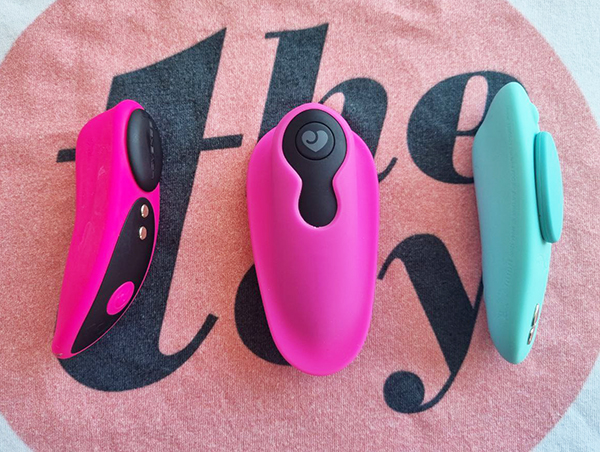 Compared to the Lovehoney Desire Luxury panty toy, the Juno is smaller, thinner and narrower.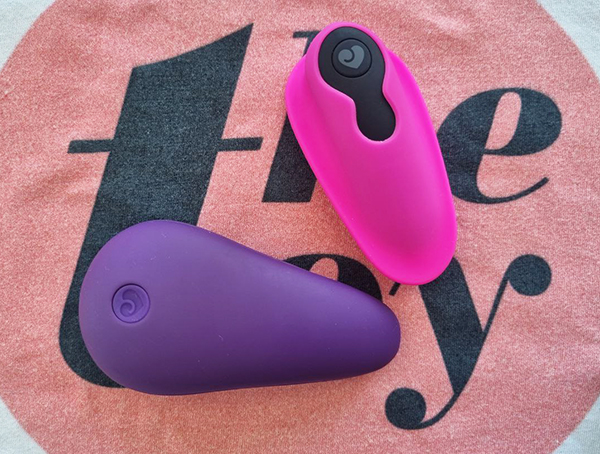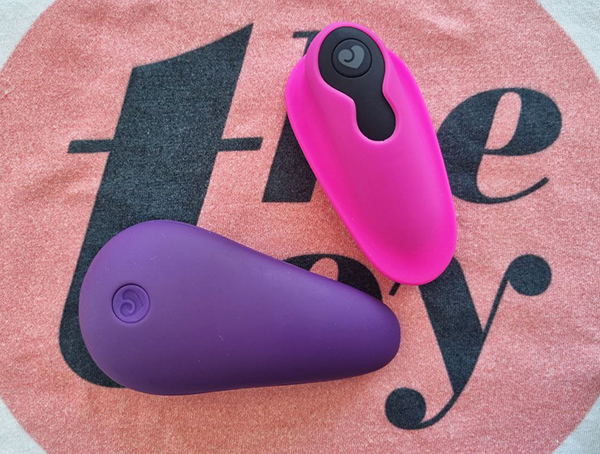 Charging
You'll get a USB cable with 2 electrical connectors that should be plugged into the base of the toy and into the remote. The remote emits blue and white light as it charges and a solid light once it is fully charged.
Both the Juno toy and the remote take approximately 60 minutes to fully charge, which gives you about 40 minutes of playtime.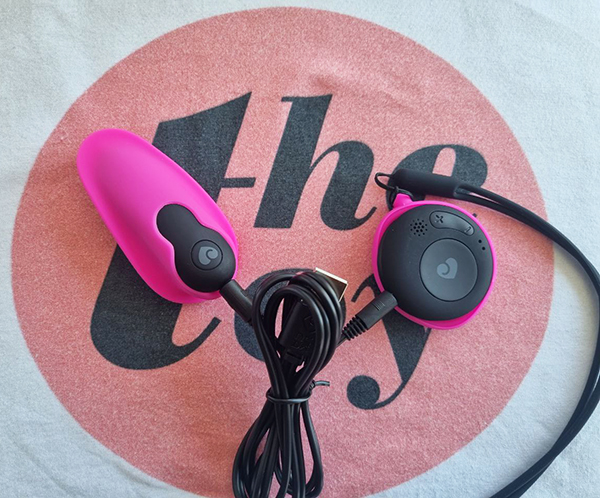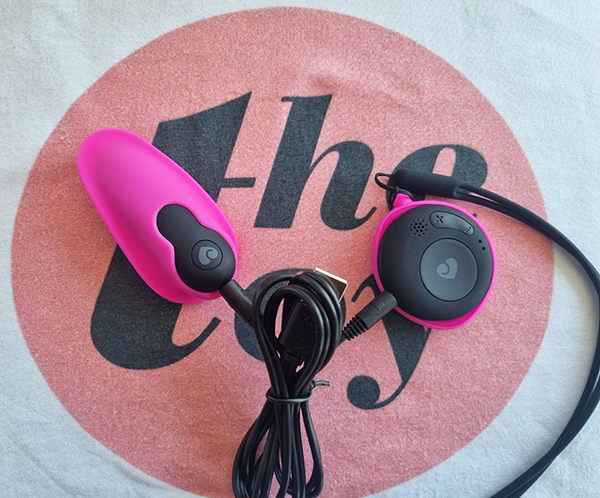 Controls
You can either control your Lovehoney Juno Knicker manually or with the remote. For manual control, you should press and hold the single button on the bullet vibrator until it buzzes 3 times. Pressing again will let you start exploring the 4 speed levels and 7 different patterns of stimulation.
In order to sync your toy to music vibes, you need to pick a song that has bass in it and turn it up loud. Place the remote somewhere close to the music source and it will recognize and start vibrating to the bass.
You can also control the vibe without music. Simply press the round button on the remote again so that the blue light shows.
Press again and start exploring the 4 intensities and 7 patterns of vibration. Buttons '+' and '-' let you increase or decrease the level of intensity.
To turn on/off your toy, press and hold the single button on the bullet and the same goes with the remote.
Storage
The storage pouch that you'll get in your Juno knicker's box is something worth mentioning. It is the solid black, elegant case that keeps the vibrator from dust, direct sunlight, and contaminants. It looks like a regular storage pouch, anything that would reveal what's inside.
Cleaning and Maintenance
To clean your Juno knicker toy, simply take the bullet toy out of the silicone sleeve. This way, you can clean each item separately, using soapy water or a sex toy cleaner. You don't need to clean (and shouldn't, as it will break) the remote, as it doesn't come in contact with your private parts.
Price
The price of the Lovehoney Juno knicker sex toy is quite inspiring – you can get yours for less than $70. Most competitive products are way more expensive, yet offer similar features.
Unboxing
In your Lovehoney Juno panty's box, you'll find:
The knicker vibrator (made of Lovehoney's panty toy plus a comfortable silicone sleeve)
A USB-charging cable
An elegant storage pouch
User manual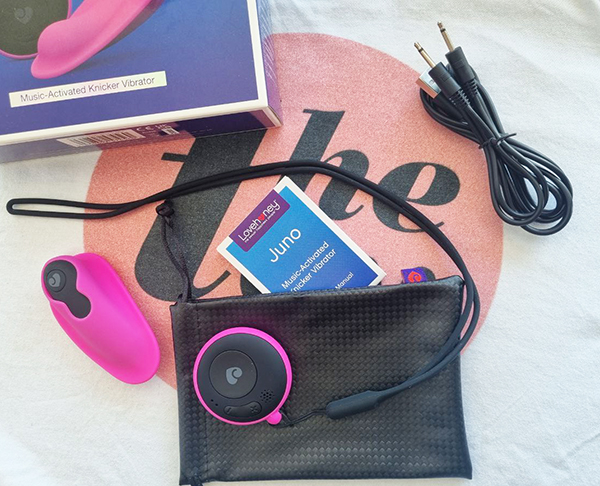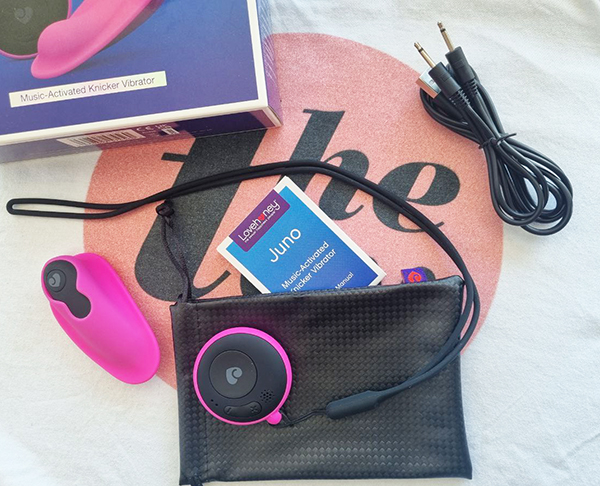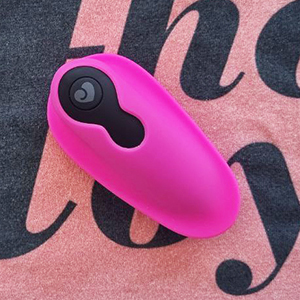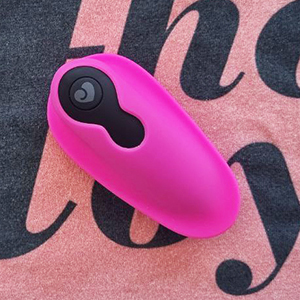 | | |
| --- | --- |
| Power: | (4.0 / 5) |
| Noise: | (4.0 / 5) |
| Material: | (4.0 / 5) |
| Price: | (5.0 / 5) |
| Ease of Use: | (5.0 / 5) |
Music-activated, super affordable panty toy with multiple features
You can buy this product from: