We-Vibe Moxie+ is an improved version of the Moxie. It's a panty toy with a strong motor (for its size), discrete design, whisper-quiet, and improved app connectivity. It is one of the best vibrating panties out there but comes at a higher price tag.
If you are looking for a reliable remote-control vibe to play with in public, Moxie+ is a perfect option, as it delivers pleasurable vibrations, and the app offers uninterrupted connectivity (unlike the previous version). It has a comfortable design with a secure magnetic clip, keeping it in place and quiet, so no one can hear what's happening in your panties (just don't use it in the library).
I want to set your expectations straight. If you're looking for something powerful that'll get you going and give you the best clit orgasms ever, then I'd recommend trying out a wand vibrator! Not that you can not come with the Moxie+, but you need to be sensitive above the average. It is a panty vibrator that is made for thrill seekers that want to explore clit stimulation in public.
My partner and I put Moxie+ to the test, and we weren't disappointed! We wrote a comprehensive review after comparing it with other popular panty vibrators (including its predecessor Moxie).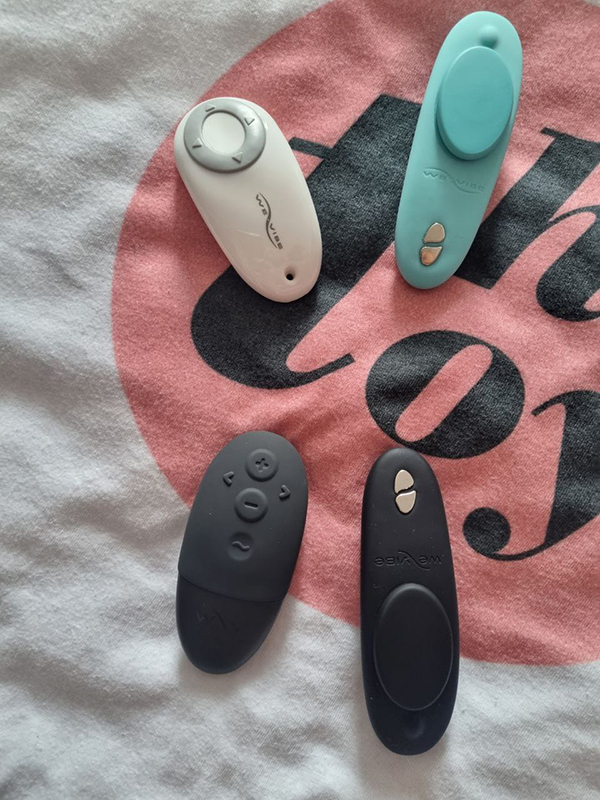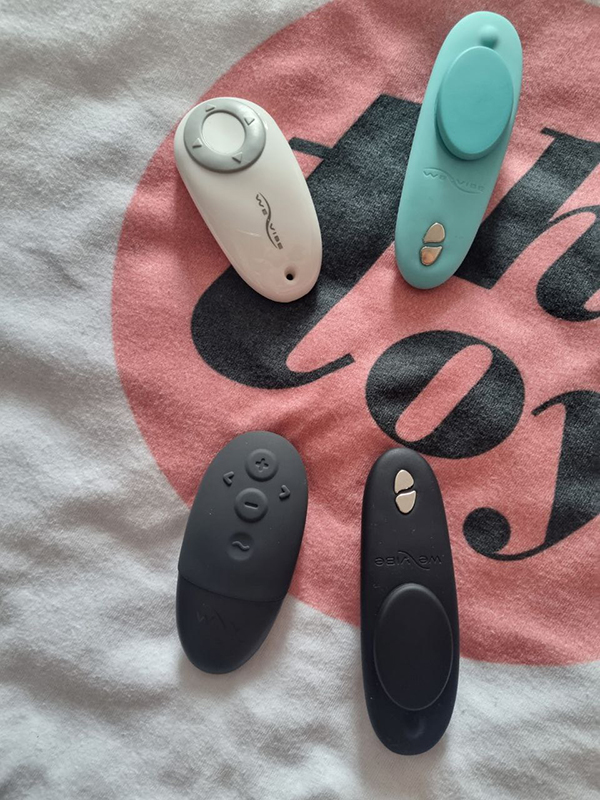 I think it is worth it, but there are some things I would change. Let me tell you all about it!
Review Summary
This review includes a detailed description and analysis of the We-Vibe Moxie+. I will share my experience with this panty vibrator since I have used it for solo stimulation and with my partner (he controlled it from his smartphone). Read on to find out its pros and cons, my results using it, how it compares to other similar underwear vibrators, including the previous model, just Moxie.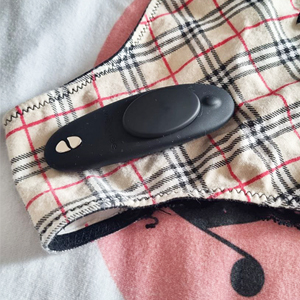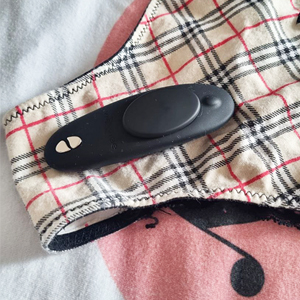 | | |
| --- | --- |
| Design: | (5.0 / 5) |
| Comfort: | (5.0 / 5) |
| Power: | (4.0 / 5) |
| Experience: | (5.0 / 5) |
| App: | (5.0 / 5) |
| Price: | (3.0 / 5) |
We-Vibe Moxie+ is an app and remote-controlled panty toy for powerful and uninterrupted foreplay and solo sessions!
You can buy this panty vibrator:
In short, if you have the right expectations, Moxie Plus will surely satisfy you!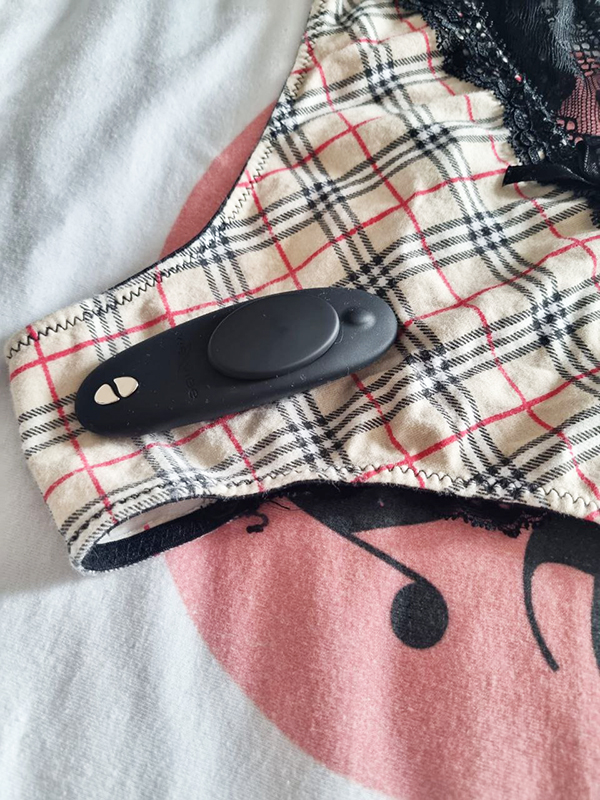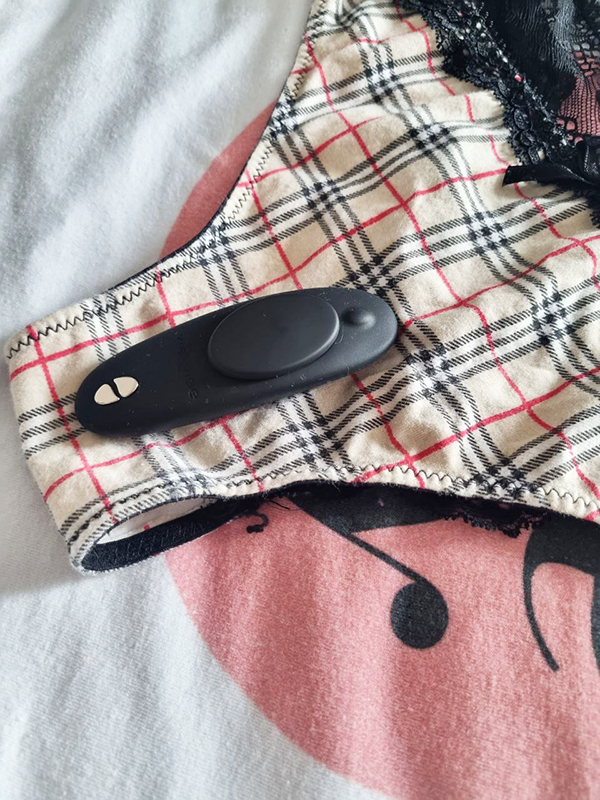 How does it feel
Moxie+ won't provide you with a series of orgasms, but it will surely make you wet during your dinner date or movie night. This tiny beauty will leave you squirming in your seat.
Or make your innocent walk in the park no-so-innocent after a few minutes of sexy play.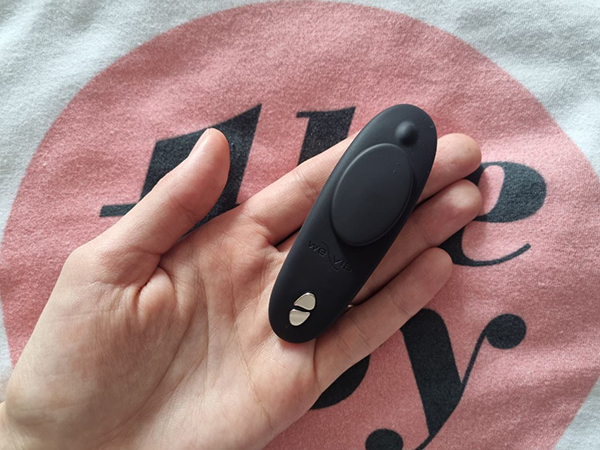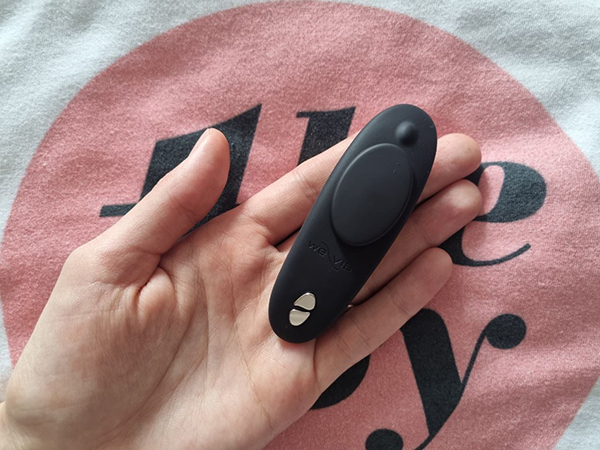 The soft silicone feels heavenly against the skin. It's like a little hug for my lady bits. And once it's in place, it's not going anywhere. The magnetic clip keeps it securely attached to your panties, so you can go about your day with a secret little thrill.
Pros
Perfect for solo and partner play with a rumbly and whisper-quiet motor
Improved connectivity for uninterrupted long-distance play
Magnetically stays in place for precise stimulation during wear
Remote has a range of up to 3 meters for added fun with a partner.
Compatible with the free We-Vibe app for long-distance play
Comes with it: a cotton drawstring bag, USB cable, and 2ml We-Vibe lubricant sample!
Cons
Pricey
The battery life could be longer
Who should buy it
As a sex toy enthusiast, I highly recommend the We-Vibe Moxie+ for discreet and hands-free clitoral stimulation. This wearable vibrator is perfect for those who enjoy a public play or are in a long-distance relationship since it can be controlled through an app or remote control. The rumbly motor provides intense yet quiet vibrations, making it a great option for those wanting to keep things hush.
But don't just take our word for it – reviewers across the internet have raved about the Moxie+'s powerful vibrations, comfortable design, and discreet size. Whether you're an experienced vibrator user or just starting to explore your sexuality, this toy will surely bring you hours of playful pleasure.
Who should pass
In my opinion, We-Vibe Moxie+ is not for everyone. If you're looking for a vibrator that provides powerful internal stimulation, this isn't the toy for you. Moxie+ is designed for external stimulation and offers rumbly vibrations rather than pinpointed ones.
Also, if you're not a fan of wearing a vibrator in your underwear, then the Moxie might not be the right choice. Some people might find the sensation of a vibrator against their pubic bone uncomfortable or distracting, which could impact their enjoyment of the toy.
Lastly, if you have a larger body size or a particularly prominent pubic bone, the Moxie might not fit as well or be as comfortable to wear. While the toy is designed to be flexible and accommodating to a range of body types, it's always possible that it might not work perfectly for everyone.
Moxie+ has a flat design, offering more gentle and broader stimulation. The picture below shows that Lovense's Ferri and Satisfier's Sexy Secret have a very raised part, targeting the clitoris for more pinpoint stimulation.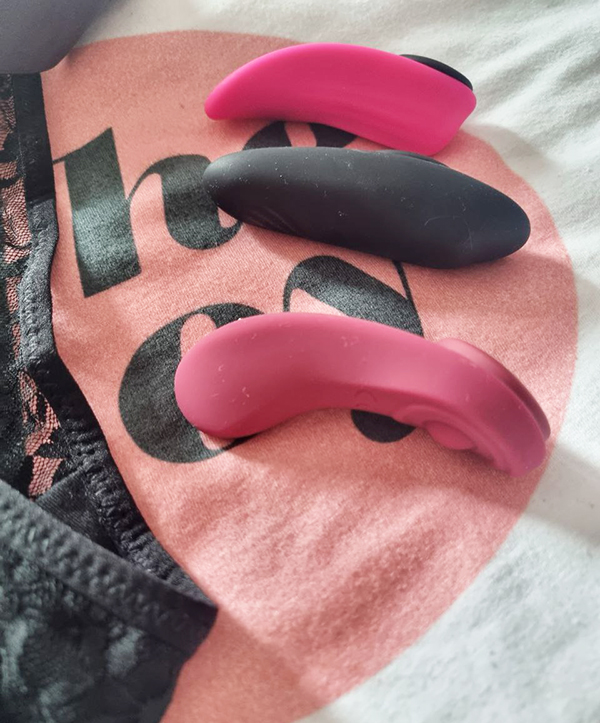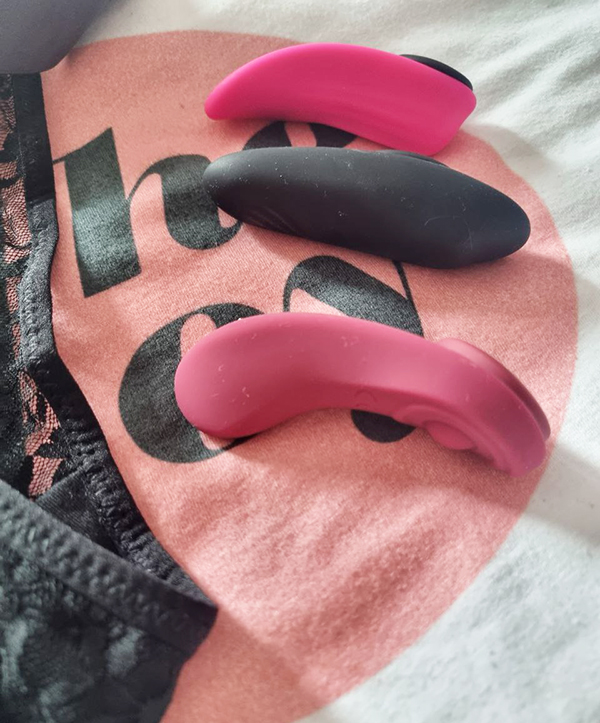 Design And Comfort
The We-Vibe Moxie is made of body-safe silicone and has a comfortable design that users find cute, with multiple specifications like size, shape, power source, and waterproofing.
Product specification
| Feature | We-Vibe Moxie+ |
| --- | --- |
| Materials: | Body-safe silicone – produced without phthalates, BPA, and latex |
| Finish: | Smooth |
| Size: | 3.4 in/85 mm x 0.9 in/23 mm x 1.1 in/27 mm |
| Weight: | 1.2 oz / 34.02 g |
| Battery: | 1 Lithium-polymer battery |
| Charging: | Up to 2 h |
| User time: | Up to 2 h |
| Standby: | Up to 90 days |
| Max. noise level: | 47dB |
As a proud owner of We-Vibe Moxie+, I can confidently say that this wearable vibrator is an excellent addition to any collection. The device is made entirely of body-safe silicone, making it stable and comfortable to wear for extended periods. Additionally, the material is free from latex, phthalates, and BPA – ensuring safety for the user.
The We-Vibe Moxie+'s design allows it to be worn discreetly under clothing without anyone noticing. The device has two magnetic clips that securely attach to your underwear, preventing any slippage during use. With its small size and curved shape, the Moxie provides teasing clitoral stimulation while being remote-control – perfect for those who enjoy a hands-free play or public teasing.
Purpose
Like most other panty vibrators, We-Vibe Moxie's intended use is clitoral stimulation. One thing that makes the We-Vibe Moxie stand out from other panty vibrators is its super secure magnetic clip attachment. This allows you to securely attach it to your underwear and position it exactly where you want for precise stimulation. Plus, with multiple vibration patterns and intensity levels, you can customize your experience each time you use it.
However, you can use it on all external body areas to pleasure yourself or your partner. Moxie+ feels great on my nipples and tights; this is a great way to start a sexy session.
Material
The We-Vibe Moxie+ panty vibrator is made of non-porous, body-friendly silicone material that feels smooth to the touch. This material is soft and completely safe for your skin as it's non-toxic and phthalate-free. It's crucial to look for vibrators made from high-quality materials like the silky-smooth silicone used in manufacturing the We-Vibe Moxie+.
The silicone coverage of Moxie+ is slip-proof which is an additional guarantee it will stay in place while walking and moving around.
The charging contacts on Moxie+ are made of nickel-plated iron, which does not come in contact with the skin.
Size
The size of the We-Vibe Moxie is perfect for a wearable panty vibrator, measuring 3.4 in/85 mm in length and 1.1 in/27 mm in width. It's small enough to wear comfortably without anyone noticing, yet offers powerful vibrations that both the wearer and their partner can feel (by the wearer's reactions).
You can see the size of Moxie+ compared to my hand: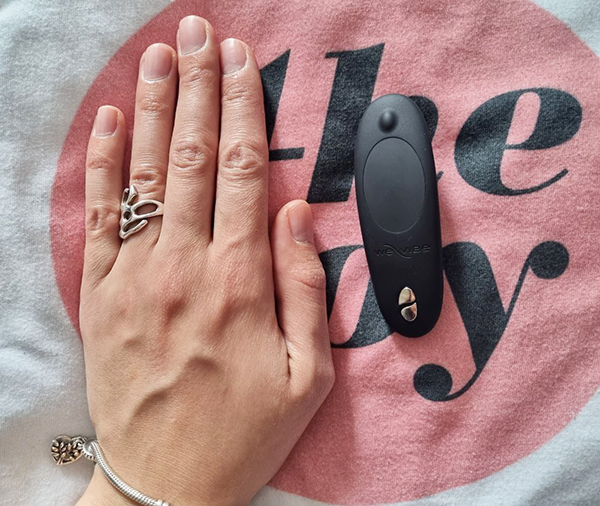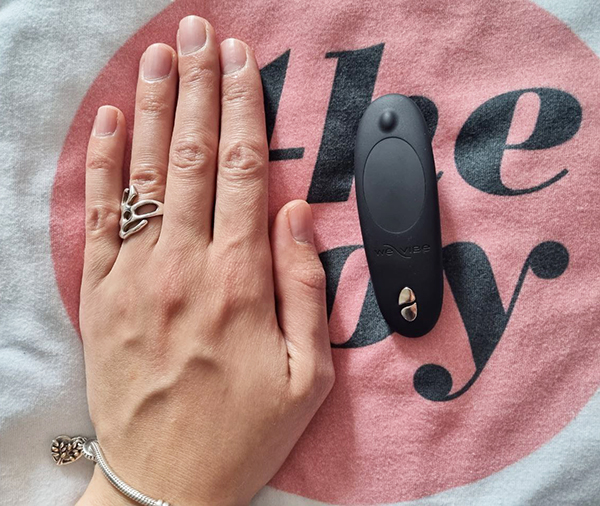 Shape
The We-Vibe Moxie+'s unique shape sets it apart from other wearable vibrators. It features a tapered tip and a slightly curved design, which makes it perfect for broad external stimulation. The upper side of the Moxie that rests against the clitoris is raised and curved for more precise stimulation, providing just the right amount of pressure to enhance pleasure.
Compared to other panty toys, Moxie+ is flatter, as you can see in the image below: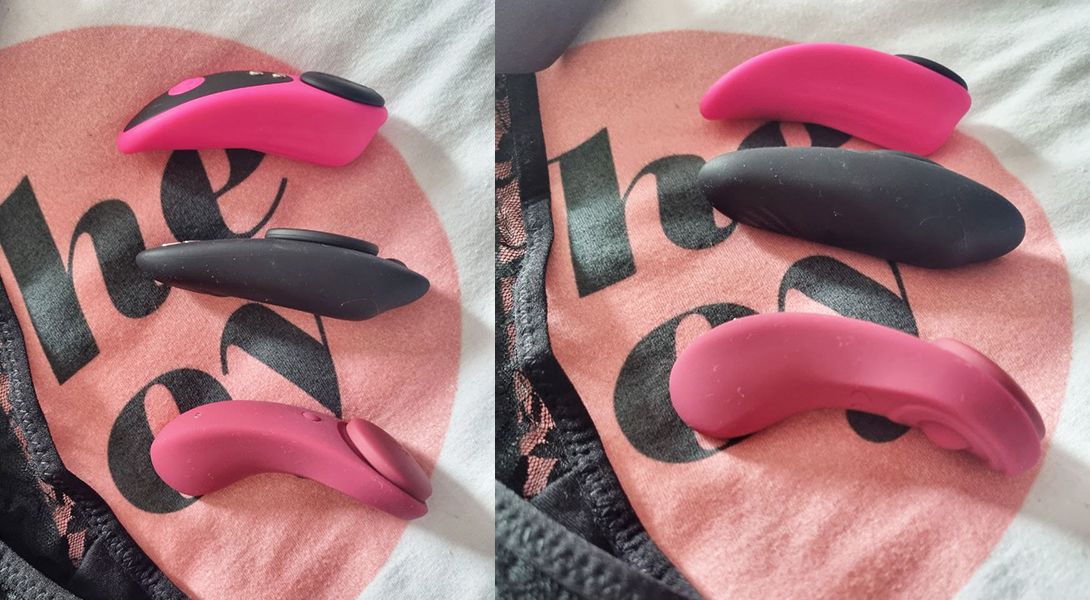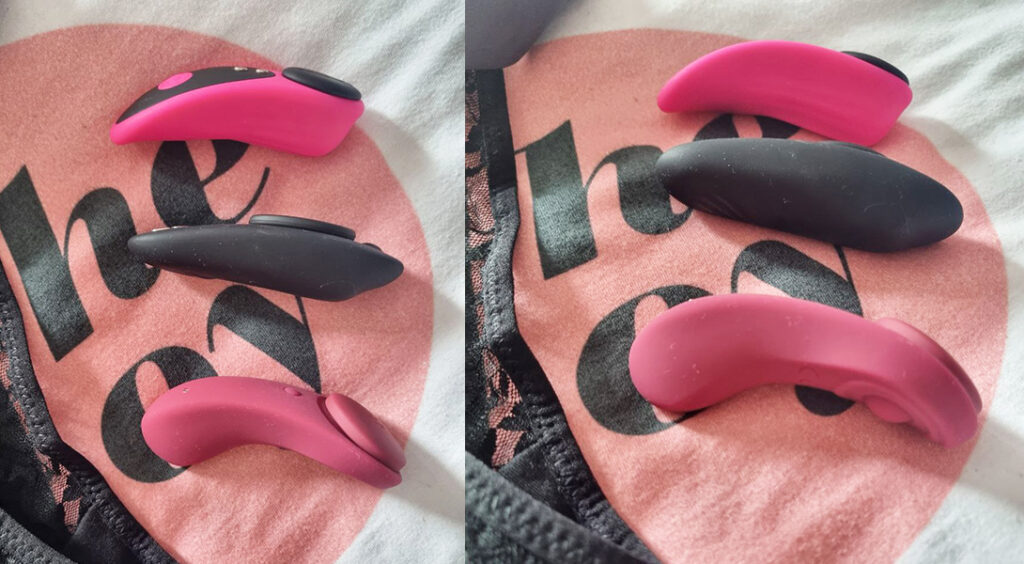 Power Source
The We-Vibe Moxie+ is a rechargeable clitoral vibrator which can be charged using a magnetic USB cable. This feature makes the Moxie+ more convenient to use than battery-operated vibrators, as you don't need to worry about running out of batteries in the middle of a session. Charging the Moxie+ is easy and hassle-free.
The Moxie has an impressive battery life of approximately 2 hours on its highest setting, which is more than enough time for multiple play sessions. Plus, since it's waterproof and submersible, you can take it into the water without worrying about damaging the internal components or disrupting its charging ability.
Intensity and vibration Patterns
The We-Vibe Moxie offers a range of vibration intensities and patterns that cater to different preferences. With four steady speeds, users can choose from low, medium, high or ultra settings for variable sensations. In addition to these steady options, the vibrator has six unique patterns ranging from pulsing waves to escalating rhythms.
The We-Vibe Moxie stands out because of its rumbly motor, which produces deep and powerful vibrations despite being incredibly quiet. This feature sets it apart from other vibrators in its category that tend to have buzzy motors with less satisfying results. The combination of intensity levels and vibration patterns allows for endless pleasure possibilities with this wearable toy.
Noise Level
When it comes to sex toys, the noise level is an essential consideration for many people. The We-Vibe Moxie has a nice, rumbly and quiet motor that won't disturb others around you. The vibrations of the Moxie are deep and booming, but the body almost wholly absorbs them, so they're not easily perceptible outside of your own space.
I love how discreet this toy is in public settings. It's perfect for hanging out with your partner or even running errands solo. Thanks to its quiet operation, you won't have to worry about anyone hearing any telltale buzzing sounds. Overall, the noise level on the We-Vibe Moxie+ is one of its standout features!
Waterproofing
I absolutely love that We-Vibe Moxie+ is completely waterproof, making it incredibly easy to clean and maintain. It can even be submerged for up to 30 minutes at a depth of 3 feet, which means I can take it with me in the shower or bathtub without any worries. Plus, since it's made from silky silicone material, I never have to worry about damaging the toy while cleaning
Durability
Regarding sex toys, durability is an essential factor to consider. Luckily, the We-Vibe Moxie+ is designed with longevity in mind. Made from high-quality materials, this vibrator is built to last and withstand constant use.
The silicone-covered body of the Moxie+ also adds an extra layer of protection against wear and tear, making it less prone to scratches or cracks over time. Plus, with its rechargeable battery and reliable power backup, you won't have to worry about replacing batteries or losing power unexpectedly during your playtime.
If you're looking for a durable and long-lasting clitoral vibrator that can keep up with your needs and desires, the We-Vibe Moxie delivers on that front.
Brand reputation
We-Vibe is a reputable and well-known brand in the sex toy industry. They are known for producing high-quality sex toys made of silky smooth body-safe silicone material, which is safe to use on sensitive skin. We-Vibe's attention to detail and quality control ensures that their products meet strict safety standards, making them a reliable choice for those looking for body-safe toys.
As a writer who has extensively researched We-Vibe Moxie vibrator, I can confidently state that the brand's reputation precedes it. In fact, many users consider We-Vibe as one of the leading brands in the market today because they have consistently produced high-quality items and innovative designs, such as wearable vibrators like Moxie. Their reputation makes it easier to trust their products, knowing that they prioritize both pleasure and safety regarding user experience.
For instance, some time ago, users reported connectivity issues with the previous app version (We-Connect). In response, the company made significant improvements to its app. Now it has become very reliable; I have no connection problems. Other users share the same opinion; the newer app is rated 'excellent" in 14,000 reviews, which is an impressive score.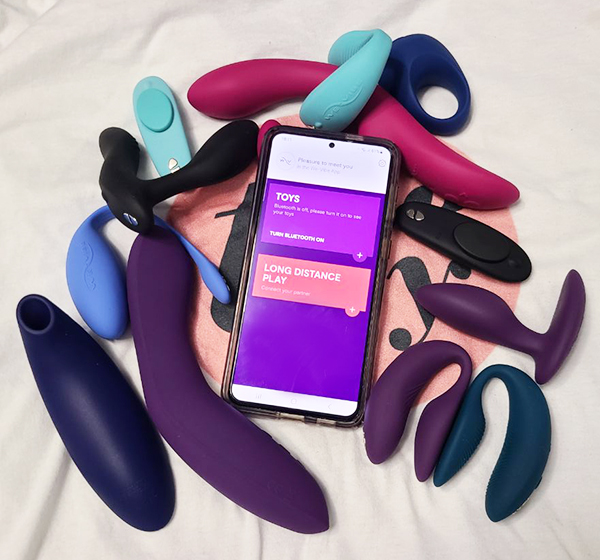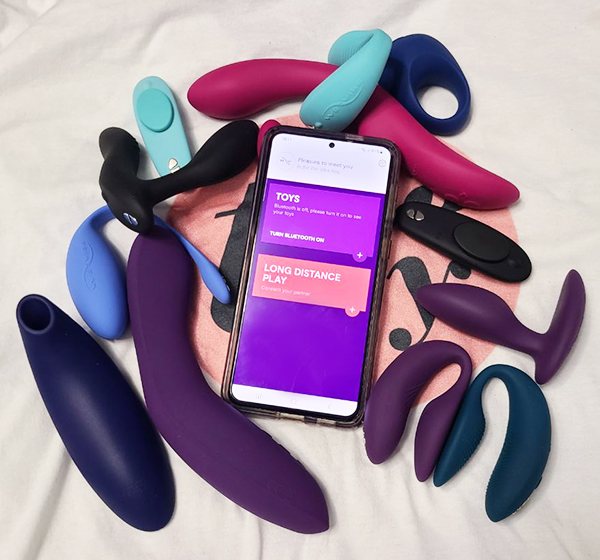 How To Use – A Step By Step Guide On How To Use Moxie+
To use the We-Vibe Moxie+, ensure the vibrator is fully charged using the included USB charger. Press and hold the power button for two seconds to turn it on until the LED light turns on. Attach the magnetic clip to your panties or clothing, ensuring it securely attaches. Use the remote or app control to explore different vibration modes and patterns for personalized pleasure.
Always use water-based lubricant with this toy and clean it thoroughly after each use to maintain hygiene and prolong its lifespan. Remember to follow safety considerations such as avoiding inserting this external panty vibe into your vagina or anal areas as it may cause discomfort or injury.
Controlling the We-Vibe Moxie+ is easy and convenient. I can use the included remote control or download the We-Vibe app for Android/iOs devices.
You can control the toy manually with the push button above the magnetic cap.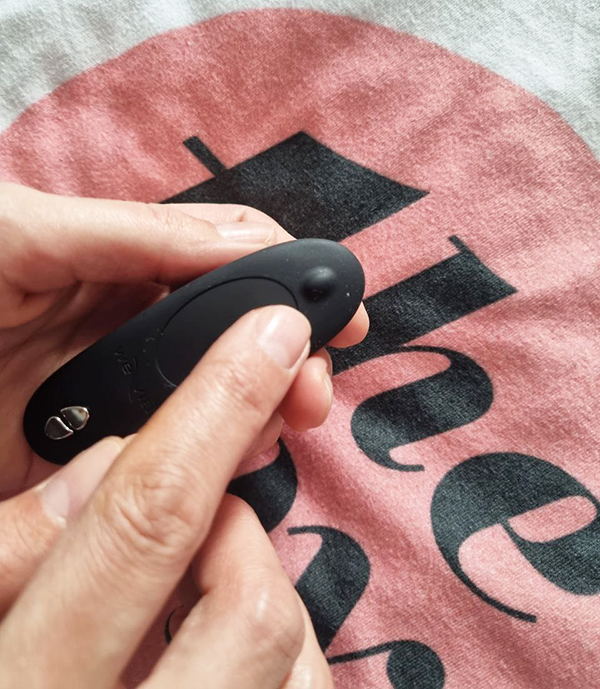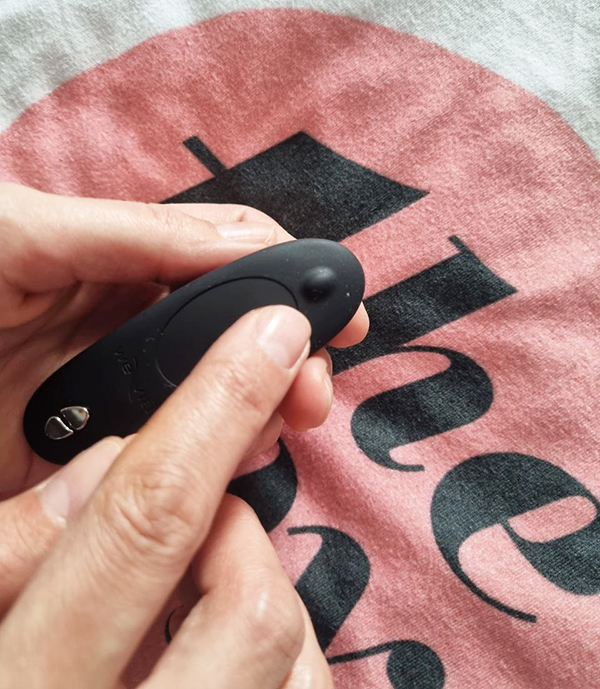 The remote has five buttons: one for power, two to cycle through vibration modes, and two to adjust the intensity (+ and -). With the app, I have access to even more features such as customizing vibration patterns and controlling from a longer range than Bluetooth allows (up to 30 ft!).
Remote
The Moxie+ remote features five buttons for operating the vibrator and has a modern, slightly curved shape. It has a 3-meter range for toy control.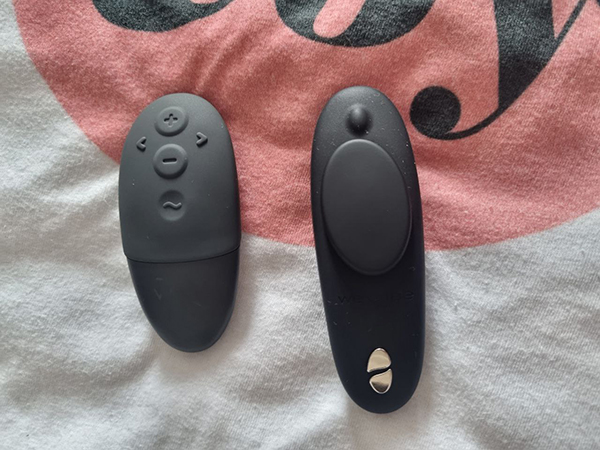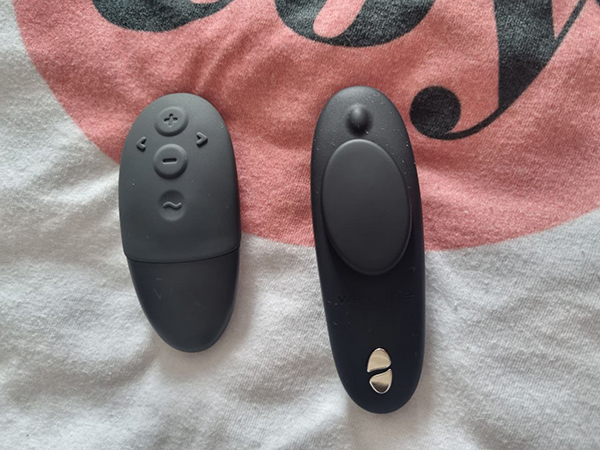 The vibrator's remote can be found in the box with the vibrator.
The remote control includes a built-in battery with a long lifespan, which is one of the reasons it doesn't require charging. If, however, the battery needs to be replaced, you should pull off the bottom cap and lift out the battery.
If it loses power, you can quickly replace your remote's battery by using any non-rechargeable CR2032-style button cell readily accessible in stores.
How Do I Operate The Remote?
Press and hold the ~ button (We-vibe button) on the remote for 5 seconds to initiate the first connection between the remote and the Moxie+ vibrator.
Once the connection is established, you can control your Moxie+ using the remote.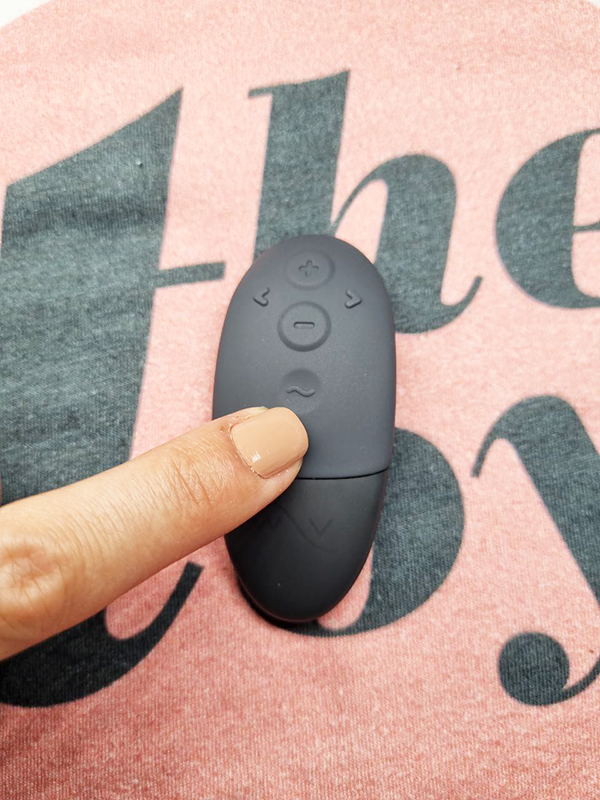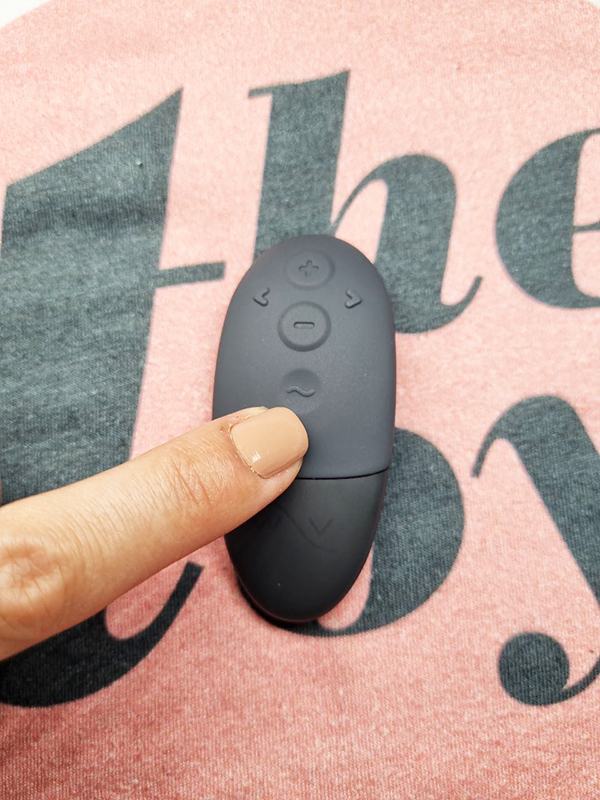 The four clickable buttons on the front of the Moxie+ panty's remote control can be used to operate the gadget.
To turn on your vibrator, push the + button once.
The Moxie+ will vibrate once to let you know when it's ready.
The strength of stimulation can also be increased using the same button.
The ten preset vibrations can be cycled by using the two side buttons.
Boost/Decline Tempo
You can turn down the vibration's intensity by clicking the button below for two to three seconds before it switches off the vibrator.
How Should I do if the remote gets wet?
The remote control could get wet inside if you try to use it underwater or drop it in water unintentionally.
Drain any remaining water in the gadget before opening it and removing the battery.
Once the remote and its batteries are dry, make any necessary adjustments, lock the case, and resume using it.
You can contact the We-Vibe company and purchase a new remote if your old one stops working.
App
I think the Moxie+ is inspiring due to the comfortable yet non-intrusive design and extra powerful performance. But the immaculate connectivity is what makes it a better choice compared to similar products. The We-Vibe company recently refined their app, making it more reliable than ever.
And since the primary purpose of panty toys is to be worn in public, I appreciated this upgrade.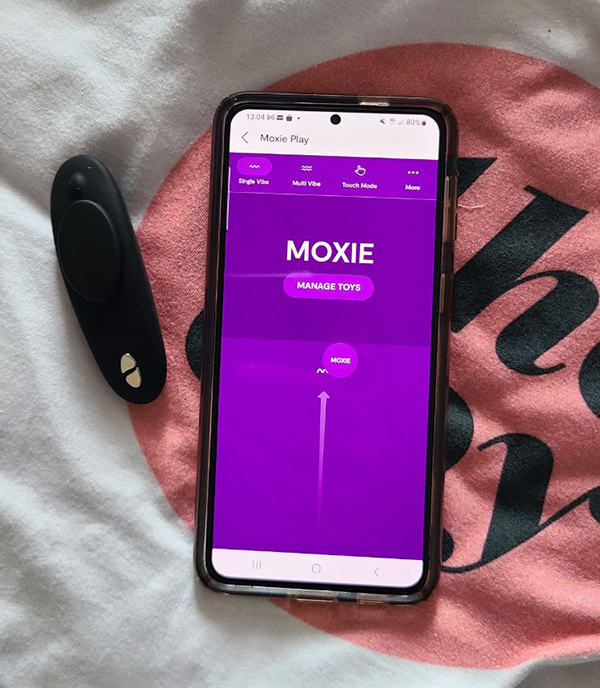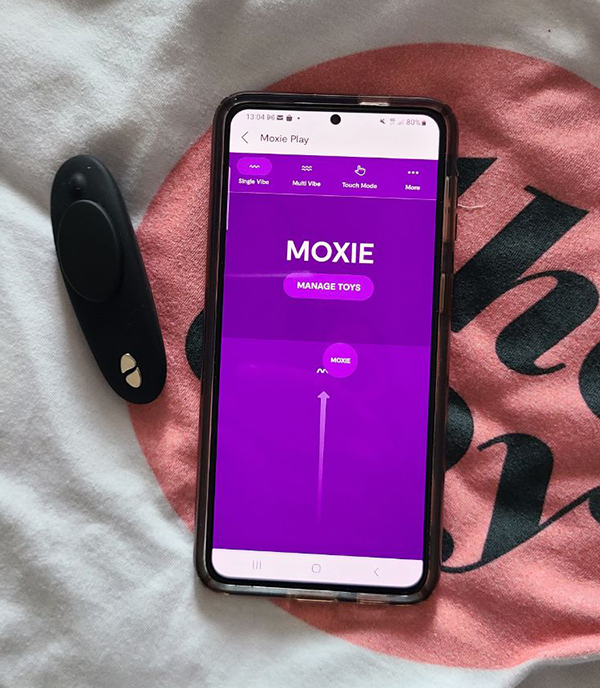 I used it with my partner, and we played for over an hour and a half without connectivity issues. He controlled the Moxie+ via his smartphone to see whether the new app is as good as We-Vibe promised.
He tried various speed levels and patterns, we also used the app's chat function, and all went perfectly.
Please read my step-by-step guide on how to use the We-Vibe App.
Lubricant
When using the We-Vibe Moxie, you'll want to make sure you use the right lubricant for optimal performance. Although there is no specific recommendation from the manufacturer, using water-based lubricants with silicone toys like the Moxie+ is generally advised. This will help enhance your experience and keep your toy in good condition.
Using oil-based or silicone-based lubes can cause damage to the material of the toy and reduce its longevity. Water-based lubes work best with silicone sex toys since they are easy to clean and won't harm them. So be sure to grab a bottle of water-based lube before trying out this impressive panty vibrator!
Experience
I tried Moxie+ with my partner for a walk in the park. There were a few things I needed to check about the newer Moxie version. Most importantly, I wanted to check if the connectivity will be as good as We-Vibe promised.I also wanted to see whether the + version feels different from the previous one.
And since I had to drive to reach the park, my first long-distance experience with Moxie+ was while sitting in the car. My partner was in the passenger's seat, so the distance between us was minimal. He connected the Moxie+ to his phone and tried different patterns and speeds on me.
This was not a smart decision, I repeat, NOT a smart decision.
I was wearing tight jeans that day, which made the pulsations super intense, and, the fact that I was sitting made things even worse. And even though the nearest park is about 6-7 minutes away from our house, I could barely focus on the road, so please don't drive while wearing Moxie+. I need just a couple of minutes on constant stimulation and I can get a decent O with the Moxie Plus. The other way to reach there is while my feet are crossed.
But let's go back to the test. We went outside as we wanted to check the app connectivity, and it worked flawlessly – we didn't lose connection nor we had to reset the settings chosen after more than an hour of continuous play. I was delighted.
I couldn't reach an orgasm while walking, but my panties were soaking in fluid, so I can confirm Moxie+ is suitable for foreplay.
As for the previous Moxie version, I think the newer model fits more firmly, adding to the overall pleasure.
Delivery and unboxing
When I received the We-Vibe Moxie+, I was not surprised by its discreet and beautiful packaging. We-Vibe are professionals, I know that from previous orders I made, and they indeed care for their customers' privacy. I received the Moxie+ in a cardboard box with a small branding on the outside; it was easy to keep it a secret. The Moxie+ was safely tucked away in a foam insert in the box, along with the charging cable, drawstring bag, two magnetic caps, and the newer remote.
The vibrator was easy to set up and use. I unboxed it and then plugged it into my laptop with the included magnetic USB cable to charge it.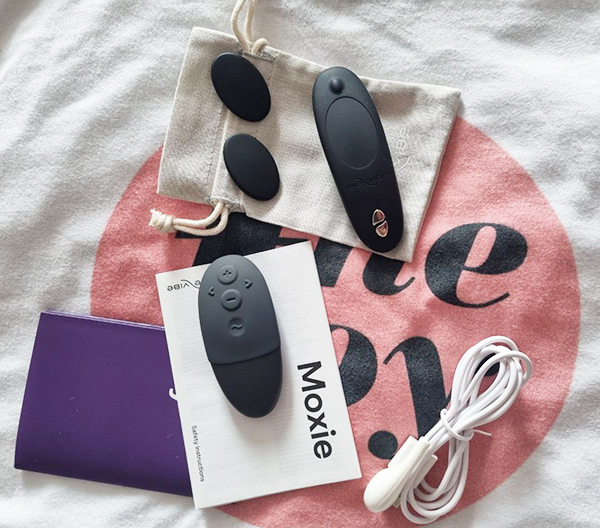 Overall, I found that the 'delivery and packaging of the We-Vibe Moxie added to its appeal as a high-quality product.
Charging
The charging process for the We-Vibe Moxie is very simple and easy to follow. It comes with a USB cable that can be connected to any USB port, allowing for convenient charging wherever you are. The vibrator also includes a magnetic charger, eliminating the need for cumbersome cords or plugs.
To charge the We-Vibe Moxie, attach the magnetic clip to the charging area on the lower surface of the toy. Once attached, plug in the USB cable and connect it to your preferred power source. The vibrator takes approximately 90 minutes to charge fully. This allows approximately 2 hours of uninterrupted use.
Cleaning, maintenance, and storage
Cleaning and maintaining your We-Vibe Moxie is quick and easy. Since it's waterproof, you can clean it with soap and warm water or use a sex toy cleaner for a more thorough cleaning. The vibrator's body-friendly silicone material dries quickly, making it ready to use again.
To store the Moxie, you can keep it in its included storage pouch along with its magnet and remote control. This will prevent any damage or scratches to the device while not in use.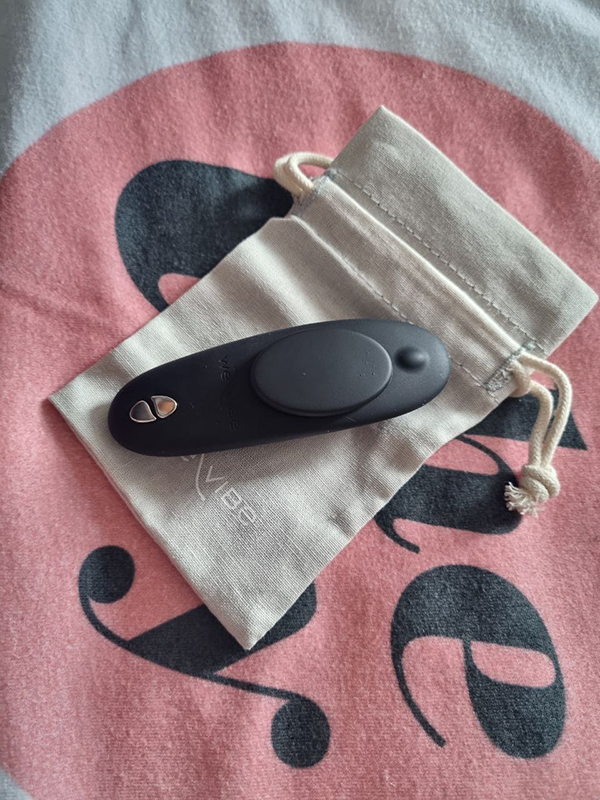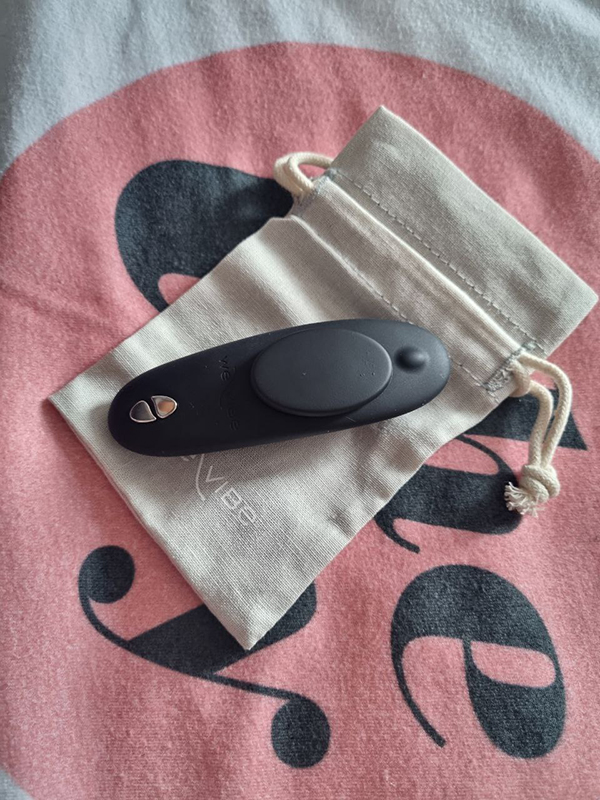 Additionally, using We-Vibe Clean made by pjur is recommended for those who prefer a specialized cleaning solution.
It's important to note that boiling Moxie is not recommended as this could lead to damage of the delicate electronics inside the device. Also, avoid storing the vibrator near extreme heat or cold temperatures and keep away from direct sunlight. Regular maintenance ensures the long-lasting performance of your favorite panty vibrator – We-Vibe Moxie!
Customer reviews
We-Vibe Moxie+ is a relatively new product launched in January 2023. Most reviews are positive, but I'll update this section in six months for a more thorough analysis.
Alternatives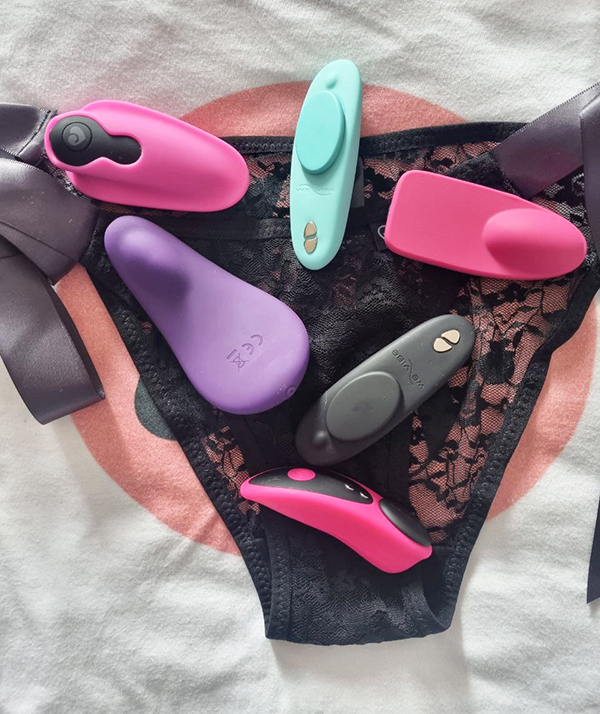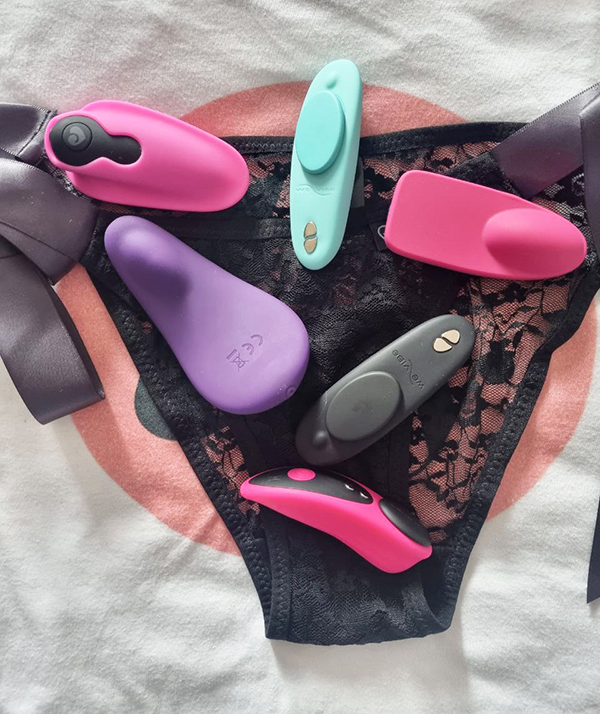 Let's look at how the We-Vibe Moxie stacks up against some of its competitors in the wearable vibrator category, including Lovense Ferri, VeDO Niki, and Satisfyer Sexy Secret, based on design and comfort, overall performance, and pricing.
We-Vibe Moxie+ vs. Lovense Ferri
When it comes to wearable panty vibrators, two products that come to mind are the We-Vibe Moxie+ and the Lovense Ferri. Both offer tantalizing vibrations while being discreetly worn underneath clothing for public play. While both products have pros and cons, they have some notable differences.
The Lovense Ferri provides intense vibrations that tend to go deeper into the clitoral structures, and it offers more targeted clit stimulation. On the other hand, the We-Vibe Moxie diffuses power evenly across a wider area of the clitoris, making it better suited for users who prefer broader clitoral stimulation. Additionally, while both toys can be controlled via app, the Moxie+ is quieter on its highest intensity by 3 decibels than the Lovense Ferri. Moxie+ also comes with a remote that can be used for short-distance control.
Both toys are made from body-safe silicone and feel silky smooth with easy-to-grip magnetic clips that attach securely to underwear. Users looking for a more powerful motor may lean towards We-Vibe Moxie's broad-stimulation capabilities; however, those who want pinpoint accuracy may find themselves drawn to Lovense Ferri's rumbly vibration patterns instead.
Moxie+ is more expensive than Ferri, and I prefer darker color combinations, so I like Moxie's design better.
Ultimately both toys are excellent options in their category and will boil down to personal preference when deciding which one works best for you!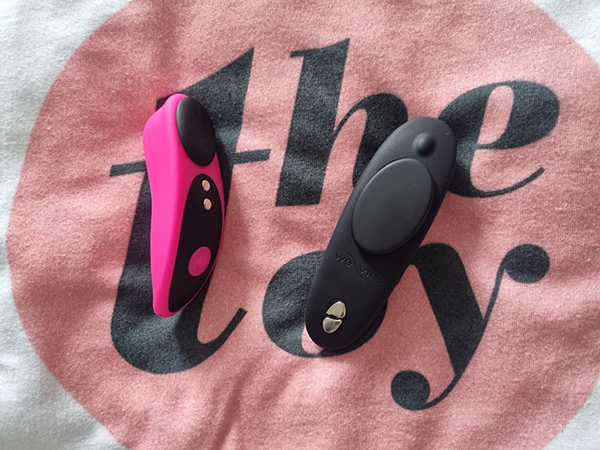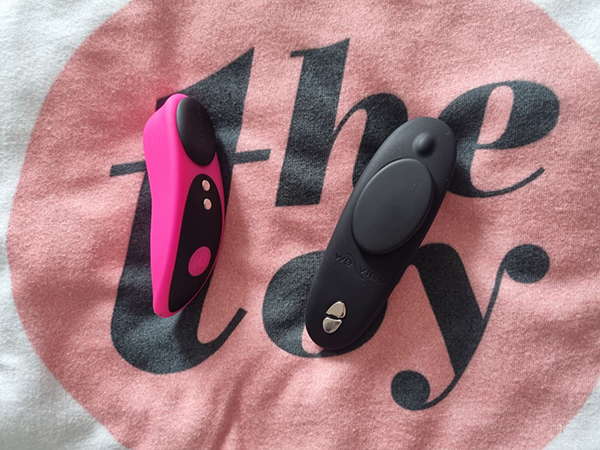 We-Vibe Moxie+ vs. Satisfyer Sexy Secret
The Satisfyer Sexy Secret offers powerful vibrations with eleven different intensity levels and ten vibration patterns. However, some users have reported that it may not stay securely in place during use.
While we measured the vibration strength of Moxie+ and SexySecret panty, the Moxie was twice as powerful but the Sexy Secret panty toy was 10dB quieter.
Some users have found the shape of Satisfyer's Sexy Secret toy uncomfortable or challenging to keep in place during use. Ultimately, choosing between these two wearable vibrators will come down to personal preference regarding features like material choice, vibration strength, and pattern variety vs. comfort and ease of use.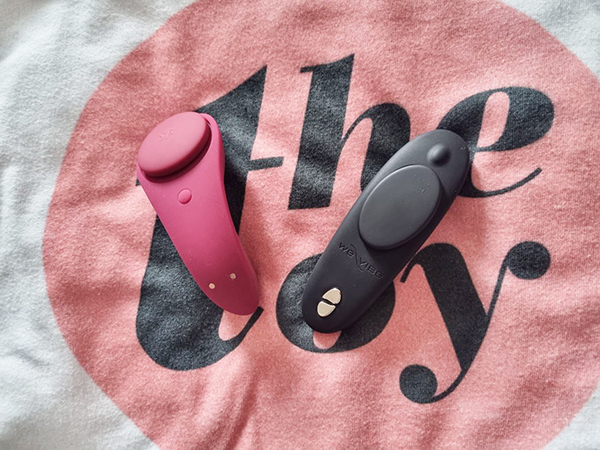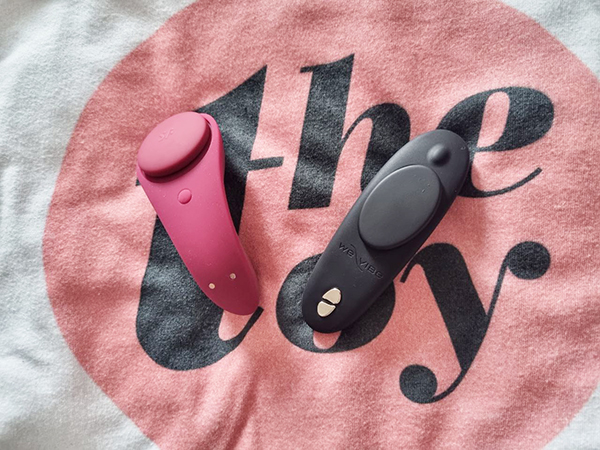 We-Vibe Moxie+ vs. VeDO Niki
VeDO Niki is a popular alternative to We-Vibe Moxie+. Both toys are designed for clitoral stimulation and offer hands-free pleasure. However, VeDO Niki has a slightly different design with its wider and flatter surface, providing more coverage for the vulva.
Many users also find VeDO Niki exceptionally comfortable to wear, thanks to its soft silicone material and contoured shape. The toy offers 10 vibration modes with varying intensities and patterns, allowing you to customize your experience according to your preferences.
While We-Vibe Moxie+ offers longer battery life than VeDO Niki, lasting up to two hours on the highest setting compared to Niki's hour of usage time; those who prioritize comfort or are looking for something that delivers more broad-based sensations may prefer trying out the VeDO Niki wearable vibrator.
Nini panty vibrator can only be controlled via the remote or the push button; it doesn't come with a smartphone app.
Wish list
As much as I love the We-Vibe Moxie+, a couple of improvements come to mind. Firstly, while the battery life is good, it would be great if it could last even longer on a single charge. This would make it more convenient for those who want to use it for extended periods without worrying about running out of power.
Secondly, while the vibration strength is decent, I would appreciate additional intensity settings for those times when I want something a little more intense. It's not uncommon for me to switch between different modes and strengths during playtime with other toys, so having more variety in this aspect would be a plus.
Price and where to buy
I suggest purchasing the We-Vibe Moxie+ vibrator from the official We-Vibe site. It will cost you around $130, slightly pricier than some other panty vibrators on the market. The Moxie+ can also be bought at Lovehoney for the same price. However, I find it worth paying a bit more for such a high-quality product.
For those looking to upgrade their experience even further, the We-Vibe Moxie+ costs an additional $50 compared to its predecessor but comes with added features and improved app connectivity. It's important to note that while cheaper options are available, they may not offer the same level of comfort, intensity or functionality as the Moxie+.
Buying directly from We-Vibe ensures that the purchase comes with a one-year warranty and discreet packaging. Regardless of where you decide to purchase your toy from, make sure you do your research on reputable retailers and always check customer reviews before making your final decision.
Conclusion
Overall, the We-Vibe Moxie+ is a fantastic choice for anyone looking for a discreet and powerful clitoral vibrator that can be controlled by an app or remote. The Moxie+ is perfect for solo or partner play with its comfortable design and multiple control options. The magnetic clip makes it easy to attach to clothing or underwear, making it ideal for public play. Its rumbly but quiet motor delivers pleasurable sensations without being too overpowering. Plus, its body-safe silicone construction ensures peace of mind when using this toy on sensitive areas.
While there are minor drawbacks, such as limited battery life, overall, I highly recommend the newer We-Vibe Moxie for those who love wearable vibrators and want to explore new levels of pleasure with their partners, even from afar!
We-Vibe Moxie+ was provided to me free of charge in exchange for an unbiased review. This complies with FTC guidelines.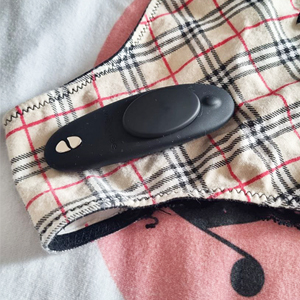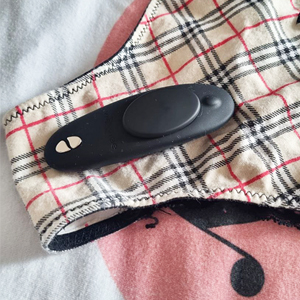 | | |
| --- | --- |
| Design: | (5.0 / 5) |
| Comfort: | (5.0 / 5) |
| Power: | (4.0 / 5) |
| Experience: | (5.0 / 5) |
| App: | (5.0 / 5) |
| Price: | (3.0 / 5) |
We-Vibe Moxie+ is an app and remote-controlled panty toy for powerful and uninterrupted foreplay and solo sessions!
You can buy this panty vibrator: