Instruction manuals rarely, if ever, come with vibrators. On the one hand, you might think you do not need a manual because you should already know how to use a vibrator.
But how are you supposed to know how to use a vibrator if you have never used one before?
Most people find their way to orgasmic pleasure with a vibrator, but if you need some tips, here is a beginner's guide to using a vibrator for women.
That's the way to do it:
Learn everything you need to know about your vibrator.
Take your vibrator out of the box and familiarize yourself with how it works and what batteries it needs. Find out how many speeds and settings it has by playing around with the buttons and the different modes of stimulation. Make sure your vibrator is clean before using it.
If the battery case is not waterproof, you should avoid getting water near it.
Make sure there are no sharp edges or seams (these can easily be filed down and made safe). Make sure the vibrator's body does not come loose from the battery case and that all cables are sturdy and secure. Return your vibrator if it has any defects before using it.
Start stimulating yourself.
Even if you plan to use your vibrator with a partner, it's a good idea to try it out on your own first. You'll be less self-conscious and/or able to focus entirely on your feelings without being distracted by your partner. Make sure you have plenty of time and privacy.
If you have roommates, small children, thin walls, or nosy neighbors, you can always turn on music and use blankets and comforters to muffle the noise (you might also want to consider a quieter vibrator).
Turn on the lights and start pleasuring yourself.
While not everyone is comfortable with it, playing with a vibrator with the lights on can be both informative and useful. You can find certain areas on your body that are densely packed with nerve endings waiting to be stimulated.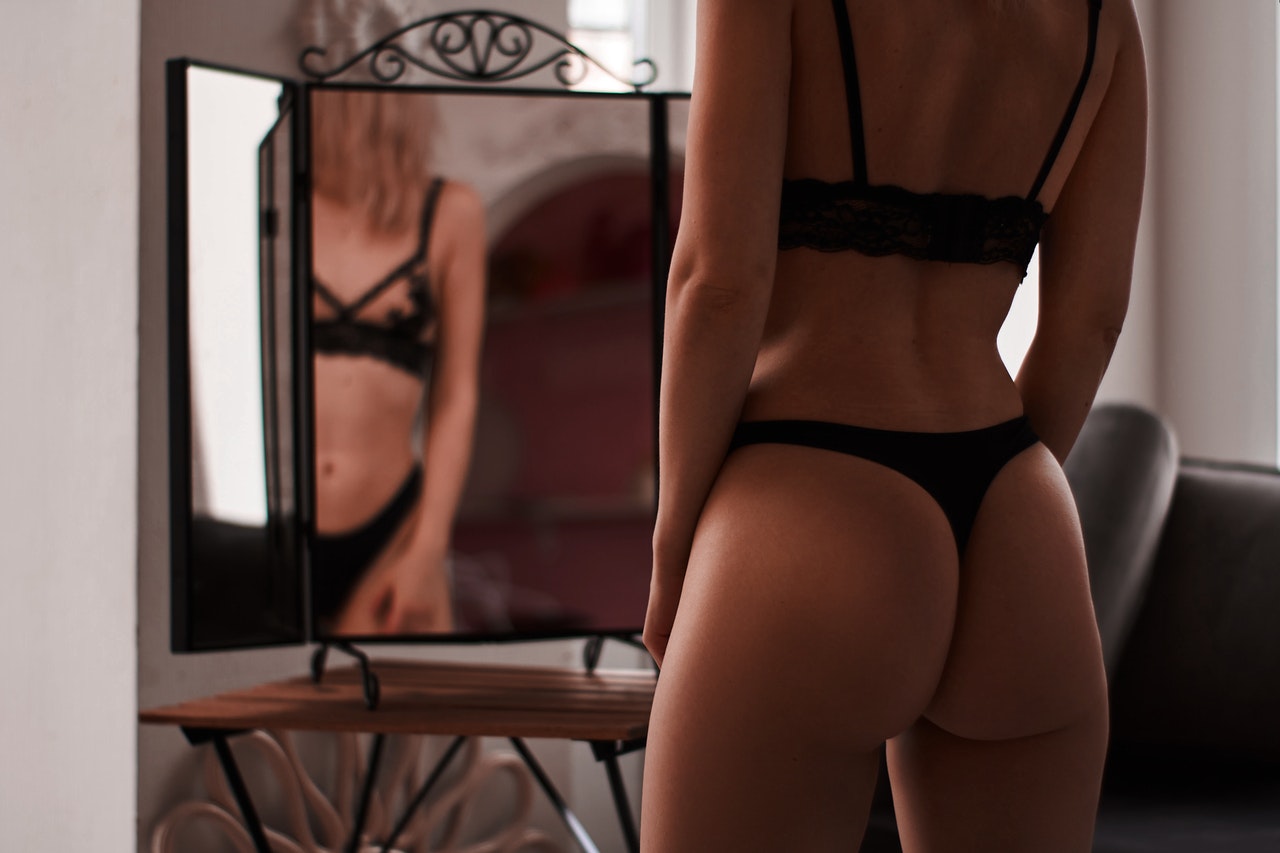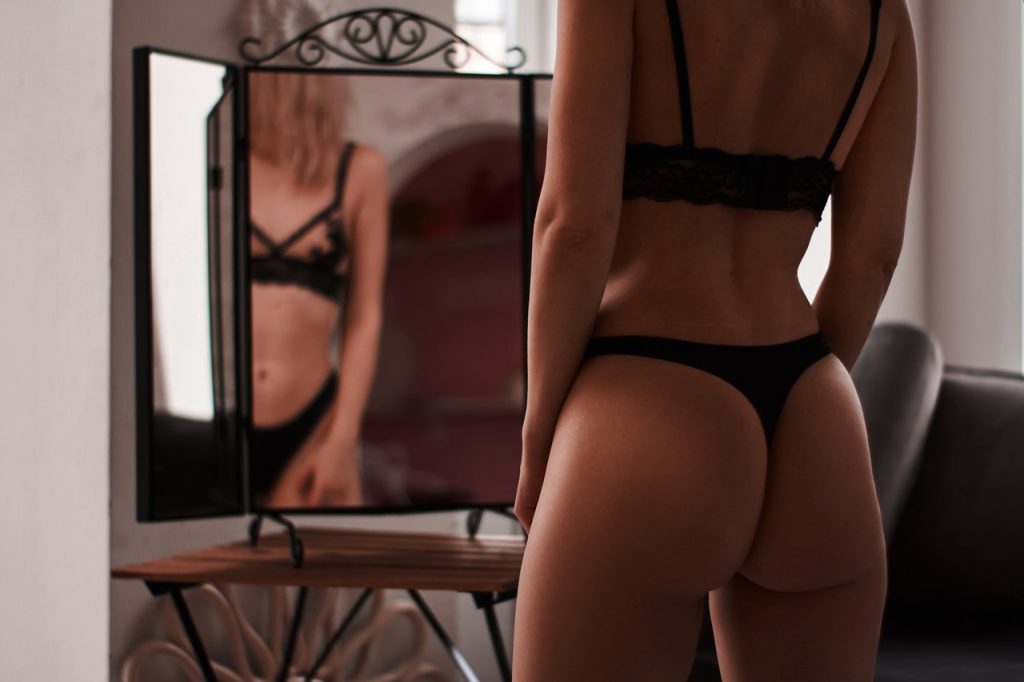 This is the kind of information you can use on yourself and share with a lover in the future. You can get the same feeling from touching the vibrator and knowing where it is, but seeing what is going on can be beneficial for some.
Before you turn it on, turn it off.
Get used to the feel of the vibrator on your body. Run the vibrator along your body without even turning it on. Pay attention to how it feels.
Press it firmly against your skin and use it to massage your muscles. This will probably feel good if the vibrator is made of a firm material.
If the vibrator is made of soft rubber and does not feel smooth against your skin, try the previous steps while wearing your clothes. This is not meant to make you orgasm, but it is a gentle technique to get your body used to the vibrator.
Move your vibrator from the outside in.
Start by touching the vibrator to your feet and hands once it is turned on. Run it up and down your arms and legs, across your stomach, shoulders and neck, scalp, and face.
If you still feel uncomfortable, you can start by putting some clothes on. Do not go straight to the point just because vibrators are usually used near the vulva and clitoris. Both areas are super sensitive, and if you have chosen a powerful vibrator, it might feel too intimidating at first.
Feel the vibrations all over your body before moving on to the more sensitive areas. Glide the vibrator slowly up the insides of your thighs or around your breasts and nipples in circles.
Do not rush: take your time and explore your hot spots.
Vibrators are fantastic because they never tire you out and allow you to explore every inch of your body for sexual pleasure. Most women use vibrators for clitoral stimulation, and many of them say that one side of their clitoris is more responsive to vibrations than the other. Consider yourself an explorer, with the vibrator serving as both a compass and a flashlight.
Do not rush it. If you use your vibrator to stimulate a certain area for too long, it may lead to irritation and discomfort.
Or, you may experience orgasmic sensations you have never felt before. The goal is to carefully explore and find what you like the most.
Play with the speed and pattern of vibration.
Most vibrators have multiple speed settings (or at least two levels). Always start with a low setting and gradually increase it. If a vibrator seems too strong at first, put a cloth between you and the vibrator or press it gently against your body.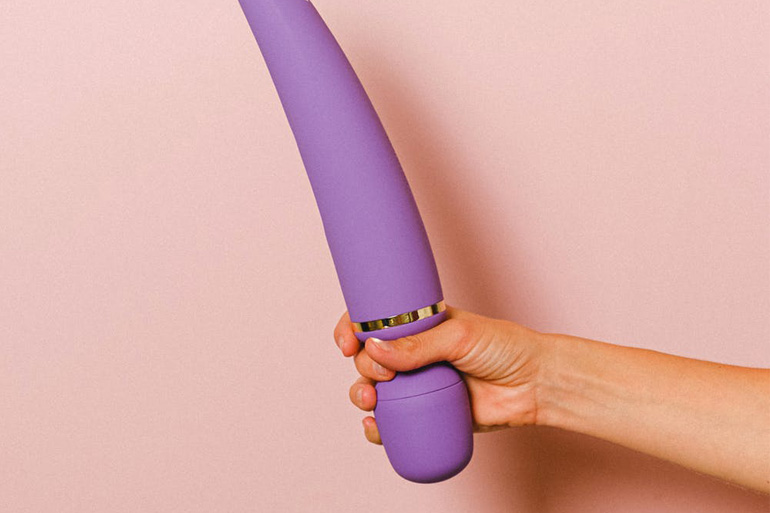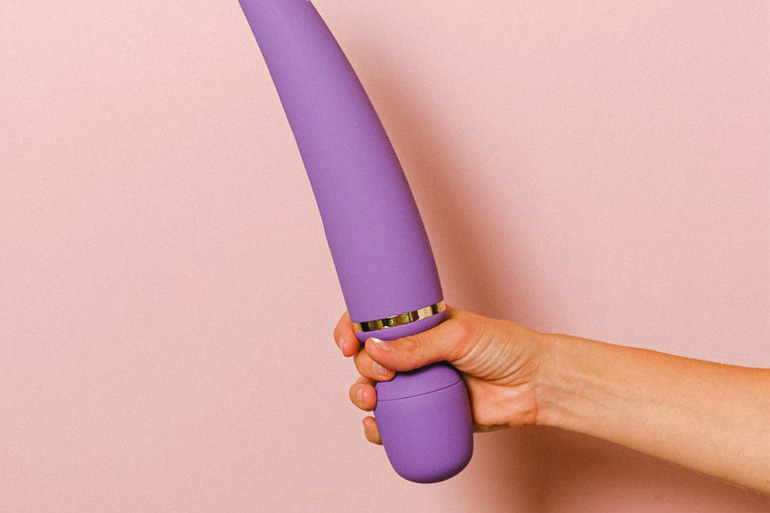 You may find that a slower speed is sufficient in some places, while a faster speed is preferable in others. Some vibrators have a "pulsation" setting, but you can also experiment with changing the strength quickly.
Apply some pressure while playing.
Experiment with different pressure settings.
For clitoral stimulation, you can apply lots of deep pressure or just hold a vibrator lightly over your clit. There are many different kinds of clitoral vibrators of all shapes and sizes. The most powerful external sex toy is the wand-type vibrator. Other types of sex toys targeting the clitoris include clit-suckers, bullet vibrators, and vibrating panties.
Most women prefer app-controlled sex toys, as these can be controlled from an unlimited distance.
You can massage your erogenous zones while you feel the motor being stimulated by pushing your vibrator deep into your skin. The lower the vibration feels on most battery-powered vibrators, the more pressure you apply.
And the tighter you grip your vibrator, the more vibration is absorbed by your hand. Try out what works best for you, from a feather-light touch to an intense stimulating massage.
On point or flat out.
Most vibrators have a tip or an edge. Try touching yourself with the sharpest tip of the vibrator. Then place the widest or flattest part of the vibrator against your body.
If you focus on a single spot, the vibrations may feel more intense than if they are scattered over a larger area. You may enjoy the feel of the vibrator on your labia or over your clitoris.
Since the clitoris has lots of nerve endings located deep in the body, deep vibrations can feel wonderful in this аrea and are different from direct clitoral stimulation.
A vibrator can be used for penetration as well.
Most women use vibrators for external stimulation, but there is no reason why you should not try it if your vibrator is suitable for penetration.
A vibrator that is suitable for penetration is smooth, has no rough edges, and does not absorb human fluids. If you are using a vibrator for penetration, it is almost always a good idea to use a condom if you are not sure if it is made of body-safe materials, such as silicone.
If you are using a vibrator for penetration, you should also use a lubricant. You can lubricate the shaft of the vibrator and use your fingertips to apply the lubricant to your vulva and directly into your vagina.
Using a vibrator to explore penetration.
Start slowly with external stimulation to prepare your body for penetration. Although there are more nerve endings outside the vagina than inside, many women prefer penetration with a vibrator.
To find and stimulate the G-spot, most women use a curved G-spot vibrator or a rabbit-shaped sex toy.
According to certain theories, the nerve endings in the cervix may also respond to stimulation and pressure. Stimulation of the G-spot or even indirect stimulation of the clitoris can be achieved by pressing the vibrator on the upper part of your vagina (e.g. towards your belly).
Use your vibrator with a partner.
You can use your vibrator in a variety of ways with your partner. You can use it on yourself to increase stimulation during intercourse, or you can use it on your partner.
You can also choose a vibrator that fits well between you and your lover and that neither of you has to control, but that can provide stimulation during sex.
Regardless of how you do it, it's a good idea for each of you to go through the above steps and feel comfortable all by yourselves before forming a threesome.