Question:
I'm planning a trip to visit my girlfriend and I want to bring some of our favorite toys, plus a new vibrator for her. I've heard stories of people getting pulled off airplanes because their luggage was vibrating, but I'm nervous about putting it in my carry on. What's the best way to travel with sex toys?
Answer:
Some of the stories you've heard are true. There was the man who brought a penis pump on a flight to Turkey, and when asked what it was replied that it was a bomb. And there have been multiple cases where women have been pulled off of planes because their luggage was buzzing. So it makes sense to think before getting on an airplane with your favorite rabbit vibrator or small bullet sex toy. But it doesn't mean you can't travel with them. Here are some basic tips from my more than ten years of frequent travel with vibrators.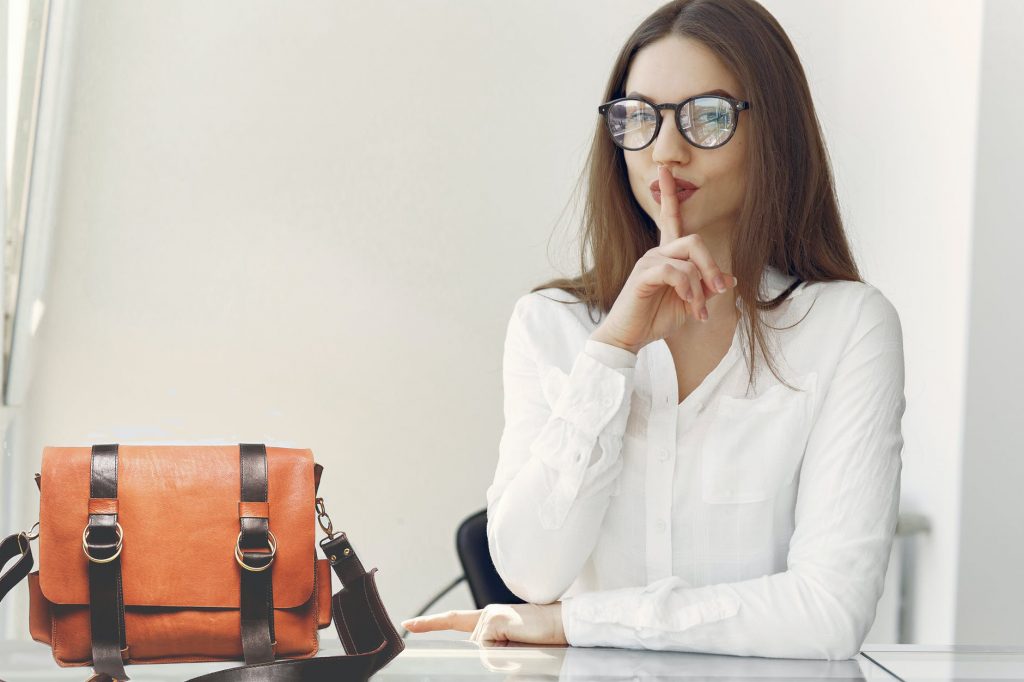 Always remove the batteries. If your sex toy is a battery-powered vibrator, take the batteries out! Don't just flip them over or assume the switch will stay in the off mode, just take the batteries right out so there is no chance of it turning on. If you've got a rechargeable or a remote-control vibe, only travel with one that has a safety lock position. Most of the good quality rechargeable vibrators (like those made by LELO and Jimmyjane) come with safety locks.
Know how to use it, and test it out before you get to the airport.When possible bring sex toys as a carry-on. This won't work if you've got a large metal dildo, and I wouldn't recommend it for BDSM toys like floggers, crops, or anything spiky that security might interpret as a weapon. But for most battery-operated and small rechargeable vibrators, carry on is the easiest way to get a sex toy through. Of course, it means you have to be willing to tell them the truth if they ask what it is, but I find that security is usually more embarrassed than you are (they're kind of like bears that way) and at least you can clear up any confusion then and there. Writer David Steinberg share's his experience carrying a sex toy on a Seattle to San Francisco flight.
Check larger items and lubricants. I don't recommend putting a 10" silicone dildo in your carry on, and the restrictions on liquids mean that anything other than a small travel size bottle of lubricant would be confiscated. These are items better left in your checked bags. Be aware that anything large and metal might arouse the suspicions of those monitoring the checked bags. Packing a sex toy you love may not get you pulled off an airplane, but if it looks interesting enough, it might just get pulled out of your luggage never to be returned.
Some toys may not be worth flying with. To some extent security and safety of your luggage are random. Losing bags, having items stolen from checked luggage, having your carry-on or checked luggage searched, all of these things might happen, and if you have a sex toy that you absolutely don't want to part with or one that is particularly complicated (I'm thinking of sex toys for electricity play and "sex machines" that come with multiple moving parts) you may want to either leave it at home or use a courier company to ship it.As airlines have started charging for checked bags, courier companies are now eagerly going after the traveler market. Sending your beloved toys (or toys to your beloved) ahead, requiring a signature, and paying the extra few bucks for insurance, are all ways to reduce the chances of delay or embarrassment at the airport and disappointment at your final destination.
What's the Best Way to Travel Discreetly with Your Sex Toys?
Some sex toy travelers only have themselves to blame (like the guy who told officials his male masturbator was a bomb). But more often, unfeeling, confused, or embarrassed security personnel are at fault when your trip with sex toys goes bad. There are things you can do to make sure taking your vibrator or sex toy with you on a flight won't result in losing your toy — or your privacy.
Share your stories — good, bad and ugly — of traveling with your sex toys. We'd love to read and share them!
Below you'll find some interesting feedback from people who often travel with their sex toys: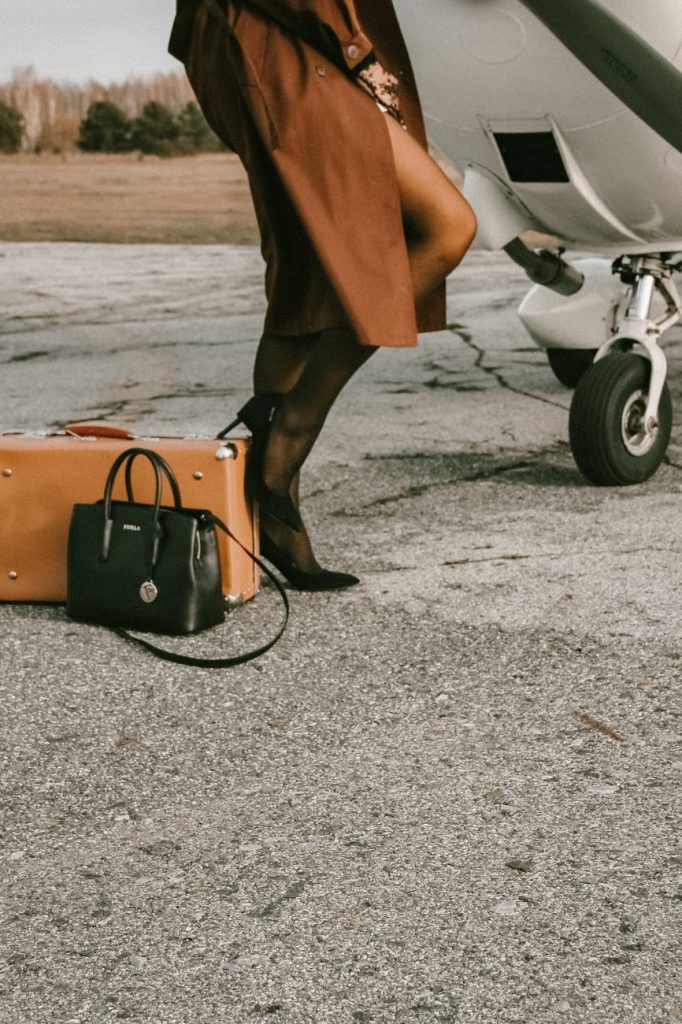 Carry-On Is the Way to Go
I am in direct sales of adult bedroom toys and I often travel to do in-home parties and always carry my demo on so as not to have my bag "lost". As I instruct my customers, I always take the batteries out (it prolongs the life of the toy and the batteries) before going through the security screening. I was once told by a former TSA agent (who is now a business partner) that with the batteries in, it looks like the barrel of a loaded gun. I haven't had my bags searched since.

—Guest The Passion Prencess
Sex Toys Travel to Saudi Arabia
I have been told by a sex toy trader in Saudi Arabia that Gel dildos don't appear in the luggage detection system at airports. But the best thing I usually do is put dildos and other small vibrators in my hand bag at the US airport. In the plane before landing at the Saudi airport I put them in my pocket. They don't search persons only luggage.

—Guest Sami
My experience with sex toy travel
On two occasions I have had sex toys cut to pieces and destroyed by the TSA. In your carry on they will get pulled out and checked by the inspectors, but they do it in front of you, and I've never had a toy taken or destroyed yet from my carry on. I'm not sure that there is a best way to discreetly travel with toys.

—Sekso
Security Scanner
I was patiently waiting for my carry-on luggage (with my favorite dildo inside) to pass through the scanners and looked back to see one male TSA employee call over his friends to look at the screen. I'll never forget overhearing his comment "Now, that's what I call a joystick!" I merely rolled my eyes and tried to act nonchalant to hide my annoyance.

—Sassycat5
Sex toys in Muslim/Arab countries.
I am an American woman and travel often to Muslim countries.I am actually in Kuwait as I type this. Everything that was said about traveling with toys is correct but, it needs to be said that bringing sex toys into most of these particular countries (Saudi Arabia, Kuwait, Iraq, Iran, ect…) is illegal and is also illegal to own them or have them in your possession. Just wanted to say that since I am also a sex toy reviewer and sex blogger and hate to travel without some of my favorite toys. Better to be safe (leaving them at home if you are going to one of these countries)than have them confiscated or worse, find yourself in trouble with the legal authorities.

—ThePinkPoppet
Battery operated toys…
After my wife's quick thinking explaining a buzzing suitcase as "must be the electric toothbrush" to my mother, I remembered an old Boy Scout trick, used to keep flashlights from turning on in your backpack. Take a small strip of cardstock or other heavy paper, and slip it between the terminal and battery. This will prevent electrical contact from being made, and keep you from having to dig around to find the batteries when you need them, because they're still right there in the toy.

—Guest a nonny moose
Put the 10′ Silicone in your carry on!
I want to challenge your advice above to check your larger silicone toys. Every time I have checked a large silicone toy my bag has been pulled for hand screening. Every time. On two occasions I have had the toys cut to pieces and destroyed by the TSA. Sure in your carry on they will get pulled out and checked by the inspectors, but they do it in front of you, and I've never had a toy taken or destroyed yet from my carry on. I'm not sure that there is a best way to discreetly travel with toys – I think keeping your toys with you when possible (check hand cuffs and yes, large metal toys) and being able to talk about them with confidence when asked is a far better way of making sure they arrive with you and ready for use at your destination.

—Guest travelling tranny