Lovense's new Lush 3 vibrator is a big improvement from its predecessor, Lush 2. This third-generation app-controlled vibrator comes with a stronger, more reliable connection via its redesigned antenna.
It also comes with new technology to ramp up the power of the vibrations without reducing battery life. Quite the opposite – Lush 3 offers up to 5 hours of uninterrupted vibrations, which is an amazing tech improvement!
Lush is one of the best-selling vibrators around the world. The first two versions were a huge success, and yet Lovense company was able to improve the design, so now you can get Lush 3! It's more durable and made of anti-bacterial and body-safe materials. The port for charging is magnetic, so you'll have an easier time charging it.
Say goodbye to those cables! The magnetic charging port in this new vibrator is perfect for an easy charge. Its antenna and circuit board were redesigned to ensure even better connectivity. The toy's tail was designed with an enlarged ball at the tip, eliminating the worry of it slipping out.
The antenna of your toy will always stay connected to Wi-Fi, even in noisy, crowded places. The all-new tail can be put in any position to amplify vibrations in a more specific way.
Oh, and Lush 3 comes with a 1-year warranty!
Pros and Cons
Pros
The most powerful wearable vibrator currently on the market
Uses the reliable Lovense app, providing better connectivity compared to most remote applications
Delivers extra targeted G-spot stimulation
Can be used for short and long-distance stimulation and can be paired with other Lovense toys
The external arm (antenna) can be used for gentle clitoral stimulation
Innovative magnetic charging port for more convenient and faster charging
Up to 5 hours of continuous stimulation per single charging
Comfortable fit for most body types
Cons
Only available in pink
It may take some time before you get used to the app
So far, Lovense Lush 3 is considered the most powerful app-connected vibrator according to users, sex toy bloggers, and sex experts.
The Lovense app (free for iPhone/iPad/Android/Windows PC/Mac) is free to download and offers excellent connectivity for hours of uninterrupted play.
Unlike similar egg-shaped vibrators, Lush 3 has a raised G-spot arm, providing pinpoint stimulation.
There are 4 ways to use the Lush 3: manually, via Bluetooth, via Wi-fi, and simultaneously with another/multiple Lovense device/s.
Unlike the previous versions of the vibrator (Lush and Lush 2), this one offers significantly more powerful stimulation for the clitoris.
The magnetic charging port allows easier everyday use, enhanced durability, and faster charging.
No other remote control vibrator offers autonomous vibration for such an impressively long amount of time (yet).
The ergonomic design of Lush 3 makes it easy to insert (even without lube) and it fits snuggly inside the vagina.
There are no many variations in terms of Lush 3's design – the only color you can find is pink.
Due to the unlimited options, the Lovense app offers, you may need some extra time for learning how to use them.
What Is Lovense Lush 3?
You wanted bigger, better control, and more features and Lovense listened.
The wearable Lush 3 has an updated design that is sleeker, more powerful, more discreet, and better able to keep up with your needs. Lush 3 was designed for solo use, but it's during sex that this remote-controlled vibrator really shines.
It can be discreetly placed so that one partner controls the vibrator while their beloved provides the fun.
It is made of 100% body-safe silicone and you can enjoy your Lush 3 for up to 5 hours!
Compare price of Lovense Lush 3: LovenseLovehoney
How Does Lush 3 Work?
The Lush 3 is a vibrator that can be connected wirelessly to a device, such as a computer or a smartphone.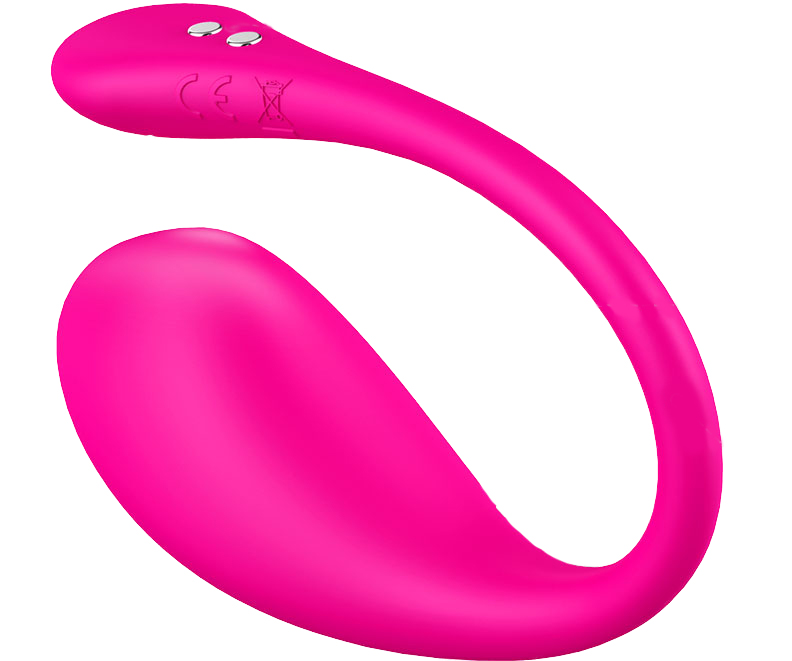 Not only can it be controlled from a long distance, but it also connects couples in new and unique ways — whether one partner is in another room or in another continent.
Notably, this toy is compatible with Bluetooth for short distance control (up to 13 meters) or WiFi, thanks to the Lovense Remote application.
Lush 3 – Features And Performance
Although most experts agree that it is an excellent connected toy, they also recognize that it is a fun vibrator that can be used for solo play.
In fact, 7 vibration modes are built-in, with the simple touch of a button: soft, medium, strong, pulse, waves, fireworks, and earthquake. ll of these vibration modes are surprisingly different. In addition to being quite powerful and unique toy, this vibe is also a high-quality product available at an affordable price.
Below, you can see the 3 extra powerful intensity levels Lush 3 offers:

Want to relax alone to the rhythm of your favorite music? You can thanks to the music synchronization option!
Would you rather leave it up to your partner who is located on the other side of the world? Then you'll want to check out our Internet control option. In addition to sending photos, you can even start a video chat. And make your Lush 3 vibe to the voice of your lover! What a time to be alive…
Lush 3 – Pairing Options
The redesign of the Bluetooth chip makes it easier to use.
Now, it's possible to control the toy from up to 13 meters away, allowing for 360° control.
In addition, you can turn the toy on or off while wearing it — perfect for having fun with more than one partner!
To make things even better, you can use the Lovense application to control several products separately.
The redesign of the Bluetooth chip makes it easier to use.
The Lush 3 can be controlled by two smartphones via the app.
An improved feature is that two Lovense sex toys can be synchronized to enjoy the same vibration patterns at the exact same time. The connection between the paired devices is better and more reliable than ever!
With its user manual, quick start guide, and USB charger, and convenient storage bag, the Lush 3 only needs 85 minutes of charging to be ready for 5 hours of non-stop pleasure!
On intensity level 1, your Lush 3 will work for up to 290 minutes. Level 2 lets you enjoy uninterrupted play for about 180 minutes, and the maximum intensity level – around 160 minutes.
Common Questions About Lovense Lush 3
Can gay couples play with Lovense Lush 3?
Lesbian couples especially enjoy using this toy in the bedroom or for long-distance play.
As for male gay couples, Lovense company offers special products, designed for men's anatomy. From several forums, I've found that gay couples were using the Lovense Lush before realizing their line of products offered awesome options for male shoppers.
In my experience, I've found that gay men like to use Lovense products (in particular, the Max 2) for long-distance play with their partners.
Can Lush 3 be used anally?
A simple fact is that most sex toys, despite being designed for vaginal use only, are used for anal play as well. Lush 3 doesn't make an exception – multiple users, both males, and females have used it for anal fun.
However, we don't recommend using it anally since it can easily slip inside your anus and, believe me, you don't want the emergency room experience. Also, there are two Lovense sex toys, specially designed for anal stimulation – Edge 2 and Hush.
Is Lush 3 Waterproof?
Lush 3 is waterproof and it can be fully submerged into 1-meter deep water for up to 30 minutes. This makes is suitable for water play (you can use it in the shower or jacuzzi).
Additionally, you can easily clean your app-controlled vibrator before and after each use – using soap and water or a sex toy cleaner
Conclusion
As we've been discussing, the Lush 3 is a highly versatile device. Performance-wise, it is fun and satisfying. It is great at satisfying all those who have tried it.
With unlimited vibrating patterns, this waterproof sex toy has become a favorite among users. It's compatible with many devices and software that can be used on phones and computers. Whether using to play with your lover or solo, it really does its job fantastically.
Compare price of Lovense Lush 3: LovenseLovehoney
If you want to check other awesome articles about the best-rated sex toys on the market, please check the list below: